Read In:
5
minutes
Killeen, Texas, is so much more than just a city that is known for the military base at Fort Hood. The base itself houses the 1st Cavalry Museum on its grounds. Even though there is much history that you can learn from Killeen, there are also plenty of other activities that you can explore.
Killeen is well known for its military base, Fort Hood, which is of significant economic value for Killeen and one of the reasons why it is a thriving and popular city in central Texas. Killeen is also home to the Vive Les Arts Theatre, which produces several yearly theatrical shows.
About Killeen Texas
Killeen is a part of Bell County, located in central Texas. You will find that the inhabitants of Killeen are heavily dependent on the Fort Hood Military Base. Still, Killeen offers many non-military activities for the young and adventurous at heart. Killeen is located only 55 miles north of Austin, Texas.
Killeen is a thriving city thanks to Fort Hood Military Base in the heart of Texas. All who live here are thankful that it is a friendly community with abundant activities to energize the people.
Facts About Killeen Texas
Location: in central Texas, in the western parts of Bell County. Killeen is the largest of Bell County's three major cities. It is located north of Austin, southwest of Dallas, and northeast of San Antonio.
County: Bell
Zip Code: 76540
Population: 157 749
Coordinates: 3106'20" N, 97043'36" W
Crime Rate: There are about 418 violent crimes per 100 000 residents per year.
The average temperature in Summer: 89 degrees Fahrenheit
The average temperature in Winter: 67 degrees Fahrenheit
Universities: Central Texas College (CTC); Texas A&M University, Central Texas
Airports: Killeen-Fort Hood Regional Airport, Skylark Field Airport
Best Hotels: Holiday Inn Killeen – Fort Hood; Courtyard by Marriot, Killeen; Best Western Plus Killeen/Fort Hood Hotels and Suites; Sleep Inn & Suites Near Fort Hood
Best Restaurants: Taiwan Dragon, Texas Roadhouse, Bobby B's Soul Food Kitchen, Little Italy, Pluckers Wing Bar
Museums And Attractions: 1st Cavalry Division Museum, Bangarang Tattooing Company, 3rd Cavalry Museum, Central Texas Area Museum, Fort Hood
What Is Killeen Texas Known For
Before Killeen was known for Fort Hood, with residences proudly showcasing the American flag, it was once a small farming community connected by the Gulf, Colorado, and Santa Fe railway systems. Other than that, nothing significant would attract many people to the small town of Killeen. However, all that changed when the military base was established in 1942.
The city was named after Frank P. Killeen, a Galveston railway employee
Killeen is highly dependent on Fort Hood for economic growth and sustainability
There are two lakes in Killeen, namely Stillhouse Hollow Lake and Belton Lake
Killeen has several historical museums, with one of them located in the Fort Hood Military Base
The town is surrounded by beautiful and exquisite landscapes with lakes and forests
It is also known for Stonetree Golf Club, which has the beautiful landscapes of Killeen as a backdrop
The Belton Lake Outdoor Recreation Area (Blora) is perfect for people looking for an adrenaline rush while relaxing
If you are lucky, you can see an occasional military aircraft overhead
Temple Lake Park is only 20.8 miles away, giving you the opportunity to enjoy the relaxing activities of fishing, picnics, and a swim on the beach
Notable People From Killeen Texas
Shane Kimbrough, known as an Astronaut and captain of the NASA / SpaceX Dragon spacecraft
Brad Buckley, Politician. He is a Member of the Texas House of Representatives from the 54th District
Tommie Harris, a former American football defensive tackle who played eight football seasons for NFL
Oveta Culp Hobby, the 1st United States secretary of health, education, and welfare, who was in office from April 1953 to July 1955
Royce O'Neale, an American professional basketball player for the Brooklyn Nets of the NBA
Cory Jefferson, an American professional basketball player who represented the United States in the 2013 Summer Universiade in Kazan, Russia
Notorious People From Killeen Texas
Carl Watts, the American serial killer, nicknamed "The Sunday Morning Slasher."
Nidal Hasan, former United States Army major, known for the Fort Hood mass shooting that occurred on November 5, 2009
Where Is Killeen Texas
Killeen is centrally located in the vast State of Texas, making it one of the best cities to be in. If you wake up in an adventurous mood, you can choose to go North, East, South, or West, and you will have much to see and experience within the vast Texan landscapes.
Nearby Locations
Harker Heights; 5.4 miles
Copperas Cove; 10.5 miles
Belton; 18.4 miles
Temple; 22.81 miles
Gatesville; 36.1 miles
Georgetown; 41.2 miles
Round Rock; 49.4 miles
Leander; 45.4 miles
Hewitt; 50.6 miles
Woodway; 57.8 miles
| | | | |
| --- | --- | --- | --- |
| Nearby Location | By Car | By Foot | By Bicycle |
| Harker Heights | 10 min | 1 Hour 45 min | 26 min |
| Copperas Cove | 14 min | 4 Hours 23 min | 1 Hour 13 min |
| Belton | 24 min | 5 Hours 50 min | 1 Hour 23 min |
| Temple | 37 min | 8 Hours 50 min | 2 Hours 16 min |
| Gatesville | 35 min | 9 Hours 28 min | 2 Hours 30 min |
| Georgetown | 41 min | 12 Hours 53 min | 3 Hours 14 min |
| Round Rock | 46 min | 16 Hours 1 min | 4 Hours 29 min |
| Leander | 47 min | 14 Hours 39 min | 3 Hours 44 min |
| Hewitt | 57 min | 16 Hours 29 min | 4 Hours 5 min |
| Woodway | 1 Hour 3 min | 17 Hours 34 min | 4 Hours 26 min |
Nearby Locations to Kileen.
With Killeen being so centrally located in Texas, you can go south to Austin, north to Dallas, or southeast to Houston.
| | | | |
| --- | --- | --- | --- |
| Larger Cities Texas | By Airplane | By Car | By Foot |
| Austin – 55 miles | N/A | 1 Hour 2 min | 22 Hours 11 min |
| Dallas – 125 miles | 1 Hour | 2 Hour 21 min | 51 Hours |
| Houston – 211 miles | 2 Hour 57 min | 3 Hours 25 min | 63 Hours |
| San Antonio – 125 miles | 45 min | 2 Hours 45 min | 49 Hours |
Getting to Kileen from Austin, Dallas, Houston and San Antonio.
What To Do In Killeen Texas
The residents of Killeen are always looking for ways to have fun and explore new adventures. Most of them love to keep themselves busy outdoors. Of course, you can visit all the historical sites and many other recreational activities within the city or drive out to Temple Lake Park for a fun day with family and friends.
Central Texas Theatre, previously known as Vive Les Arts Theatre
Fort Hood Military Base offers several Military Museums
Mayborn Science Museum
Temple Lake Park
Belton Lake Outdoor Recreation Area
Stonetree Golf Club
and many more
1. Central Texas Theatre
The Central Texas Theatre offers unbelievable value to the community through cultural art. They have performances throughout the year, hosting community shows that community members perform through the workshops they teach.
2. 1st Cavalry Division Museum
This is an informative visit that you should not pass by. Though it is a small museum, there is much you can learn about military history at the 1st Cavalry Division Museum. Also, while you are at Fort Hood, you may just as well walk around the base and experience the other museums and public places of interest on the base.
3. Mayborn Science Museum
Mayborn Science Museum is located on the Central Texas College Campus, where you can experience space and science through immersive 3D shows. Learning science has never been this much fun.
Where To Eat
Taiwan Dragon – Chinese, Asian Cuisine
Texas Roadhouse – American Cuisine, Steakhouse
Bobby B's Soul Food Kitchen – Texas Barbeque
Little Italy – Italian
Pluckers Wing Bar – American Cuisine
and many more
Where To Stay
Holiday Inn Killeen – Fort Hood
Courtyard by Marriot, Killeen
Best Western Plus Killeen – Fort Hood Hotels And Suites
Sleep Inn & Suites Near Fort Hood
and many more
Killeen FAQs
Is Killeen Texas A Good Place To Live?
Killeen has much going for it and was listed as the 5th best city in Texas by the US News and World Report study. Violent crime statistics are relatively high, though, but Killeen has some great parts to live in.
Is Killeen Texas Safe?
Killeen's crime statistics are low, but high in terms of violent crime and property crime. The city's general safety leads to low police presence, so "small" crimes like reckless driving often goes unchecked.
Is Killeen Texas Worth Visiting?
Killeen doesn't have the world's greatest selection of tourist attractions. Apart from the military museums on the base there isn't much to fascinate travelers. Having said that, it's a great place to visit for a day or two to see what the area has to offer.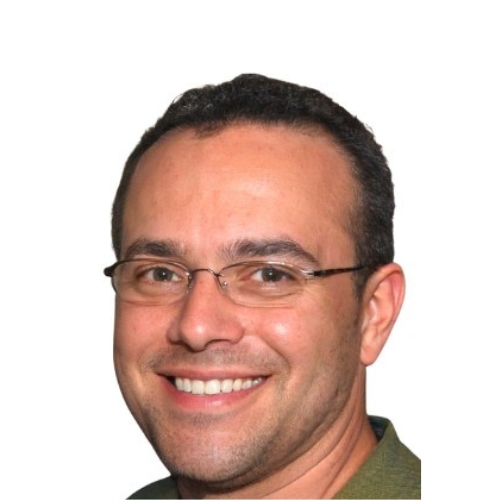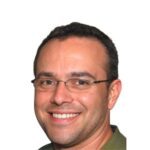 Christian Linden is a seasoned writer and contributor at Texas View, specializing in topics that resonate with the Texan community. With over a decade of experience in journalism, Christian brings a wealth of knowledge in local politics, culture, and lifestyle. He holds a Bachelor's degree in Communications from the University of Texas. When he's not writing, Christian enjoys spending weekends traveling across Texas with his family, exploring everything from bustling cities to serene landscapes.