Read In:
6
minutes
Central Texas isn't just a large region in the middle of Texas; it's a land full of history, culture, and adventure. You can spend hours upon hours visiting museums, parks, and lakes without ever getting bored. So, without further ado, let us share all you need about this fantastic place.
About Central Texas
Central Texas is a vast area in the middle of Texas, USA. It starts in the far north near Hillsboro and ends just above San Antonio. The region is filled with opportunities for new families, tourists, and retirees alike.
You can enjoy a simple swim in a lake or go on an adventurous hike on the many trails within the area. There are also plenty of things to do if you want to sit and relax with the beautiful sights.
Regardless, before you go back your bags, here's what you need to know:
Facts about Central Texas
Location: The Surrounding of Austin, Texas, United States
County: Various counties exist within Central Texas
Towns: Various towns exist within Central Texas
Zip Codes: 78724 – 78735 – 78726 – 78660 (among many others)
Population: Around 1,238,101
Crime rate: The crime rate varies in each city. For instance, San Marcos and Pflugerville are among the safest, while Austin and Waco have higher crime rates.
Average Temperature June: Around 75°F to 95°F
Average Temperature January: 45°F to 65°F
Universities: Baylor University, Texas State University, Trinity University, and St. Edward's University (among others)
Airports: Killeen-Fort Hood Regional Airport, Austin-Bergstrom International Airport, and Waco Regional Airport (among others)
Best hotels: Hotel San José, Hotel Magdalena, and The LINE Austin
Best Restaurants: Acre 41, Salt Traders Coastal Cooking, and Acropolis
What's Central Texas Known For?
Central Texas is famous for many things, but one of its most distinctive features is its cowboys and cowgirls. Though it can be hard to spot them in the big cities, you can still see them riding on their horses next to the highway with their signature hats and boots.
Another thing that sets Central Texas apart from the rest of the state is the Hill Country region. This region is known for its rolling hills, lush foliage, and picturesque landscapes.
People From Central Texas
You'll find certain characteristics in Central Texas familiar among all its people. For instance, they're almost always generous, hardy, and, most importantly, friendly.
After all, it wasn't nicknamed the Friendly State for nothing!
The combination of these traits led to many people from Central Texas becoming famous, such as:
1. Derrick Johnson
2. Jennifer Love Hewitt
3. Eric Paslay
4. Cornell Iral Haynes Jr.
5. Rip Torn
Where is Central Texas
As the name suggests, Central Texas lies in the middle of Texas State, with Hillsboro in the far north, San Antonio in the south, Bryan in the east, and Llano to the west.
Nearby Locations
Though chances are you'll never be bored by what you can find inside Central Texas, you can expand your trip and look at the nearby towns and cities.
For instance, you can check out the following:
The Layout of Central Texas
Many people seem to think that Texas is full of sand and deserts, but that's not the case, especially in Central Texas.
It contains various landscapes, including rolling hills and woods, plains, and deserts. Central Texas is also known for its mesmerizing lakes, rivers, and streams, popular spots for fishing or swimming during summer.
Areas In Central Texas
Central Texas is home to three main metropolitan statistical areas (MSA). Those are:
The College Station-Bryan metropolitan area, which contains Brazos, Burleson, and Roberston counties
The Waco MSA, which includes Falls and Mclennan counties
The Killeen Temple MSA, which consists of Bell, Coryell, and Lampasas counties
These three metropolitan areas offered many opportunities for their residents, both old and new, to live and work in communities with diverse people.
Getting About Central Texas
Each of us has his or her unique way of exploring a new city. One person might prefer to walk, another might like to drive, and another might ride the city's public transport.
Whichever way you prefer, you can find something here that'll help you decide the best way to move around this region.
On Foot
If you like walking through the woods and touching the grass, you'd be happy to know there are various places in Central Texas where you could do just that. The roads are beautiful and safe, with plenty of trails to explore.
For example, you can visit The Boardwalk at Lady Bird Lake. It's a 10-mile hike and bike trail that runs along the shores of Lady Bird Lake and provides you with an excellent opportunity to see the natural and urban beauty of Central Texas.
Public Transport
Though few people choose to travel by public transportation, it's still a viable option for those looking for an eco-friendly way to get around.
Thankfully, various options throughout Central Texas allow you to get wherever you want without worrying about gas consumption or parking fees.
For example, you have the South Congress Transit Center in Austin, CARTS San Marcos Station in San Marcos, and the Union Pacific Railroad Co.
Driving
Taking your car and going on a road trip through the many cities and towns of Central Texas is certainly one of the best options on this list.
The roads are well-maintained, plenty of gas stations, and many places to stop and rest.
However, the one drawback to this option is that you'll have to be careful about parking spots and traffic.
| | | |
| --- | --- | --- |
| Mode of traveling | Pros | Cons |
| On foot | Loads of trails | Can be tiring—especially for beginners |
| Public transportation | Various options available | Not the quickest and isn't extensive |
| Driving | The roads are beautiful and well-maintained | Traffic can be a hassle |
Getting About Central Texas
What to Do in Central Texas
Because of the enormous size of the region, there's always something to do there. For example, you could:
Take a long walk in a park—and there are many of them!
Visit museums
Go for a hike
Enjoy historical sites
Here are a few suggestions to help you make the most of your journey:
1. Zilker Metropolitan Park
Named after Andrew Jackson Zilker, who donated parcels of land to the city, the Zilker park is considered one of Austin's oldest and most beautiful parks. It's an excellent place for the whole family to relax and enjoy the scenery.
The park features multiple picnic sites, a disc golf course, and a beautiful botanical garden!
2. Waco Mammoth National Monument
Thousands of years ago, mammoths and other Ice Age animals roamed the earth. Today, you can see for yourself what remained of those prehistoric giants at the Waco Mammoth National Monument.
This fantastic museum showcases several fossils and skeletons of mammoths, saber-toothed cats, and camels that were discovered nearby. It's an incredible place to learn about the planet's history!
3. Texas Capitol
The Texas Capitol is a fantastic building that was declared a historical landmark in 1986. The exterior is a beautiful example of the Renaissance revival architecture style, and the interior is even more impressive.
It's definitely a great place to visit if you have an appreciation for history and architecture.
4. Comal Park
Not only can you take a walk surrounded by beautiful trees, but you can also take a dip in the adjacent Canyon lake in Comal Park!
You can do many things in Comal park, including sunbathing, fishing, and boating.
5. National Museum of the Pacific War
If you want to travel back in time and get a glimpse of how everything was in WWII, then the National Museum of the Pacific War is a must-see.
The museum features an impressive collection of WWII artifacts the fighters used. It also has many interactive exhibits that will surely keep you entertained for hours!
Where to Eat in Central Texas
Here's a small list of the best restaurants you could visit on your vacation in Central Texas:
Lutie's Garden Restaurant
ATX Cocina
Acropolis
Merchant logo One Thirty Five Prime
Acre 41
Where to Stay in Central Texas
If you're planning to stay for a while, here's where you could do just that:
Embassy Suites by Hilton San Marcos Hotel Conference Center
The Bluebonnet-Tiny Container Home Country Setting 12 min to Downtown
Hotel San José in Austin
Hotel Magdalena
The Crossroads Inn at Johnson City
Central Texas FAQ
Is Central Texas a good place to live?
Certainly! Central Texas is a great place to live. It has lots of things to do, from the beautiful Hill Country to the bustling city of Austin. The weather is also charming, with mild winters and hot summers.Plus, there are many opportunities for work and education.
Is Central Texas Safe?
It would certainly be a stretch to call the entirety of Central Texas safe. However, there are various cities where you can feel safe and secure. For example, Pflugerville and  Cedar Park are both great cities to live in. The crime rate is low, and you can feel safe walking around at night.
Is Central Texas Worth Visiting?
Yes, Central Texas is worth visiting. The area is rich in history and culture, and its wide range of attractions appeals to various travelers. You can find everything there, from beautiful parks and lakes to incredible museums and historical sites. There's bound to be something in there that'll catch your eye.
References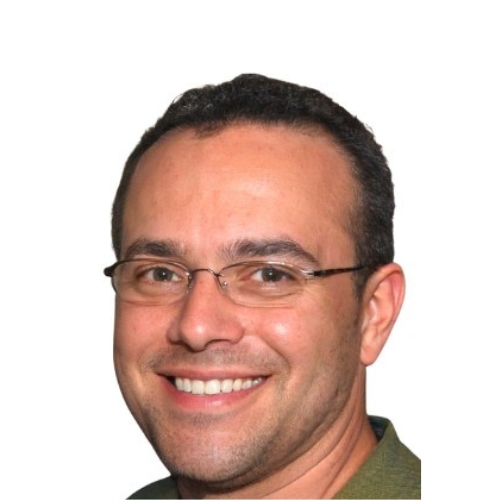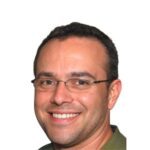 Christian Linden is a seasoned writer and contributor at Texas View, specializing in topics that resonate with the Texan community. With over a decade of experience in journalism, Christian brings a wealth of knowledge in local politics, culture, and lifestyle. He holds a Bachelor's degree in Communications from the University of Texas. When he's not writing, Christian enjoys spending weekends traveling across Texas with his family, exploring everything from bustling cities to serene landscapes.