Read In:
7
minutes
Waco is a delightful bustling college town that brims with activity but has a neighborly feel and a lower cost of living. If you enjoy a smaller-town atmosphere and are looking for a place to either settle down, escape the rush of a big city, or retire, Waco, Texas, should be on your list of options.
With all the benefits and services of a city but a calmer, gentler pace, Waco Texas delivers the perfect in-between city and town choice. It also offers sights to see, water sports, culture, history, an interesting shopper's paradise, and caters to students, families, and visitors alike.
About Waco Texas
The city of Waco was established in 1849 and was originally an Indian village named Hueco. The settlement was named after the Wichita Indians who inhabited it. This tribe was also known as the Waco, and the name was adopted as the town's name.
Facts About Waco Texas
Co-ordinates: 31-degrees 33'5"N 97-degrees 9'21'W
State: Texas
County: McLennan
Population: 139 594 as estimated by the 2021 U.S. Census
Metropolitan Population: 280 428
City Area: 101.15 sq miles
Land Area: 88.73 sq miles
Water Area: 12.42 sq miles
Time Zone: UTC – 6 (Central), Summer UTC – 5 (Central)
Zip Codes: 76700 – 76799
Area Code: 254
Violent Crime: 29.3 (U.S. Average 22.7)
Property Crime: 54.1 (U.S. Average 35.4)
Cost of Living: 78.9 (U.S. 100)
Climate: Subtropical
Temperature Average Low January: 36.1 degrees Fahrenheit
Temperature Average High January: 58.2 degrees Fahrenheit
Temperature Average Low June: 70.8 degrees Fahrenheit
Temperature Average High June: 91.7 degrees Fahrenheit
Universities: Baylor University
Airports: Waco Airport, Dallas Airport
Best Restaurants: Georges, Jake's Texas Tea House, Brazos Bar & Bistro, Ninfas Mexican Restaurant
Best Hotels: Pivovar Hotel, Courtyard by Marriot Waco, Hilton Waco, Holiday Inn Express
What Is Waco Texas Known For?
Waco has an interesting history from 1849, with the 1993 Waco Siege being the most noteworthy. In addition, Waco has become synonymous with education, culture, politics, and architectural history.
The Waco Siege was a 51-day stand-off between Branch Davidians led by David Koresh and local law enforcement. The stand-off ended on the 28th of February when the compound caught fire, killing David Koresh and 74 Davidians.
George Bush's presidential ranch was situated 25 miles outside Waco, which he referred to as his Western White House. Waco became home to the White House Press Center.
Baylor is a private University regarded as a prestigious Baptist university and is nationally ranked as a Research 1 institution.
The reality T.V. show Fixer Upper gathered a strong following and put Waco at the forefront of historical renovations. The show hosted by Chip and Joanna Gaines has drawn attention to architecture in Waco and the city itself.
The 11th deadliest tornado in U.S. History hit downtown Waco in 1953, killing 114 people and injuring scores more. This was the first tornado to be tracked by radar and prompted the development of further radar tracking and storm surveillance.
Dr. Pepper was first created in 1880 by Charles Alderton in Waco and was sold to Wade Morrison, a local store owner, in 1885. It soon became a favorite with locals who referred to the drink as a Waco. Its introduction in 1885 was one year before Coca-Cola's launch.
People From Waco Texas
Steve Martin is an actor, comedian, writer, and musician with a long list of film credits.
Jennifer Love Hewitt is an actress who starred in Heartbreakers, The Tuxedo, The Client List, Criminal Minds, and The Client List.
Ashlee Simpson is a singer, dancer, and actress
featured in her own reality show, Newlyweds.
Doris Miller emerged as one of the World War II heroes. As an African American, the only position open to him was a Messman. During the Pearl Harbour Attack, he bravely operated anti-aircraft guns, which he had never been trained to do. This earned him the Navy Cross and paved the way for African Americans to fully integrate into the Navy.
Where Is Waco Texas?
Waco is in the heart of Texas, situated along the Brazos River, and is halfway between Dallas and Austin, with Austin being 90 miles south of Waco.
Waco is 162.57 miles from Houston in a northwest direction and 185 miles by car on the TX 6 route. It takes, on average, 3 hours to drive non-stop from Houston to Waco. The Dallas-Fort Worth International Airport is 90 miles from. Waco is accessible from the I35 Highway or U.S. Routes 77 or 84.
Nearby Locations In Waco Texas
Arlington
Dallas
Irving
Austin
In the heart of Texas, Waco offers convenient routes to nearby cities. Arlington is the closest city to Waco, only 81.9 miles away. Fort Worth is 83.9 miles from Waco. Dallas is 86.9 miles from Waco and the region's business hub. Interstate 35 runs north to south, close to the Mexican border and Red River in the north.
Layout Of Waco Texas
Streets in Waco generally run in a semi-grid-like plan. Waco lies in between the Waco Lake and Brazos River. The Waco airport is to the north, and most tourist attractions are either along the Brazos River or downtown Waco. Waco is divided into north, south, and east areas, subdivided into various suburbs.
Areas In Waco Texas
Castle Heights
Brookview
Northlake Lakeview
Brook Oaks
Richland Hills
The towns and cities around Waco are also convenient places to stay, and there is easy access to Waco. Waco's economy bolsters the area, and many residents from outside Waco commute daily into Waco.
Getting About Waco Texas
The I35 Interstate runs through Waco, making getting around on foot rather difficult. Waco, however, caters to visitors in and around the tourist areas with many transport options to explore Waco. Transport to and from Baylor University is also freely available.
On Foot
Traveling on foot in Waco could be better when moving between suburbs or near the Interstate. There are, however, walking tours in downtown Waco which is the most popular area for tourists.
Public Transport
Waco offers a reliable transport network that operates from Monday to Friday, 5am to 7pm, and Saturdays from 6am to 8pm. There is a bus route that runs throughout the City of Waco. Baylor University has a shuttle service. There is a free shuttle that runs around the downtown area.
Driving
The best way to travel around Waco is by car; however, avoid the I35 route, which can become really congested. There are several car-hire companies in Waco, and Blue Duck offers an affordable scooter for downtown trips in Waco.
What To Do In Waco Texas
The natural beauty surrounding Waco and the many cultural experiences, shopping, dining, and water sports make the city a great place to live or visit. Tour operators advise spending at least 3 days in Waco to take it all in. The most popular attractions in Waco are:
Magnolia Market
Brazos River
Lake Waco
Dr. Pepper Museum
Waco Mammoth National Park
Hawaiian Fall Waterpark
Magnolia Market
Magnolia market is a décor destination. The popular T.V. show Fixer Upper, by Chip and Joanna Gaines, inspired the Magnolia market, which covers 2 acres. The market features an extensive supply of wall art, murals, accent pieces, gardening supplies, kitchenware, and other interesting indoor and outdoor decoration
pieces.
Brazos River
The Brazos River provides exceptional views of historical bridges and lush parks. A paved walkway is ideal for a stroll down the Brazos River from Cameron Park to Baylor University's Ferrel Center. If water adventure appeals to you, explore the river by kayak or on a Pura Vida Paddle.
Lake Waco
Lake Waco is on the western side of Waco and offers an abundance of activities like fishing, boating, outdoor trails, and watersports. The Wetlands are worth exploring too. The lake is home to abundant plant life, floral species, and bird life. There are four parks surrounding the lake, which offer camping and picnic facilities.
Dr. Pepper Museum
Celebrating the first soda sold commercially in the U.S., the Dr. Pepper Museum has three floors of memorabilia of Dr. Pepper and other soda drinks. Visitors are treated to a free soda from the soda fountain.
Waco Mammoth National Monument
The mammoths are Columbian mammoths that roamed Texas thousands of years ago. The Mammoth fossils are the only ones discovered in the
U.S. These Ice Age Mammals were 14 feet in height and weighed around 20 000 pounds. The monument showcases the dig site.
Hawaiian Fall Waterpark
Surfing is on the cards at Hawaiian Waterpark Waco, despite not being near the ocean. Waco Surf is built on a sandy shore, and the waves are impressive. Other attractions include the world's longest lazy river, surfing lessons, and epic waterslides.
Cameron Park Zoo
Cameron Park Zoo spans a 52-acre natural habit for exotic fish and animals. It boasts lush green gardens with indigenous vegetation. There are 300 species of animals in the park. The park runs along the Brazos River, and animals include Sumatran tigers, orangutans, sloths, giraffes, and rhinoceroses.
Where To Eat
The restaurant scene in Waco caters to those looking for fine dining and foodies wanting gastronomic experiences. Restaurants in Waco serve a variety of cuisines, such as pasture-raised beef, home-styled barbeque, and authentic Cajun and Creole dishes.
Georges – George's Restaurant is a favorite amongst locals and tourists. George's is known for its famous fried chicken and Big O beer.
Jake's Texas Tea house resembles a gas station. It is favored for its classic southern dishes and serves local beers.
Brazos Bar & Bistro serves American cuisine and an impressive lineup of cocktails.
Ninfas Mexican is a lively restaurant that dishes up authentic Mexican fare.
Where To Stay
Pivovar Hotel is a luxury boutique hotel situated in downtown Waco in the Silos district. It has a unique beer spar, and a train track runs between the hotel and the Magnolia Market.
Courtyard by Marriot is 6 miles from Waco airport, the rooms are spacious, and the hotel offers an on-site restaurant. Its location provides easy access to many of Waco's attractions.
Hilton Waco is 5 minutes from the Brazos Riverwalk, Cameron Park Zoo, Baylor University, and Dr. Pepper Museum. The hotel provides an airport shuttle.
Holiday Inn Express is a short drive from Waco airport. It is minutes from the Magnolia Market, Cameron Park Zoo, and Waco National Mammoth Museum.
FAQs About Waco Texas
Is Waco A Good Place To Live?
Waco has several good neighborhoods, an excellent university, colleges, and advanced high school programs. While the cost of living is low, certain areas in Waco experience higher than usual crime. On the plus side, Waco has a booming economy due to several specialist manufacturing plants in the area.
Is Waco Worth Visiting?
Waco offers many tourist attractions. For a smaller city, the options to explore are plentiful. Outings along the Brazos River, downtown markets and art exhibitions, museums, and several places of interest make Waco a family-friendly tourist haven.
References: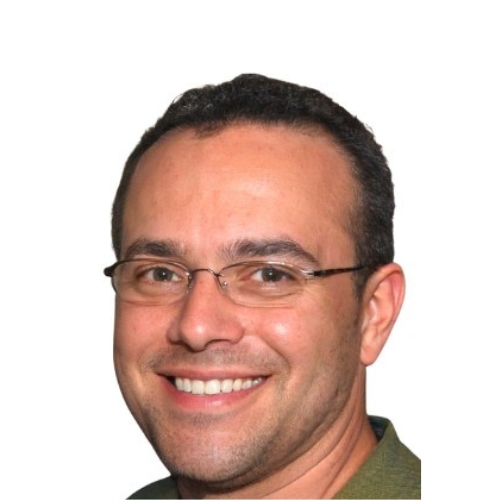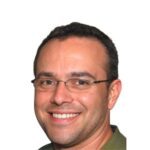 Christian Linden is a seasoned writer and contributor at Texas View, specializing in topics that resonate with the Texan community. With over a decade of experience in journalism, Christian brings a wealth of knowledge in local politics, culture, and lifestyle. He holds a Bachelor's degree in Communications from the University of Texas. When he's not writing, Christian enjoys spending weekends traveling across Texas with his family, exploring everything from bustling cities to serene landscapes.