Read In:
5
minutes
If you're young and have thought about visiting Denton in Texas, this is your sign! There are so many amazing sights and things to do in Denton. It's also home to one of the best universities in Texas. This fantastic city is rife with live music and nightlife, which is why it's mainly characterized as a college city.
Denton was named after John Denton, a lawyer, and preacher. This city is rich in culture and research, and educational centers. Denton is known for its nightlife, concerts, and art. There is something for everyone, from bars and concerts to art galleries and museums.
About Denton Texas?
Denton is a city in North Texas where you will find amazing live music, two major universities, and great nightlife. You will find abundant history, like the railroad's arrival in the 1880s and the establishment of Girls' Industrial College in 1901.
Denton is a great city to live in, and there is something for everyone.
Facts About Denton Texas
Location: Denton is located in northern Texas, about 35 miles from Dallas-Fort Worth.
County: Denton County
Zip Codes: 76201, 76205, 76207, 76208, 76209, 76210, 76226, 76227, 76249, 76258, 76259, 76266.
Population: 148 146
Crime Rate: The city's violent crime is ranked 13.6 (from one being a low crime to 100 being a high crime). Property crime is 34.8.
The average temperature in June: is 72.9 to 90.7 degrees Fahrenheit
The average temperature in January: is 37.9 to 54 degrees Fahrenheit
Universities: The Texas Women's University and the University of North Texas
Airports: Denton Enterprise Airport (about four miles from the CBD)
Best Hotels: Best Western Premier Crown Chase Inn & Suites, Embassy Suites By Hilton Denton Convention Center, La Quinta Inn & Suites by Wyndham Denton – University Drive, Best Western Plus Denton Inn and Suites, Hampton Inn and Suites Denton, Homewood Suites by Hilton Denton, Hilton Garden Inn Denton, Holiday Inn Express & Suites Denton-Unt-Twu, an IHG Hotel, Courtyard by Marriott Denton, and SpringHill Suites by Marriott Denton.
Best Restaurants: Old West Cafe, LSA Burger Co, Barley and Board, Rooster's Roadhouse, Hannah's Off the Square, Seven Mile Cafe, Hoochies Oyster House, Texas Roadhouse, and Blue Ginger Japanese Bistro.
Museums: Bayless-Selby House Museum, Denton County African American Museum, Denton County Courthouse-on-the Square Museum, Explorium Children's Museum, and Denton Firefighters' Museum.
What's Denton Texas Known For?
Denton is best known for its amazing nightlife and fantastic music scene. Norah Jones is a nine-time Grammy award-winner among the former students of the University of Northern Texas, located in Denton. Dr. Phil is also a graduate of the University of Northern Texas. Furthermore, the city is known for its cultural and historical significance.
Denton County has the best horse ranches, which you will find right outside Denton. The ranches raise various breeds, including Arabians and Appaloosas.
The well-known Denton Arts and Jazz Festival is held every last weekend of April.
Denton boasts amazing art at the Patterson-Appleton Arts Center. The center has two huge galleries, an art studio, a dance hall, and a sculpture garden.
Many music festivals and events.
People From Denton Texas
Dr. Phil McGraw, a graduate of the University of Northern Texas, is a self-help expert, author, and talk show host.
Sylvester Stewart, who is better known by his stage name Sly Stone is an American musician born in Denton in 1943. He was the frontman for Sly and the Family Stone, a rock and funk band.
Where Is Denton Texas?
Denton is located in Denton County, Texas State. It is one of the best places you can live in Texas. Denton has a suburban feel to it, and most of the residents rent.
The city has a lively bar and pub scene because it is a college city. Still, you will also find peaceful parks and trails and many places for family fun. Denton is not far from other nearby cities, so you can easily visit large towns.
Nearby Locations
Plano, 28 miles
Arlington, 33 miles
Fort Worth, 34 miles
Garland, 35 miles
Dallas, 36 miles
There are five major cities near Denton, all less than 40 miles away. So, Denton is a great city if you are looking for a university near the abovementioned cities.
Areas In Denton Texas
Ashli Oaks
Denton Falls
Tuscan Hills
Trinity Park
Ridgecrest
Wind River
Mulberry Place
Mulberry Place is a great neighborhood to live in if you go to the University of North Texas since its walking distance. Denton Falls is just down the road from a school district, grocery stores, and restaurants. Residents at Denton Falls can also enjoy the outdoor swimming pool and playground.
Getting About Denton Texas
Denton is a relatively large city. So, most people get around by driving their own cars, carpooling, or using public transport instead of walking or biking.
| | |
| --- | --- |
| Type Of Transportation | Denton |
| On Foot or by bicycle | 3.2% |
| Public transport | 53.7% |
| Driving by self | 17.1% |
| Carpool with four people | 80% |
Frequency people use this type of transportation
Getting About On Foot
Denton is a relatively safe town, and many neighborhoods are near grocery stores, schools, and restaurants, so getting around on foot or biking is an easy and cheap way to get around.
Using Public Transport
People in Denton love public transport since it can be cheaper than using your own car. Uber and Lyft are also available in this city.
Driving A Car or Carpooling
Many people drive their own car or carpool with others. This is the most frequent mode of getting around the city.
What To Do In Denton Texas
Denton is largely a college city. Because of this, there is an abundance of music scenes and nightlife. But for those who love the simpler things, the city offers a lot of parks, trails, art galleries, and many more things to do.
Live music and concerts
Museums and art galleries
Music festivals
Horseback riding
Trails and hikes
Denton will surprise you with the various things you can do in the city, ranging from upbeat nightlife to a relaxed stroll on a serene trail. There is something for everyone.
Live Music in Denton Texas
You are sure to find talented musicians in Denton. There is live music almost every night, ranging from jazz to rock. In addition, Dan's Silver Leaf usually has local people that perform.
Horse-riding in Denton Texas
Outside Denton, you will find various ranches that offer horseback riding and horse training. You can also have parties there that feature horseback riding experiences.
Museums Of Denton Texas
You will find many museums in Denton, like the Explorium Children's Museum, which aims to inspire the next generation, as well as the Denton County African American Museum, which consists of a single framed house that was part of a black neighborhood in Denton where abolitionist Quakers helped slaves traveling the Underground Railroad. X`
Where To Eat In Denton Texas
Old West Cafe – American cafe
Hoochies Oyster House – seafood
Texas Roadhouse – steakhouse
Where To Stay In Denton Texas
Best Western Premier Crown Chase Inn and Suites – a premier hotel.
Embassy Suites By Hilton Denton Convention Center – various premier, king corner, and queen suites.
Denton FAQs
Is It Worth It To Visit Denton?
Denton is a great place to visit, especially if you want a vibrant college life experience. You will have a good time with its many festivals, bars, and concerts.
How Safe Is Denton?
Denton is not the safest city in the United States. Its crime rate is a bit higher than the average city in the US. However, the southern part of Denton is the safest.
References: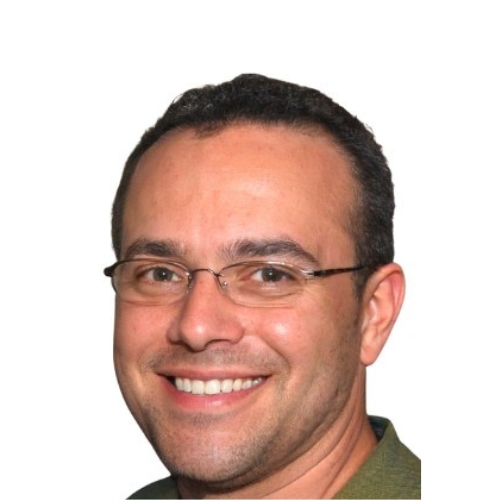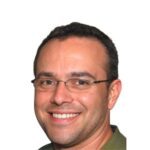 Christian Linden is a seasoned writer and contributor at Texas View, specializing in topics that resonate with the Texan community. With over a decade of experience in journalism, Christian brings a wealth of knowledge in local politics, culture, and lifestyle. He holds a Bachelor's degree in Communications from the University of Texas. When he's not writing, Christian enjoys spending weekends traveling across Texas with his family, exploring everything from bustling cities to serene landscapes.