Read In:
5
minutes
While planning your next trip or deciding where to move, you may encounter a place in Texas known as Bryan. It is a close-knit community with beautiful landscaping. What makes it so interesting to plot it down as your next destination?
Bryan (previously known as Boonville) is a small city in Texas that neighbors College Station. The town has an influential history with railroads, leading to the population's beginning during the Civil War. The kind community gladly welcomes any newcomers with open arms.
About Bryan Texas
The community of Bryan is compassionate and tightly cooperative. They desire to evolve to a new height but retain their deep Texas roots. The spirit of Texas is bustling in Bryan, and this excitement radiates from each citizen and tourist.
Facts About Bryan Texas
Location: East and Central Texas, bordering College Station
Coordinates: 30°40′28″N 96°22′12″W
County: Brazos
Zip Codes: 77801-03, 77807-08
Population: 83,980 (2020)
Crime Rate: total crime rate of 25.97 per 1,000 residents
Average Temperature June: 82.2 °F
Average Temperature January: 51.1 °F
Universities: Blinn College and Texas A&M Health Science Center
Airport: Easterwood Airport
Best Hotels: The Stella Hotel and Milton Parker Home B&B
Best Restaurants: Ronin, The Village Café, Rx Pizza, and 3rd On Main Kitchen
What's Bryan Texas Known For?
Bryan, Texas, is where you can find the Brazos Valley Museum of Natural History. Many buildings within the city are noted on the National Register of Historic Places for their historical importance. Bryan is also the hometown of many well-known athletes.
The renowned Bryan Army Air Field was also built during World War II. This building was the site for an aviation-training center that brought more development to the town.
People From Bryan Texas
Melvin Bullitt – sportsman in the National Football League (Indianapolis Colts)
Linda Ellerbee – broadcast journalist (NBC)
Devin Lemons – NFL linebacker for the Redskins
Ty Warren – NFL defensive end for the Patriots
Aries Merritt – relieved a gold medal in 110-meter hurdles (2012 Olympics)
Raini Rodriguez – actress/singer (Austin & Ally)
Rico Rodriguez –actor (Modern Family)
Doug Supernaw – renown country music artist
Where Is Bryan Texas?
Bryan is in East and Central Texas, specifically in the center of the Brazos Valley. Bryan is close to the city of College Station (south of the city). Together the area is known as the Bryan–College Station metropolitan area. You can pinpoint Bryan via these coordinates (30°40′28″N 96°22′12″W).
Nearby Locations
To visit Bryan, you first need to know where it's located. So, let us map out some destinations near Bryan. All these places have around 100 miles between them and Bryan.
College Station, Texas
Harvey, Texas
Koppe, Texas
Steep Hollow, Texas
Layout And Areas Of Bryan Texas
Bryan has many areas that differ from residential to commercial hotspots. These areas each have their own aesthetic providing a new environmental experience wherever you travel. Below are the best neighborhoods of the small city established by the community of Bryan.
Austin's Colony
Copperfield
Miramount
Tiffinay Park
Traditions
Getting About Bryan Texas
Getting around the city of Bryan is a step of its own. Understanding all possible travel routes while in the planning process of your trip can greatly affect your experience. Fortunately, Bryan provides various modes of transport to easily travel around the town.
| | |
| --- | --- |
| Transportation | Options |
| Public Bus Transportation | Greyhound Bus StationThe DistrictTexas A&M Transportation Services. |
| Driving | Main highways: State Highway 6 and State Highway |
| Airport | Easterwood Airport |
Getting About Bryan Texas
Public Transport
Their Greyhound Bus Station covers numerous local bus routes within Bryan exclusively. There are additional public transportation stations, and they are as follows:
The District – offers public bus transportation within the Bryan/College Station area.
Texas A&M Transportation Services – offers bus transportation in the Bryan/College Station area for students, faculty, and staff of Texas A&M University.
Driving
Traveling in the Bryan/College Station region is mostly done by motor vehicle, so it isn't surprising that the city offers many roadways for easy driving. Two primary highways route through or near the city: State Highway 6 and State Highway 21. Some other highways for you to use are as follows:
University Drive
Villa Maria
Briarcrest Drive
Harvey Road
William D. Fitch Parkway
Wellborn Road
George Bush Drive
What To Do In Bryan Texas
The attractions within Bryan are filled with diversity, from bustling downtown excursions to beautiful landscape sites. So, whether you enjoy casual or fancy experiences, Bryan has you entertained wherever you go.
Here are some activities in Bryan for any nature enthusiast looking to connect with the world around them.
Lake Bryan
Lake Walk
Boonville Heritage Park
Messina Hof Winery & Resort
For some spectacular showcases of talent and fun for the entire family, you can plan a trip to the following:
Historic Downtown Bryan
Brazos Valley Farmers' Market
Brazos Valley Fair & Rodeo
Aggieland Safari
The Palace Theatre
If you love history, Bryan has a few museums that showcase all their trials and tribulations from the past.
Brazos Valley African American Museum
Brazos Valley Museum of Natural History
Children's Museum of the Brazos Valley
Before we move on, let's look at Bryan's top attractions and dive into what you can expect at each destination.
Lake Bryan
Lake Bryan is an outdoor recreation oasis in the Brazos Valley's center. For 20 miles, this destination offers various outdoor activities such as hiking, biking, swimming, fishing, and kayaking. Should you wish to rest your feet after an active day, there is also a campground.
Messina Hof Winery & Resort
Established in 1977, Messina Hof Winery & Resort is famous for its Estate Vineyard – even receiving the title "Most Awarded Winery In Texas." This family-owned operation has been producing top-rated Texas wine for over 40 years. Upon their estate, they offer wine tastings, winery tours, and venues for special events.
Brazos Valley Museum of Natural History
This museum is a great stop for the entire family or history enthusiasts like me. From past to present, this museum has it all!
Below are some of the exhibits you can expect during your visit:
Natural history exhibits
Texas and local history exhibits
Discovery Room (features live animals)
Boonville Heritage Park
Where To Eat
Lamar & Niki's Pit BBQ and Soul Food
Ronin Farm & Restaurant
Polite Coffee Co.
The Village Café
Taqueria Poblana
Where To Stay
Hyatt House
Lasalle Hotel
Milton Parker Home Bed & Breakfast
Relax Inn
The Stella Hotel
Bryan FAOs
With all this information delivered, we don't doubt that some additional questions have been running through your mind. So, let us look at some frequently asked questions regarding Bryan.
Is Bryan Texas A Good Place To Live?
Bryan is a remarkable place to live, whether moving for work, retirement, or just a change in your life. Bryan provides all necessities while maintaining affordability and efficiency. In addition, the city has a great community that is supportive of each other and diverse.
Is Bryan Texas Worth Visiting?
If you want to experience some pure Texas spirit, Bryan is not a place you'll want to miss. It's the perfect place for a relaxing or fun-filled vacation. In addition, the city isn't major, which removes the stresses of traversing major cities.
References: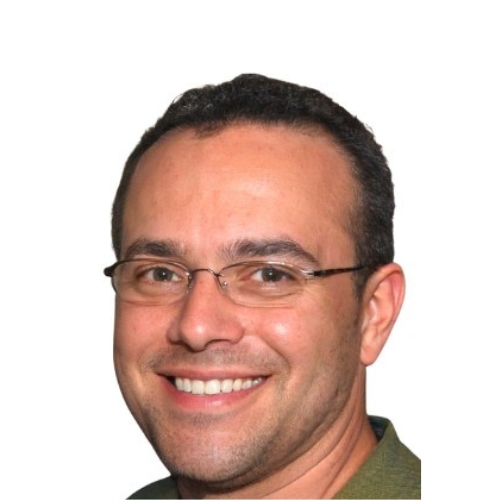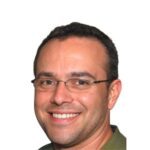 Christian Linden is a seasoned writer and contributor at Texas View, specializing in topics that resonate with the Texan community. With over a decade of experience in journalism, Christian brings a wealth of knowledge in local politics, culture, and lifestyle. He holds a Bachelor's degree in Communications from the University of Texas. When he's not writing, Christian enjoys spending weekends traveling across Texas with his family, exploring everything from bustling cities to serene landscapes.