Read In:
5
minutes
If you are all about wildlife, nature, rivers, and water streams, you must check out Junction, Texas. It might be a bit far from any major city, but driving there or planning a trip to Junction will be worthwhile.
Junction is the county seat of Kimble County and brags with beautiful views and the name "land of living water." With the Llano River running around the town, many activities are available and farming opportunities. Junctions is a safe and lively town with a median age of 39.
About Junction Texas?
Junction, Texas, is a small town almost in the center of Texas and is part of Kimble County. You won't believe this town is part of Texas when you see all the water gushing in and around the city.
The population might be less than you would expect for such a beautiful place. Still, the activities and things to see are so vast that you will have more than enough reasons to visit the town of Junction.
Facts About Junction Texas
Location: in the center of Texas and the county seat of Kimble County, just off route 10.
County: Kimble County
Zip Codes: 76849
Population: 2494
Crime Rate has a safety score of 93%, making it an excellent crime-free town.
The average temperature in June: is 93 °F
The average temperature in January: is 60 °F
Universities: Texas Tech University Junction campus
Airports: Kimble County Airport. The closest major airport is San Angelo Regional Airport, 119 miles from Junction.
Best Hotels: Best Western Dos Rios; Rodeway Inn Junction; Sun Valley Motel
Best Restaurants: Lum's; Junction Burger Company; La Familia Restaurant
Town celebrations: Kimble Kow Kick; Billie Sale and Parade
What's Junction Texas Known For?
Junction is known as "the land of living waters" because it is the town and county with the most water in Texas. You can imagine all the activities and jobs that can spring from so much water. Junction is also the town for deer hunting.
Whitetail Deer hunting
Water activities, irrigation for surrounding lands, and beautiful wildlife
People From Junction Texas
Coke Stevenson – governor of Texas 1941
Andrew Murr – Coke Stevenson's grandson, currently a representative of Kimble county
Les Cox – Major League Baseball (MLB) player
Where Is Junction Texas?
Junction is the county seat of Kimble County, just north of Fredericksburg and surrounded by the Llano River. It is next to highway 10, and route 377 runs through the town. The closest major city is San Angelo, 98 miles away.
Nearby Location
Fredericksburg, 61 miles away
San Antonio, 114 miles away
San Angelo, 98 miles away
Layout Of Junction Texas
Junction is off the highway, and you must turn with a mission to go to Junction to drive through the town. This makes it a gem to find or enjoy on a road trip. The Llano River and natural parks surround the city.
Areas In Junction Texas
City center
London/Roosevelt area
The city center includes the town itself and all real estate. Labeled as suburban, real estate in the city is about 70% cheaper than in any other part of Texas, making this quite a famous town to buy a house. This neighborhood also has the shortest commuting duration of any other area in the US.
The London/Roosevelt neighborhood is the entire area around the town of Junction, highlighting the city's outer rim. This neighborhood is remote, and the housing is more expensive than 46% of communities in Texas.
Getting About Junction Texas
Getting about in Junction is pretty straightforward. Although the average commuting time is 14 minutes, most people travel between five and nine minutes to where they want to be. This might be an indication of what their preferred means of transport is.
| | | |
| --- | --- | --- |
| Transport Means | Population of Junction | United States |
| Walking | 5.1% | 2.7% |
| Driving | 92.3% | 85.6% |
| Public transportation | 0.0% | 5.1% |
| Bicycle | 0.2% | 0.6% |
Transportation use in Junction, Texas
Transport Means: Walking
The town is not too big, but big enough that the people are not too fond of walking. So the popular neighborhoods on the brink of the city will have to use driving or carpooling to get around.
Transport Means: Driving
The most popular option for the people of Junction as transport is driving their cars or carpooling. The majority, 70,4%, drive their cars to get about, and 22% use carpooling options.
Using Public Transport
The people of Junction are not fond of public transport. They would rather drive themselves or use a carpooling option from a neighbor or friend.
Other Means Of Transport
People riding their bicycles to work is something you won't likely see in Junction. According to the stat, 0.2% of people ride a bike to work. This adds up to about five people in the town using this transportation method.
What To Do In Junction Texas
With the town surrounded by a river, you can be sure of endless possibilities for things to do. Wildlife and bird watching, water activities, and hunting are only some of the things Junction is known for.
Deer Hunting
Kayaking in the Llano River
Kimble County Historical Museum
As Kimble County's seat, Junction portrays a beautiful picture of the history and what the county represents. The beautiful surrounding nature will lure you into booking a stay in Junction for more than one night.
Deer Hunting In Junction
Deer hunting is one of the main attractions of Junction, especially whitetail deer. Because of this, there are many ranches to choose from. You either do hunting excursions or wildlife scenic rides to view all the beautiful animals living in the hills surrounding Junction.
Kayaking In The Llano River
The Llano River surrounds the city of Junction, and people set up unique activities and site seeing destinations around the river. A popular attraction is the adventure of kayaking and canoeing on the river or bird watching for those less adventurous.
Kimble County Historical Museum
The museum tells a story of Kimble County's history, how everything fell into place, which people were involved, and how the county and Junction became the wonderful place it is today. You only completed your visit to Junction if you made time for the museum.
Where To Eat
Junction Burger Company
Lum's BBQ
Paddler's Porch Patio Restaurant
Isaack's Restaurant
Where To Stay
Sun Valley Motel
Lazy T Motel
Holiday Inn Express & Suites Junction
Best Western Dos Rios
Junction FAQs
Is Junction A Good Place To Live?
Junction is a great place to live for families and those looking for a safe town. It has a hospital, plenty of schools to choose from, and the living cost is not high. Housing is also very affordable in Junction, with a score of 30 out of 100, as opposed to the 83 out of 100 scores for Texas.
When Is The Best Time To Visit Junction?
The best time to visit Junction is between March and May. The weather is turning, and it will be a little hotter, allowing you to enjoy the water activities the town offers. Junction doesn't have high windy conditions ever.
References: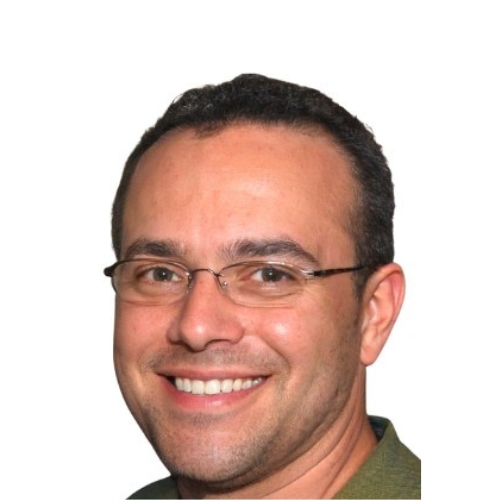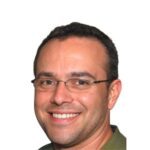 Christian Linden is a seasoned writer and contributor at Texas View, specializing in topics that resonate with the Texan community. With over a decade of experience in journalism, Christian brings a wealth of knowledge in local politics, culture, and lifestyle. He holds a Bachelor's degree in Communications from the University of Texas. When he's not writing, Christian enjoys spending weekends traveling across Texas with his family, exploring everything from bustling cities to serene landscapes.