Texas is known for many great things, like succulent barbecue, the rodeo, cowboys (and The Cowboys), and world-class music. Every year, all of these elements are combined to form amazing festivals. Whether looking for food and cultural events or the best EDM festivals in Texas, you're spoiled for choice. 
As a diverse and, frankly, gigantic state, there are countless festivals in the Lone Star State each year. People travel from all over the country to attend, and several of the music festivals are now among the biggest on the global calendar. Today, we take a look at the top annual events in Texas.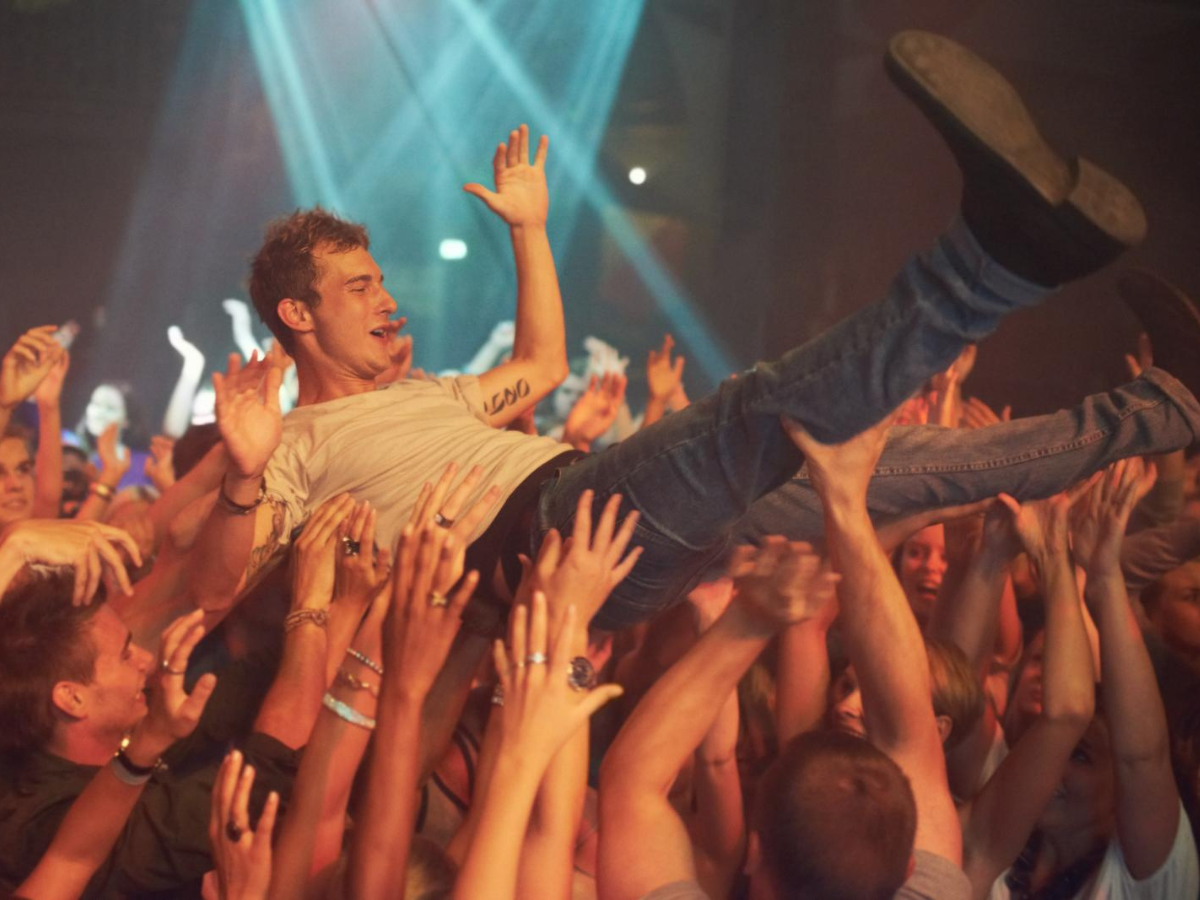 Best Texas Festivals: Complete Guide
With so many different festivals taking place all across the state throughout the year, you've got to do a little research and plan ahead. The good news is that we're here to help. We've assembled our top 10 best Texas festivals and divided them into categories so you can pick one that fits your needs.
We made sure to include world-famous music festivals as well as small-town festivals in Texas that explore more alternative themes, like literature or anime (yes, that's a thing). With that, here's everything you need to know about the best Texas festivals and events.
Famous Texas Festivals
Several Texas festivals are famous on the world stage. Not only do they attract headlining acts and artists from around the globe, but they also draw crowds from everywhere. Music festivals in particular have become extremely popular in Texas and the state certainly knows how to put on a show.
So, unsurprisingly, the most famous Texas festivals revolve around music. But that's not all. These events are enormous gatherings of people, music, culture, arts, and food. People spend the entire weekend listening to their favorite artists, meeting new people, and sampling local goods.
Now, let's take a closer look at the most famous festivals in the state. It's important to note that three of these festivals take place in October so you may need to prioritize which one you want to attend before you consider buying tickets.
Austin City Limits
Austin City Limits (ACL) is not only one of the most famous music festivals in Texas, but it's become one of the top festivals in the world. The festival is named after the famous TV show which is widely accredited for earning Austin's title as the "Live Music Capital of the World".
ACL takes place every October and is held over two back-to-back weekends (Friday to Sunday) at Zilker Park. The festival is organized by the same Austin-based company that runs Lollapalooza in Chicago. It's estimated that close to half a million people attend ACL every year.
ACL debuted in 2002 and started out as a single-weekend event. After a highly successful decade of festivals, the city council decided to make it a two-weekend affair. The festival runs all day, from 10 AM until 10 PM, and features acts on various stages and in different on-site locations throughout the park.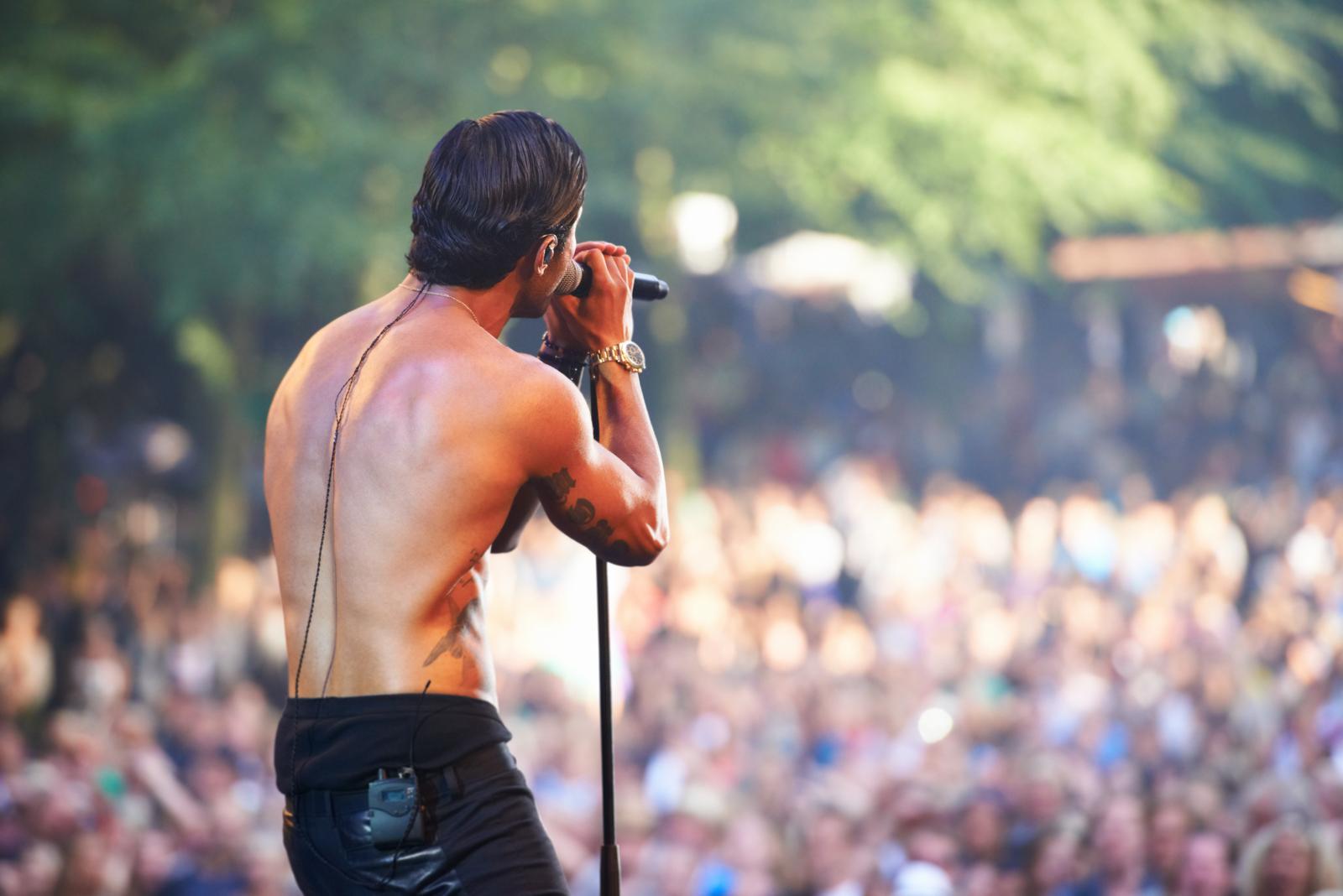 In general, there is an eclectic lineup of musicians, with a mixture of older and modern artists. Some stages are themed or may be designed for intimate performances, while others are built for headline acts and large crowds. The festival is marketed toward adults but it's very family-friendly.
There's a kids' area with special activities and amenities for families. You can also find a market and food court on the premises, along with a ton of pop-up bars and vendors. ACL focuses heavily on food and the arts so simply walking around the park and soaking in the atmosphere is a lot of fun.
Some legendary artists have performed at Austin City Limits over the years. Here are some of the biggest names:
Red Hot Chili Peppers
Arctic Monkeys
Metallica
Guns N' Roses
The Cure
Radiohead
Pearl Jam
Arcade Fire
Foo Fighters
Gary Clark Jr
South By Southwest Festival
South By Southwest (SXSW) is another mega festival in Texas with a totally different concept from ACL. It incorporates three creative arts by celebrating music, film, and comedy. It's one of the biggest creative assemblies on the calendar each year and people travel from all over the world to attend.
The first SXSW festival took place in 1987 in Austin, Texas. Although the location hasn't changed, the event has grown massively, transforming from a single-day affair to a 10-day all-encompassing festival. The Austin Convention Center serves as the festival HQ but other events take place at various locations throughout the city.
Like ACL, the music portion of the festival takes place at different venues catering to varied audiences, including main event acts on big stages. On the film side, there are panels and conferences, featuring guest actors, filmmakers, and industry experts. You'll also find premiers, screenings, and workshops during the festival.
Comedy is sprinkled over both film and music events, with comedians performing or presenting on music stages or at film conferences. SXSW has a major focus on emerging technologies in the creative arts spaces so you can also expect interactive technology events like tradeshows.
During the festival, Austin is the place to be. There are nonstop events and activities created for people to embrace the arts and have fun. Hundreds of the world's biggest stars in both music and film have appeared at SXSW over the years, with some of the most notable names including:
John Mayer (musician)
Priyanka Chopra Jonas (actress & model)
Deepak Chopra (author)
Lance Armstrong (athlete)
Renée Zelwegger (actress)
Ryan Gosling (actor)
Matthew McConaughey (actor)
Jon Favreau (actor & director)
Nicolas Cage (actor)
Kid Cudi (musician)
Robert Downey Jr (actor)
Billie Eilish (musician)
Levitation
Levitation is another Austin-based music festival that takes place every year at the Carson Creek Ranch or the famous Red River Cultural District. Deemed a psychedelic rock fest, Levitation was first developed to honor the explosion of music and creativity from the 1960s.
Originally planned as a one-off event, Levitation has become an iconic annual festival. Although it's not as big as ACL or SXSW, Levitation is a much-loved festival with an intimate community feel. It draws an eclectic crowd and ranks number one for many loyal festival-goers.
Its proximity to downtown means Austin is on top form during this festival. In addition to the quality music in the Red River Cultural District, the city's other party zones come alive with performers too. Levitation is now a four-day experience like no other throughout the state.
Levitation is popular but by no means mainstream. The artists that play there are big names in the psychedelic and indie rock scenes as well as other niche genres. It typically takes place in October or November every year. Some of the more notable names to play it are:
Brian Wilson
Tame Impala
The Flaming Lips
The Brian Jonestown Massacre
The Black Angels
Dead Meadow
The War on Drugs
The 13th Floor Elevators
Primal Scream
Animal Collective
UTOPiAfest
UTOPiAfest is located in the magnificent Texas Hill Country and sets out to create a one-of-a-kind atmosphere. The creators of UTOPiAfest are very much focused on creating an authentic event based on experience. While music is the main draw, the festival involves a lot more than that.
Firstly, it's a family-friendly event, which isn't always the norm at festivals. It's located in one of the most picturesque locations in the entire state, making for a perfect setting. A huge benefit is that the festival offers free tent camping and parking for attendees.
Another feature that attracts festival fans is that it's a BYOB (bring your own beer) festival so you don't have to waste your hard-earned money at overpriced concession stands. The two main stages don't overlap, allowing you to see all of your favorite artists perform.
If you fancy taking some time away from the stages, you can hike, mountain bike, do yoga, and participate in workshops around the campsite. There's also disc golf and a silent disco at the event. Music-wise, UTOPiAfest showcases artists from a lot of different genres, with many being beyond the mainstream.
Some of the top artists to perform there include:
Grandmaster Flash
Patty Griffin
Brownout
Rubblebucket
Sir Woman
Matthew Logan Vasquez
Big Events In Texas
Apart from the big music festivals outlined above, Texas also has a number of fantastic localized festivals that operate on a slightly smaller scale. Nonetheless, many of these festivals have been taking place for years and are hugely important to the artists and attendees.
Let's take a closer look at three more big annual events that Texans can look forward to each year.
Kerrville Folk Festival
The Kerrville Folk Festival is a wholesome and welcoming event that celebrates the magic and spirit of folk music. It's been in operation for over 50 years and today, the festival is an 18-day occasion. Attendees not only get treated to amazing music, but they may also learn about folk.
The overarching philosophy behind Kerrville Folk Festival is to support songwriters and teach attendees about music and folk culture. Although there are many top-class performers, the festival creates a community-type feel and it's very common for performers to wander around the campgrounds and do impromptu shows with them.
Around 30,000 people attend each year at Quiet Valley Ranch (next to Kerrville, TX). The lineup is typically balanced between local, up-and-coming, and established artists. Some of the most prominent names to have performed include:
Willie Nelson
David Crosby
Steve Young
Robert Earl Keen
Nanci Griffith
Daniel Ronald Cox
Emmylou Harris
Mary Chapin Carpenter
Float Fest
Float Fest is a unique music festival that takes place on a private ranch where the Battle of Gonzales took place, helping Texas gain its independence from Mexico. The campgrounds are surrounded by the Guadalupe River, on which attendees can float on inflatables and listen to music.
Float Fest is a perfect summer event (July), allowing you to take advantage of the beautiful Texas sun but also cool off in the river. Festivalgoers are welcome to camp on the grounds. However, the festival is just over an hour's drive from San Antonio so some prefer to make the daily trip.
The festival primarily targets a young, college-aged audience and the music performances are reflective of that. You can expect pop, indie, electronic, and a sprinkle of hip-hop music throughout the weekend. If Float Fest sounds like your cup of tea, get yourself some blow-up floats and grab a ticket.
Popular Float Fest acts include:
Marshmello
Vampire Weekend
Cage The Elephant
Deadmau5
Chance The Rapper
Lord Huron Chvrches
Kaytranada
San Antonio Folk Dance Festival
If you're looking for a festival that's rich in culture and learning, the San Antonio Folk Dance Festival is well worth a visit. It's a family-oriented, intergenerational, three-day event that celebrates everything associated with folk dance, performance, and music.
Taking place every March at Rolling Oaks Mall, the festival is free to enter. There, you can take lessons and workshops in several different dance specialties. There's also a concert performance by local dance groups that you can buy tickets for. The concert features 14 different music and dance cultures.
This is a wonderful multicultural event that's geared toward families and kids. However, adults with a taste for folk, dance, and culture can enjoy the festival to the fullest. Even if you don't want to take part, you can simply eat, drink, and watch the performers. 
Weird Festivals In Texas
The motto of Austin, the state capital of Texas, is "Keep Austin weird". Despite the Lone Star State's association with cowboys, country music, and barbecue, like all places, it's got its weirder elements. And so, there are some festivals that don't necessarily align with a standard music or culture event.
That said, these events can be a lot of fun for the right audience. So, if you're after a different kind of festival experience, here are some alternative Texas festivals worth considering.
Anime Fest
Anime has thrust its way into the mainstream over the past decade. It's become an obsession for many people, especially the younger generation. To celebrate the rise of anime and its fans throughout the U.S., Anime Fest was started in Dallas.
Anime fans can get together and socialize at the event. However, the real draw is that there are professional anime artists and panels at the venue, taking part in discussions, Q&As, and even workshops.
Zestfest
Calling all spice fans. Zestfest is a cultural celebration for all people that enjoy the spicier side of life. Celebrity chefs, amateur cooks, and some of the leading spicy food producers come together in one place to provide food and joy for attendees.
Held in Irving, Zestfest is a really fun event. Naturally, you can try samples from the various exhibitors, buy delicious spicy food from some of the best producers in the country, and cool off at the bar with some refreshments. There are typically competitions and cooking demos, as well as live music.
Mardi Gras Of Southeast Texas
Mardi Gras of Southeast Texas is a popular music festival that takes place in Port Arthur. The seaport provides the perfect backdrop for a festival, despite the fact that it takes place in February.
The four-day celebration brings together a variety of music styles, from pop to jazz and from blues to country. You can also find fun activities, pop-up stands, a carnival, and games throughout the festival. 
References