Read In:
11
minutes
Share the post "San Antonio's Iconic Landmarks: A Must-See List"
It seems that every city in Texas claims to be the best that the state has to offer. In truth, Texas certainly has some of the greatest cities in the country, whether you're visiting for work or pleasure. That said, San Antonio is the most visited city in the state, welcoming over 39 million visitors annually.
It's one of the most significant historical cities in the country, home to the Alamo and several fascinating museums. San Antonio is extremely culturally diverse and has a strong Latin American influence. This adds to the city's intrigue and provides wonderful experiences for anyone who visits.
What To Do In San Antonio
San Antonio is a blend of a modern city and a historical hub. With around 1.4 million people, the city is bursting with life and industry. Its skyline paints a pretty silhouette and makes for a beautiful postcard. The San Antonio River carves through the urban jungle and is an integral part of the city. 
If you're looking for things to do in San Antonio today, you have countless options. It's a fantastic city for residents and tourists, boasting fun attractions like Six Flags and Sea World, as well as cultural and historical landmarks like the Alamo.
You'll also be glad to hear that San Antonio is home to the Culinary Institute of America and is a designated UNESCO Creative City of Gastronomy. To help you arrange your itinerary, we've outlined the best things to do in the city and categorized them into groups according to different interests.
San Antonio is a dream destination for adults, teens, and couples. Moreover, it's an affordable city that offers excellent value for money. 
Things To Do In San Antonio For Adults
San Antonio is a fun place to go with a group of adults or as a solo traveler. The vibrant bar scene is active virtually every night of the week, and much like the rest of Texas, there is an ever-growing craft beer culture.
Due to the city's historical importance, there is also a plethora of top museums and landmarks. If you're a fan of the arts, San Antonio has an underrated artistic side with several world-class theaters and interesting art museums.
As a Texas city, country music is prominent in the bars. However, with a strong Latin influence, you can also find Mexican and south American-inspired entertainment. Now, let's look at our top picks for an adult trip to San Antonio. 
Catch a Show at The Majestic Theatre
The Majestic Theatre is an atmospheric theatre located deep in San Antonio's downtown area. It's one of the only theatres of its kind in the entire country and has been an iconic part of the city since it opened in 1929.
Developed by the legendary architect and designer John Eberson, the theatre is a work of art, especially on the inside. It's widely regarded as the most important entertainment venue in the city.
It was designated as Texas Historic Landmark in the early 1990s and has been documented on the National Register of Historic Places since 1975. In the past, it was used as a cinema and regular theatre for music and entertainment.
Today, the Majestic hosts Broadway, national touring concerts, notable events, and large comedy gigs. Because of its reputation, tickets can be difficult to secure so be sure to check the calendar ahead of time if you want to experience a show during your trip. If you can't get tickets, sign up for the Happy Hour Tour. 
Visit The Alamo
The Alamo is San Antonio's most iconic historic landmark. It was once a Spanish mission compound in the 1700s and was the primary site of the Battle of the Alamo in 1836. This battle goes down in the history books as one of the most significant events during the Texas Revolution.
Despite its involvement in the revolution, the Alamo is well preserved and is now a designated UNESCO World Heritage site (the only one in Texas). Visitors can take guided tours through the complex and learn about its prominence during the 18th century. 
While the compound can be enjoyed by adults and children alike, young families may be after a more action-packed activity. However, older audiences interested in American history should get a real kick from a visit.
Its location, within city limits, is easy to get to, and a trip can easily be added to a daily itinerary. 
Sample the Goods at Devils River Whiskey
Texas has a long and storied history with whiskey. Some speculate it's down to the "cowboy culture" transmitted through our TV screens. In reality, the Texas weather creates optimal conditions for year-round whiskey production.
The Lone Star state is in the top five states for whiskey in the U.S. So, if you fancy injecting some of the finest grain-based spirit known to man into your trip, we've got the place for you.
Devils River Whiskey Distillery is located right around the Alamo in the heart of San Antonio. It operates from the old Burns Building, a registered historic place in the city, adding even more allure. 
The distillery not only produces award-winning whiskey, but it's also a top-class venue for events, tours, and food. Tasting tours are available on request if you book two days in advance.
Check the Devils River Whiskey calendar for upcoming events if you'd prefer cocktails in a cool atmosphere.
Go on a Ghost Tour Pub Crawl
If you're looking for something fun but somewhat outside-the-box to do at night in San Antonio, sign up for a ghost tour pub crawl. Nightly Spirits are one of the most well-renowned tour companies for this type of activity, giving you a wonderful but wacky trip through the city. 
Because of its rich history, San Antonio's downtown has some wild stories: some unique and others downright spooky. Costumed tour guides lead small groups through the old and windy streets within the city, sharing folklore and ghost stories relating to the bars and buildings.
In addition to the scary tales, you'll also visit several bars along the way where you can enjoy a few drinks. This is a fun and light-hearted activity for bachelor or bachelorette parties. Or, if you're flying solo, it's a great way to get to know fellow travelers.
Things To Do In San Antonio For Free
While you don't want to be stressed about money when vacationing, there's no need to waste your hard-earned dollars on overpriced tours and expensive events. Fortunately, there are plenty of cheap things to do in San Antonio today, including several free activities.
So, before you start lining up your itinerary, consider some cost-saving options. We've outlined four favorite ways to enjoy the city without spending a dime. You'll be much happier with the extra spending money for some of San Antonio's mouth-watering cuisine. 
Take a River Walk Along the San Antonio River
The famous San Antonio River Walk is one of the city's treasures. It's a 15-mile urban walkway built along the river that arguably provides the best way to explore the main attractions. The River Walk has cafés, restaurants, shops, and museums. 
It features loops and bridges, street art, and sculptures. There are very few if any, better city walkways in the entire country. Moreover, the River Walk features heavily in festivals in the city, including the Fiesta San Antonio, which occurs every spring. 
Although walking along the path is free, you can enhance the experience with paid excursions. Our pick of the bunch is a boat trip along the river. These are available most throughout the year but are particularly fun during events or festivals.
During the Fiesta San Antonio, tens of floral-designed boats take party-goers along the river with mariachi music ringing through the air.
Check Out San Antonio Missions National Historic Park
Another of the city's historical landmarks, the San Antonio Missions National Historic Park is steeped in almost 300 years of culture and history. The park has four mission sites: San Jose, Concepcion, San Juan, and Espada. They were founded in the 18th century by Spanish priests. 
Visitors can access these mission sites for free and engage in educational and recreational activities with park rangers. The churches on site are still active and are often the designated venues for weddings and religious ceremonies, so check the calendar ahead of your visit to avoid conflicts. 
Explore the San Antonio Museum of Art (SAMA)
The San Antonio Museum of Art (SAMA) is world-renowned for its collections of ancient Greek, Egyptian, Roman, Asian, and Latin American art. This encyclopedic museum celebrates 5,000 years of culture and art, featuring pieces from international and local artists.
SAMA has everything in collections, from Roman paintings to Greek sculptures and from modern contemporary exhibitions to American art. The museum features some 30,000 pieces from all around the world, ensuring there's something for everyone, whether you're an art fanatic or a casual observer. 
The museum is free for active-duty military personnel all year. However, for everyone else, get to SAMA on Tuesdays between 4 pm and 7 pm or Sundays from 10 am to 12 pm for free entry. But beware, it's generally quite busy during these times. 
Visit the Institute of Texan Cultures
The Institute of Texan Cultures (ITC) is not your average museum. It's an educational center and library celebrating Texas, its culture, and its people.
The museum features several interactive and unique exhibits covering a variety of subjects, from music and dance to traditional food and religion. If you're lucky, you may even get to try some of the food and drinks.
The institute constantly rotates special events and programs to educate visitors and create fun learning experiences. You can schedule a field trip in advance if you have a group. However, self-guided tours are also enjoyable.
The ITC is run by the University of Texas San Antonio. It's free to enter but donations are encouraged. According to the website, $12 per person is the suggested rate. However, this is optional. 
Things To Do In San Antonio For Teens
Planning a trip with teenagers can be quite tricky. On the one hand, they're often interested in adult-oriented activities, but on the other hand, they may not be enthused with a weekend full of museum tours. You must find a blend of fun, educational, and grown-up options, which isn't always easy. 
Fortunately, San Antonio has a broad selection of adventures that fit teenagers' interests. We've selected four ideas to help you find something that suits your group. These options suit various budgets, so don't worry about breaking the bank. 
Watch a Movie at Slab Outdoor Cinema
If you've never attended an outdoor cinema, you're in for a treat with Slab. The cinema started as a project in 2004 when the owners of a local grill house, La Tuna, wanted to use a large concrete slab that overlooked a car park.
After a short deliberation, they decided to create an outdoor cinema. Initially, this was a rudimentary setup that created a fun community vibe. However, within a short period, the cinema grew in popularity until it became a local hotspot.
Today, the cinema has expanded into a touring show, and the owners set up shop at various landmarks around the city, including SAMA, Hemisfair Park, Main Plaza, and local breweries. 
Over nearly two decades, the production quality has come a long way, and the regular screenings are now extraordinary events. Look at the Slab Cinema event calendar and find a movie that appeals to your teen travelers.
We recommend taking blankets, tent chairs, or anything that makes an outdoor experience more comfortable. Of course, you should also pack your favorite movie snacks and drinks.
Take a Mural Tour
The San Antonio Street Art Initiative (SASAI) has been working consistently since 2018 to develop the street art and mural scene in the city. The goal is to create the largest outdoor gallery in Texas, and they're most definitely on the way to reaching it.
Currently, there are 40 murals across 13 blocks, illuminating the streets. The walls along the mural route are covered in amazing work by talented artists from Texas and beyond.
The SASAI even started a career development program to encourage artists to pursue careers in the field that they love. The results have been phenomenal, and you can enjoy the work for free on a simple walk through different city sections. 
It's fun to spend a few hours, and the murals generally appeal to a younger audience. If your group is always looking for an excellent Instagram shot or a TikTok video, you won't find a better place in San Antonio. Find the mural maps on the SASAI website. 
Go Nuts at Six Flags
Theme parks are always a hit with teens. San Antonio's premier park is Six Flags, located on the city's outskirts, near the University of Texas at San Antonio. You can easily spend a full day at the park, and if you're staying close by, consider getting a multi-day pass. 
At the park, you'll find 39 attractions, including rollercoasters and water slides. The Scream drop tower is the most famous ride, standing 205 feet tall and sticking out among the rest of the rollercoasters. It's not for the faint-hearted but could be right for many energetic teens. 
Even if some of your group aren't interested in thrill-seeking rides, the park has wave pools, water slides, live entertainment, firework shows, and tasty food. Some areas are themed, so you might find certain sections appeal to your audience more than others. 
Enjoy Aquatica San Antonio
Aquatica is one of the hottest destinations in San Antonio during spring and summer. It's essentially a seasonal resort within Sea World that allows you to experience close encounters with marine life and offers roller coasters and exciting water slides. 
The adrenaline junkies of the group can spend the day going up and down on the Tidal Surge, The Rescue Coaster, The Great White, and the other rides. Fortunately, for anyone who isn't enthused by water slides, the park also has several pools for relaxing and sunbathing.
If you need a break from the sun, head into SeaWorld and check out the animals. Year-round, you can find sharks, whales, penguins, orcas, dolphins, and other marine life species. Ticket prices vary depending on what you want to see and do. 
Things To Do In San Antonio For Couples
San Antonio is known for its ties to Texas history and its importance during the revolution. While these factors draw in tourists worldwide, San Antonio is also a beautiful location for a couple's getaway.
The European influence throughout its history means there is stunning architecture dotted around the city. When walking around the city center, particularly along the River Walk, romance is most certainly in the air.
Visitors often mention how walks around this sector feel more like being in a European city than a typical U.S. one. Moreover, the River Walk is filled with excellent restaurants and snug cafés ideal for couples' trips. 
Here are some of our favorite go-to activities in San Antonio for couples.
Stroll Through the Japanese Tea Garden
Nestled on the outskirts of Brackenridge Park, the Japanese Tea Garden is a splendid place to escape the city and embrace nature. After being closed for a period, the park reopened in 2008 and never looked back. Today, it features luscious gardens, floral displays, Koi ponds, waterfalls, and walkways.
On a quick visit to the garden, you can learn all about its history, including when and how it was maintained by the Jungu family in the 1920s. Although it's being renovated continually, it's a must-visit for couples and undoubtedly one of the city's jewels.
As a bonus, the garden is a short walk from downtown, and several great coffee shops surround it. 
Climb the Tower of the Americas
The Tower of the Americas was once the tallest observation tower in the country. From 1968 to 1996, it held that crown until the Las Vegas Stratosphere Tower was built. Yet still, it provides the best views in the city, especially of downtown and the surrounding areas.
Although the photo opportunities alone are enough to warrant a visit from couples, the tower offers a lot more. The Chart House restaurant has operated since 1961, where diners can enjoy world-class cuisine with outstanding views.
The restaurant slowly rotates, so you can see the city from all angles. 
Occasionally, special events are held at the tower, like wine tasting, movie nights, and car shows. Skies Over Texas is a 4D theater ride that gives you a unique view of Texas from a bird's eye view. While the 4D theater is fun, it's geared predominantly toward kids and families. 
Go on a Romantic Horse-Drawn Carriage Tour
Romantic horse-drawn carriage tours are a wonderful way to experience the city with your other half. Several companies in the downtown area offer this service, so choose one you like. Some offer low-cost trips, while others provide a more comprehensive couple's package. 
If you want to go all out, consider a romantic offer that includes flowers and chocolates. Most rides take less than an hour, and carriage operators are usually open to taking photos and answering questions about the various landmarks. This type of experience will help create memories that last a lifetime. 
References
Share the post "San Antonio's Iconic Landmarks: A Must-See List"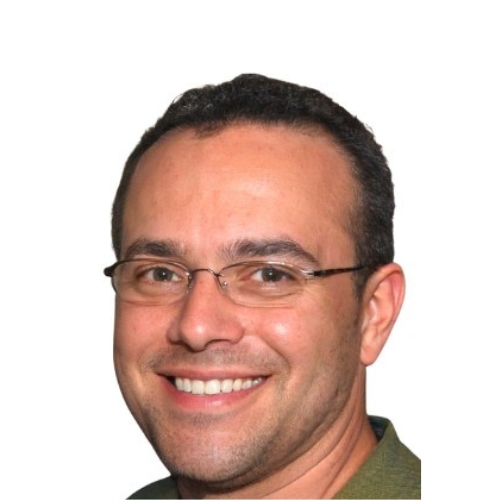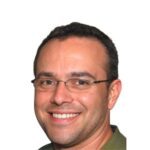 Christian Linden is a seasoned writer and contributor at Texas View, specializing in topics that resonate with the Texan community. With over a decade of experience in journalism, Christian brings a wealth of knowledge in local politics, culture, and lifestyle. He holds a Bachelor's degree in Communications from the University of Texas. When he's not writing, Christian enjoys spending weekends traveling across Texas with his family, exploring everything from bustling cities to serene landscapes.