Read In:
7
minutes
Share the post "Richardson Texas (Research Center + Business Hub)"
Richardson, Texas, was established in the mid-1800s and was developed around the Houston and Texas Central Railway lines in the 1870s. The city was named after George Richardson, the railroad president. Only once the "Red Brick Road" was completed between Dallas and Richardson in 1924 did the little town grow in population.
In 1925, Richardson was incorporated into the greater Dallas metropolitan area. By 1956, they had their own city charter. Richardson is predominantly residential; however, it is growing fast as a research center. There are over 5,700 businesses that operate within the limits of Richardson.
About Richardson Texas
In the northeast of Texas, just above Dallas, is Richardson. This suburban city is a part of the Dallas metropolitan area and falls in both Dallas and Collin counties. Richardson is a hub of business, research, and innovation. During workdays, the population of Richardson increases to 156,065 as employees commute there for work.
Richardson is home to 600 telecommunications and networking companies, including Samsung, AT&T, Verizon, Alcatel-Lucent, Ericsson, and Texas Instruments. Many of these companies are headquartered in the 6.5-mile-long "Telecom Corridor." Also in the Corridor is the University of Texas at Dallas.
Facts About Richardson Texas
Location: 32° 57′ 56.0052" N, 96° 42′ 57.0096" W
Counties: Dallas and Collin counties
City Area: 28.6 sq mi
Zip Codes: 75080, 75081, 75082, 75083, 75085
Population: 119,469
Crime Rate: 24
Average Temperature June: 88˚F (High), 70˚F (Low)
Average Temperature January: 55˚F (High), 37˚ (Low)
Universities: The University of Texas at Dallas, West Coast University, and Dallas College Richland Campus
Airports: Addison, Dallas Love Field, Dallas/Fort Worth, and Dallas Executive.
Best hotels: Drury Plaza Hotel, Hilton Garden Inn, and Hampton Inn & Suites.
Best Restaurants: Haystack Burgers and Barley, Ten 50 BBQ, and Ali Baba Mediterranean Grill.
What's Richardson Texas Known For?
Richardson is known for its university (The University of Texas at Dallas) and its Telecoms Corridor. Despite being a residential city, Richardson has also become a center for research and innovation. For example, sun Oil Company and W.L. Clayton Research Center are based in the city.
Additionally, Richardson is known for its symphony orchestra and for being one of the best cities to live in Texas and the US.
People From Richardson Texas
Richardson, although small, is ethnically diverse. Just over fifty percent of the Richardson population is white, followed by Hispanic or Latino (17.3%), Asian (14.5%), and Black or African American (11.8%).
Other races, including American Indians, Alaska Natives, Native Hawaiian, and Pacific Islanders, make up the rest of the population in Richardson.
The ages of the population are as follows:
Persons under 5 years: 6.7%
Persons aged 5 – 17 years: 15.8%
Persons aged 18 – 24 years: 11.0%
Persons aged 25 – 34 years: 16.3%
Persons aged 35 – 54 years: 24.6%
Persons 55 – 64 years: 11.6%
Persons 65 years and older: 14.0%
Other stats on the people of Richardson:
The most commonly spoken language in Richardson is English, followed by Spanish, Chinese, and Indian dialects.
The typical ancestries represented in Richardson are German, English, Irish, Italian, European, French, and Scottish.
23.2% of Richardson residents were born outside United States borders.
15% of the Richardson workforce work in professional, scientific, and technical services. Other popular occupations of Richardson residents include healthcare, education, retail, finance, manufacturing, and accommodation.
The per capita income of Richardson residents is $40,408, compared with the USA average of $35,384.
A tenth of Richardson residents is below the poverty line.
53.4% of adults in Richardson have a college degree.
Where Is Richardson Texas?
Richardson is on the northeast side of Texas, a short drive from Arkansas, Oklahoma, and Louisiana. It is an urban suburb of Dallas and lies north of the major city center. Richardson falls in two counties, namely Dallas and Collin counties.
Nearby Locations
Plano, 2.5 miles northwest,
Garland, 2.5 miles southeast,
Addison, 2.6 miles west,
Murphy, 2.7 miles northeast,
Sachse, 2.7 miles east,
Parker, 2.9 miles northeast,
University Park, 3.0 miles southwest, and
Farmers Branch, 3.1 miles southwest.
Layout Of Richardson Texas
Two-thirds, or 18,2 sq mi, of Richardson lie in Dallas County, while the northern third (9.2 sq mi) falls into Collin County. Richardson is north of Dallas and is a suburb of the same. Most of the borders of Richardson are with Dallas, Plano, and Garland. The northeastern panhandle section of Richardson shares a border with Murphy.
Areas In Richardson Texas
Some of the popular suburbs within Richardson are the following:
Canyon Creek
Creek Hollow Estates
Eastside
Heather Ridge Estates
Heights Park
Hudson Heights
Owens Park
Palisades Central
Parkway Heights
Reservation
Sherrill Park
Other suburbs within Richardson that are the safest to live in or have appreciated the most in value in the last 20 years are:
Arapaho Heights
Breckenridge Park
Clear Springs Place
Downtown Richardson
Greenwood Hills
Highland Terrace
Northrich
Richardson Heights
Richland Park
Fairways of Sherrill Park
Renner Road and Alma Road
Getting About Richardson Texas
To get in, out, or about Richardson, you can drive, walk, or use their public transport systems. US Highway 75 (North Central Expressway) runs north-south through the middle of Richardson.
On Foot
Richardson has some beautiful parks and trails to explore on foot, by bike, and in a wheelchair. Trails that are wheelchair-friendly include the following:
Spring Creek Nature Area Trail,
Huck Finn Trail
Cottonwood Park Perimeter Loop, and
Glenville Trail.
Child-friendly trails include those listed above and the following:
Duck Creek Trail,
Crowley Park,
UTD University Trail,
Central Trail (This trail is the longest and has an elevation of 193 ft and is 9 miles long.), and
Ruth Back Toler Park Trail.
The Central trail is the longest in Richardson, measuring 9 miles. It also has the highest ascent of courses in Richardson, reaching 193 feet. The Central Trail is designed to give access to all three of Richardson's DART light rail stations and the Telecom Corridor, one of the biggest employers in northern Texas.
Public Transport
Since it falls within Dallas, Richardson has the Dallas Area Rapid Transit (DART) transportation system. DART Light is a rail and bus service for commuters. The DART network of passenger trains, trams, and buses connects Richardson to twelve nearby cities.
Should you wish to take a tram between Richardson and Dallas, you can expect the journey to be about 27 minutes. The tram station in Richardson is the Spring Valley Station, and about 544 trams run weekly to and from Richardson. Using a tram for this route is your cheapest choice.
Driving
The drive between Richardson and Dallas should take about 14 minutes to cover the 13-mile distance. The fastest route between the two areas is US Highway 75, which runs through the middle of Richardson.
Should you take a taxi between Richardson and Dallas, you can expect the trip to be about 14 minutes, but the cost will be ten times more than driving.
What To Do In Richardson Texas
Richardson offers a variety of entertainment for children and adults alike. The city is home to theaters, arcades, nature preserves, and other exciting leisure and cultural activities.
For example, you could visit CityLine, play Ten Pin bowling, try craft beers at Four Bullets Brewery, or visit the Alamo Drafthouse cinema. Other things to do in Richardson include the following:
Heights Family Aquatic Center
Backdoor Comedy Club
Dallas Axe Throwing
Eisemann Center For the Performing Arts
Galatyn Woodland Preserve
Heights Family Aquatic Center
This aquatic center is like a small waterpark with a few pool options. There is a splash pool with a lifeguard, a lazy river, and a slightly bigger pool for adults, although it is shallow.
The other pool is for volleyball, and there are some water slides. Residents of Richardson get a discounted rate at the Heights Family Aquatic Center.
Backdoor Comedy Club
Backdoor Comedy Club is the top-rated stand-up comedy club in Dallas. The comedy club has been going for over 20 years and is within the Doubletree by Hilton Hotel complex. You can expect eight to ten comedians per show from diverse backgrounds.
Dallas Axe Throwing
If you fancy throwing an axe around, then Dallas Axe Throwing is just what you need. Instructors guide you in a safe environment, and you practice throwing an axe at a target. Group bookings are essential, and it's a fun activity to do with family, friends, or colleagues.
Eisemann Center For The Performing Arts
The Charles W. Eisemann Center for the Performing Arts is home to the Richardson Symphony Orchestra and the Plano Symphony Orchestra. The premises has easy access and a restaurant and is wheelchair friendly. The Center also has a good children's program with pre-show activities.
Galatyn Woodland Preserve
Gatelyn Woodand Preserve is situated next to the Renaissance Hotel on the northeastern side of Richardson. The wooded area has pretty pathways and sculptures. Walking through the preserve might make you feel you are far from town.
Where To Eat
Haystack Burgers and Barley (Gourmet burgers),
· Ali Baba Mediterranean Grill (Mediterranean and Middle Eastern),
Ten 50 BBQ (Barbecue and homemade food),
Frankie's Mexican Cuisine (Mexican),
Texas (American Steakhouse),
Marcus Café (American),
Sushi Sake (Japanese),
Taco Ocho (Mexican),
Blue Charcoal (Brazilian),
Pappadeaux Seafood Kitchen (Seafood),
Noodle Wave (Thai), and
Casa Milagro (Tex-Mex, Mexican).
Where To Stay
Drury Plaza Hotel,
Hilton Garden Inn,
Hampton Inn & Suites,
Hilton Richardson,
Sonesta Select,
DoubleTree by Hilton Hotel Dallas – Richardson,
Wingate by Wyndham Richardson / Dallas,
Hyatt House,
SpringHill Suites By Marriott Dallas Richardson/Plano, and
Cambria Hotel.
Richardson Texas FAQs
Is Richardson A Good Place To Live?
Richardson is recognized as one of the top places to live in Texas and the US. Homes in Richardson are affordable, so most residents own their homes. Richardson's schools, public transport, and other public facilities are top-notch. It is an excellent place for young families and professionals to settle.
Is Richardson Safe?
The crime index of Richardson is 24, meaning it is safer than 24% of US cities. In Richardson, your chance of becoming a victim of a violent crime is 1:756, while the possibility of being a property crime victim is 1:48.
Is Richardson Worth Visiting?
Richardson is a great place to visit because of all its entertainment options. It has many parks, restaurants, theaters, and places of interest for young and old. In addition, accommodation in Richardson is reasonable, making it the ideal place for a safe stopover where you can explore what the area offers.
References:
Share the post "Richardson Texas (Research Center + Business Hub)"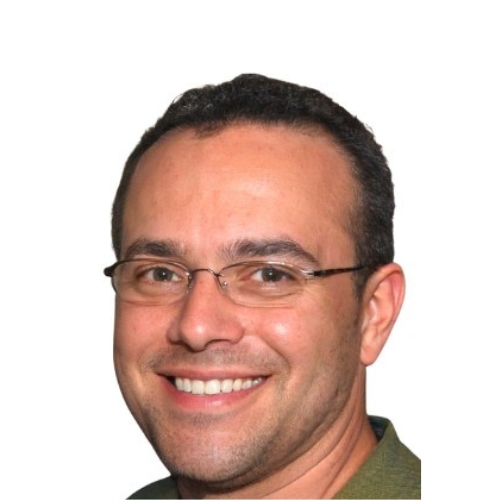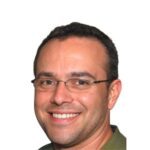 Christian Linden is a seasoned writer and contributor at Texas View, specializing in topics that resonate with the Texan community. With over a decade of experience in journalism, Christian brings a wealth of knowledge in local politics, culture, and lifestyle. He holds a Bachelor's degree in Communications from the University of Texas. When he's not writing, Christian enjoys spending weekends traveling across Texas with his family, exploring everything from bustling cities to serene landscapes.