Read In:
4
minutes
Copperas Cove sits smack-bang in the middle of Texas Less than one hundred years ago, in 1940, it had 356 residents. Today Copperas Cove is a thriving community with over 38 000 people and the largest city in Coryell County. Have you ever heard of this town? What's unique about Copperas Cove? Let's find out about this fascinating place.
Copperas Cove has a history far older than one would say, although the city is not even 200 years old yet. Despite being the biggest city in the county, it still has a small-town feeling. Copperas Cove is a city that offers much to resident families and tourists.
About Copperas Cove
Mexico presented a massive piece of land to Stephen F. Austin, including present-day Copperas Cove. The first white settlers arrived in Copperas Cove in the 1830s, but they weren't the first to inhabit the land. Archaeological finds, such as arrowheads, tools, and skeletal remains, prove that people lived in the Five Hills area as far back as 4000 B.C.
The settlement grew as they cut the Chisolm Trail through the area, established the Post Office, and when the railroad came to town. Gradually small businesses opened to serve the rural community.
The Great Depression caused the bank to fail and businesses to crash, with many people leaving the area.
When the government set up Camp Hood, which became Fort Hood, near the battling community, Copperas Cove began to grow and flourish again.
Facts About Copperas Cove
Location: Central Texas, United States – 31°7'11" N 97°54'6" W
County: Coryell County, Lampasas County, Bell County
Towns: Killeen-Temple-Fort Hood Metropolitan Area
Land Area: 18.04 sq miles
Zip code: 76522
Population: 38062
Crime Rate: Violent crime – 19.8%; Property crime – 42.4%
Average Temperature June: 91°F
Average Temperature January: 36°F
Universities: Central Texas College, University of Mary Hardin Baylor, Temple College
People: Copperas Cove residents are known as Covites.
What Is Copperas Cove Known For?
Copperas Cove has a rich history and is a thriving city offering an excellent school district, a reasonably low crime rate, and enough recreational activities to entertain tourists and residents.
It is also a very scenic area, with the nickname The City Of Five Hills. Early residents chose the site because these hills provided protection and safety.
Where Is Copperas Cove?
Copperas Cove is in Central Texas, in the woods of the beautiful Five Hills. The city is approximately 210 miles from the Gulf of Mexico and about 110 miles southwest of Dallas. Nearby areas are:
Fort Hood
Killeen
Lampasas
Harker Heights
Nolanville
Kempner
The Layout Of Copperas Cove
Copperas Cove is on Highway 190 and IH-14, nestled between the IH-35 and the US-281. The southeastern part of the city has the best residential areas, while the northeastern section of Copperas Cove's residential areas is more affordable.
Getting About In Copperas Cove
Most people in Copperas Cove have private vehicles that they drive to work. The average one-way trip to work takes 24.9 minutes, a little shorter than the national average of 26.4 minutes. Copperas Cove also has numerous public transportation systems.
| | |
| --- | --- |
| Mode of Transport | Percentage |
| By Car – alone | 81.6% |
| Car Pooling | 10.4% |
| Mass transit, including bus, subway, light rail | 0.5% |
| Cycling | 0% |
| On Foot | 1.9% |
Transport Use in Copperas Cove
Traveling To And From Copperas Cove By Air
The closest airport to Copperas Cove is the Killeen-Fort Hood Regional Airport,  a 14-mile drive from the city. Gray Airfield, a civilian and military airport, is about 4 miles from the city.
What To Do In Copperas Cove
There are plenty of activities to keep young and old entertained in Copperas Cove, regardless of your interests.
Topsey exotic ranch and drive-thru safari
Parks and pools
Caylor space between wine and beer yard
Golf
Other entertainment
Topsey Exotic Ranch And Drive Thru Safari
Here you can take a 3-mile drive through the ranch and see animals from six continents from the comfort of your vehicle. You will see a variety of antelope, camels, zebras, tortoises, ostriches, and more.
Parks And Pools
If you enjoy swimming, hiking, or biking, there are stunning areas to make the most of your hobbies. Copperas cove is known as the Bike/Run capital of Central Texas. There are seven parks within the city, and two of them boast public swimming pools.
Caylor Space Between Wine And Beer Yard
You should not pass through Copperas Cove without stopping by for some wine, beer, and cider tasting. You can also get something light to eat, roast some marshmallows at the fire pit, or participate in the monthly craft slots.
Golf
Copperas Cove has a municipal golf course boasting 18 holes and a fabulous clubhouse. It's only a mile from the city center and covers 6200 yards.
Other Entertainment
If you're more of an indoor person, the Cinergy movie theater, or do some shopping at Burke's Outlet, Clear Creek Exchange, or AAFES Main Exchange.
Places To Eat
Giovanni's Italian Restaurant and Pizzeria
Lil-Tex Restaurant
El Corral Restaurant
Waffle Cone Parlor
Bella Sera Italian Restaurant
Yong's Oriental Market and Korean Grill
Where To Stay
Best Western Inn & Suites
Days Inn by Wyndham Copperas Cove
Cactus Inn Suites
Hill Country Inn Suites
Candlewood Suites
FAQS About Copperas Cove
Is Copperas Cove A Good Place To Live?
Yes, the cost of living is lower than the country's average, and the education quality is excellent. There are plenty of recreational activities for everyone.
Is It Safe To Live In Copperas Cove?
65% of Covites feel safe living in the city, and 59% say the police have a high visibility presence.
References:
Share the post "Copperas Cove (Coryell County)"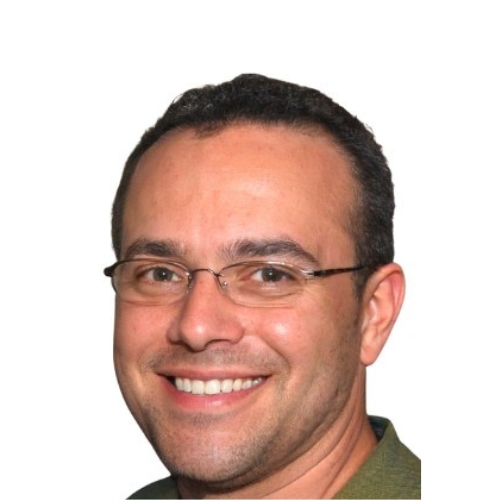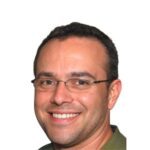 Christian Linden is a seasoned writer and contributor at Texas View, specializing in topics that resonate with the Texan community. With over a decade of experience in journalism, Christian brings a wealth of knowledge in local politics, culture, and lifestyle. He holds a Bachelor's degree in Communications from the University of Texas. When he's not writing, Christian enjoys spending weekends traveling across Texas with his family, exploring everything from bustling cities to serene landscapes.