Read In:
5
minutes
La Grange, Texas, is situated on the Colorado River banks and in the center of the Texas German Belt. This friendly town has many historic sites, museums, lush forests, and other notable attractions. Due to its central location, La Grange, Texas, is often visited for day trips or weekend getaways.
La Grange is a small Texan town in Fayette County and has a population of over 4000 people. La Grange has a bit of everything but is most well known for the iconic chicken ranch. La Grange is also home to historic sites like Monument Hill and Kreische Brewery.
About La Grange Texas
La Grange, Texas, is a short drive from San Antonio, Austin, and Houston. This quaint town is often visited for its historical and cultural activities and natural beauty. La Grange was built in 1826 and is widely known for its Czech and German influences.
La Grange also has some fascinating architecture and unique antique stores and restaurants. So if you're looking for a captivating day trip or a weekend getaway, La Grange has many attractions you won't find in other small Texan towns.
Facts About La Grange Texas
Location: Fayette County, near the Colorado river
County: Fayette County
Land Area: 4.15 sq mi
Zip codes: 78945
Population: 4,391
Crime rate: Crime index 23
Average Temperature June: 33° / 22°
Average Temperature January: 17° / 5°
Best hotels: Hampton Inn La Grange, Best Western la Grange Inn and suites, The Oak Motel,
Best Restaurants: Ere's Italian Restaurant and Pizzeria, Taqueria Rio Verde, Back Proch BBQ and Grill, Murphy's Steakhouse, Sealand Seafood, and Steak.
What's La Grange Texas Known For?
La grange, texas, is most known as the home of the famous chicken ranch where the 1982 hit musical comedy film, "The Best Little Whorehouse in Texas," was filmed. La Grange is also renowned for the rock song by ZZ Top called La Grange. This small town is also known for the following:
German and Czech heritage
Architecture
Historic buildings
Museums
Antique stores
Nature and wildlife
People From La Grange Texas
Gabbie Nolen
Homer Bailey
J.K Dobbins
Bruce Scholtz
Where Is La Grange Texas?
La Grange is near the Colorado river in Fayette County in texas. It is at the intersection of state highway 71 and U.S. Highway 77. This town is conveniently located about an hour's drive away from Austin.
Nearby Locations
Brenham
Lockhart
Taylor
Austin
College Station
El Campo
Cities near La Grange, Texas, less than 20 miles away from this town, include Weimar, Schulenburg, Smithville, and Giddings.
Layout Of La Grange Texas
La Grange, Texas, is located northeast of Fayette County. Route 77 passes through the center of the town, and Texas state highway 71 passes through the northern part of La Grange. This town has extended as far as the bypass on Highway 71.
The schools, doctors, restaurants, and churches are centrally located in town with many accommodation options, RV Camps, and farms falling more towards the outskirts of La Grange.
Areas In La Grange Texas
Wendt
Halsted
West Point
City Center
La Grange has a few areas that are popular with residents. These areas are sought after for their sparse suburban living and homes, complexes, and high-rise apartments. City center areas are well established; some are historic (built between 1940 and 1969) and still used today.
Getting About La Grange Texas
Many small towns and cities do not have public transport infrastructure, and La Grange, Texas, is no different. Luckily most residents do not have a long commute, and the average resident will spend roughly 20 minutes getting to work daily.
On Foot
A few local town attractions, shops, and museums may be easily explored on foot, but the other attractions may require a car or taxi ride to get to them. If you start exploring the city center, you'll come across many historic buildings and other unique places to visit when spending the day in La Grange, Texas.
Public Transport
There aren't many public transport options in La Grange, Texas. There is a CARTS transport program that offers transport to anyone in central Texas with multiple bus stations. There is also a Greyhound bus service, but these routes may not be applicable for daily commutes to nearby locations.
Driving
Driving is the easiest way to get around La Grange, Texas. There are car hire options and taxi cabs, which include Giddings Taxi and Delivery services, ATX Lux rides, Hertz, and Enterprise car hire.
What To Do In La Grange Texas
La Grange boasts several exciting activities for tourists. It's a quick drive from a few major cities, and visitors can enjoy historical sights, lots of thrilling nature-based activities, and explore the cultural heritage of this small town. Some of the other attractions in La Grange include:
Monument Hill State Historic Site
Weikel's Bakery
Kreische Brewery State Historic Site
Texas Quilt Museum
If you're looking for a few more unique attractions in La Grange, Texas, you could view the vintage train cars at the la grange railroad museum or visit a dairy farm called the Jersey Barnyard. If you love wine, stop by Romsemary's Vineyard, a small texas winery open for daily tastings, to taste some of the local La Grange wines.
Monument Hill State Historic Site
The monument hill state historic site was built in honor of those that passed in the Miers Expedition and the Dawson massacre. This monument is a beautiful sight for all those that visit it, and visitors can go on a guided tour of the memorial and Kreische brewery.
Weikel's Bakery
Weikel's bakery is an award-winning bakery that specializes in authentic Czech foods and baked goods. Weikel's signature Kolaches (pastry dough filled with meat, fruit, or cheese) is popular amongst locals and tourists, and many travel to La Grange to try the kolaches.
Kreische Brewery State Historic Site
Located across from the Monument Hill Historic site is Kreische Brewery. This historic site contains a three-story, 19th-century home and brewery built by Heinrich Ludwig Kreische. Visitors can visit the remains of the brewery and learn more about the history of Kreische brewery when visiting La grange.
Texas Quilt Museum
The Texas quilt museum contains one of the best quilt collections in the world and is a must-see if you love quilting. This museum introduces new exhibits yearly; there's always something unique to see when you visit the quilting museum. Many new exhibits feature award-winning quilts and timeless pieces for you to admire.
Where To Eat
Murphey's Steakhouse
Bistro 108
Reba's
Sealand Seafood and steak
The Back Porch BBQ
Where To Stay
Best Western la Grange Inn and Suites
Hampton Inn
The Oak Motel
Brendan manor
FAQs About La Grange Texas
La Grange, Texas, is a charming little town to visit, and whether you're just passing by or planning to sightsee in la grange, there are many things this town has to offer. But if you want to relocate to la grange, you may be wondering if it's an excellent place to live and if it is safe.
Is La Grange Texas A Good Place To Live?
La grange, Texas, has a lot of southern hospitality and is a reasonably safe place to live. There are many schools, and most residents enjoy the perks that come with living in a small town. This being said, there aren't too many economic opportunities in La Grange, and those looking to move to a place that offers employment opportunities may not be happy in La Grange.
Is La Grange Texas Safe?
La Grange, Texas, is safer than 23% of U.S. cities, and the chances of becoming a victim of a violent crime are 1 in 233. The overall crime rating is a B – and the north part of the city is considered the safest.
Is La Grange Texas Worth Visiting?
La Grange, Texas, is worth visiting to explore the rich history, the Czech and German influences, and the quaint shops in this town. For those who love history, the historical sites are a must-visit, and it's an excellent town to explore when going on a one-day sightseeing trip.
References:
Best places to stay Le Grange, Texas: tripadvisor.com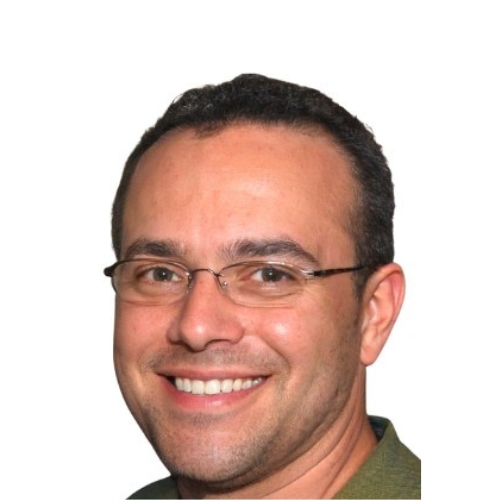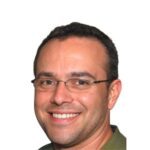 Christian Linden is a seasoned writer and contributor at Texas View, specializing in topics that resonate with the Texan community. With over a decade of experience in journalism, Christian brings a wealth of knowledge in local politics, culture, and lifestyle. He holds a Bachelor's degree in Communications from the University of Texas. When he's not writing, Christian enjoys spending weekends traveling across Texas with his family, exploring everything from bustling cities to serene landscapes.