Read In:
4
minutes
Magnolia, Texas, is a friendly small town with a significant focus on family values. Community is everything, which attracts many people who want to raise a family and live here. Magnolia is safe, an excellent retirement place, and offers residents the best small-town homes, country living, and ample leisure and recreational activities.
Magnolia, Texas, is in Montgomery County and gets its name from the magnolia trees that grow in the town. Magnolia has a population of just over 2000 people, and the cost of living is 8.3% less than the U.S. average. Magnolia, Texas, is a captivating destination filled with natural beauty.
About Magnolia Texas
Magnolia, Texas, is the perfect little town to escape to. Its enchanting natural landscapes, friendly locals, and rich history offer tourists a fun-filled getaway and the chance to experience magnolia's hospitality and charm.
If you're visiting Magnolia, you'll be spoilt by the number of activities on offer. Cyclists, nature enthusiasts, and those who love history can explore this beautiful town and its many activities.
Facts About Magnolia Texas
Location: Huston, Woodlands/Sugarland area
County: Montgomery County
Land Area: 2.88 sq mi
Zipcodes: 77353, 77355
Population: 2,359
Crime rate: crime index 34
Average Temperature June: 18° / 7°
Average Temperature January: 27° / 16°
Universities: Lone Star College
Best hotels: La Quinta Inn and Suites by Wyndham, Executive Inn and Suites, Magnolia Inn and Suites
Best Restaurants: Tressie's, Pengus's Place, Rancho Grande Bar and Grill, Magnolia Diner, Ron's Hamburgers and Chili
What's Magnolia Texas Known For?
Magnolia is known for its outdoor activities and annual renaissance festival from October to November. It's also known for:
History
Bbq cook-offs
Small town charm
Friendly locals
Cycling routes
People From Magnolia Texas
Mark Andes
Nick Mitchell
Amanda Scarborough
Jordan Groshans
Where Is Magnolia Texas?
Magnolia is in the Houston, Woodlands/Sugar Land area. This city is a southwestern city in Montgomery County and can be found at the junction of FM 1774 and FM 1488. Magnolia is conveniently situated 20 miles from two of Houston's major highways.
Nearby Locations
Tomball
The Woodlands
Conroe
Spring
Aldine
There are a few cities located close to Magnolia. Cities less than 20 miles from Magnolia include Pinehurst, Tomball, Waller, The Woodlands, Prairie View, Cypress, Conroe, and Panorama Village.
Layout Of Magnolia Texas
Magnolia is a central town with surrounding suburban areas. The town has shops, cafes, churches, and the post office, among other small businesses. The schools are also centrally located. The surrounding areas have a country living feel with a golf club, stables, resorts, and event venues.
Areas In Magnolia Texas
Northgrove
Grand Lake Estate
Woodtrace
Glen Oaks
The Reserve At Spring Lakes
There are many popular areas in Magnolia, but the most popular are May Valley, Woodlands Lakes, Lakes Of Magnolia, Stagecoach, Cimarron Creek, and Clear Creek Forest.
Getting About Magnolia Texas
Since Magnolia is a small town, there aren't many public transport options for locals. Most of the stores are within walking distance if you're in the town, and to get to a bigger retailer, residents need to drive to the next town.
On Foot
The town of Magnolia is easy to explore on foot if you're just exploring the city, but other attractions may be located a bit further out. If you require more dining options or want to explore a few more attractions, there are a couple of other small towns nearby which are just a short drive away.
Public Transport
Magnolia does not have a proper public transport infrastructure, so getting around for locals and tourists can be challenging. The best way to get around the town is by taxi, private car hire, or your own transportation.
Driving
Magnolia has a few car rental options, which include companies like Avis, Hertz, Enterprise, and Budget car hire. There are also taxi cab services that you could utilize when visiting Magnolia. Some of these are the Tomball Cab and Franklin Transportation.
What To Do In Magnolia Texas
Magnolia has a few activities for tourists and locals. But the reason most people visit magnolia is for the Renaissance festival. Other activities visitors can explore include:
Lone Pint Brewery
Farmers Market
Magnolia Stroll
Pinbrook Farms
Lone Pint Brewery
Lone pint brewery is a highlight for anyone visiting Magnolia. This local brewery has a beer garden, offers tours of the brewery, live music, and events, and occasionally releases anniversary beers and unique ales.
Farmers Market
The Magnolia farmers and the artisanal market has been around since 2009 and has market days every month on the 1st, 3rd, and 5th Sundays. The farmers market offers an abundance of fresh fruits and vegetables, grass-fed meat, fresh bread, jewelry, and other craft and handmade items.
Magnolia Stroll
The magnolia stroll is a beautiful walkway that runs from the magnolia sixth-grade campus to Sullivan Park. This walkway is shaded and perfect for a short walk or jog while admiring the scenic town of magnolia.
Pinbrook Farms
Pinbrook farms is a horse farm that focuses on horse riding and offers summer camps filled with activities for kids. You can spend the day at Pinbrook farms learning to ride a horse and partake in other activities like archery and arts and craft classes.
Where To Eat
Tressie's
Magnolia diner
Pengus's place
Rancho Grande bar and grill
Kitty's Café
Where To Stay
Magnolia Inn and Suites
La Quinta Inn and Suites
Executive inn and suites
FAQs About Magnolia Texas
Magnolia, Texas, has good restaurants, small shops, and lots to do for nature lovers. But is Magnolia, Texas, an excellent place to live, and is it worth visiting?
Is Magnolia Texas A Good Place To Live?
Most residents in Magnolia feel it is an excellent place to live. This small town may not have big retailers, but it offers residents a small-town feel, countryside living, and a tight-knit community that is very neighborly. Magnolia is most suitable for families and those looking for a quieter pace outside the city.
Is Magnolia Texas Safe?
Magnolia is reported to be relatively safe. It has a crime rating of a B – which is better than a few other small towns. In Magnolia, crime rates are 24% lower than the national average, and violent crimes are 6% less than the national average.
Is Magnolia Texas Worth Visiting?
Magnolia is worth visiting if you love being outdoors and if you're a cyclist. It offers a few excellent cycling routes and is a must-visit from October to November to attend the renaissance festival.
References: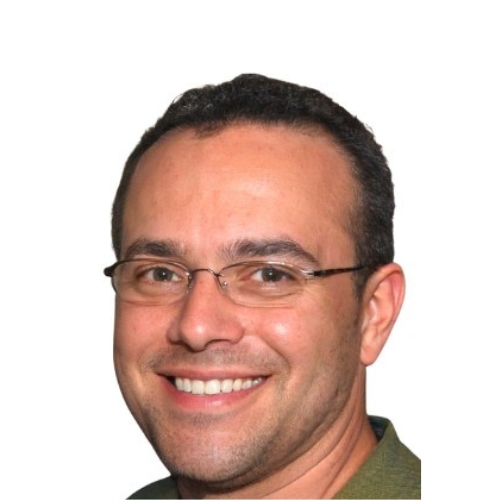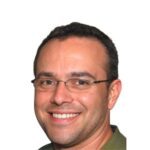 Christian Linden is a seasoned writer and contributor at Texas View, specializing in topics that resonate with the Texan community. With over a decade of experience in journalism, Christian brings a wealth of knowledge in local politics, culture, and lifestyle. He holds a Bachelor's degree in Communications from the University of Texas. When he's not writing, Christian enjoys spending weekends traveling across Texas with his family, exploring everything from bustling cities to serene landscapes.