With a quickly-growing community and several planned developments, Garland, Texas, has become an exciting place to move to. The general safety, good schools, and excellent home value have become increasingly popular with people looking to raise families.
Garland has a lot to offer for people who love the outdoors but want all the amenities of a big city.
Garland, Texas, is a rapidly developing manufacturing city with easy links to Dallas and Fort Worth. Garland has become a popular city for families thanks to high employment, reasonable housing, good schools, and modern conveniences. Green spaces like Lake Ray Hubbard add to its charm.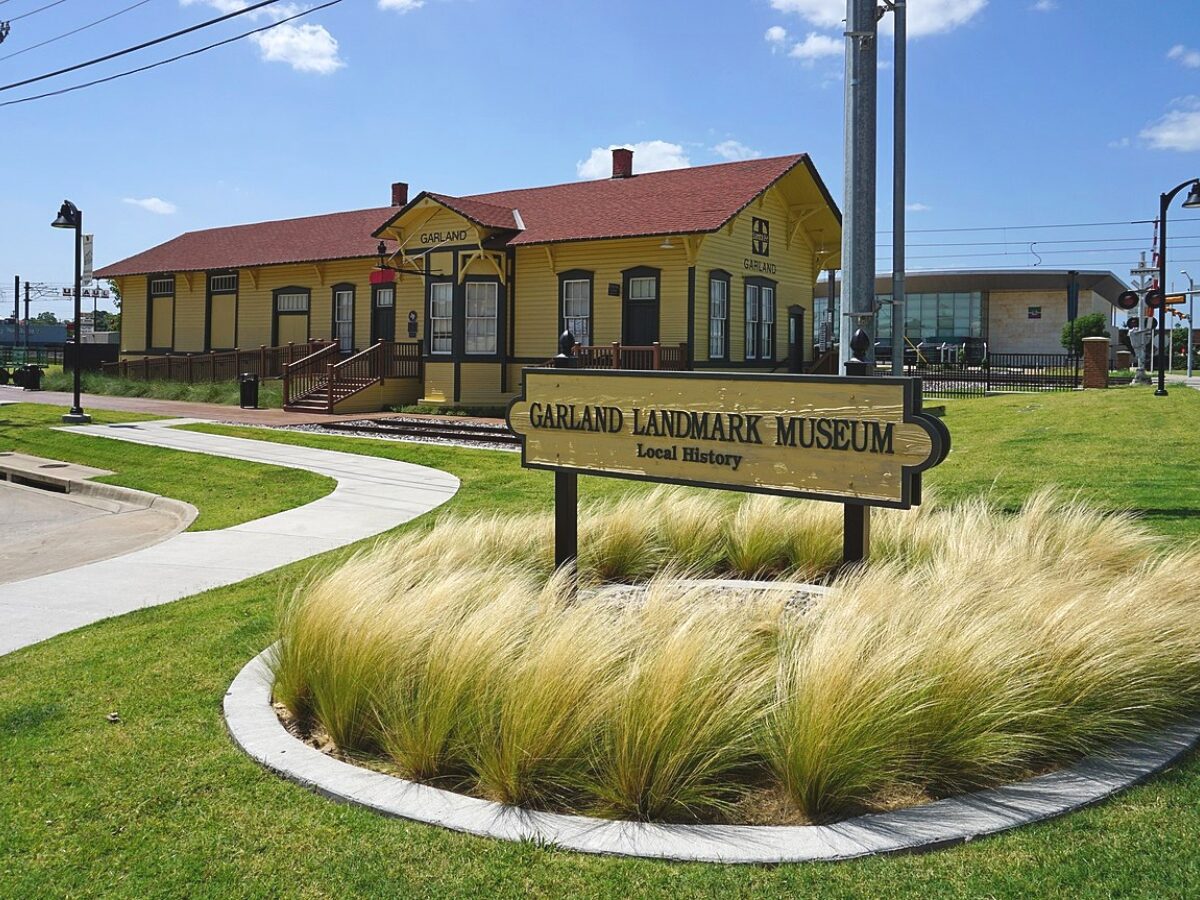 About Garland Texas
Garland is the third largest city in Texas and northeast of Dallas. It's part of the Dallas-Fort Worth metroplex, and it's easy to access downtown Dallas via the metro link. Garland was once two towns, Embree and Duck Creek, and was created when the post office was built between the two towns to settle a dispute over which town should have the post office.
The two towns joined, and in 1891, the town of Garland was formed. While the town's population grew exponentially from 1960, it was only in the 2000s that it began to build significant new developments, such as the Hawaiian Falls Waterpark and the Firewheel Town Center.
Facts About Garland Texas
Location: The north-east of Dallas
County: Dallas County
Towns: nearby towns include Dallas, Rowlett, Sachse, and Richardson
Land Area: 57.25 square miles
Zipcodes: 75040-75049
Population: population estimate as of 2019 is 239,928
Crime rate: all crimes is 27.70 per 1,000 residents
Average Temperature June: 81 F
Average Temperature January: 46 F
Universities: Dallas College, Richland College, Amberton University
Airports: the Garland/DFW Heloplex, a city-owned public heliport
Best hotels: La Quinta Inn & Suites, Tru by Hilton, Holiday Inn Dallas Garland
Best Restaurants: Babe's Chicken Dinner House, Main Street Deli, Siciliano's
What's Garland Texas Known For?
With more than 300 manufacturers operating from Garland, this city is known as one of the largest manufacturing cities in all of Texas. Garland has a rich cultural history, outdoor entertainment, and many interesting shops in a city where the old America meets the new.
Cowboy Hats – Garland is the cowboy hat capital of Texas, with top manufacturers such as Stetson/Resistol and Dorfman Milano.
Lake Ray Hubbard – a 21,000-acre lake where fishing enthusiasts can catch catfish, bass, and crappie.
Spring Creek Forest Preserve – a nature preserve in Garland with rare and unique plants and old-growth bottomland forests. It is home to many birds, reptiles, and mammals.
KRLD radio antenna towers – a unique fixture of the Dallas skyline, the two antennas have been operating since they were built, and KRLD began broadcasting in 1926.
Walker, Texas Ranger – the original series featuring Chuck Norris was filmed in Garland.
People From Garland Texas
Crystal Bernard – an actress who starred in TV sitcoms Happy Days and Wings.
Amber Dotson – a country music artist.
Tyrese Maxey – a Philadelphia 76ers NBA basketball player.
Ember Moon – a WWE Wrestler and Ring of Honor women's world champion.
LeAnn Rimes – a singer, songwriter, and actress who had her first solo hit at age 13.
Where Is Garland Texas?
Garland is located in the northeast of Texas, in Dallas County. The city is 15 miles northeast of Dallas and forms part of the Dallas-Fort Worth Metropolitan Area.
Some people consider Garland a suburb of Dallas, though it is a city in its own right.
Nearby Locations
Dallas
Lake Ray Hubbard
Fort Worth
Bounded on the eastern side by Lake Ray Hubbard and in the south by Dallas, Garland is located mainly within Dallas County. However, some small areas are extended into Collin and Rockwall Counties.
The original towns of Embree and Duck Creek are now historic suburbs. It's easy to reach downtown Dallas via the city Metrolink, making it useful for commuters.
Layout Of Garland Texas
The central town and historical areas are located in Garland's southern and central areas. At the same time, the Spring Creek Forest preserve sits at the northern end of the town, while to the east, the marina and Lake Ray Hubbard form the border.
The recently developed Hawaiian Falls Garland sits north, near the Walmart Supercenter, the preserve, and the Firewheel golf park.
Areas In Garland Texas
Duck Creek
Centerville
Embree
Firewheel
Rose Hill
Garland is well known for having areas with affordable housing, allowing people with large families to buy houses. Due to the many opportunities for employment and growth, it has become popular with Millenials. Some of the best suburbs to buy a house in are Club Hill, Crystal, and Montclair.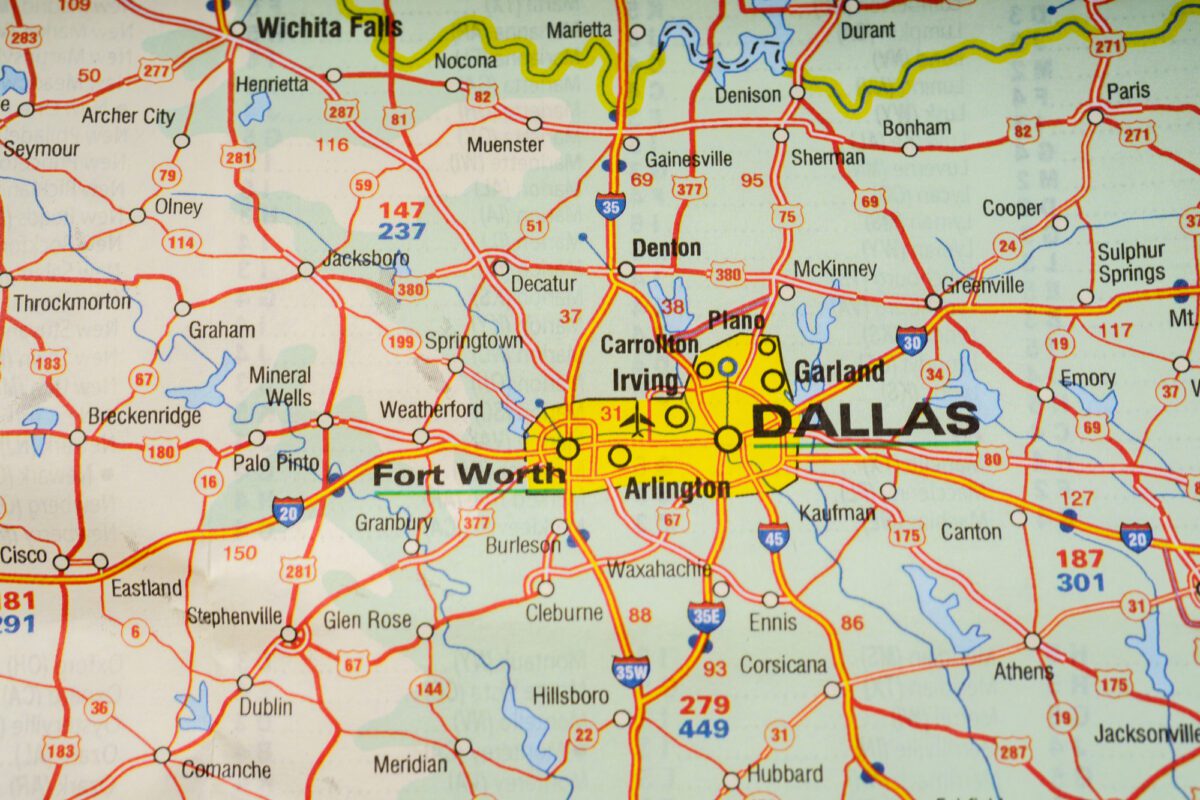 Getting About Garland Texas
Thanks to Garland being a manufacturing hub and situated so close to Dallas, it is very well-connected in terms of transport. It has train routes, bus routes, and easy connections to two major airports nearby. The estimated average commute time by car is just under 30 minutes.
On Foot
While the historical and shopping areas can be traversed by foot, most people get around by car, bike, or bus. There are several excellent walking trails throughout the city's green belts.
Short, easy loops such as the Rowlett Creek Short Loop caters to beginner hikers, while there are also plenty of family-friendly paved loops such as the Duck Creek Green belt Trail.
Public Transport
Accessing Garland via the air means arriving at the DFW airport in Dallas, taking the train to the DART system, and from there, the Blue Line into Garland. While Garland has a heavy and light rail for industry, the DART Blue Line also connects Downtown Garland to nearby cities.
The extensive bus service connects the train stations and the surrounding metroplex.
Driving
Garland is well provided by a network of roads and highways, though many residents carpool or use public transportation. Some significant highways linking Garland are Interstate 30, which runs through the southern side of Garland, and Interstate 635, which loops about the city and creates a border between Dallas and Garland.
What To Do In Garland Texas
With many outdoor activities related to Lake Ray Hubbard, you'll not be surprised that fishing is prevalent in Garland. However, garland also has microbreweries, state-of-the-art entertainment, a water park, theatres, and art centers with a diverse art scene.
Go Fishing at Lake Ray Hubbard
Take a hike through Spring Creek Forest
Sample local beer at Lakewood Brewing Company
Splash about at Hawaiian Falls Water Park
Catch a Show at Plaza Theatre
Many shops sell surprising items, from Stetson cowboy hats to vintage guitars. With an excellent array of local restaurants featuring diverse menus, you'll find great places to eat and drink.
The Granville Art Center showcases ballet, orchestra, and folk dances, while local festivals occur annually.
Fishing at Lake Ray Hubbard
A large lake with local fish shops supplying bait, lines, and rods, this is an excellent place to find a quiet spot for fishing. There are public grills in the lakeside parks and playgrounds for the kids.
Hiking Spring Creek Forest
With trails for easy walking and biking, why not take in the sound of bird calls and the fresh air in the Spring Creek Forest Preserve? This large natural area is split into three sections with picnic tables, public grills, old woods, and a pond with a fishing pier; it's a great day out for the family.
Lakewood Brewing Company
What began in a garage is now one of the faster-growing breweries in Lakewood, close to Garland. This brewery taproom and garden is open seven days a week and has tours on the weekend, and their beers are excellent.
Hawaiian Falls
Hawaiian Falls is the attraction if the day is hot and you want to take the family somewhere fun. It's friendly and affordable, and the water park features slides, wave pools, and a Lazy River. You can buy food from the concession stands or bring your cooler.
Plaza Theatre
The Plaza is a beautifully restored old theatre in Downtown Garland. It is a small venue that hosts everything from kids' theatre and music shows to plays and concerts. It can also be hired to host business meetings and receptions.
Where To Eat
Babe's Chicken Dinner House – provides Southern-style meals such as fried chicken and fried fish, with sides like biscuits and gravy.
Main Street Deli – American and Mediterranean cuisine with a vast menu, excellent food, and friendly service.
Siciliano's – Italian food at reasonable prices.
Matt's Rancho Martinez – Mexican and Southwestern cuisine with a Happy Hour Monday.
Desperados Mexican Roadhouse – A Family-owned roadhouse that offers Mexican and Southwestern food, with excellent tacos.
Where To Stay
La Quinta Inn & Suites – Family-friendly hotel with many amenities
Tru by Hilton – hotel with a pool, and complimentary breakfast, has activities for children.
Holiday Inn Dallas Garland – Conveniently situated near Dallas, perfect for business.
Motel 6 Garland – a pet-friendly budget motel with a seasonal outdoor pool.
Super 8 by Windham Garland – Located close to Interstate 30, with modern rooms and amenities.
Garland Texas FAQs
Is Garland Texas A Great Place To Live?
Garland is an excellent place to live, significantly if you are raising a family. Its proximity to Dallas makes it great for commuting. At the same time, the town has much to offer in entertainment, community, shopping, employment, and outdoor activities. The median home value is $172,600, making it much more affordable than in other cities.
Is Garland Texas Safe?
Violent crime in Garland is less of an issue than property crime, but overall, it is a safe city in which to live. Garland has a lower violent crime rate than the Texas average, a crime index of 17, and a crime rate of 27.7 per 1,000 residents.
References: