Read In:
6
minutes
Texas is a fast-growing state with a net influx of people moving into its various cities. The cost of living in many parts of the Lone Star state is most affordable, and there are plenty of opportunities for work.
Converse is a small city that's been getting its fair share of this economic boom. The population over there has increased steadily since the 90s. Recently, it started attracting more businesses and serious people looking for career advancement.   
About Converse Texas
Location matters in real estate and the prosperity of cities. In that regard, Converse seems to have won the geography lottery. It's situated right beside Downtown San Antonio, northeast of its center. And it's pretty much the natural extension of these urban and suburban areas.  
The area of Converse until 2017 was almost 9 square miles, but the growing population and development needs called for significant expansion. That was granted, and an additional 12 square miles are gradually annexed to Converse, with scheduled completion in 2023.
Facts About Converse Texas
Location: 15 miles off San Antonio, Texas, part of its Metro area.
County: Bexar County
Land Area: 8.55 square miles
Zip codes: 78109, 78239, 78244, 78148, 78233
Population: 27,466 (2021 estimate is around 29,960)
Crime rate: 36.7
Average Temperature June: 82.1°F
Average Temperature January: 50.0°F
Universities: Trinity University in San Antonio
Airports: San Antonio International Airport
Best hotels: San Antonio Marriott Northwest
Best Restaurants: Bayseas Restaurant
What's Converse Texas known for?
Converse has the same cultural, economic, and climatic characteristics as San Antonio, and pretty much the younger parts of Texas. It's a community that's open to new ideas, welcoming to different ethnicities, and has a clear potential for success. The area has some historic and cultural landmarks that became reputable over the years.
Gruene historic district
San Antonio Springs Blue Hole
Main Plaza
Mission San Jose Catholic Church
Fort Sam Houston Quadrangle
People From Converse Texas
Jared Padalecki – The heartthrob from Gilmore Girls, and hero from Supernatural was born in the Alamo City, and currently living with his family in Austin.
Bruce McGill – The seasoned actor was born and raised in San Antonio. Some of his best roles were in TV shows like McGayver, Animal House, Star Trek: Voyager, and Quantum Leap.
Emilio Rivera – The Sons of Anarchy star was also born in San Antonio, and only moved to LA when he started working in the movie business.
Joan Crawford – The Hollywood icon was originally from San Antonio, but she moved later on to Oklahoma to pursue a career in the arts.
Shaquille O'Neal – The basketball legend spent his teenage years near Converse, where he went to Robert G. Cole High School in Fort Sam Houston.
Where is Converse Texas?
Converse is one of the cities of Bexar County, northeast of downtown San Antonio.
Nearby Locations
Nearby cities include:
San Antonio
Marion, Castle Hills
La Vernia
Shavano Park
Being adjacent to all the San Antonio landmarks, facilities, and services is one of the reasons why Converse became an attractive city to many people. While it's a small space with limited resources, it has full access to everything in San Antonio.
Layout of Converse Texas
Converse is roughly a rectangular town, with The Converse North Park at its heart, and five main districts surrounding it.
You can cross this town from east to west by going through its biggest road, which is Gibbs Sprawl Rd. This is pretty much the main street, and many prime properties are located around it.
Areas in Converse Texas
Windcrest
Park Village
Woodlake
Kirby
Live Oak
Each area in Converse has a well-defined style and an almost self-sufficient attitude. Each one of the places above has an approximate population of approximately 5000 people. Moving from part of town to the next is pretty easy, and there are various means of transportation for commuters.
Getting About Converse Texas
This is a small metropolitan town with various residential and commercial areas distributed around. Thus, getting about Converse is rather easy, and people often have several options for their daily commutes.
On Foot
Various neighborhoods in Converse are pedestrian-friendly, and they have plenty of local shops and restaurants. For many people, this makes the roads safe and the walk more amusing.
Traveling on foot is often necessary after using public transportation. Most people find that they have to walk one or two blocks to or from a bus stop.
Public Transport
There are buses that would transport you all around Converse. With the usual downside of starting early morning and stopping before midnight.
For all the bikers, there are racks around town that facilitate running all kinds of errands. Additionally, commuters can use the trains in San Antonio for longer travel.
Driving
Driving is a great option anywhere in Texas, and Converse is no exception to that rule. If you have a car, you will enjoy easy commutes from one side of town to the other in less than 30 minutes.
The traffic isn't as unnerving as that of the big cities, and you can always find good parking spots.
What to Do in Converse Texas
Even though Converse is a small place, it's pretty close to tons of fun and cultural places.
Go to a museum, art gallery, or other landmarks
Visit the Zoo, the DoSeum, or the Alamo
Join laser games, bowling, and other fun stuff
There are plenty of places to see whether you're alone on a short business trip, you're a couple planning a romantic holiday, or you're a big family on vacation. There's something for each person, and memories waiting to be made.
Magic Lantern Castle Museum
This is a gallery that shows the earliest form of projectors and motion pictures. In the early 1600s, Athanasius Kircher showed colored images produced by the tainted glass and projected on "make-do" screens. This art form was breathtaking then, and even now, it's still magical.
The Alamo
This historic site witnessed the Battle of the Alamo in 1836. A Roman Catholic mission and fortress compound still stand in full glory. In 2015, UNESCO listed The Alamo, together with the four missions of the San Antonio National Historical Park as World Heritage sites.
San Antonio Zoo
What started in the 1800s with a few monkeys, a pair of lions, an elk, a dear, and a bear, has evolved over the years to become one of the world's most fascinating animal exhibitions. One of the best exhibits is the Hixon Bird House. It's a simulated tropical rainforest, with the birds flying freely around.
River Walk Boat Cruises
One of the best ways to experience the San Antonio metro area is through a boat ride. The waterways pass by lots of the cultural, historic, and hip areas of the city.
Brackenridge Park
The Japanese gardens of Brackenridge Park are incomparable in their beauty, originality, and serenity. There are lots of activities for couples or families in that enchanted place. The tea house is exceptional, and so are all the nice spots for picnics and outdoor games.
Where to Eat
Bayseas Restaurant
Jacked Potato
Elders Family Restaurant
Papa Dante's Restaurant
El Sabrosito Mexican Restaurant
Where to Stay
San Antonio Marriott Northwest
Hyatt Regency San Antonio Riverwalk
La Quinta Inn
La Hacienda Inn
HomeTowne Studios by Red Roof San Antonio
Converse Texas FAQs
Is Converse Texas a good place to live?
The population of Converse has been increasing at a rapid rate since the late 90s. Along with that, the number of new businesses and services have also seen healthy spikes in recent years.
All the major services are already available in the nearby towns and cities, especially San Antonio. Converse has the advantage of having a lower cost of living and more opportunities for work.
If you add to that the prospect of doubling the land area of Converse, this all spells out prosperity. I'd say that this is a good place to live.
Is Converse Texas safe?
The crime rate in Converse Texas is around 36.7, which is higher than the US average of 22.7. It's worth noting that assault and property theft top the list of criminal activity in the city.
However, the high rate is mostly of the petty type and doesn't translate to violent crime. This means that Converse is, overall, a safe town.    
Is Converse Texas worth visiting?
Converse Texas is a nice destination for short visits. It has calm friendly surroundings, nice hotels, and good food, in addition to a multitude of cultural and commercial spots.
References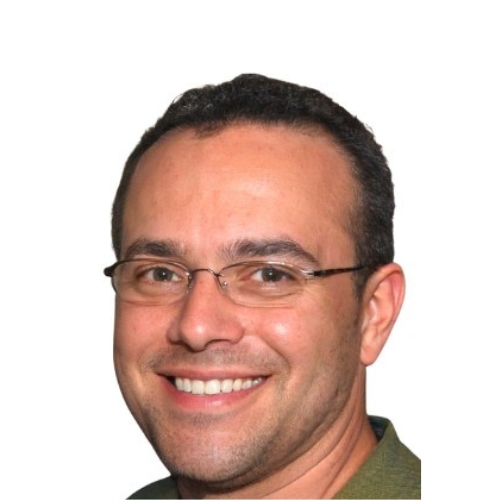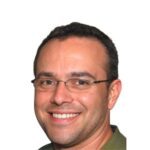 Christian Linden is a seasoned writer and contributor at Texas View, specializing in topics that resonate with the Texan community. With over a decade of experience in journalism, Christian brings a wealth of knowledge in local politics, culture, and lifestyle. He holds a Bachelor's degree in Communications from the University of Texas. When he's not writing, Christian enjoys spending weekends traveling across Texas with his family, exploring everything from bustling cities to serene landscapes.