Read In:
5
minutes
Share the post "Fort Hood Texas (Large Army Base + More)"
If you're planning a trip to Fort Hood Texas, then you've come to the right place. In this guide, we'll dive into everything you need to know about the city. We'll also cover all the major attractions and what makes the area unique.
Fort Hood is an army base, located near Killeen City. It's one of the largest military camps in the country, spanning an area of over 332 square miles. The city also has many attractions and activities to offer to civilians and visitors.
About Fort Hood Texas
Fort Hood is one of the United States' largest army bases. The location is also one of few facilities in the world that can station two armored divisions. It covers about 214, 968 acres of the Lone Star State.
During World War II, the US developed tank destroyers. These are anti-tank guns that could penetrate through the armored vehicle's defenses.
As you can imagine, a weapon like that is quite massive. So, to test it out, they need a wide-open space, with few civilians around.
The only area with enough land to spare was Texas. So, the army headed to Killeen and founded Fort Hood. Since then, the military camp has become one of the globe's leading fortified bases.
Facts About Fort Hood Texas
Location: Halfway between Austin and Waco, near Killeen, Texas
County: Bell and Coryell counties
Land area: 332.05 sq. mi.
Zip codes: 76543, 76544, 76549
Population: As per the 2020 census, around 23,302
Crime rate: Low crime rate of 27 crimes per 1,000 residents
Average temperature in June: 91.4℉
Average temperature in January: 60.8℉
Universities: Texas A&M University, Tarleton State University, University of Maryland
Airports: Killeen-Fort Hood Regional Airport
Best hotels: Holiday Inn, Courtyard by Marriott, Candlewood Suites Building, Best Western Plus
Best restaurants: Cafe Baklava, Selim's Doner Kebap House, Taco Patron
What's Fort Hood Texas Known For?
Most people know Fort Hood because of its connection to the military. The location is the premier base for army training and deployment of heavy forces.
Due to its size and capabilities, Fort Hood is one of the most advanced army bases in the world. On top of that, it's the only United States base that can train two armored divisions simultaneously.
People From Fort Hood Texas
Since the location is an army base, most of the people there were either soldiers or army brats. Still, many of the residents were able to make their mark on history. Let's take a look at some celebrities from the area.
Oveta Culp Hobby: Former United States Secretary of Health, Education, and Welfare
Robert Griffin III: American football quarterback
General Robert Shoemaker: Former commander of the United States Army Forces Command
Jackie Robinson: American baseball player
As an honorable mention, Elvis Presley spent a while at Fort Hood. After the "King of Rock and Roll" became a global sensation, he joined the army. He stayed at the military base for his training before deployment to Germany.
Where Is Fort Hood Texas
Fort Hood lies just on the edge of Killeen. The main business area of the base is in Bell County, while the training portion is in Coryell County. To the east, the closest city is Temple, and to the west, it's Copperas Cove. The full coordinates of the location are 31°08'23''N 97°45'57''W.
Nearby Locations
There are a few cities and towns right outside Fort Hood. Some of these locations include:
Killeen, TX
Belton, TX
Harker Heights, TX
Rogers, TX
Nolanville, TX
Morgans Point Resort, TX
Moody, TX
Little River Academy, TX
Salado, TX
Troy, TX
Layout of Fort Hood Texas
Fort Hood has a total area of about 332.05 square miles. In addition, the city consists of three main sections:
The cantonment
West Fort Hood
North Fort Hood
Cantonment has its own airfield and most people consider it the main post of operations. Moving on, North Fort Hood is another section of the base that's dedicated to training. As for the West portion, it contains some services for civilians.
Areas in Fort Hood Texas
Let's take a look at some of the best areas inside Fort Hood.
McNair Village
Montague Village
Chaffee Village
Getting About Fort Hood Texas
Moving around Fort Hood can be a little tricky. With the heightened security of the military base, it can be a challenge to get from one location to another. Although, there are still a few options to travel inside Fort Hood.
The average commute in the city takes about 10 minutes. This is less than a quarter of the national average, which is 55 minutes.
| | | |
| --- | --- | --- |
| Mode of Transportation | Pros | Cons |
| On Foot | Many locations are close enough for a short walk | Weather may be too hot during the summers |
| Public Transportation | Widely available throughout the base | Requires special identification |
| Driving | Private and comfortable | Requires special permits |
Getting About Fort Wood
On Foot
Walking around a military base isn't always a good idea. For starters, many areas are off-limits to ensure the security of the camp. On top of that, during the summer, the weather is incredibly hot, and the sun is scorching.
Public Transport
Fort Hood has a few shuttle services that travel all over the base. This makes it easier for civilians and visitors to make their way around the city. The only drawback is that you need to present special identification before you hop on the bus.
Driving
Driving is a luxury in Fort Hood. Only certified personnel can have a private vehicle on base. Not only does this help with security, but it'll also keep the traffic down inside the city.
What to Do in Fort Hood Texas
Even though Fort Hood is a military base, there's still plenty to do there. Here are a few activities you can enjoy in the city:
Taking a stroll through a recreational area
Exploring the museums
Visiting the water park
Stop by the 1st Cavalry Division Museum
One of the most exciting locations in Fort Hood is the 1st Cavalry Division Museum. It focuses on preserving and exhibiting artifacts from 1855 to 1921. This can give you a little insight into how soldiers used to fight and win wars.
Take a Trip to Summer Fun Waterpark
If you're traveling with children, there's no better place to be than Summer Fun Waterpark. It offers slides, splash pads, and other activities for kids and adults. This makes it the ideal location to cool off after spending a long day in the sun.
Where to Eat in Fort Hood Texas
There are a few restaurants, and cafes in Fort Hood that cater to citizens and visitors. Some of these locations include:
Shilo Restaurant
Bubba's 33
Brick and Forge Taproom
Ma's Place
Little Italy Italian Family Restaurant
Henderson's Family Restaurant
Where to Stay in Fort Hood Texas
Let's dive into some of the best accommodations options in Fort Hood.
Staybridge Suites
Candlewood Suites
Holiday Inn Express
Best Western Plus
Courtyard by Marriott
Knights Inn
Fort Hood Texas FAQs
Is Fort Hood a Safe Place to Live?
Fort Hood is one of the safest locations in the Lone Star State. With a crime rate average of 27 offenses per 1,000 residents, the city is a great place to be.
Can Civilians Visit Fort Hood?
Yes, Fort Hood does allow a select few civilians onto the base each year. However, to qualify, you need special clearance and permits to make it through the gates.
Is Fort Hood a Good Place For Stationing?
Fort Hood is one of the best military stations in the country. Soldiers there can expect high standards of living. These include services like healthcare and recreational activities.
References:
Share the post "Fort Hood Texas (Large Army Base + More)"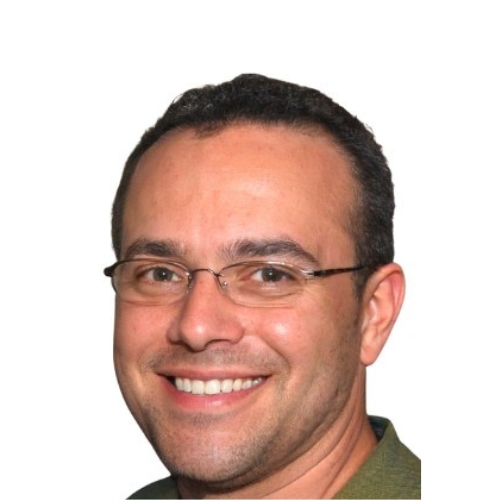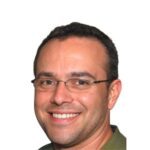 Christian Linden is a seasoned writer and contributor at Texas View, specializing in topics that resonate with the Texan community. With over a decade of experience in journalism, Christian brings a wealth of knowledge in local politics, culture, and lifestyle. He holds a Bachelor's degree in Communications from the University of Texas. When he's not writing, Christian enjoys spending weekends traveling across Texas with his family, exploring everything from bustling cities to serene landscapes.