Read In:
6
minutes
They say good things come in small packages, and the city of Rockwall, Texas, is no exception. Despite being the smallest county in the state, it's chock-full of fun activities, unique sceneries, and fulfilling gastronomic experiences.
If you're planning to visit Rockwall, Texas, on your next trip, you've come to the right place. This article discusses everything you need to know about the so-called "Free Live Music Capital of North Texas," including the best places to eat, stay, and visit, safety information, and location!
About Rockwall, Texas
The city of Rockwall, Texas, is a thriving community with a population of just over 45,000 citizens. It was discovered by early pioneer T. U. Wade in the 1800s, who named it after the natural rock formations he stumbled upon during one of his well excavations.
Rockwall was established on April 17, 1854, when it was still part of Kaufman County. It seceded from Kaufman County and formed its county in 1873, where it became a predominately-agricultural area.
Despite only being 147 square miles long, Rockwall is one of the most desirable residential counties in the Dallas Metropolitan area. Its comfortable small-town feel, live music, and top-tier dining experiences are valued.
Facts About Rockwall, Texas
Location: 697 Interstate Highway 30, Rockwall, TX 75087
County: Rockwall
Towns: Rockwall, Fate, Mobile City, McLendon-Chisholm, Royse City
Land area: 31.6 square miles (22.3 square miles of land and 0.4 square miles of water)
Zip codes: 75032, 75087, 75189
Population: 45,168 (2020)
Crime rate per 1,0000 residents: 18.29 (1.25 violent crimes, 17.04 property crimes)
Average temperature June: 88°F to 93°F
Average temperature January: 56°F to 58°F
Universities: Collin College Rockwall Center, Rudy's Aviation Service of Rockwall, East Texas Dental Assisting School
Airports: Ralph M. Hall Rockwall Municipal Airport, Klutts Field Airport, Presbyterian Hospital of Rockwall Heliport (Private), Lake Pointe Medical Center Heliport (Private)
Best hotels: Springhill Suites, Hilton Dallas Rockwall Lakefront, Hyatt Place Dallas/Rockwall, La Quinta Inn & Suites, Tru by Hilton Rockwall Dallas, Inn of Rockwall
Best Restaurants: Zanata, Luigi's Italian Café, Gloria's Latin Cuisine, Rodeo Goat, Z's Catfish, Joe Willy's
What's Rockwall, Texas Known For?
Rockwall, Texas, is best known for the unusual rock formation that crosses the county, measuring a jaw-dropping 7 stories high and 20 miles long.
The rock formation, known as the "Great Wall of Texas" or simply rock wall, is a narrow row of hard mineral stones that looks to be stacked on top of each other.
Though it's been around for centuries, the rock wall has never fully been excavated. Today, it remains one of Rockwall's most visited tourist attractions.
Aside from the enormous rock wall that spans the county, Rockwell is also known for its gorgeous lake views, fine restaurants, and high-end shopping areas.
In recent years, Rockwell has been dubbed the "marriage mecca," due to how easy it is to obtain a marriage license in the county.
People From Rockwall, Texas
These are some of the most notable people from Rockwall, Texas:
Joe Driver: Texas State Representative from 1993 to 2013
Allie Gonino: Actress, featured on The Lying Game, 10 Things I Hate About You, Cory in the House, The Suite Life on Deck, and Lie to Me
Cliff Harris: American football player for the Dallas Cowboys (NLF)
Mitchel Musso: Actor, best known for his role in Hannah Montana and Phineas and Ferb
Sam Boyd: American football player and coach
Jason Castro: Acoustic/folk-pop singer-songwriter
Nicole C. Mullen: Singer, songwriter, and choreographer
Where Is Rockwall, Texas?
Rockwall, Texas, is part of the Dallas/Fort Worth Metroplex. It's the smallest county in Texas, perched atop the vast eastern shore of Lake Hubbard, located approximately 25 miles east of downtown Dallas.  
Nearby Locations
These are the nearby cities, towns, suburbs, and localities in Rockwall, Texas, including their approximate distance to the county:
| | |
| --- | --- |
| Location | Distance from Rockwall |
| Wylie | 8.4 miles |
| Nevada | 9.2 miles |
| Garland | 9.9 miles |
| Sunnyvale | 10.5 miles |
| Murphy | 11.1 miles |
| Forney | 11.5 miles |
| Josephine | 12.7 miles |
| Mesquite | 13.4 miles |
| Lucas | 13.7 miles |
| Caddo Mills | 15.7 miles |
Nearby locations in Rockwall, Texas
Layout of Rockwall, Texas
Rockwall is about twenty-five miles northeast of Dallas and 56 miles east of downtown Fort Worth. It's located on the north central Texas Blackland Prairies at 32°55′ north latitude and 96°25′ west longitude.
Areas in Rockwall, Texas
The city of Rockwall, Texas, consists of multiple subdivisions, towns, and neighborhoods. This includes Highland Hills, The Pinnacle, Northshore, Promenade Harbor, Shores North, and Creekside Village.
N Goliad Street binds the county to the East and Lake Ray Hubbard to the West.
Getting About Rockwall, Texas
With a growing population of 45,000 citizens, Rockwall provided its people with several transportation methods to get around and enjoy the city.
On Foot
Despite being the smallest county in Texas, Rockwall is relatively difficult to get around on foot. It's not the most pedestrian-friendly, primarily since most of its citizens use vehicles to get around. The restaurants, though plentiful, are several miles away from each other.
If you want to get around Rockwall, we recommend renting a bike or a vehicle or taking transportation.
Public Transport
Public transport in Rockwall, Texas, is easy to come by. Well-known public transport includes:
Rockwall ISD Transportation
S&C Executive Transport
EPES Transport System
STAR Transit
Mesquite COMPASS
Trinity Railway Express
Kart Transportation
Frisco Shuttle
Amtrak
Driving
When driving in Rockwall, Texas, ensure you have a valid, unexpired driver's license. If you're driving from another US state, US territory, or Canadian province, you can drive in Rockwall for only 90 days on that license.
Foreign nationals can use their foreign driver's license for up to a year, as long as they have a valid International Driver's Permit (IDP).  
What to Do in Rockwall, Texas
Here are some of the best things to do in Rockwall, Texas:
Hike the Trails of Squabble Creek
The trails of Squabble Creek offer five sectioned miles of terrain for joggers, runners, and walkers to enjoy. Along the trails, you'll find restrooms, drinking fountains, picnic tables, and unique wooden bridges built to maximize your workout.
The Mountain Bike Trails are open for everyone to use from 5 am to 10 pm for free!
Visit the Rockwall County Historical Foundation Museum
If you're interested in the history of Rockwall, the Rockwall County Historical Foundation Museum is worth the visit. The museum preserves some of the most interesting historical events in the area, including a segment of the ever-mysterious wall surrounding the county.
It's also home to several historic structures that date back to the 1800s, giving you a chance to travel back to early Rockwall County.
Spend Half a Day in the Shenaniganz Entertainment Center
Shenaniganz Entertainment Center is a great place to visit with your friends and family. It offers everything you'll ever want from an entertainment center, including:
Live escape rooms
Virtual reality
Bowling
Axe throwing
Bumper cars
Lazer tag
Arcade games
Live music and shows
If you get hungry, dine at Rozie's Grill or grab a drink and dessert in the Z Lounge. While you're there, indulge in some karaoke fun!
Where to Eat
The folks at Rockwall take pride in their food, and rightfully so! You'll find some of the tastiest dishes you'll ever encounter there.
Here are the best places to eat in Rockwall:
Zanata for classic Mediterranean dishes in a fancy rustic setting
Gloria's Latin Cuisine for delicious Tex-Mex dishes
Saltgrass Steak House for premium grilled steaks
The Oar House for classy Italian food
The Downing Bottles & Bites for wine, beer, coffee, and desserts
Where to Stay
From modern inns to luxurious hotels, here are the best places to stay in Rockwall:
Hilton Dallas/Rockwall Lakefront hotel
La Quinta Inn & Suites Rockwall
SpringHill Suites by Marriott Dallas Rockwall
Michael's Charming Home
The Jones House
Leslie's Retreat
Rockwall FAQs  
Is Rockwall, Texas a good place to live?  
Rockwall is one of the best places to live in Texas and the whole of America. Rockwall made it into Money's 2020 list of the top 5 best places to live in the US!
Though more conservative than most, Rockwall is a beautiful place for families. It has a quiet, small-town vibe, with a broad variety of locally owned restaurants, shops, and markets.
The people of Rockwall enjoy a median household income of $101,000, which is significantly higher than the state median of $67,000. Plus, more than 3/4 of its citizens own one or more properties in the county.
Is Rockwall, Texas safe?
Rockwall has an overall crime grade of B+, meaning that it's safer than the national average. Those who live in Rockwall consider the northwest part of the city the safest and the southern part the most dangerous.
Your chance of being a victim of crime in Rockwall is low but not nonexistent. Visiting and traveling to Rockwall is safe if you follow common sense and basic safety measures. The police are visible and responsive and would arrive quickly when you need them.
Is Rockwall, Texas worth visiting?
Though small, Rockwall is packed with beautiful sights and fun activities to enjoy. There isn't a boring day in Rockwall, from outstanding tourist attractions to adrenaline-fueled escapades. It's worth the visit if you're looking for a quiet, small town to relax and enjoy in, away from the hustle and bustle of the big city.
References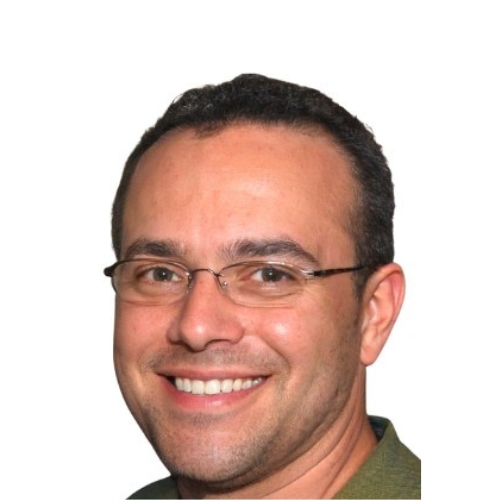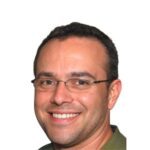 Christian Linden is a seasoned writer and contributor at Texas View, specializing in topics that resonate with the Texan community. With over a decade of experience in journalism, Christian brings a wealth of knowledge in local politics, culture, and lifestyle. He holds a Bachelor's degree in Communications from the University of Texas. When he's not writing, Christian enjoys spending weekends traveling across Texas with his family, exploring everything from bustling cities to serene landscapes.