Read In:
6
minutes
Share the post "Unveiling East Texas: Your Complete Travel Guide"
We usually picture enchanting pine forests and hearty southern food when we think of East Texas. Yet, there's a lot more to it than that!
If you're thinking about going on an adventure in East Texas, this article will come in handy. We'll help you make the most of your trip by highlighting the best places to visit, eat, and stay, so stick around!
A Quick Overview of East Texas
We'll give you a quick tour of the beautiful East Texas region! East Texas is a culturally and geographically distinct region in the eastern part of the state of Texas in the U.S.
This region's territory extends from the piney woods that border Louisiana and Arkansas to the prairies bordering the Dallas-Fort Worth Metroplex on the eastern side and from Oklahoma south to the Gulf of Mexico beaches.
This vast territory encompasses 38 counties. It includes well-known cities such as Tyler, Longview, and Huston, the largest city in East Texas! Not to mention that this region is home to over 50 stunning lakes, making it a go-to destination for water activities.
In total, more than 1.9 million people are living in East Texas' three main areas:
Upper East Texas
Deep East Texas
Southeast Texas
During the summer, the East Texas climate is generally hot and humid. Winters are typically calm and rainy. For example, in Houston, the temperature ranges from 47°F to 95°F throughout the year, with temperatures rarely falling below 35°F or rising above 100°F.
What to Do in East Texas
East Texas has several picturesque spots thanks to its dense forests. In fact, because of the abundance of lush pine forests in this region, it's commonly referred to as the Pineywoods!
Not only that, but the lakes, historic sites, and popular attractions in East Texas make it a must-visit destination. Without further ado, here's a list of the top five things to do in this region; take a look:
1. Visit Tyler Rose Garden
You can't be in East Texas and not go to the rose capital of America, Tyler. This vibrant city is the source of one-half of the roses shipped throughout the U.S.
Lucky for us, the enchanting Tyler rose garden opened its doors in 1952 to showcase countless gorgeous rose varieties. This garden contains over 32,000 rose bushes of 600 different cultivars. It's no surprise that it's America's largest public rose collection!
You're welcome to visit the garden for free all year long. That being said, we recommend visiting the town during the Texas Rose Festival in October. It's a culturally rich event with magical ceremonies like the Queen's Coronation and the Rose Parade.
2. Explore the Big Thicket National Preserve
The Big Thicket will, without a doubt, captivate any nature enthusiast. This national preserve in southeast Texas encompasses over 113,000 acres of public land. It serves as the habitat for many different plant and animal species.
Passing through the towering pine trees, with birds soaring above you and deer roaming around, will leave you in awe. Yet, be cautious—you might come across an alligator or two!
The best part is that there are countless ways to explore this idyllic spot. You can hike one of the park's popular trails, such as the Kirby Nature or the Pitcher Plant. If you prefer to ride a bike, you can also cycle through this lush forest.
The fun doesn't stop there; the Big Thicket is also a great place to go, birdwatching, fishing, kayaking, and hunting.
3. Paddle in Caddo Lake State Park
Paddling in Caddo Lake while navigating through massive bald cypress and Spanish moss trees is an absolute blast. This spectacular lake spans over 25,400 acres and is located on the border of Texas and Louisiana.
Don't worry if you don't have any paddling equipment; you can easily rent it there. You can even take a boat ride if you want to explore the lake a little bit more. In all cases, you should read the park's safety guidelines before visiting since alligators live there.
The good news is that you won't have to limit this adventure to just one day. There are 46 campsites in the park where you can stay and enjoy the views for a while longer!
4. Take a Memorable Train Ride
A ride on the Texas State Railroad is quite epic! Inmates built this 25-mile railroad in 1883 to transport cargo between Rusk and Palestine. After renovations, the train takes passengers on a memorable journey through the region's majestic woodland.
Texas State Railroad offers a 4-hour guided roundtrip with food and adult beverages on board. You can sit back and enjoy the breathtaking scenery while learning about the fascinating history of the railroad.
Taking this ride during the spring will be a one-of-a-kind experience. You see, you'll get to witness the forest's flowers bloom in all their gorgeous hues!
5. Make a Trip to the Oldest Town in Texas
Travel back in time by stopping in Nacogdoches, Texas's oldest town. It was founded in 1779 and still houses some of Texas' most treasured historical sites. One of them is the iconic Nacogdoches Railroad Depot which is listed on the National Register of Historic Places.
In a nutshell, this site was built in 1911 to replace the original wooden depot, which burned down after being struck by lightning. Currently, it's a museum that displays the exciting history of the railroad and its passengers.
While in Nacogdoches, don't forget to check out the marvelous SFA Mast Arboretum. It's a 10-acre garden with a diverse collection of native plants; it's home to over 7500 plant species.
Where to Eat in East Texas
Hands down, Texas has some of the most flavorful dishes you'll ever eat. You'll be surprised by the number of diners and restaurants in East Texas that serve delicious food!
To get the whole East Texas experience, you must try some of the region's signature dishes. These dishes include seafood (like boiled crabs/shrimp/crawfish), BBQ, fried chicken, chili con carne, and cinnamon rolls.
To help you narrow down your options, we've put together a list of six of the must-try restaurants in East Texas:
The Black Pearl Oyster Bar: Cozy restaurant on Galveston Island. Serves some of the best seafood dishes in town.
Gatlin's Fins & Feathers: This restaurant's fried chicken is to die for. It's located in Huston.
Stanley's Famous Pit BBQ: A Tyler-based award-winning restaurant. You'll get to savor authentic Texas barbecue.
Tim Ho Wan: One of Houston's Michelin-starred restaurants. Makes exquisite barbecue pork buns.
Kiepersol: Elegant restaurant in Tyler. Top choice for prime steaks and seafood lovers.
Cherry Block: A smokehouse and bar in Huston. All BBQ meats are cooked to perfection.
Where to Stay in East Texas
East Texas has many lovely places to stay spread across its cities and towns. We doubt you will find a lodging option that meets your needs, regardless of your budget or preferences.
You can look for hotels or motels on booking websites or rent some beautiful forest cabins on Airbnb. The following are the top three cities to stay in East Texas, along with some of the best hotels you can book there:
1. Houston
Huston has it all; you can enjoy the city's modern vibe while tasting true southern culture. Check out some of the cool places to stay in the area:
Luxury Accommodation:
Hotel Granduca Houston
La Colombe d'Or Hotel
The St. Regis Houston
The Post Oak Hotel at Uptown Houston
Affordable Accommodation:
Sara's Inn
Hyatt Place Houston/Galleria
Athens Hotel & Suites
2. Tyler
It's highly unlikely to be disappointed while staying in the Rose Capital of America; its beauty is surreal. Here are a few great lodging options:
Luxury Accommodation:
Kiepersol Bed and Breakfast
Mill Creek Ranch Resort
Oaklea Mansion Bed and Breakfast
Courtyard by Marriott Tyler
Affordable Accommodation:
La Quinta Inn & Suites by Wyndham Tyler South
Magnuson Grand Hotel & Conference Center Tyler
Cora's Cabins
3. Marshall
If you're visiting during the holiday season, we recommend staying in Marshall, the Wonderland of Lights. It was given that name because it hosts one of the largest light festivals in the U.S. during Christmas. Some of the best places to stay include the following:
Luxury Accommodation:
Fairfield Inn & Suites by Marriott Marshall
Best Western Executive Inn
Roseville Bed and Breakfast
Hampton Inn Marshall
Affordable Accommodation:
La Quinta Inn & Suites by Wyndham Marshall
Clarion Pointe Marshall
Quality Inn Marshall
East Texas FAQs
Is East Texas safe?
Overall, the crime rate in East Texas and the news may suggest that it's not the safest place to visit. You can visit Tyler and Longview for a greater sense of security. In 2021, they ranked among the top 20 safest cities in Texas.
Is East Texas worth visiting?
East Texas is certainly a destination worth visiting. It's a place where you can appreciate nature, history, and culture all at the same time. This region is covered in magnificent pine forests, making it an ideal destination for various activities such as hiking, ziplining, cycling, etc.
East Texas is also home to well-known historical sites, including the Caddo Mounds and the Texas State Railroad. Not to mention that the world's largest flea market, First Monday Trade Days, is held there.
References
Share the post "Unveiling East Texas: Your Complete Travel Guide"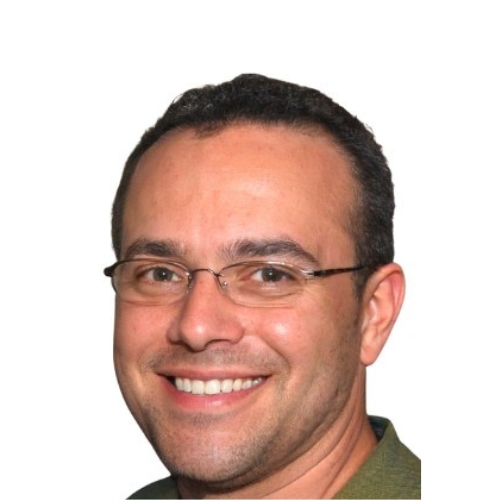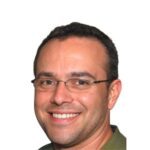 Christian Linden is a seasoned writer and contributor at Texas View, specializing in topics that resonate with the Texan community. With over a decade of experience in journalism, Christian brings a wealth of knowledge in local politics, culture, and lifestyle. He holds a Bachelor's degree in Communications from the University of Texas. When he's not writing, Christian enjoys spending weekends traveling across Texas with his family, exploring everything from bustling cities to serene landscapes.