Read In:
6
minutes
Despite being a small town, McGregor, Texas, has rich historical roots that make it worth a visit if you're ever in the state.
In McGregor, residents lead relaxed lifestyles with a low cost of living. Meanwhile, visitors can come in to enjoy the historical vibes, southern hospitality, and natural scenery.
What's There to Know About McGregor, Texas?
Since it's a relatively small and quiet town, not many people know much about life in McGregor.
So, let's take a closer look at the small city's facts and highlights.
Facts About McGregor
Location: East-central part of Texas
County: McLennan, Coryell
Land Area: 13946 acres
Zip code: 76657
Population: 5,512
Crime rate: 1.6 times lower than the national average
Average Temperature in June: 91/70°F
Average Temperature in January: 57/34°F
Airports: McGregor Executive airport
Best hotels: Blue Hills Ranch and Atria Hotel &RV McGregor
Best Restaurants: Coffee Shop Cafe, JB Luigi's Italian Restaurant, and CuppieCakes
What's McGregor Known For?
While not everyone hears about McGregor as much as other famous cities in Texas, there are a few notable aspects.
For those who have heard of McGregor, this city is known for a lot of things, like:
Historical ties to the American railroad system
Being the former site for the Bluebonnet Ordnance Plant for making weapons for WWII
Ranching, cotton fields, and poultry farming
Slow living and laid-back culture
Notable People From McGregor
When we say that McGregor is a rich historical site, we're also talking about the great people who came from here.
Let's take a closer look.
Pug Cavet: Major League Baseball player born in McGregor in 1889.
Margaret Harris Amsler: One of the first female law professors was born in Waco but also practiced law in McGregor.
Harold Loesch: Marine Biologist born in a small town in 1926 who went on to get his Ph.D. from Texas A & M University and work with UNESCO and FAO to open fisheries for food security.
Pat Morris Neff: Politician from McGregor, who went on to be the governor of Texas in 1920.
Gregor Carmichael McGregor: Granted the railroad right-of-way across his land and had the town named in his honor.
Where Is McGregor?
McGregor lies in the heart of the southern state of Texas, inside the two counties of McLennan and Coryell. It's surrounded by several big cities like Austin and Dallas, 81 and 99 miles away, respectively.
All in all, there are a lot of more famous locations nearby, but the layout of McGregor itself is rather simple.
Nearby Locations
Waco
Hewitt
Woodway
Robinson
Gatesville
Bellmead
Temple
Belton
Harker heights
Layout of McGregor
The topography of McGregor is mostly flatland with an average elevation of 715 ft.
Most people live in urban areas, but much of the land is open fields. Ranch owners live on vast lands where they rear their animals and tend to crop farms.
Neighborhoods in McGregor
Buckingham Estates
Hidden Valley
Harris Creek Country
McGinley
Meadowland Estates
McGregor
Mother Neff Pkwy
Sunwest Village
Stone Creek
The Ranch
Val Verde
Trails of Oakridge
Getting About McGregor, Texas
Since many other cities surround McGregor, you can visit by train, bus, or car. Within the city, it's easy to get on foot or use bikes, public buses, and cars.
Depending on your budget and the distance between places, you can choose the most suitable form of transportation from the following:
Train
The Amtrak Texas Eagle Route runs through McGregor, so it's easy to get to the small town from stations in Texas. Depending on your ticket tier, these trains are comfortable with restrooms plus coffee and meals served onboard.
There's only one train station in McGregor, though. So, you'll have to use another vehicle to reach your location once you arrive.
Bus
With more business and employment opportunities opening up in McGregor, the Waco Transit officials are expanding the bus routes from downtown Waco to the C3 call center in McGregor to ease things for commuters.
Driving
Coming from the nearby city of Waco, you'll drive for about 24 minutes on the US-84 W route. If you don't have a car, there are several affordable car rental services that you can check out.
Within McGregor itself, you'll hardly ever have to deal with terrible traffic jams that you might find in bigger cities.
On-foot
If you're living in the urban parts of McGregor, you can easily access nearby grocery stores and restaurants on foot. However, walking may not be a practical option if you're on a ranch on the city's outskirts.
Things to Do in McGregor, Texas
McGregor is a laid-back town where you can see interesting historical places, buy antiques, or wander in nature.
If you're looking for fun times in McGregor, you might want to check out these options:
1. Visit Historical Sites
Stepping out of the train into McGregor would feel like time travel into the past. After all, a lot of the buildings and landscapes look so much like they did 100 years ago.
Here are some places you can see:
Mcgregor Station
McGinley Memorial Library
Texas Theater
Deyerle-Fall House
2. Take a Stroll in the Cedar Chest Antique Mall
This place is a must-stop if you're looking to buy souvenir items from McGregor that you'll use.
At Cedar Chest antique mall, you'll find numerous stalls selling furniture, glassware, books, jewelry, art, clothes, and many other collectibles.
3. Vibe to the Music in the 5J Dance Hall
McGregor might be a small town, but there are still chances to enjoy the night. So, if you're into country music, you'll probably want to check out the 5J Dance Hall.
Remember to grab your best dancing boots before hitting the hardwood floor!
4. Hike the Cotton Belt Trail
This trail spans over 4 miles, passing through McGregor. It was built over an old railway track. Cotton Belt Trail is a fun place for cycling, running, or walking.
You'll get your heart pumping while experiencing the breathtaking scenery of nature!
5. Relax in the Mother Neff State Park
This park is ideal for a weekend getaway from the bustle of city life. At Mother Neff State Park, you can unwind in the 259-acre location by the Leon River.
Some of the things you can do in the park are hiking, picnics, swimming, and exploring the canyon trails. You can even spend the night on the campsites inside the park. They're clean and spacious.
If you want to check out other natural scenes, you can look into the Amsler, Legacy, and Bewley parks.
6. Book a Stay in the Magnolia House
While it's not a bed-and-breakfast service, the Magnolia House can offer a chance to escape hectic lives with dazzling scenery and calming interiors.
You might even recognize the property from the HGTV show Fixer Upper!
7. Go for a Bike Ride
Taking your bike for leisure, exercising, and running errands can be among the most rewarding experiences. So, you can opt to go on any of the eight cycling routes in the town.
Yet, you should know McGregor can be hot in the summer. So, cycling would only be fun when the weather is suitable.
8. Meet Some Cute Animals in the Blue Hills Ranch
If you're willing to take your car off Blue Cut road, you can spend the afternoon in the 150-acre Blue Hills Ranch.
After a scenic drive, you'll see a bunch of animals, from the graceful giraffes to the adorable otters.
9. Take a Day Trip to Waco
If you're still looking for more things to try, you can always just take a quick car ride and head to the nearby city of Waco for the day.
There, you'll find a wide variety of activities that are sure to put a smile on your face, from visiting the Waco Mammoth National Monument to touring the McLane Stadium.
Where to Eat in McGregor, Texas
After a long day, you might want to check out any of these restaurants:
Coffee Shop Cafe (where president George W. Bush used to eat!)
JB Luigi's Italian Restaurant
CuppieCakes
Coach's Bar-B-Que
Papi Taco
Where to Stay in McGregor, Texas
If you're looking for a place to spend the night in McGregor, here are your top options:
Blue Hills Ranch
Atria Hotel & RV McGregor
Magnolia House
McGregor, Texas FAQs
Is McGregor a good place to live?
McGregor can be a good place for you to live if you're into slow living because it's a lovely, quiet city. You'll see plenty of nature and friendly faces if you relocate to the small town.
Is McGregor worth visiting?
If you're into historical tourism, you'll love visiting McGregor! In addition to sightseeing and touring old buildings, there are other places to visit that involve nature and shopping.
References: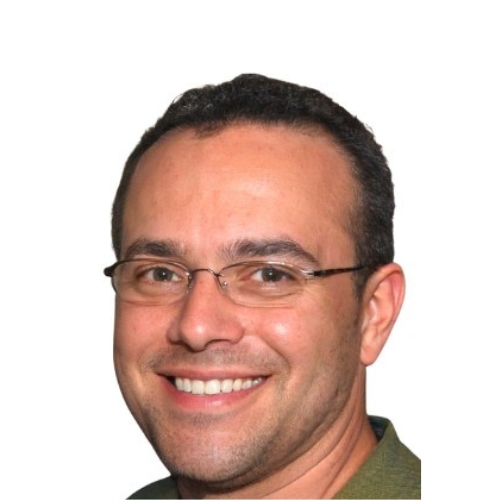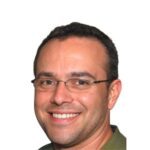 Christian Linden is a seasoned writer and contributor at Texas View, specializing in topics that resonate with the Texan community. With over a decade of experience in journalism, Christian brings a wealth of knowledge in local politics, culture, and lifestyle. He holds a Bachelor's degree in Communications from the University of Texas. When he's not writing, Christian enjoys spending weekends traveling across Texas with his family, exploring everything from bustling cities to serene landscapes.