Read In:
6
minutes
Share the post "Jasper Texas (Festivals, Shows, Rodeos +)"
There are many intriguing places to visit in Texas, but one that hits home to many Texans is Jasper, TX. Jasper has southern charm and a small-town vibe while providing numerous modern conveniences.
Jasper is an excellent destination to settle in due to its mild winters, high-quality life, inexpensive cost of living, and natural beauty. In addition, Jasper has plenty going on during the year, with festivals, air shows, club rodeos, and tasty cuisine boasting something for everyone.
About Jasper Texas?
Jasper is a friendly city in deep East Texas, with a population of just over 7,200 people and nestled between three gorgeous lakes.
Snow River and Bevil's Settlement were the names of the settlement as early as 1830 before this charming town was known as Jasper. William Jasper, who was a hero of the American Revolution, had it renamed in 1835, and a Texas Congress act made Jasper the county seat in 1844.
Facts About Jasper Texas
Location: Located about 40 miles west of the Texas-Louisiana state line, Jasper is part of the Deep East Texas subregion.
County: Jasper County
Zipcodes: 35504, 35503, 35502, 35501
Population: 7,285
Crime rate: Jasper has a violent crime rate of 23.5 (Crime is ranked on a scale of 1 for low crime to 100 for a high crime rate). Jasper has a property crime rate of 78.8
Average Temperature June: 70 to 89 degrees Fahrenheit
Average Temperature January: 38 to 58 degrees Fahrenheit
Universities & College: Angelina College is located within Jasper, and Northwestern State University is located 92 miles northeast of Jasper in Natchitoches
Best Hotels & Lodgings: The best places to stay in Jasper include Best Western Inn Of Jasper, Super 8 By Wyndham Jasper Texas, Rodeway Inn Jasper, Econo Lodge Jasper, and Holiday Inn Express & Suites Jasper
Best Restaurants: Some of the best restaurants in Jasper are Cedar Tree Restaurant, Hamburger Depot, Smitty's Smokehouse, Martin's Mexican Restaurant, and Son Asian Bistro
What's Jasper Texas Known For?
The "Jewel of the Forest" is what many people call Jasper, TX, and is also known to be a compassionate town nestled between three stunning lakes.
Residents of Jasper enjoy a minimal suburban vibe, and most own their houses. Jasper has a large family population and a liberal tilt.
Sam Rayburn Lake, sized at 114,500 acres, is located in Jasper and is the biggest lake in Texas.
Jasper is also located near Lake Rayburn, which Bassmasters ranked the best bass fishing lake in the country in 2018
Aside from being known as the "Jewel of the Forest," Governor Greg Abbott had proclaimed Jasper the "Butterfly Capital of Texas," which is also a commonly known name for Jasper.
Jasper is a haven for outdoor activities, including camping, fishing, hunting, boating, skiing, kayaking, paddle boarding, hiking, biking, and birding, thanks to its three lakes, two rivers, and 153,180-acre Angelina National Forest.
People From Jasper Texas
George Glenn Jones was an American musician, singer, and composer who lived from 1931- 2013. He became well-known worldwide for his several popular songs, including the best-known one, "He Stopped Loving Her Today," as well as his unique voice and phrasing.
Derick Armstrong is a former wide receiver on the gridiron. His last game played was for the Edmonton Eskimos and the BC Lions in the Canadian Football League.
American retired major league baseball player Roy Maxwell Alvis was a third baseman in Major League Baseball from 1962 to 1970, most notably with the Cleveland Indians, where he won two All-Star games.
Where Is Jasper Texas?
North-central Jasper County is home to Jasper, the county seat, which is situated near Sandy Creek, State Highway 63, and U.S. Highways 96 and 190. The landscape around the city is steep to flat, with pines and hardwoods covering 85 percent of the land.
Jasper, which sits between three picturesque lakes in the heart of East Texas, boasts a friendly community. Jasper has numerous contemporary facilities while retaining a small-town touch and a southern charm.
Nearby Locations
Brookeland, 13,0 miles
Colmesneil, 16,3 miles
Kirbyville, 17,6 miles
Wiergate, 19,1 miles
Houston, 114 miles
Baton Rouge, 170 miles
Although Jasper is a small town, it is surrounded by neighboring small cities from 13 – 20 miles apart. However, the closest major city in the state is Houston, 114 miles southwest of Jasper. The nearest major city outside Texas is Baton Rouge, LA, 170 miles southeast of Jasper.
Areas In Jasper Texas
Sandy Creek Park
Carridine Park
Jasper County-Bell Field
Because Jasper, TX,  is a small town, it is not divided into neighborhoods. Instead, Jasper is a culturally rich city with lovely parks and historic buildings. Most residents are nestled in the heart of Jasper, conveniently close to all amenities and eateries.
Getting About Jasper Texas
Even though Jasper, TX is a small town, most residents and visitors prefer to drive their own cars, with carpooling among friends and coworkers being another standard mode of transportation.
In light of that, let's look closely at the most common forms of transportation utilized in Jasper, Texas.
| | |
| --- | --- |
| Type Of Transportation | Jasper, Texas |
| Travel by foot or bicycle | 2% |
| Uber, Lyft, and Public transport | 8% |
| Driving by self | 70% |
| Carpool | 20% |
Traveling in Jasper
Traveling On Foot
Although Jasper has numerous parks, trails, and natural beauty to enjoy on a leisurely stroll, most locals prefer to commute by automobile since the low population allows them to travel more quickly without encountering traffic.
Traveling With Public Transport
School buses are ubiquitous in Jasper, and most tourists rely on online shuttle services such as Uber and Lyft to travel around town and see the various sights.
Driving Their Own Vehicles
The minimal to no trafficked roads are one of the numerous benefits of going through or residing in a small town. As a result, locals choose to drive their own vehicle to work or go around town while also frequently carpooling with friends or colleagues.
What To Do In Jasper Texas
Throughout the year, Jasper hosts various festivals and events that appeal to a wide range of tourists and locals.
While all of their events have significant attractions, many of them are supplemented with popup vendors and food stalls serving the best southern cuisines, trendy apparel, and many artistic crafts. Many local and tourist favorites include the following:
Visit Lake Sam Rayburn
The highlight of leisure in the Jasper-Lake Sam Rayburn Area is Lake Sam Rayburn, which is only a few minutes drive northwest of Jasper. Sam Rayburn Lake is the largest lake in Texas and is 79 miles long. It is located about halfway between Beaumont and Longview.
The lake is the ideal location for many diverse activities. Fishing, boating, waterskiing, kayaking, wakeboarding, and swimming are popular recreational activities that attract both locals and tourists to Lake Sam Rayburn.
Camping, bird viewing, golfing, and hiking are some of the most popular attractions for people who like to keep dry while still having a wonderful time.
Attend One Of Many Festivals Held In Jasper, Texas
The Azalea Festival, the Air Show, the Jasper Lions Club Rodeo, the Fourth of July Celebration, and the Fall Festival are all yearly occasions.
Additionally, Sandy Creek Park is converted into a festive wonderland every year with various illuminated Christmas decorations around the park, musical and interactive exhibits, sparkling lights, and a spectacular fireworks display to welcome the holiday season.
Explore Art, Theatre, And More At The Violet Tonahill Center
A historic train station, affectionately known as the Depot, houses the Jasper Community Theatre on the grounds of the Violet Tonahill Center for the Performing Arts in Deep East Texas. Here many locals and tourists enjoy live entertainment and exciting performances.
Where To Eat
Cedar Tree Restaurant – Enjoy authentic Southern cuisine with many vegetarian options.
Hamburger Depot – A local favorite burger joint that serves quick bites with the traditional American touch
Smitty's Smokehouse – The best BBQ smokehouse in town, with a budget-friendly menu
Martin's Mexican Restaurant – A tasty Mexican restaurant that offers a blend of southern flavor
Son Asian Bistro – A town-favorite Chinese restaurant offering plenty of Asian dishes and artisan sushi
Where To Stay
Western Inn Of Jasper – A modern inn offering housekeeping, fast WiFi, comfy rooms, and close amenities
Super 8 By Wyndham Jasper Texas – A family-friendly motel that offers an outdoor pool, dining area, housekeeping, convenient parking, and more
Rodeway Inn Jasper – A homey roadway inn that boasts a bar and lounge, nearby golf course, fitness center, fast WiFi, 24hr front desk, and more
Econo Lodge Jasper – A budget-friendly hotel offering air conditioning, comfy rooms, an on-site restaurant, convenient parking, an on-site gym, family-friendly activities, and more
Holiday Inn Express & Suites Jasper – A quiet hotel-style inn offering luxury suites, a fitness and business center, and a pool, close to nearby attractions, housekeeping, and more
Jasper FAQs
Is It Worth It To Visit Jasper?
Except for a few scorching weeks in the summer, temperatures in Jasper, Texas, seem pleasant most of the year due to the low likelihood of precipitation.
Nevertheless, Jasper is a home away from home for tourists. The attractive small-town atmosphere and welcoming community are even more reasons to visit, particularly during the holiday season.
How Safe Is Jasper?
Jasper has a higher property crime rate than most cities of its size. However, their violent crime rate is among the lowest in the country. In Jasper, there are 42.64 crimes committed per 1,000 people each year. The south of the city is typically thought to be the safest by residents of Jasper.
The probability of becoming a victim of crime in Jasper can be as high as one in 16 in the eastern neighborhoods or as low as one in 42 in the south.
References:
Share the post "Jasper Texas (Festivals, Shows, Rodeos +)"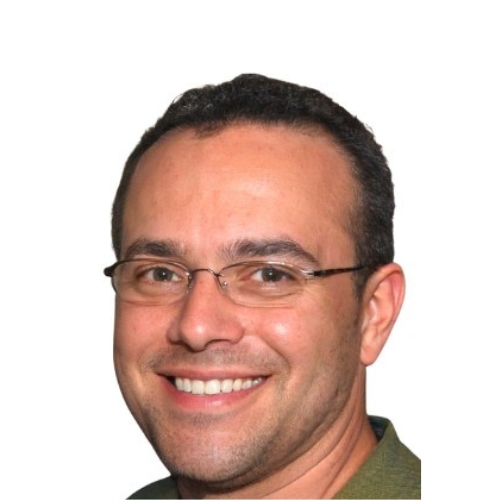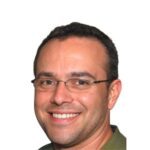 Christian Linden is a seasoned writer and contributor at Texas View, specializing in topics that resonate with the Texan community. With over a decade of experience in journalism, Christian brings a wealth of knowledge in local politics, culture, and lifestyle. He holds a Bachelor's degree in Communications from the University of Texas. When he's not writing, Christian enjoys spending weekends traveling across Texas with his family, exploring everything from bustling cities to serene landscapes.