Read In:
4
minutes
Share the post "Texas Snowfall: Fact, Fiction and History"
Texas, you automatically think of sun, sand, and cacti. Texas is known for its hot weather and sunny skies, but does it ever snow in Texas?
The temperature in Texas ranges widely because of its unique topography. From the coastal plains of the gulf in the east to the hills of the panhandle in the west. Though it's more likely to snow over the north and west of the state where the altitude is higher, it doesn't mean that the east and south are snow-free.
Does It Snow in Texas (Austin – Dallas – Houston)?
The answer is: yes, though rarely, it does snow here in Texas. Despite the hot weather most of the year, temperatures in winter can drop drastically. The lowest temperature recorded in Texas was in 1899 when it reached 23 degrees below zero.
This happened in the southern Texas panhandle. Generally, the largest snow typically falls over Amarillo and Lubbock.
Here's a table of the average annual snowfall in the snowiest Texas cities:
| | | |
| --- | --- | --- |
| Days | Place | Inches |
| 10.3 | Amarillo | 17.2 |
| 5.7 | Lubbock | 7.0 |
| 3.1 | Midland | 4.3 |
| 2.4 | Abilene | 3.7 |
| 1.6 | Wichita Falls | 3.1 |
Average Annual Snowfall in Texas
So, How about Austin, Dallas, and Houston? Those three cities fall around the mid and east of the state, where it doesn't snow as often. However, it's not impossible to see snow in those areas. Strangely, there's even been more than one occurrence of blizzards.
Austin
Austin is located in central texas. The climate in Austin is subtropical, with mild winters and very hot summers. Temperatures differ over different parts of the city. That's because the city has an altitude that ranges from 400 ft above sea level in the southeast to 1000 ft in the northwest.
The average annual snow in Austin is about 0.2 inches, with 0.6 snowy days. Though lightly, it does snow in Austin. Reportedly, actual snow that remains on the ground for a day or two occurs once every ten years. On the other hand, Austin receives an average of 35.5 inches of rainfall a year.
The coldest and snowiest month in Austin is January, with temperatures reaching as low as 38.2℉. There's an average of 24.7 days per year where the temperature at night falls below zero. Additionally, the wettest months are May, October, and June.
Dallas
Dallas is located in North Texas. The climate in Dallas is also subtropical. During winter nights, the temperature sometimes drops below 14℉. People of Dallas often heavily decorate their houses for Christmas, so it's worth visiting at that time.
The average annual snow in Dallas is around 1.2 inches, with 1.5 snowy days. Usually, the coldest months are December, January, and February. However, it doesn't snow every year.
Furthermore, the wettest month in Dallas is May, with an average of 0.04 inches of rain over 11 days. The wet season starts in April and lasts until October. During that season, there's a 27% chance of rain that peaks at 34% in May.
Houston
Houston is located in southeastern Texas, close to the Gulf of Mexico. Just like Dallas and Austin, Houston has a subtropical climate. Consequently, snowfall is also rare. Houston is one of the places where it's least likely to snow, with an average of 0.1 inches over 0.1 days yearly.
The coldest months in Houston are December, January, and February, with temperatures as low as 43℉. Houston gets 90 days a year of precipitation, snow, rain, hail, or sleet that falls to the ground.
Where are the best places to see snow in Texas?
The best places to spot snow in Texas are:
Lubbock: It's more likely to snow in Lubbock around December, January, and February.
El Paso: When it snows in the El Paso mountains, the scenery over the Franklin Mountains is a must-see.
Amarillo: Lying at 3600 ft above sea level, Amarillo receives its fair share of snow.
Big Bend National Park: Hiking through the mountain trails offers a great opportunity for beautiful photographs.
Guadalupe Mountains National Park: During December and January, snow covers the hiking trails to the Guadalupe Peak summit.
Most Extreme Snowy Days in Texas (Austin – Dallas – Houston)
It is hard to believe that Texas had its fair share of extremely snowy days. You might remember the Texas Freeze that happened in February 2021 and lasted more than 10 days. It was catastrophic as the temperature dropped drastically to 40 degrees below usual. This led to:
Heat, gas, and electricity shortage
Lack of drinking water due to pipes freezing
The death of 111 people
Carbon monoxide poisoning and house fires due to burning wood for heat
$130 billion in economic losses
Austin
The greatest snow that fell over Austin, Texas, happened in 1949. About 6.5 inches of snow reportedly blasted over Austin on January 30th.
Dallas
The greatest snow that fell over Dallas, Texas, happened in 2010. About 12.5 inches of snow reportedly blasted over Dallas on February 11th.
Houston
The greatest snow that fell over Houston, Texas, happened in 1960. About 4.4 inches of snow reportedly blasted over Houston on February 12th.
Texas Snow FAQs
How to prepare for a snowstorm?
Prepare a survival kit and ensure it has enough supplies to last two weeks. It should include extra clothing, blankets, flashlights, and a first-aid kit.
You should consider insulating your water pipes to avoid freezing. If running water becomes unavailable, it might help fill up bathtubs for nondrinking purposes.
Has it ever snowed on Christmas Day in Austin, Texas?
Yes, it has. Back in 1939, it snowed over Austin on Christmas Day. Reportedly, that was the only time that it occurred.
References;
Share the post "Texas Snowfall: Fact, Fiction and History"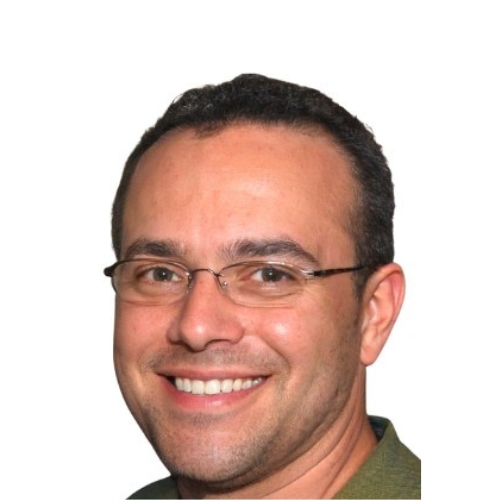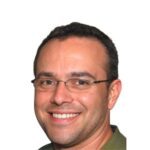 Christian Linden is a seasoned writer and contributor at Texas View, specializing in topics that resonate with the Texan community. With over a decade of experience in journalism, Christian brings a wealth of knowledge in local politics, culture, and lifestyle. He holds a Bachelor's degree in Communications from the University of Texas. When he's not writing, Christian enjoys spending weekends traveling across Texas with his family, exploring everything from bustling cities to serene landscapes.