In the 2012-13 school year, the annual dropout rate for students in Texas who attended Grades 7-12 in public schools was 1.6%. But is it over for students once they stop going? Or can you go back to high school after dropping out in Texas?
Generally, you can return to high school in Texas if you're under 19, and it has been less than a year since you dropped out. However, you must check with the school district for specific age limits and procedures.
Can You Go Back to High School After Dropping Out in Texas?
You're legally allowed to enroll back in high school if it's been less than a year since you dropped out and you're younger than 19. These are the general requirements in our state. However, the exact age limit and procedures can vary depending on the school district or city.
Going back to high school after dropping out depends on multiple factors that mainly include:
Your age
The school district
The city where the school is located
Under 19
Generally speaking, you can enroll in high school after you've dropped out if it's been less than a year and you're under 19 years old. This is because the law in the state requires students to stay in school until they turn 19.
As such, you are asking to go back to school while still under that age limit is likely to work. You can visit the school's front office to inquire about the process of re-enrollment and the necessary paperwork.
You can also set up an appointment with the guidance counselor of the school you want to return to and seek their advice on the situation.
Over 19
So, what if you're older than 19? In this case, or if it has been more than a year since you've dropped out, it's quite unlikely that you'll be allowed to enroll back into a public high school.
Don't give up hope; there are other ways to continue your education and get a high school diploma. We'll discuss these later on.
When Can You Legally Drop Out of High School in Texas?
The state of Texas operates under a law referred to as "compulsory education", which obligates children to attend school full-time until they either graduate or reach 19 years of age.
If you're older than 19 years, you're not legally required to attend high school, and you can drop out if you want.
If you're younger than 19, you can legally drop out of high school if you meet the following conditions:
You're at least 17 years old.
You're taking a preparatory course for the high school equivalency exam.
You fulfill one of the next requirements:

Your parents provided their permission for you to drop out.
You're homeless.
You don't live with your parent(s) or legal guardian(s)
You've been ordered by a court to attend the preparatory course.
If you're younger than 17 years, you can legally drop out of high school if you're participating in a preparatory course for the high school equivalency exam and are either:
Placed under the supervision of a public agency.
Enrolled in a training program with the Job Corps.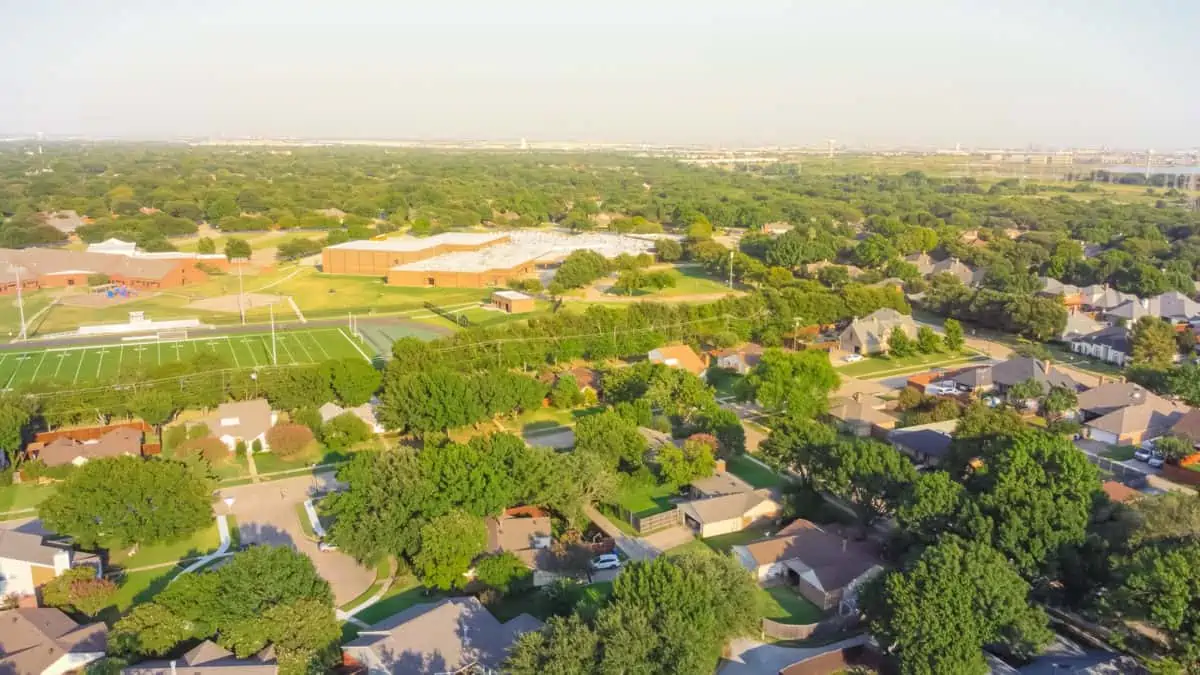 What Happens if You Drop Out of High School in Texas?
If you're under 19, didn't graduate, or don't meet any of the conditions that legally allow you to drop out and you stop going to school, you'll be putting yourself and your parents at risk of legal consequences following the penalties for truancy in the state.
Truancy Penalties for Students
Before 2015, Texas law would send students who drop out without legal excuse straight to juvenile court. But since this didn't address the underlying reasons for the problem, the state changed the law and turned it into a multi-stage process that involves the following:
If a student has been absent for 3 months or more within 6 months during one school year, the student and their parents will either be referred to counseling (or another service) or required to implement a behavior mending program by the school district.
If the previous actions aren't effective and students don't show up 10 times or more within six months, the school will refer their case to truancy court.
The only cases where the school will refrain from resorting to truancy court is if the student is homeless, pregnant, the family's main financial supporter, or in foster care.
Truancy court is a civil court (as truancy isn't considered a crime) that'll require students to follow corrective measures such as regularly going to school, participating in a high school equivalency program, attending counseling, and attending courses for dealing with substance abuse, or doing community service.

If the student has a driver's license or permit, the truancy court may suspend or delay it.
Truancy Penalties for Parents
As for the parents of truant students, truancy court may require them also to follow corrective measures such as:
Attending counseling
Doing community service
Participating in special classes
If the parents fail to oblige, they could face the following;
Contempt charges and fines
Up to 3 days in jail
Community service
Misdemeanor charges
Students in Texas FAQs
Why Do Students Drop Out in Texas?
Students are more likely to drop out when they have poor grades in core subjects, fail to progress to the next grade, have low attendance, have behavioral issues, or are economically disadvantaged.
What if the Student Disobeys Orders From Truancy Court?
They'll have to pay a fine, appear before juvenile court (if they're younger than 17), and have their enrollment revoked.
References;