Read In:
12
minutes
The age for club entrance and drinking varies in different states, so it's not always obvious what the rules are. To be safe and for everyone to be allowed entry, it's good to know what age you can enter clubs in Texas.
Texas does not have a statewide age restriction on clubs, but many individual businesses establish an age limit for their patrons. Many 18+ and 21+ clubs in Texas do not allow anyone younger than that into the building.
Texas Overview on Drinking and Clubbing Laws
Legal Drinking Age: This is consistent across Texas; the legal age for alcohol consumption is 21.
Alcohol Sale Hours: The Texas Alcoholic Beverage Commission (TABC) sets statewide hours, but local governments may adjust these hours. For example, alcohol sales might be allowed until 2 AM in some cities, while others may have restrictions for Sundays or public holidays.
Club Entry Age: Some clubs allow entry to individuals 18 and older but restrict alcohol consumption to those 21 and up. Others may have a strict 21-and-over policy.
Local Ordinances: Cities might have specific ordinances that affect how clubs operate. This could include noise ordinances, density restrictions on the number of clubs in a given area, and zoning laws that dictate where clubs can be located.
| Place | Law-Guide |
| --- | --- |
| Statewide | Texas alcohol laws permit drinking by those of any age below 21. It must be in the presence of a parent, guardian, or spouse at least. TABC |
| Statewide | Legal hours of public consumption end at 2:15 a.m. if in an establishment that serves alcohol. TABC |
| Statewide | It is illegal to take any alcoholic beverage into a restaurant/bar that has a Private Club Permit or Mixed Beverage Permit (i.e., sells distilled spirits, malt beverages, and wine). You can't leave with an alcoholic beverage unless it's a malt beverage produced by a brewpub, or you are leaving with a bottle of wine you bought with a meal and did not finish. TABC |
| Statewide | It is illegal to take an alcoholic beverage out of a restaurant/bar that has a Private Club Permit or Mixed Beverage Permit unless: (1) it's a malt beverage produced by a brewpub, (2) you are leaving with a bottle of wine you bought with a meal (the bottle can be open or unopened), or (3) you are picking up a to-go order. TABC |
| Statewide | Mixed Beverage and Private Club permittees may sell alcohol for pickup by customers or delivery as long as they meet the requirements in the law. Mixed drinks that contain distilled spirits must be in a tamper-proof container sealed by the retailer with a label that includes the retailer's business name and the words "alcoholic beverage." Permit holders must follow all requirements in the law, including holding a Food and Beverage Certificate (FB). TABC |
| Statewide | It is illegal for those under 21 to drive with any alcohol in the bloodstream. Their blood alcohol concentration (BAC) must be 0.00%. APS |
| Austin | Typically, if it is just a "bar", then only 21+ can enter. If it's a "club" (think dance club or the like), then usually 18-20 yr olds can enter, but either they can't drink or they can only drink beer. TRIP-ADV' |
| Dallas | Typically, if it is just a "bar", then only 21+ can enter. If it's a "club" (think dance club or the like), then usually 18-20 yr olds can enter, but either they can't drink or they can only drink beer. TRIP-ADV' |
It's essential to be aware of local laws and regulations related to drinking and clubbing in Texas to avoid legal consequences. These laws vary by city and county, so it's important to check with local authorities for specific information.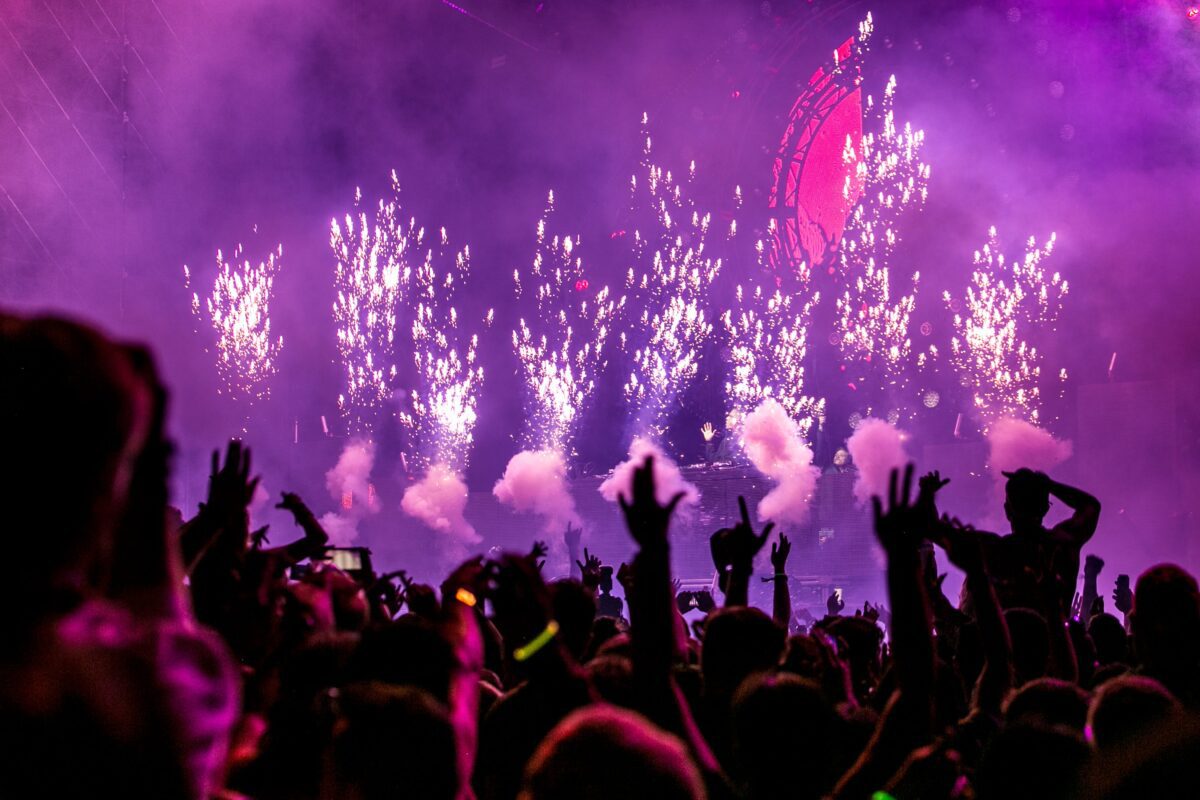 At What Age Can You Go to a Club in Texas?
Although Texas clubs have no specific legal age limit, most clubs institute a business-wide limit. To prevent legal issues with entertainment and alcohol, many clubs in Texas are 18 or 21+ only and require a legal ID to get in. There is, however, a legal age limit for workers in any club.
18+ Clubs
18+ clubs only allow patrons over the age of 18 in the doors. Anyone younger than that will be turned away. Usually, these clubs have a bouncer or ID checker at the entrance to confirm everyone's age. Once the guests are in, they won't be required to show IDs again.
In 18+ clubs, patrons too young to drink alcohol (18-20-year-olds) have a marker to show bartenders they can't order drinks. This is usually a stamp on their hand or a bracelet. It makes it easier for everyone to stay legal.
21+ Clubs
21+ clubs usually show much more adult content and do not allow anyone under the age of 21 in. Once patrons show their IDs at the door, they don't have to return them because everyone in the establishment is of legal drinking age.
These clubs strictly enforce the age limits because they are responsible for selling alcohol to anyone inside. If a club doesn't check the ID card and sells alcohol to a minor, they could get their liquor license removed.
Other Clubs
However, many clubs in Texas do not have an age limit. They have a system for marking underage guests (such as a bracelet or hand stamp) so they can't purchase alcohol, but no law in Texas imposes age limits on bars or clubs.
Many clubs impose an age limit after certain hours to keep their clubs family-friendly during the day and more adult-themed at night. However, this is a business-by-business rule, and it doesn't apply statewide. Always check local county and city laws as well.
What Are the Texas Drinking Laws?
Similar to the club laws in Texas, there are very few statewide Texas alcohol laws. Of course, federal laws are enforced in the Lone Star State, but many individual Texas laws work around the national legal limit.
The most notable laws (or lack of rules) in Texas are the laws surrounding club ages, showing ID, parental purchase of alcohol, and the infamous Blue laws. Some of these make drinking and going to clubs easier, and others restrict alcohol more. Here are details on the unique rules.
Showing ID
In Texas, it's not required to show ID when you buy alcohol. However, you still need to be at least 21 years old to be able to purchase alcohol successfully, and the only way that many storekeepers and bartenders will know is if they look at your federal identification. Bartenders have the right to refuse anyone alcohol and can if you don't show them your license.
Even though you aren't required to show your ID, most bartenders still need it. They are breaking the law if they don't ask for it and the patron is under 21. However, bartenders are not breaking the law if someone presents a believable fake ID – that is the patron's illegal activity.
Parents, Guardians, and Spouses
In Texas, a parent or guardian can buy alcohol for their underage child. As long as they supervise the drinking and don't buy drinks for anyone else, it's legal for an underage person to drink in public, as long as their parents are there.
The same goes for married couples. If one spouse is over 21 and the other is not, the legal spouse can buy alcohol for their younger husband or wife. Like in the parental guardian case, it's only permitted if the spouse supervises and doesn't buy drinks for anyone else.
Underage drinking consequences
Underage drinking is illegal in Texas, and minors who are caught drinking or in possession of alcohol can face serious consequences. Here are some of the penalties for underage drinking in Texas, according to the search results:
Minors who are caught in possession of alcohol can face a fine of up to $500, a 30-180 day driver's license suspension, 8 to 40 hours of community service, and mandatory alcohol-awareness classes.
If a minor is caught drinking and driving, they can face a fine of up to $2,000, three to 180 days in jail, and a driver's license suspension for 90 days to a year.
Adults who provide alcohol to minors can face a fine of up to $4,000, confinement in jail for up to a year, and automatic driver's license suspension.
Minors who are caught drinking or in possession of alcohol can also face Class C misdemeanor charges, which can come with steep fines and even jail time.
Minors who are caught drinking or in possession of alcohol can also face driver's license suspensions, community service, and mandatory alcohol awareness classes.
Minors who are caught drinking or in possession of alcohol can also face enhanced penalties for additional offenses, including longer driver's license suspensions and fines of up to $2,000.
It's important for minors to understand the severe consequences of underage drinking and to make safe and smart choices. Parents and legal guardians can also be held responsible if they provide alcohol to minors, so adults need to be aware of the laws and penalties as well.
Designated Driver Programs in Texas
Designated driver programs are an essential way to prevent drunk driving and promote safe transportation. Here are some designated driver programs available in Texas, according to the search results:
University of Texas Designated Driver Program – The University of Texas offers a safe ride program that provides free rides to students who cannot drive home safely. The program is available on Thursday, Friday, and Saturday nights from 11 p.m. to 4 a.m. and is operated by Capital Metro, the local public transportation provider.
Designate Me – Designate Me is a designated driver service that operates in Texas and provides drivers for hire to transport individuals and groups to and from wineries, breweries, and distilleries.
Touch of Texas Designated Driver Program – Touch of Texas, a bar and restaurant in West Virginia, offers a designated driver program that provides free non-alcoholic drinks to designated drivers. The program is designed to encourage responsible drinking and prevent drunk driving.
Rides Under the Influence – Rides Under the Influence is a free designated driver program in San Antonio that provides rides to individuals who are too intoxicated to drive. The program is available on Friday and Saturday nights from 9 p.m. to 3 a.m. and is operated by volunteers.
Safeway Drivers – Safeway Drivers is a designated driver service in Houston and Dallas. The service provides drivers to transport individuals and groups to and from nightclubs, restaurants, and special events in the comfort of their vehicles.
Overall, designated driver programs are an essential way to promote safe transportation and prevent drunk driving. These programs offer various options for individuals and groups who need a safe ride home.
Drinking at Clubs
With these age restrictions and drinking laws, clubs usually have a set of workarounds for their patrons to enjoy their time. If the club is in a dry area of Texas, it will register as a private club to sell alcohol.
This means that customers "join" the club by offering their ID at the door and can purchase.
For those younger than the drinking age at clubs, bartenders often have sodas and various non-alcoholic beverage options. Younger patrons will be able to enjoy the entertainment and dancing in the club as well.
Alcohol Sales Hours and Days in Texas
In Texas, the sale of alcohol is regulated by the Texas Alcoholic Beverage Commission (TABC), and there are specific hours during which alcohol can be sold. Here is an outline of those hours for both on-premise and off-premise consumption as of my last update:
For Off-Premise Consumption (e.g., liquor stores, grocery stores, convenience stores):
Liquor Stores:
Monday to Saturday: 10:00 AM to 9:00 PM
Closed on Sunday, Thanksgiving Day, Christmas Day, and New Year's Day. If Christmas Day or New Year's Day falls on a Sunday, then the store must be closed the following Monday.
Beer and Wine Sales:
Monday to Friday: 7:00 AM to midnight
Saturday: 7:00 AM to 1:00 AM (Sunday morning)
Sunday: Noon to midnight (However, beer and wine can be sold starting at 10:00 AM if it is served with food, like in a restaurant or similar establishment.)
For On-Premise Consumption (e.g., bars, restaurants):
Bars and Restaurants:
Monday to Friday: 7:00 AM to 2:00 AM the following day
Saturday: 7:00 AM to 1:00 AM on Sunday
Sunday: Noon to 2:00 AM the following day (Alcohol service can begin at 10:00 AM with the service of food.)
Special Conditions:
In some counties or cities, the hours can vary, especially if they have chosen to be "dry" or "moist" (limiting sales) areas.
Some cities in Texas may have extended hours or additional permissions based on local laws.
During state or national elections, there are restrictions on alcohol sales while polls are open.
Hotel bars can serve guests alcoholic beverages at any time of the day.
It is important for businesses selling alcohol and consumers looking to purchase it to be aware of these regulations and any local variations. Always check the latest guidelines from the TABC or local authorities, as laws can change.
Safety tips for clubbing in Texas
Clubbing, like any activity that involves being in crowded places and consuming alcohol, requires a mindful approach to safety. Here are some safety tips to consider when going out to clubs in Texas, or anywhere else:
Plan Your Transportation: Arrange for a designated driver, use a ride-sharing service, or have the number of a reliable taxi service. Never drink and drive.
Stay in Groups: Go out with friends and look out for each other. There's safety in numbers, and it's often more enjoyable to share the experience.
Monitor Your Drinks: Keep an eye on your drink and never accept drinks from strangers unless you see it being made by the bartender. This helps protect against drink tampering.
Know Your Limits: Be aware of how much alcohol you're consuming. It's easy to get caught up in the fun and drink more than intended.
Charge Your Phone: Ensure your phone is fully charged before you go out so you can communicate or use it in an emergency.
Share Your Location: Let someone know where you will be, and consider sharing your live location with a trusted friend via your phone.
Be Aware of Your Surroundings: Familiarize yourself with the club's layout, noting the exits and keeping an eye out for any potential dangers.
Secure Your Valuables: Only take the essentials and consider a money belt or a small bag that can be secured closely to your body to prevent theft.
Dress Appropriately: Wear comfortable shoes and clothing that won't make you vulnerable to accidents or unwanted attention.
Be Cautious with Strangers: It's okay to meet new people, but be cautious with the information you share, and be wary if someone is overly persistent or uncomfortable.
Avoid Confrontation: If a situation escalates, it's usually best to walk away. Alert club security if you feel threatened or witness violence.
Stay Hydrated: Clubs can be hot, and alcohol dehydrates you. Drink water throughout the night.
Respect Others: Maintain the personal space and boundaries of others and expect the same in return.
Know the Club's Reputation: Research the club before going. Some venues are known to be safer and better managed than others.
Obey the Law: Be aware of Texas laws regarding alcohol consumption, drugs, and conduct in public places.
Use Reputable Services: Only use licensed and reputable services when booking VIP tables, purchasing tickets, or using transportation.
Remember, while clubbing can be a fun experience, it's essential to prioritize your well-being and the safety of those around you. If you feel unsafe, don't hesitate to contact club security or local law enforcement.
Texas Clubbing FAQs
Are there other drinking laws to keep in mind?
Texas has many other alcohol laws centered around permits, various locations still prohibited, and alcohol selling. In some counties and towns, retailers can't legally sell alcohol. Restaurants and breweries have to register as private clubs to be able to provide alcohol.
Texas doesn't allow customers to buy alcohol with coupons, but many places offer drive-through margaritas and daiquiris (sealed, of course). The alcohol and ID laws in Texas are sometimes somewhat contradictory, and many are leftovers from the past, but they work to keep Texans safe on the weekends.
What are blue laws?
On the other hand, the Blue Laws do not allow selling alcohol for two consecutive weekend days. This law causes liquor stores to close down on Sundays between certain hours. It depends on the number of alcohol licenses the stores have, but most shut down on Sunday.
However, the laws have different rules for different types of stores. While liquor stores shut down, grocery stores, gas stations, and convenience stores often still offer beer and wine (although not liquor) throughout the weekend. This is because they also sell other things and hold limited liquor licenses.
Help Lines for Drinking and Other Related Issues
For individuals seeking help with drinking or related programs, there are several helplines and resources available nationally and within Texas. If you need support, there is someone here for you:
National Helplines:

Substance Abuse and Mental Health Services Administration (SAMHSA): Provides a confidential free helpline for individuals and family members facing mental health and/or substance use disorders. This service provides referrals to local treatment facilities, support groups, and community-based organizations.
National Council on Alcoholism and Drug Dependence (NCADD): Offers a 24-hour helpline for those struggling with alcoholism to contact and speak with someone about their issues confidentially.

Phone: 1-800-NCA-CALL (622-2255)
Website: ncadd.org

Texas State Helplines:

Texas Department of State Health Services: Offers resources and information on substance abuse services in the state.
The Texas Youth Helpline: Provides prevention services to youths, parents, siblings, and other family members who need a caring voice and sympathetic ear.

Local Texas Programs:

The Council on Recovery: Houston-based organization providing a wide range of services for individuals and families affected by alcoholism, drug abuse, and related issues.
Alcoholics Anonymous (AA) Texas: For finding local AA meetings and resources in Texas.

University Programs:

Many Texas universities offer counseling and substance abuse programs for students. Contact the university's student health center for more information.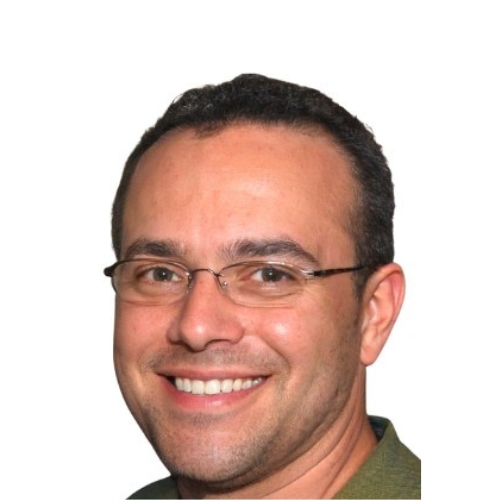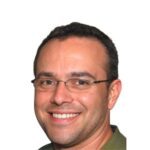 Christian Linden is a seasoned writer and contributor at Texas View, specializing in topics that resonate with the Texan community. With over a decade of experience in journalism, Christian brings a wealth of knowledge in local politics, culture, and lifestyle. He holds a Bachelor's degree in Communications from the University of Texas. When he's not writing, Christian enjoys spending weekends traveling across Texas with his family, exploring everything from bustling cities to serene landscapes.