Read In:
12
minutes
Share the post "Hidden Gems in Austin You Won't Want to Miss"
There's something a little bit special about Austin, Texas. The state capital has been voted America's best city several times in recent years, and it's become one of the most popular relocation destinations over the last decade. Rarely out of the headlines, Austin is a vibrant city, full of cultural diversity, with endless things to do. 
As well as being a great city to live in, Austin is now one of the hottest tourist destinations in the U.S. Music, food, and entertainment are some of its biggest selling points. With more than 300 days of sunshine yearly, the weather isn't bad either. So, if you're planning a trip, here's what to do in Austin, Texas.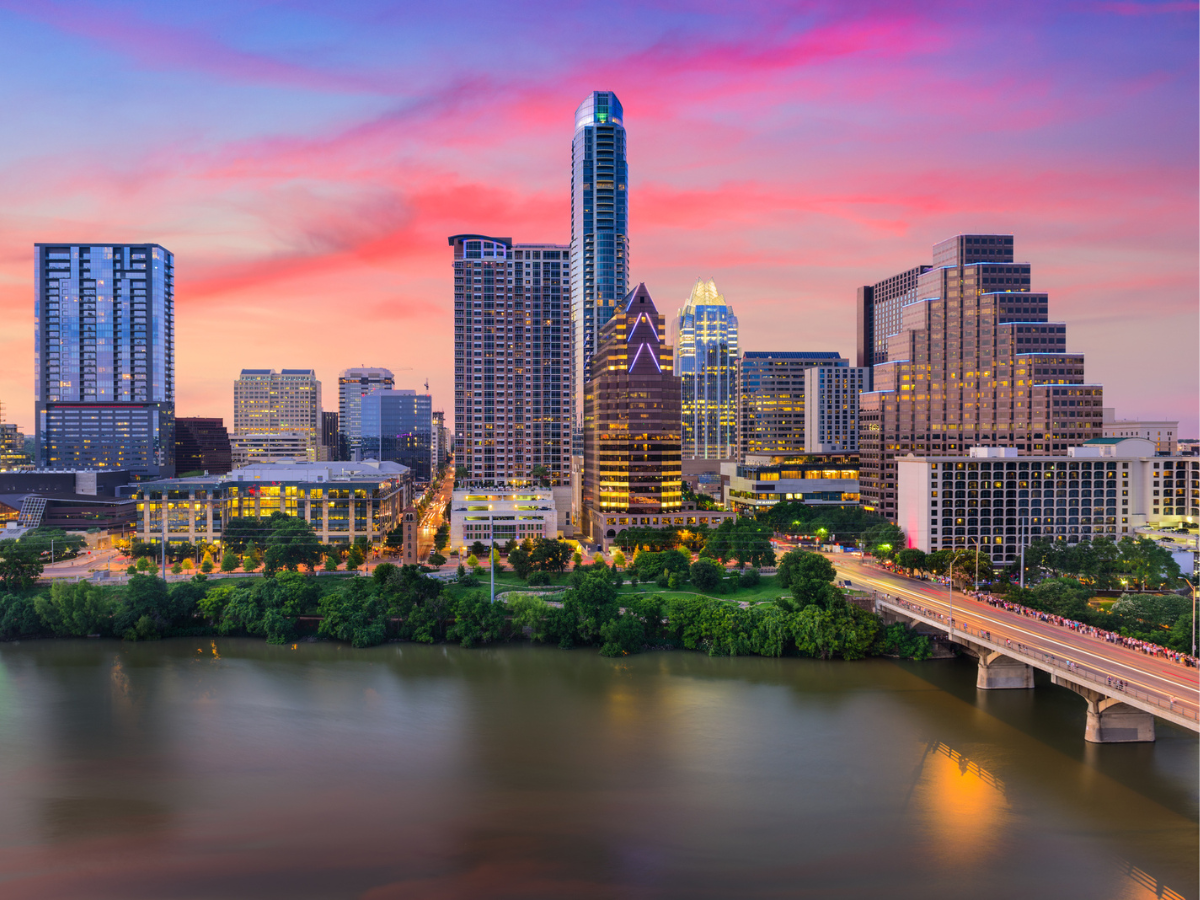 What To Do In Austin Texas
Austin isn't your typical Texas City. Yes, everything is bigger in Texas, and the rule most certainly applies to Bat City. That said, Austin has a number of unique quirks that make it stand out in the Lone Star State. In addition to southern hospitality, great food, and kind people, Austin has plenty more to offer.
Often described as a liberal oasis, Austin embodies counterculture and has elements of a cool sleepy town despite being a rather large city. Wherever you may roam, the energy is infectious and the beautiful year-round weather means locals tend to keep active and embrace the outdoors.
In terms of what to do in Austin, visitors are spoiled for choice. If you're a music fan, Austin has the best live entertainment in the country. Prefer a more culinary-based vacation? You have your pick of a variety of world-class restaurants, from vegan cafes to legendary barbecue joints. 
Downtown
Downtown is packed full of great bars, historic monuments, fascinating museums, and more. Heading toward the outskirts of the city, you'll find a plethora of hiking trails, a distinguished race track, and stunning nature where you can camp, hike, fish, swim, and explore to your heart's content.
With so many options to choose from, it can actually be difficult to know what to do in this fantastic city. To help you get your head around your upcoming trip, we've outlined a number of categories, detailing specific activities according to your needs.
Whatever you decide to do, we're sure you'll enjoy the weird, wild, and wonderful city. We will look at the following;
Things to Do for Adults

Breweries
Music Festivals
Hiking

Unique Things to Do

BBQ's
Congress
Live Music
Motorsport

Things to Do with Kids

Theatre
Gardens
Science
Educational Day

Things to Do Downtown

Ladybird Lake
Capitol Building
Arts
Fun Things To Do In Austin For Adults
Whether traveling with a group of friends or solo, Austin is a dream destination for adults. The nightlife rivals that of any city in the country and there is a wide variety of options, from rocking country bars to more sophisticated clubs and late-night establishments.
However, the fun and entertainment go beyond bars and clubs. The easygoing nature of locals has cultivated a creative population that supports each other. There are countless artisan food stores and regional drinks producers. Virtually every weekend, you can attend a lively event. So, with that in mind, here's a look at our top picks.
Sample the Goods at a Local Brewery
As you may have already gathered, Austin is a pretty fun town. Although Sixth Street and Rainey Street are the most famous areas to barhop, the entire 78701 ZIP code is a great place to party. Downtown Austin has the highest number of bars per capita in the United States. 
While you can find your standard and most popular drinks everywhere, the city has developed a thriving craft beer scene. It's truly one of the most exciting U.S. cities for beer lovers. Moreover, many of the staff are passionate about what they do and offer information, advice, and sometimes, tours of their facilities.
We recommend doing some research to find a brewery that fits your taste and preferences. However, to give you a head start, we've compiled a list of our favorites, including different bar styles with varied offerings. You'll have no shortage of things to do at night in Austin.
| | | | |
| --- | --- | --- | --- |
| Bar | Setting | Food | Extras |
| Austin Beer Garden Brewing Company | Warehouse-style beer garden | Pizza, sandwiches, & salads | Brewery tours & live music |
| Austin Beerworks | Warehouse & backyard BBQ-style | Tex-Mex, burgers, & wings | Brewery tours & live music |
| Independence Brewing | Rustic bar & lounge | Food trucks | Brewery tours, live music, & daily events |
| Hold Out Brewing | Patio bar | Burgers, salads, & sides | Sports, merch store, & beer to-go |
| Jester King Brewery | Farmhouse setting | Sandwiches, pizzas, & food trucks | Tours, tasting, events, & overnight stays |
| Zilker Brewing Company | Rustic traditional bar | Spicey Boys Chicken | Seasonal beers, merchandise, & regular events |
| Pinthouse Brewing | Modern bar | Pizza, chicken, sharebales, & brunch | Regular events, keg requests, beer to-go, & sports |
Breweries and Beerhouse in Austin
Attend a Music Festival
Austin is well-known for its music scene. After all, it's nicknamed the Live Music Capital of the World. That's a moniker that shouldn't be taken lightly. You can find talented artists in several bars and venues around the city. However, Austin also has several high-profile music festivals each year. 
In addition to blockbuster events, like Austin City Limits, there are several lower-profile festivals that are well worth a visit. Depending on the time of year, you could catch a country, rock, jazz, reggae, or electronic festival. People travel from all over the world to attend.
Here are some festivals to look out for around the time of your visit:
Austin City Limits
South By Southwest (SXSW)
UTOPIAfest
Levitation
Austin Reggae Fest
iHeartCountry Music Festival
Lucktoberfest
Oblivion Access
Seismic
HONK!TX
Old Settlers Music Festival
Picnik Électronik Austin
From art and literature events to culinary and music festivals, the options are virtually endless. Just make sure to do your research ahead of your trip to ensure you get tickets.
Take a Hike
If you want a break from the city lights, loud music, and party scene, embrace Austin's beauty with a hike in nature. In truth, you don't actually have to leave the city for some R&R, but heading an hour or two toward the outskirts is well worth it.
Barton Creek Greenbelt is one of the most popular hiking locations in Austin due to its accessibility as well as the footbaths and bicycle tracks. You can choose from several safe trailheads and can travel over 12 miles using them. During the wetter months (May, June, and October), you may even get the chance to swim in the creek.
McKinney State Park, located to the southeast of the city, is a short drive out of downtown and offers some stunning photo opportunities. On a day trip, you can stroll the woods, explore caves, and take in beautiful waterfalls. There are nine miles of recognized hiking trails throughout the park.
There are also some fun hiking and biking options within the city limits. One extremely popular route is the Ann and Roy Butler Hike and Bike Trail. The trail is geared toward more leisurely journeys and the 10-mile loop provides entryways to major landmarks, like Zilker Park, Lady Bird Lake, and Congress Street Bridge.
Other excellent hiking options include:
Violet Crown Trail
River Place Nature Trail
Mount Bonnell
Wild Basin Wilderness Preserve
Walnut Creek Metro Park
Mayfield Nature Preserve
Unique Things To Do In Austin
A word commonly used to describe Austin is "unique". Although this is generally a reference to the people and culture, there are some things you can do in Austin that you can't do anywhere else in the country. Well, at least not at the standard Austin sets.
Whether you're alone or in a group, the following activities are among the best Austin has to offer. Add two or three of these to your itinerary, and you'll create memories that'll last a lifetime. 
Eat the Legendary Texas BBQ
Barbecue is serious business all over Texas. Luckily for you, Austin is at the epicenter of it all. The barbecue is so good here that Aaron Franklin, founder of Franklin Barbecue, won a James Beard Award, which is a prize awarded to recognize excellence in the culinary arts.
Simply put, sampling barbecue in Austin is not an option. Even if you're a non-meat eater, you'll find restaurants or food trucks with phenomenal vegetarian and even vegan options. Southern hospitality extends to all comers. So, without further ado, here's our list of sumptuous Texas barbecue joints (visit as many as you can):
Franklin Barbecue
Micklethwait Craft Meats BBQ
LeRoy and Lewis Barbecue
Interstellar BBQ
Kerlin BBQ
Brown's Bar-B-Que
Distant Relatives
La Barbecue
Valentina's Tex Mex BBQ
Terry Black's BBQ
Bat Watch at Congress Avenue Bridge
When Congress Avenue Bridge underwent renovations in 1980, nobody expected it to become a haven for bats. However, shortly after construction finished, it transformed into an urban cave, housing…wait for it…an estimated 1.5 million Mexican free-tailed bats.
The best thing about it is that you can watch these bats flee their nests every night at sundown from late spring until early fall. During these seasons, locals and visitors cram the bridge to watch this phenomenon. It's a sight that must be seen to be believed. Do yourself a favor and get to the bridge before sunset at least one of the nights you're in Austin.
Experience the Best Live Music in the United States
Many people are surprised to hear that Austin, not Nashville, is home to the best live music in the country. Although music taste is subjective, we guarantee it won't disappoint. Moreover, there's music everywhere, from local dive bars to outdoor barbecue joints.
As a tourist, the best place to enjoy some live acts is Sixth Street. It's undoubtedly the city's party hotspot and claims several of the best music bars. There are countless world-class musicians in the city so get yourself to the street and find a place that tickles your fancy.
Check Out Some Motorsport at COTA
The Circuit of the Americas (COTA) is arguably the top motorsport arena in all of the United States. Located on the outskirts of Austin, the 1,500-acre site hosts some of the biggest and baddest motorsport events in the world every year, including Formula 1, MotoGP, and ESPN X Games.
The modern amphitheater is an outstanding arena and has only been in operation for just over 10 years. In addition to high-octane racing, it's also a popular venue for music concerts. Check out the COTA website ahead of your trip to see if there are any interesting events during your stay.
Best Things To Do In Austin With Kids
There's no doubt that Austin has great nightlife. However, it's not just a party town. In truth, it's not even known as a party town. It's a perfect destination for a family trip or a weekend away with kids. Depending on the type of vacation you're after, you have plenty of options.
With first-rate museums, important historical sites, and tons of child-friendly activities, you can construct an itinerary that best fits your needs. Wherever you go, there are generally excellent food options, even from food trucks or small corner stores. Let's take a closer look at fun things to do for kids.
Explore the Wacky Side of Austin
"Keep Austin weird" is a phrase that's often uttered around the city. As a place that prospered due to its unique people and peculiar culture, it's filled with quirky, creative, and fun activities. Many of which are child-friendly and suitable for the whole family.
Young kids are sure to get a kick out of Magic's Theater. The theater showcases a variety of performances during the weekends and converts into a museum during the daytime. Our favorite night to visit is Friday, when you can observe the magic up close with an intimate show.
For teens, a magic show may not be the ideal form of entertainment. Instead, consider visiting Eureka Room. The Eureka Room provides a unique experience where participants engage in sensory, playful programming in one small room. Most of the fun is in the surprise so you'll have to trust us on this one.
Austin is also home to some fantastic escape rooms. But be warned, they're very popular so you should reserve your spot in advance. Some of the best spots are The Escape Game, Escape Hour, Austin Panic Room, Mindspark Adventures and Escape Games, and Project Panic Escape Games.
Horror fans can take a hearse limo haunted ATX tour. Although it's not a totally terrifying experience, it may not be the best choice for very young kids. The SeaToBelieve Aquarium is also a fun experience on the northern outskirts of the city.
Spend an Afternoon at Zilker Park
Zilker Park is one of Austin's finest assets. Known fondly as the "Jewel in the Heart of Austin", Zilker combines plush gardens, natural swimming pools, and a Science Center for a splendid day out. The stunning views of the city skyline are the icing on top of the cake.
Zilker is a 351-acre park situated along the Colorado River. It's filled with nooks and crannies and the number of outdoor activities available is virtually endless. Within the park, you can find playgrounds, volleyball courts, picnic sites, a disc golf course, a recreation center, well-maintained gardens, the Hillside Theater, and more.
Although you can get around easily on foot, it's the perfect spot for a family bike ride. The Botanical and Sculpture Gardens are must-visits. One of the most popular areas within the Botanical Gardens is the Hartman Prehistoric Garden. Here you can find fossilized dinosaur tracks and life-sized sculptures of dinosaurs.
The Austin Nature and Science Center is located on the west side of the park. This Center is free to enter and features several great exhibits for kids, including a Dino Pit and mammal walkway, where there are live regional animals, like bobcats, foxes, and prairie dogs. There are also workshops available on certain days.
If it's hot, take the family to cool down in Barton Springs Pool, which is a large natural swimming pool (three acres) supplied by natural springs. The minimal entry fee goes toward protecting local wildlife. As one of the most loved parts of the city, it's well worth the money.
Have an Educational Day
Austin is home to several world-renowned museums as well as historical and cultural landmarks. These not only make for a wonderful day out for kids, but they're also ideal for adults and families. You might be surprised at what you can see, do, and learn in a few hours.
The first stop on your tour should be the Bullock Museum. It's dedicated to telling the "Story of Texas" and has a variety of enlightening exhibitions as well as thought-provoking events. Among other things, the main focuses of the museum are history, civil rights, ranching, space, and science.
Next up, check out the Lyndon and Lady Bird Johnson (LBJ) Presidential Library and Museum. Situated on the University of Texas grounds, this fascinating museum uses innovative exhibits to give you an insight into the tumultuous political climate that took place when President Johnson was in office.
Finish your educational day with a visit to the Museum of the Weird on the famous Sixth Street. "America's strangest attraction" features many curious exhibitions from mermaids to shrunken heads. If it sounds too weird for your liking, head to Thinkery, a more enriching science experience, geared toward inquisitive kids.
Exciting Things To Do In Downtown Austin
Many visitors stay in Downtown Austin, ensuring they're close to the main sights, landmarks, bars, and restaurants. There are plenty of great places to stay for all budgets. Downtown is safe, vibrant, and easy to get around, either by car, by bicycle, or on foot.
Obviously, as we discussed above, bars and breweries are plentiful downtown. So, in this section, we'll cover more general activities to look forward to.
Relax at Lady Bird Lake
Austin locals and visitors love nothing more than spending the day at Zilker Park and taking a paddle board out on Lady Bird Lake. This is without doubt one of the best ways to explore the park and the branches of the city that skirt the waterway.
You can also rent canoes and kayaks at several locations around the park. Rowing Dock is one of the most popular rental companies and has plenty of good reviews. If you want to try your hand at angling, the lake is stocked with bass, carp, and catfish. However, you may need to source your own equipment.
Whatever you decide to do at the lake, be sure to pack a picnic and take in some sun. If you're lucky, you may even catch a free yoga class on the greenery next to the water. There's also a handy boardwalk around the lake, offering different views and photo opportunities.
Visit the State Capitol Building
The Texas State Capitol building is located in the heart of downtown Austin. It's the official seat of government of the state and holds the offices and chambers of the Governor of Texas and the Texas Legislature. The architecture is astonishing and it has been recognized as a Historic Landmark since 1986.
You'll be glad to hear that the State Capitol provides free tours around the building and grounds. This is the best way to get a brief history of the building, its history, and its importance to the city and state. Rest assured that phones are allowed so you can take plenty of photos.
After strolling the halls and grounds, you can check out the Visitors Center. This is the oldest state office on the premises.
Embrace the Arts
Downtown is the place to be if you're on the lookout for art. You can find it everywhere, from street murals to quality music. For something a little more comprehensive, check out a few of the amazing art museums scattered around downtown.
The Blanton Museum is home to the biggest art collection in the city. In addition to permanent pieces, it houses different exhibits throughout the year. The museum also hosts special events occasionally, so inspect the online calendar ahead of your visit. Admission is free on Thursdays, but expect it to be busy if you decide to go.
The Contemporary Austin has two locations downtown. As the name suggests, it's a contemporary art museum with an eclectic selection of exhibitions and paintings. The museum is some 8,000 square feet so there are several large exhibits. We recommend visiting the Laguna Gloria location for the outdoor sculptures.
Austin's strong Latin influence birthed the Mexic-Arte Museum in 1984. The museum intends to improve the lives of Texans and visitors through thought-provoking exhibitions and educational-based programming. It's constantly rotating its displays, keeping things fresh. 
References
Share the post "Hidden Gems in Austin You Won't Want to Miss"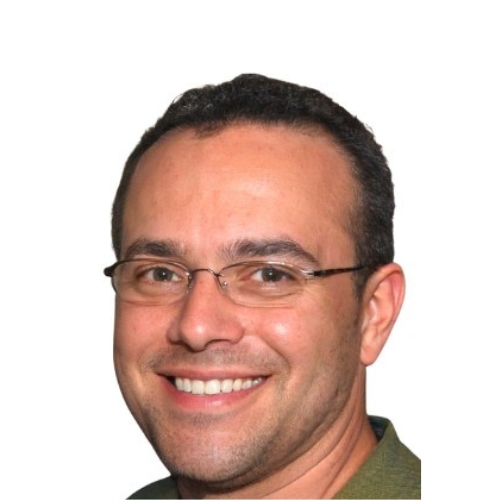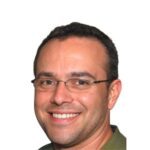 Christian Linden is a seasoned writer and contributor at Texas View, specializing in topics that resonate with the Texan community. With over a decade of experience in journalism, Christian brings a wealth of knowledge in local politics, culture, and lifestyle. He holds a Bachelor's degree in Communications from the University of Texas. When he's not writing, Christian enjoys spending weekends traveling across Texas with his family, exploring everything from bustling cities to serene landscapes.