Read In:
6
minutes
The town of Marfa sounds like a place you might have heard of but never been to. Or is it something totally new, and you wonder where it is located, how to get there, and why would anyone like to visit?
Marfa, Texas, is a small remote town offering visitors quite the art scene. From art galleries to many museums, art lovers would fall in love with Marfa. The city also offers good food, unique shopping experiences, and great stays. This town is in Presidio County and close to the Mexican border.
About Marfa Texas
In the far west of Texas is a small dot of a town called Marfa. Marfa has a population of 1750 people and is so remote that even if you want to fly there, it will take an additional car ride of 3 hours to reach the town. However, this small town has a history, and an in-between story, leading to it being quite famous among art people.
In the 1970s, a famous artist, Donald Judd, moved away from the busy city of New York City to the remote town of Marfa – where there is absolutely nothing. This was perfect for what he wanted; peace, quiet, and a change from the city's hustle. His art can still be seen here today and made Marfa famous.
Facts About Marfa Texas
Location: Marfa is on the far west side of Texas, on highway 90 and 60 miles from the Mexican border.
County: Presidio
Zip Codes: 79843
Population: 1750
Crime Rate: 52% lower than the US rate
The average temperature in June: average high of 91,4 °F
The average temperature in January: average high of 60,8 °F
Universities: Fieldwork Marfa College. The closest university is Sul Ross State University in Alpine, 22 miles away.
Airports: closest airports are El Paso International airport and Midland airport, both around 180 miles from Marfa
Best Hotels: Hotel Saint George; The Hotel Paisano; The Lincoln Marfa
Best Restaurants: Marfa Burrito; Cochineal; Lost Horse Saloon
Art Museums: The Chinati Foundation; Ayn Foundation; Ballroom Marfa; Judd Foundation;
What's Marfa Texas Known For
There might not be much in Marfa, but it has its signature areas, viewpoints, and reasons to go there. The far trip to the west, in the desert in the Big Bend country, will shock you with its pure, natural beauty amid nothing.
Town for Minimalistic Art lovers – The town boomed when Judd started illustrating his art on an old military base he bought in Marfa. Soon the city turned into a sight of minimalistic art, and people from all over came to see the art.
The Marfa lights – strange lights of orange, blue, and green hues can be seen a few days in a year in Marfa. The lights cannot be explained, but it is beautiful to see if you are privileged enough to be there when they come out of hiding.
People From Marfa Texas
Amy Cook – singer/ song-writer = lived in Marfa for a while
Donald Judd – a minimalistic artist = moved to Marfa later in his life and made the town famous.
Robert Jay Matthews – American Neo-Nazi activist = born in Marfa
Where Is Marfa Texas?
Marfa is on the western side of Texas, 60 miles from the Mexican border. It is a remote town, with the closest major cities being El Paso and Midland, around 180 miles from Marfa. It is in Presidio County and part of the Big Bend country. Highways 90 and 67 run through Marfa.
Nearby Location
Fort Davis – a more prominent city 22 miles away.
Valentine – a small town 32 miles away.
Big Bend Ranch State Park is 92 miles away.
Layout Of Marfa Texas
Road 67 enters the town from the south and exists towards Alpine. Main road 17 runs through the middle of the city towards Fort Davis. On the south side, just outside of town, is the famous Chinati Foundation Art Museum. The other museums can be found throughout the city and are surrounded by eateries. The golf course is on the east side of town.
Areas In Marfa Texas
Eastern Marfa
Central Marfa
Southern Marfa
Eastern Marfa is considered the upper-class Marfa regarding housing, neighborhoods, and facilities. It is a quiet area with not much going on; thus, perfect for people who want peace and quiet.
Central Marfa is busy, and most of the town's amenities are situated here. Most of the schools, stores, and museums are here as well.
Southern Marfa is the best price for renting, still part of the town and the activities, but less than the central town. Marfa is a safe town, and people can easily rent a house in this area and be perfectly safe.
Getting About Marfa Texas
As a small town, Marfa might have different transport methods than other towns in Texas. However, the average commuting time in Marfa is 0 minutes, showing you how small the town is and how close everything is.
| | | |
| --- | --- | --- |
| Means Of Transport | Marfa | United States |
| Walking | 31,1% | 2,7% |
| Driving | 63,5% | 85,6% |
| Public transport | 0,0% | 5,1% |
| Bicycles | 1,3% | 0,6% |
Transportation use in Marfa, Texas
Getting About On Foot
Marfa is the perfect place to grab your walking shoes and either go and visit your neighbor, go to the shop, or go to work. Because it is a small town, everything is close to one another, and the city is safe, showing that walking is quite a popular means of getting to and from work.
Getting About With A Car
When living in Marfa, the most popular way of getting about is either with one's car (50,7%) or carpooling (12,8%). This will include working or schooling in nearby towns or bigger towns and cities such as Fort Davis and El Paso.
Getting About By Public Transport
The people of Marfa don't use public transport. Usually, public transportation is more needed and used in cities where the traffic is too much and the living costs too high to own a vehicle. However, this is different in Marfa.
Getting About By Cycling
It may look like a little, but 1,3% of Marfa people use a bike to go to work. This adds up to around 23 people using their bikes to go to work. Working at the golf course, the building company, or going to school at the fieldwork college, might lead some to hop on their bicycle. These areas are out of town and too far for walking.
What To Do In Marfa Texas
Marfa has many things to do, see, and eat that will blow your mind. It might be a small town in the middle of nowhere, but it still has a few exciting things to offer and explore.
Marfa Mystery Light viewing
Visit an Art Museum
Chinati Hot Springs
Adventurous activities at Angell Expeditions
The town might be known for its artistic side and all the art you can view here, but that is not all there is to Marfa. You can choose whether to go shopping, taste the local cuisine, relax under the stars, or be adventurous.
Marfa Mystery Lights View Point
One of the things Marfa is known for is the mysterious lights that can be seen only for 15 days a year. It is not set in stone when they appear, and you can count yourself lucky when you see them. Nobody knows what they are, making it even more mysterious. The town set up a viewpoint to watch these lights, but you can book a camping site and hope to see these lights at night.
Visit An Art Museum
There are many art museums in Marfa, and people come from far to see and view the art in this town. Some are art galleries, and others are museums. Whichever you consider, you will undoubtedly see beautiful minimalism.
Chinati Hot Springs
It is not located in Marfa, but something you can incorporate with your trip to Marfa. An oasis amid the desert. You can relax in beautiful cabins and hot springs and enjoy the remote, serene surroundings.
Where To Eat
Food Shark
Marfa Burrito
Jett's Grill
The Capri
Where To Stay
Hotel Saint George
Cibolo Creek Ranch
The Lincoln Marfa
El Cosmico
Marfa FAQs
Is Marfa A Good Place To Live?
Marfa is a small town with a rural feel and no universities or pristine schools. Most people in Marfa own their homes and are retired. It is a safe and remote town, so it would be up to you to live in this sort of town.
When Is The Best Time To Visit Marfa?
The best time would be around March to May. However, the season is turning and getting hotter again. Thus, the chances of wind and snow are over, but the rain has yet to start.
References: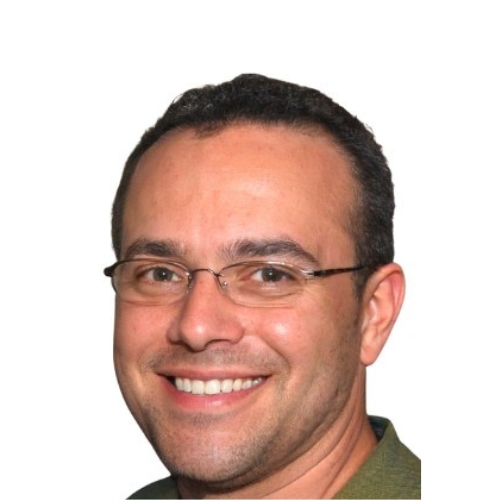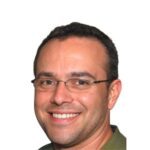 Christian Linden is a seasoned writer and contributor at Texas View, specializing in topics that resonate with the Texan community. With over a decade of experience in journalism, Christian brings a wealth of knowledge in local politics, culture, and lifestyle. He holds a Bachelor's degree in Communications from the University of Texas. When he's not writing, Christian enjoys spending weekends traveling across Texas with his family, exploring everything from bustling cities to serene landscapes.