Read In:
12
minutes
Houston has a population of over 2 million and is a fantastic place to live, so there must be a few celebrities in Houston.
Houston is as famous on Earth as it's famous on the moon. After all, it's the birthplace of many celebrities and the living place of choice for many others.
Today, we'll shed light on 18 celebrities who live in Houston. Spoiler: one of our picks is a former American President. Can you guess who he is?
Why celebrities choose to live in Houston
There are a few key reasons why many celebrities choose to make their home in Houston, Texas:
Cost of Living: Houston offers a relatively lower cost of living compared to other major cities like Los Angeles or New York City, especially when it comes to real estate. This means that celebrities can get more value for their money in terms of property size and luxury.
Privacy: Houston is less paparazzi-focused compared to cities that are traditionally associated with the entertainment industry. This affords celebrities a degree of privacy that might be harder to come by in other cities.
Cultural Diversity: Houston is one of the most culturally diverse cities in the United States. This diversity is reflected in its food, art, and community events, which might appeal to individuals who enjoy a cosmopolitan lifestyle.
Economic Opportunities: Houston's economy is not solely reliant on the entertainment industry. Its strong ties to oil and gas, medical research, and technology provide financial stability and opportunities for investment beyond the traditional celebrity income sources.
Proximity to Home: For celebrities who are native Texans or have family in the state, living in Houston allows them to stay close to their roots while still maintaining a high standard of living.
Philanthropic Opportunities: Houston has a robust charitable community with many opportunities for charity work and community engagement. Celebrities often get involved in local causes and can make a significant impact on the community.
Travel Convenience: With a central location in the U.S. and a large international airport, Houston is a convenient location for travel, which is a frequent requirement for celebrities with busy schedules.
Local Arts Scene: Houston has a vibrant arts scene, including theater, ballet, symphony, and various museums. For those interested in the arts, Houston offers a thriving community to be a part of.
Sports: The city is home to several major sports teams, and celebrities interested in sports, either as fans or potential team owners, may find Houston an attractive place to live.
Quality of Life: Houston provides a high quality of life with its numerous parks, recreational areas, shopping centers, and restaurants. The blend of urban and suburban regions means that one can choose a living space that best fits their lifestyle.
So, in short – the combination of affordability, privacy, and opportunities help make Houston an attractive place for many celebrities to call home, as evidenced by some famous names that have lived there over the years.
Who Are the Celebrities That Live in Houston?
Here are the top celebrities who live in Houston, Texas:
Beyoncé
Travis Scott
Jim Parsons
Dennis Quaid
Lizzo
ZZ Top
Paul Wall
Bun B
Lee Majors
Richard Linklater
Kenny Rogers
Joel Osteen
Michael Strahan
George W. Bush
Vince Young
Wes Anderson
Shelley Duvall
Slim Thug
Beyoncé
Beyoncé is a Houston native and has a solid connection to her hometown. She grew up in the Third Ward neighborhood and often featured it in her music videos. 
Beyoncé has also been involved in several philanthropic efforts in Houston, including the Knowles-Rowland House, a permanent supportive housing complex for the homeless that she helped fund. 
The Knowles-Rowland House is named after Beyoncé and her former Destiny's Child bandmate Kelly Rowland. Beyoncé made a surprise visit to the Knowles-Rowland House redevelopment project in Midtown in September 2023, ahead of her "Renaissance" tour concerts in Houston.
Travis Scott
Travis Scott is a Houston native and has a strong connection to his hometown. He was born in Houston and grew up in the nearby city of Missouri City. 
Travis Scott's house is a 12,000-square-foot, three-bedroom, six-bathroom mansion in the trendy museum district of Houston. The house is worth $14 million and has a recording studio, a large pool, and a basketball court. 
Travis Scott has been involved in several philanthropic efforts in Houston, including donating $100,000 to the Houston Food Bank during the COVID-19 pandemic. In August 2023, Travis Scott was booked to play an arena in his hometown of Houston two years after the Astroworld tragedy left 10 people dead.
Jim Parsons
Jim Parsons, the Emmy and Golden Globe-winning actor, was born and raised in Houston, Texas. He has spoken fondly of his hometown in several interviews. 
In a 2019 interview with Visit Houston, Parsons described his favorite places from growing up, including the Houston Zoo, the Museum of Fine Arts, and the Menil Collection. He also mentioned his love for the city's diverse food scene, including Tex-Mex and Vietnamese cuisine. 
Despite living in Los Angeles and New York, Parsons has maintained strong ties to Houston and has expressed pride in his hometown. In fact, in a 2011 national spot promoting Houston, Parsons starred as a spokesperson for the city.
In 2018, Parsons sold his Los Feliz mansion in Los Angeles and has since been reported to be looking for a new home in Houston.
Dennis Quaid
Dennis Quaid is an American actor born and raised in Houston, Texas. He attended Paul W. Horn Elementary School in Bellaire and Pershing Middle School in Houston. 
Quaid also studied drama, Mandarin Chinese, and dance while a student at Bellaire High School. He continued his studies at the University of Houston but dropped out before completing his degree. 
Quaid has spoken fondly of his hometown in several interviews and has maintained strong ties to Houston. In 2021, Quaid released his debut Gospel album, "Fallen: A Gospel Record for Sinners," which debuted at No. 1 on the Top Christian/Gospel Albums chart and landed in the Top 15 on Billboard's Top 200 Christian/Gospel chart.
Lizzo
Lizzo, whose real name is Melissa Viviane Jefferson, is an American rapper and singer. She was born in Detroit, Michigan, but moved to Houston, Texas, with her family when she was ten.
After college, she moved to Minneapolis, Minnesota, where she began her recording career in hip-hop music. Before signing with Nice Life Recording Company and Atlantic Records, Lizzo released two studio albums, Lizzobangers (2013) and Big Grrrl Small World (2015).
She has become a household name, with over 5 billion global streams and a platinum-selling debut album. Lizzo has won three Grammy Awards and has been praised for her body positivity and sex-positive message.
She has also ventured into acting, with a role in the 2019 film Hustlers. Lizzo maintains a solid social media presence, with over 13 million followers on Instagram.
ZZ Top
ZZ Top is an American rock band formed in Houston, Texas, in 1969. The band consists of vocalist-guitarist Billy Gibbons and drummer Frank Beard. Bassist vocalist Dusty Hill was also a band member until he died in 2021. 
ZZ Top has released 15 studio albums and has sold over 50 million records worldwide6. The band is known for their blues-inspired rock music and signature beards and sunglasses. 
Some of their most popular songs include "Gimme All Your Lovin'," "Sharp Dressed Man," and "La Grange". ZZ Top has won several awards, including three MTV Video Music Awards and induction into the Rock and Roll Hall of Fame in 20046. The band continues to tour and perform, with upcoming tour dates in Oklahoma and Texas.
Paul Wall
Paul Wall is an American rapper and DJ born in Houston, Texas. Here are some key facts about Paul Wall:
Paul Wall's real name is Paul Michael Slayton.
He began his career performing alongside fellow Houstonian Chamillionaire, with whom he released several albums, including 2002's independently released Get Ya Mind Correct.
Wall has spent much of his career affiliated with Swishahouse and has released several albums under the label and collaborated with numerous other rappers signed to the label.
He has released several solo albums, including The Peoples Champ (2005) and The Po-Up Poet (2014).
Wall is also known for his work as a DJ and has collaborated with several other artists in the hip-hop and rap genres.
In addition to his music career, Wall has appeared in several films and television shows, including the 2010 movie Xtinction and the BET comedy series The Holy Spoof.
Wall is known for his signature grillz, which he wore in the early 2000s and has since become a popular trend in hip-hop culture.
Wall has been vocal about his support for the Black Lives Matter movement and has spoken out against police brutality and racial injustice.
Overall, Paul Wall has had a successful career in the hip-hop and rap genres and has become a well-known figure in Houston's music scene.
Bun B
Bun B, whose real name is Bernard James Freeman, is an American rapper born in Port Arthur, Texas, on March 19, 1973. He is best known as one half of the southern rap duo UGK, which he formed in 1987 alongside Pimp C. Here are some key facts about Bun B:
Bun B has released five solo albums, including 2010's Trill OG, which received a rare 5-mic rating from The Source.
In addition to his music career, Bun B has appeared in several films and television shows, including the 2013 movie Scary Movie 5 and the TV series Queen of the South.
Bun B is also a distinguished lecturer at Rice University, where he teaches a course on hip-hop and religion.
He has been vocal about social and political issues, including police brutality and racial injustice, and has been involved in several philanthropic efforts in Houston.
Bun B has a strong social media presence, with over 1 million followers on Instagram.
Overall, Bun B has had a successful career in the hip-hop genre and has become a well-known figure in Houston's music scene. He has also made significant contributions to the academic study of hip-hop and has advocated for social justice.
Lee Majors
Lee Majors, famous for his role in movies like Scrooged, The Fall Guy, and Six Million Dollar Man, lives in Houston, Texas.
He moved with his wife, Faith Majors, to Houston after saying goodbye to Los Angeles.
Lee's first connection with Texas was when he married his first wife, the late Farrah Fawcett, who was born and raised in Corpus Christie, Texas.
Did you know that the theme song for the movie "Fall Guy" was sung by Lee Majors himself? The song was released in 1982 as a purchasable single.
Richard Linklater
Richard Linklater, who starred in memorable movies like Dazed and Confused, Boyhood, and the School of Rock, was born in Houston Texas on July 30, 1960.
Linklater is a self-taught film director who won tens of awards like the 2014 New York Film Critics Circle-Best Director, the 2015 Robert Awards-American Film of the Year, and the 2015 BAFTA Film Awards-Best Director.
Linklater may not be living in Houston at the moment, but he still hasn't left Texas. His current home is in Austin.
Kenny Rogers
The late Kenny Rogers, one of the iconic country music singers, was born and raised in Houston, Texas before he started to pursue his dream of singing.
Rogers joined his first band in 1961 which went by the name "New Christy Minstrels." A few years later, Rogers left the band along with a few other members to form their own band. They named it the First Edition.
Although Rogers spent most of his life traveling to perform, he never forgot his roots and often came back to visit Houston from time to time.
Kenny Rogers left us recently on March 20, 2020.
Joel Osteen
"You must make a decision that you're going to move on. It won't happen automatically. You will have to rise up and say, I don't care how hard this is, I don't care how disappointed I am, I'm not going to let this get the best of me. I'm moving on with my life" — Joel Osteen
Joel Scott Osteen is a well-known American pastor and televangelist. Osteen isn't just another preacher, he constantly sends out regular messages of "seizing future moments" and "dwelling in victory."
The pastor of Lakewood Church has won the hearts of millions with his trademark smile, positive messages, and talent.
At the time of writing this article, Joel Osteen lives in Houston, Texas in a suburb named River Oaks.
Michael Strahan
Michael T. Strahan is one of the best defensive NFL players in the history of American Football. He was born in Houston, Texas on November 21, 1971.
Strahan spent his long-spanning 15-year career playing for the New York Giants. In his final season with the Giants in 2007, Strahan helped his team to win Super Bowl XLII scoring 17–14 against the New England Patriots.
After retirement, he became a football analyst and a regular contributor to the "Good Morning America" chat show.
In 2014, the Texan became a Pro Football Hall of Famer as an appreciation for his professional journey.
George W. Bush
The 43rd President of the United States returned to Housten after his presidency ended in 2009. The former president and his wife own various apartments in the city, and they built their Houston home in 2001.
After George's election, his Houston home acted as a Western White House during his presidency.
He and his wife are splitting their time between Housten, Texas, Kennebunkport, Maine, and Dallas, Texas.
Vince Young
Another famous NFL figure who comes from Houston, Texas, is Vince Young. He was the captain of the Tennessee Titans for five consecutive years.
Unlike Strahan, however, Young didn't play for the same team throughout his whole career. He later joined the Philadelphia Eagles for a season and became a free agent afterward.
Wes Anderson
If you've seen movies like The Grand Budapest Hotel or Fantastic Mr. Fox, then you're no stranger to Wes Andreson's work.
You might have noticed how the cinematography, plot, and characters are a little unique in his work. Sometimes his work is considered strange or somewhat "odd" in nature.
One thing is for sure, he did leave an impression on the indie filmmaking industry. He's still producing movies to this day.
If you're wondering where Houston comes into all of this, you'd be happy to know that Houston is the birthplace of Wes Anderson. Thank you, Houston!
Shelley Duvall
Shelley Duvall is famous for portraying Wendy Torrance in the famous horror movie, The Shining.
If you wondered why she seemed a little odd in the movie, you're not alone. Duvall is famous for playing odd characters and strange roles.
Unlike others on our list, Shelly wasn't born and raised in Houston but in Fort Worth. She later moved to Houston where she was accidentally discovered.
That's right, the scouts were on set for the production of the 1970 movie, Brewster McCloud when they were fascinated by Shelley's presence.
Houston was the city that put it all together since Brewster McCloud was being filmed there at the time.
Slim Thug
Stayve Jerome Thomas, who goes by the stage name "Slim Thug," is a famous rapper from Houston. Stayve came into the spotlight after contributing to the single "Still Tippin" with rapper Mike Jones.
Slim produced three Solo Albums from 2005 until the present day. The rapper was born and raised in Houston, Texas, and until the writing of this article, he still lives there.
Most Expensive Houses in Houston
| Rank | Address | Price | Size |
| --- | --- | --- | --- |
| 1 | The Lodge at Hunters Creek | $65 million | 22,000 sqft |
| 2 | Elegant River Oaks estate | $9.5 million | 9,663 sqft |
| 3 | 11719 Wood Ln | $5,575,000 | 29,789 sqft |
| 4 | 5656 San Felipe Street #1702 | $4,195,000 | 3,444 sqft |
| 5 | Villa Pineta | $7.5 million | 14,299 sqft |
| 6 | Hunterwood home | $4 million | 8,056 sqft |
| 7 | Memorial Villages mansion | $4.5 million | 8,777 sqft |
| 8 | 832 Kuhlman Road | N/A | 11,874 sqft |
| 9 | 3812 Willowick | N/A | N/A |
| 10 | 2015 Back Bay Court | N/A | N/A |
Places in Houston Where Celebrities Live
Celebrities in Houston are often found in affluent neighborhoods where luxury homes offer privacy and exclusivity. Some of the well-known areas where celebrities might own property include:
River Oaks: This is one of the most prestigious neighborhoods in Houston. It's known for its luxury homes, beautiful streets, and high-end shopping.
Memorial: An area that offers luxurious homes and a suburban feel, Memorial is another favored spot for those seeking privacy and exclusivity.
West University: Often referred to as "West U," this neighborhood is popular among professionals and is known for its charming homes and strong community atmosphere.
Tanglewood: This neighborhood is known for its spacious lots and tree-lined streets, providing a quiet and private environment for its residents.
The Woodlands: Though a bit further from the city center, The Woodlands is a master-planned community that offers a mix of residential and commercial spaces with various amenities.
Museum District: For those who love the arts, the Museum District is a cultural hub with proximity to various museums, parks, and the Houston Zoo.
It should be noted that while these areas are known to house affluent individuals, including celebrities, there is no specific "celebrity neighborhood," and many choose homes based on personal preferences and desires for privacy.
The Houston real estate market offers a range of options for high-profile individuals to find their ideal property without drawing undue attention.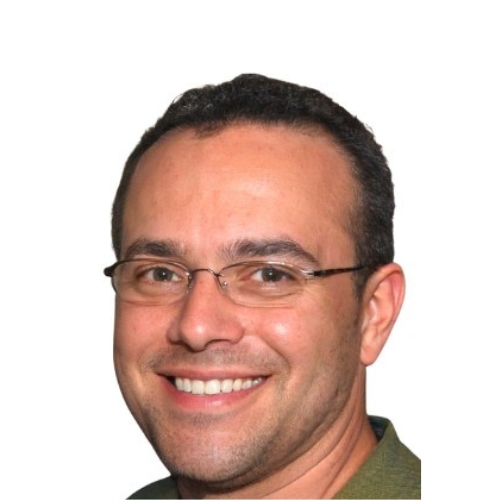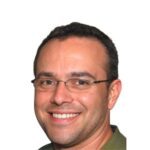 Christian Linden is a seasoned writer and contributor at Texas View, specializing in topics that resonate with the Texan community. With over a decade of experience in journalism, Christian brings a wealth of knowledge in local politics, culture, and lifestyle. He holds a Bachelor's degree in Communications from the University of Texas. When he's not writing, Christian enjoys spending weekends traveling across Texas with his family, exploring everything from bustling cities to serene landscapes.