Read In:
10
minutes
Share the post "Celebrities that Live in Dallas (Music, Sport, Media +)"
Dallas, Texas, is renowned for a wide variety of things. However, it's the city's motto that lets the whole world know that 'big things happen here' that makes it unforgettable.
So, it's no surprise that you'll come across many famous people, such as actors, athletes, musicians, and more! These people love that everything in Dallas is about living large and thinking big.
Many of these celebrities were even born in Dallas. Yet, after all those years and successes, they returned to their hometown. Others came to love Dallas after hearing about its distinctive reputation and loveable charm. So, they tried it and realized it was a perfect place to lay down roots.
Let's find out just a few celebrities living in Dallas!
Key Points:
Celebrities in Dallas include Troy Aikman, Willie Nelson, Emmitt Smith, Demi Lovato, and Erykah Badu.
Dallas is home to famous athletes like Roger Staubach, Dirk Nowitzki, and Nolan Ryan.
Musicians and bands from Dallas include Ray Price, Blind Lemon Jefferson, Steve Miller, and Norah Jones.
Dallas is also a hub for influencers and social media personalities like Courtney Kerr, Mark Cuban, and Jen Widerstrom.
Famous people in Dallas live in neighborhoods like Highland Park, University Park, Preston Hollow, and Uptown.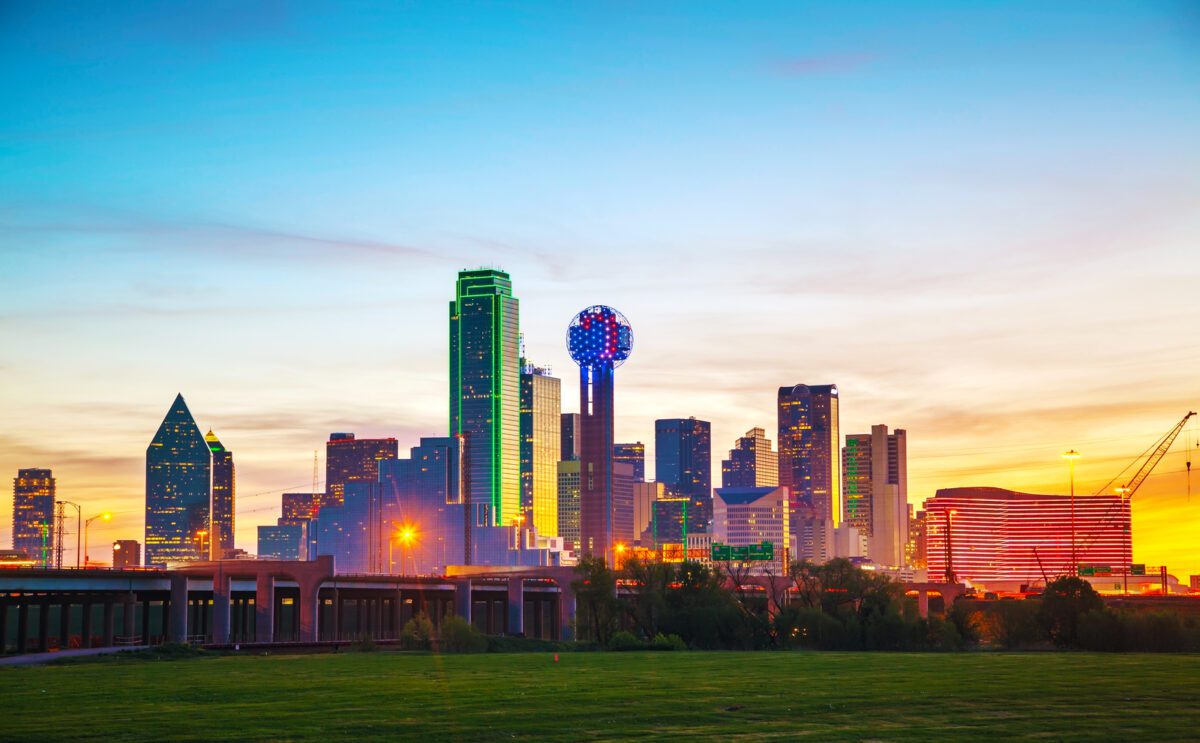 Which Celebrities Live in Dallas?
Texas is so big and loveable that stars and celebrities can't stay away, especially in remarkable cities like Dallas.
That said, you must admit that Dallas is removed from the Hollywood scene. Nevertheless, with its irresistible charm and unique flair, 'D-Town' has provided these stars with just the right balance of posh refinement and a sense of homeliness.
Here are just a handful of celebrities who call Dallas their home.
Troy Aikman
Troy Aikman spent his career as a Dallas Cowboys quarterback, training and honing his craft in Dallas. During his years on the team, he's accomplished the following:
Led the Cowboys to three Super Bowl championship games
He was named the most valuable player once
Received the Dallas Cowboy Ring of Honor
He was in the Pro Bowl six times
That's why you can't bring up the Dallas Cowboys without Aikman's name coming up. So, it's only natural that he'd pay homage to this extraordinary city.
Willie Nelson
Willie Nelson is probably one of country music's most easily recognized names. He's also appeared in a few movies and TV shows.
You'd be surprised to know that Nelson has entertained audiences with his music since he was five. That was back in 1938! Now, he divides his time between his two homes in Dallas and Hawaii.
Emmitt Smith
Emmitt Smith has been the all-time best-ever rusher during his years playing for the Dallas Cowboys. Yet, that's not all he's suitable for. Smith went on to do two seasons of Dancing with the Stars and appear in several TV shows.
Smith resides in Dallas with his wife, Pat, and their children.
Demi Lovato
Demi Lovato was born and bred in Dallas. She's one of the many stars who couldn't part ways with her hometown.
Lovato is best known for her lead role in Disney's Sonny with a Chance and the Camp Rock movie series. Yet, since the launch of her debut album, Don't Forget, she's built a successful career as a musician and singer.
Erykah Badu
Erykah Badu is one of our most popular soul singers, so much so that her vocals have drawn comparisons to jazz icons Billie Holiday and Etta James. A Dallas native, Badu has set up roots in her beautiful home near the shores of White Rock Lake.
Surrounded by nothing but evergreens and lush landscape, this is more of a sanctuary than a regular house. It's probably where she gets all her inspiration to create those award-winning hits!
Famous sports figures in Dallas
Dallas, Texas, is a hub for various professional sports teams and has produced several famous athletes, coaches, and other sports figures. The city is home to teams in multiple major leagues, including the NFL, NBA, MLB, and NHL.
Football
Roger Staubach – A legendary quarterback for the Dallas Cowboys, Staubach helped the team win two Super Bowl titles. He's a member of the Pro Football Hall of Fame.
Troy Aikman – Another Hall of Fame quarterback, Aikman led the Cowboys to three Super Bowl championships during the 1990s.
Emmitt Smith – As a running back for the Cowboys, Smith is the NFL's all-time leading rusher and was instrumental in the team's three Super Bowl victories in the '90s.
Basketball
Dirk Nowitzki – A career-long Dallas Maverick and an NBA legend, Nowitzki led the team to its only NBA Championship in 2011.
Mark Cuban – While not an athlete, Cuban is the high-profile owner of the Dallas Mavericks and has been instrumental in shaping the team's modern identity.
Baseball
Nolan Ryan – Though he played for several teams, Ryan had a successful stint with the Texas Rangers, based in Arlington, near Dallas. He later became an executive with the team.
Ivan "Pudge" Rodriguez – A Hall of Fame catcher who spent most of his career with the Texas Rangers.
Hockey
Mike Modano – A retired professional ice hockey player who spent the majority of his career with the Dallas Stars, leading them to a Stanley Cup in 1999.
Other Sports
Jordan Spieth – A professional golfer who grew up in Dallas and has won multiple major championships.
Errol Spence Jr. – A professional boxer in the welterweight division who hails from Dallas.
These figures have succeeded in their respective sports and become icons in the Dallas sports community, contributing to the city's rich athletic history.
Musicians and Bands from Dallas
Dallas, Texas, has a rich musical heritage that spans various genres, from country and blues to hip-hop and rock. The city has been the birthplace or proving ground for several noteworthy musicians and bands.
Country Music
Ray Price is a renowned country musician born in Peach, Texas, but made his name in Dallas.
Charley Pride – One of the few African-American country musicians to have had considerable success in the predominantly white industry, Pride was a longtime resident of Dallas.
Blues and Jazz
Blind Lemon Jefferson – A blues singer and guitarist who lived in Dallas during the 1920s and is often credited with laying the foundation for the Texas blues sound.
Freddie King – Another blues guitarist and singer who became famous in the 1960s and 1970s; he lived in Dallas for part of his career.
Rock and Pop
Steve Miller – Frontman of the Steve Miller Band. He was born in Milwaukee but grew up in Dallas.
Edie Brickell & New Bohemians – An alternative rock band formed in Dallas in the mid-1980s.
Old 97's – An alternative country band founded in Dallas in 1993.
Hip-Hop
Erykah Badu – A singer-songwriter known for her contributions to neo-soul, she was born in Dallas. She attended the Booker T. Washington High School for the Performing and Visual Arts.
D.O.C. – Born in Dallas, this rapper is known for his work with N.W.A and Dr. Dre.
Contemporary and Other Genres
Norah Jones – Born Geethali Norah Jones Shankar, she grew up in Dallas and attended the Booker T. Washington High School for the Performing and Visual Arts, like Erykah Badu. She is a successful jazz-pop singer and pianist.
St. Vincent (Annie Clark) – Also an alumnus of Booker T. Washington High School, Clark has received critical acclaim for her innovative indie rock music.
Selena Gomez – Originally from Grand Prairie, a suburb of Dallas, she is a pop singer and actress who gained fame through her work on Disney Channel.
The musical talents from Dallas span multiple genres and eras, reflecting the city's diverse cultural fabric and its significant contribution to the American music scene.
Influencers and social media personalities based in Dallas
Dallas, Texas, has become a hub for social media influencers and personalities focusing on various topics, from fashion and beauty to tech and entrepreneurship. Below is a categorization of some notable influencers and social media personalities based in Dallas:
Fashion and Lifestyle
Courtney Kerr – Known for her blog "KERRently," she has amassed a large following on Instagram, offering fashion advice, lifestyle tips, and beauty tutorials.
Amber Venz Box – Co-founder of the affiliate marketing platform rewardStyle and the consumer-facing LIKEtoKNOW.it app. She is a significant influencer in the fashion and tech industries.
Food and Cuisine
Sarah Penrod – A chef who gained fame through the Food Network, she has a solid social media presence where she shares recipes and cooking tips.
Jane Ko – Known as "A Taste of Koko," Jane has a large following where she shares food reviews, travel stories, and lifestyle content.
Beauty and Skincare
Leigh Ann Say – A YouTube beauty influencer who covers topics like makeup tutorials, product reviews, and lifestyle vlogs.
Alex Snodgrass – Creator of the popular health and wellness blog "The Defined Dish," she has garnered a large following on Instagram for her clean recipes and skincare tips.
Travel and Adventure
Leslie Hodge – Known as "My Adventure Bucket," she focuses on luxury travel and lifestyle, covering various destinations and experiences, primarily through her Instagram.
Entrepreneurship and Business
Mark Cuban – Though more widely known as the owner of the Dallas Mavericks and a star of the TV show "Shark Tank," Cuban is active on social media where he discusses business, investments, and tech trends.
Fitness and Wellness
Jen Widerstrom – A fitness model and trainer who became famous as a trainer on "The Biggest Loser," Widerstrom shares fitness routines and motivational content.
Parenting and Family
Casey Wiegand – A family lifestyle blogger who documents her experiences as a mom and offers parenting tips and product recommendations.
These influencers and personalities represent a broad cross-section of interests, styles, and industries, illustrating the extent to which Dallas has become a center for social media engagement. The social media landscape is ever-changing, and new influencers are constantly emerging.
Places in Dallas Where Famous People Live
In Dallas, Texas, several neighborhoods are known for their upscale amenities, beautiful homes, and high-profile residents, including famous athletes, entrepreneurs, and celebrities. Here are some of the Dallas neighborhoods where famous people are known to live or have lived:
Highland Park
Affluence Level: High
Famous Residents: Various local business magnates, politicians, and socialites.
Overview: This is one of the wealthiest areas in Dallas and is known for its beautiful homes and upscale shops.
University Park
Affluence Level: High
Famous Residents: Former and current faculty of Southern Methodist University, successful entrepreneurs.
Overview: Located adjacent to Highland Park, University Park is another affluent area popular among professionals and academics.
Preston Hollow
Affluence Level: Very High
Famous Residents: Mark Cuban, owner of the Dallas Mavericks, has a home here. Former President George W. Bush and Laura Bush also reside in this neighborhood.
Overview: This is one of Dallas's most prestigious neighborhoods, known for its large estates and tree-lined streets.
Uptown
Affluence Level: Moderate to High
Famous Residents: Younger professionals, including rising stars in various industries.
Overview: This area is popular among young professionals and is known for its vibrant nightlife, upscale apartments, and condos.
Lakewood
Affluence Level: Moderate to High
Famous Residents: Local business owners, musicians, and artists.
Overview: This neighborhood is known for its historic homes and the scenic White Rock Lake. It attracts a more bohemian crowd, including artists and musicians.
Frisco
Affluence Level: Moderate to High
Famous Residents: Various athletes, particularly players for the Dallas Cowboys, FC Dallas, and the Dallas Stars, who have training facilities in the area.
Overview: Although not a neighborhood per se, but a city in the Dallas-Fort Worth metroplex, Frisco has seen tremendous growth and is home to many sports facilities, making it attractive to athletes.
Turtle Creek
Affluence Level: High
Famous Residents: High-ranking executives and professionals.
Overview: This scenic area is known for its beautiful parks and luxury high-rise apartments.
These neighborhoods offer a blend of luxury, privacy, and access to amenities, making them attractive to individuals with high profiles. While property costs in these areas are generally higher, they offer a lifestyle that many famous people find appealing.
Top 10 Fun Facts About Dallas
Everything is bigger and better in Texas, and Dallas is no exception! For starters, it goes by three nicknames: 'Triple D' as the locals call it, 'Big D,' and 'D-Town.'
Besides having D-inspired nicknames, Dallas has a rich history of unique facts. Below are five fun facts about this Texan city you probably didn't know.
Take a look.
Dallasite Don Wetzel patented the first-ever automated baggage handling equipment for airports, followed by the first-ever automatic teller machine in 1968.
The first zoological park in the Southwest opened in Dallas in 1888.
Dallas' Woodrow Wilson High School is the only one in the country to have graduated two winners of the Heisman Trophy.
The Statler Hilton hotel opened in 1956 in Dallas and was the first to feature a TV in every room and elevator music to entertain guests.
The Dallas Public Library has a permanent display of one of the original copies of the Declaration of Independence.
Born and raised in Dallas, Nobel Prize winner Jack Kilby, helped come up with the idea of the thermal printer, handheld calculator, and the world's first microchip.
Triple D has more places to shop per capita than anywhere else.
The Dallas/Fort Worth airport is bigger in size and scale than Manhattan Island and has the world's biggest parking lot.
Home to nearly 20 Fortune 500 companies, Dallas is listed as the sixth city worldwide with the most residing billionaires.
The AT&T Stadium, home of the Dallas Cowboys since 2009, is the world's most wide-ranging and spacious column-free room.
Celebrities that Live in Dallas: FAQs
What is Dallas famous for?
The city of Dallas is famous for a lot of things. Yet, what makes it stand out among other US cities is its impressive Dallas Arts District.
Consisting of over 19 blocks of galleries, venues, and museums, this district is the largest in the country. There's even the Kalita Humphreys Theater, which houses concerts and musicals and was designed by Frank Lloyd Wright.
Is Dallas a good place to live?
Despite being a hotbed of culture, action, and a fast-paced lifestyle, Dallas is one of the cheapest places to live.
Statistics show that the median home value in Dallas is lower than in other prominent cities. If you're looking to rent rather than buy, that's cheaper, too, even in the best neighborhoods.
Plus, healthcare and groceries are also more affordable in D-Town. Then, if you have kids, you'd be happy to know that eight of Texas' top schools are in Dallas.
Share the post "Celebrities that Live in Dallas (Music, Sport, Media +)"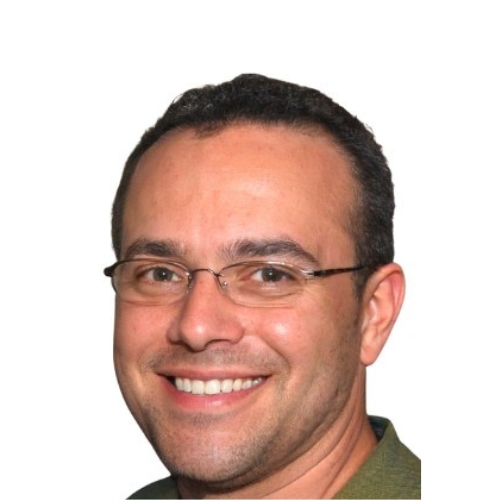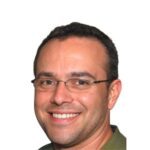 Christian Linden is a seasoned writer and contributor at Texas View, specializing in topics that resonate with the Texan community. With over a decade of experience in journalism, Christian brings a wealth of knowledge in local politics, culture, and lifestyle. He holds a Bachelor's degree in Communications from the University of Texas. When he's not writing, Christian enjoys spending weekends traveling across Texas with his family, exploring everything from bustling cities to serene landscapes.