Read In:
5
minutes
Share the post "Texas Thrift Stores (Get Yourself a Deal!)"
Shopping at a thrift store has many benefits, including affordability and sustainability. If you purchase secondhand goods, you prevent them from being thrown away and polluting the environment. You will also support a great business initiative. If you live in Texas, you have probably heard of Texas Thrift.
Texas Thrift is a secondhand store selling clothing, accessories, toys, and household items. The store has been in operation for more than 30 years, bringing you unique and affordable items. Along with Texas Thrift comes the City Thrift and Music City Thrift stores.
About Texas Thrift
Texas Thrift is a family of thrift stores with more than 14 shops in the United States, most in Texas. The store has been in operation for more than three decades. This thrift family consists of Texas Thrift, Music City Thrift, and City Thrifts.
Texas Thrift is unique in that it places importance on a vital issue. Overconsumption is a real issue and has dire consequences for the environment and people. Because of this, Texas Thrift sells pre-loved items to the public so they can be used again by those who need them. In addition, by thrifting, you are reducing the number of items sent to landfills.
Facts About Texas Thrift
Location: Mississippi, Austin, Tennessee, Nashville, Jackson, Tupelo, Clarksville, Jacksonville, Houston, Daytona Beach, Orlando, Garland, Irving, Arlington, Hurst, Killeen, San Antonio, Harlingen, Brownsville, McAllen, Laredo, Lilburn, Marietta,
Area: 25 000 square feet per store.
Zip Codes: 38001, 30062,30047, 37167, 37211, 38305, 38122, 37040, 32254, 32117, 32810, 77068, 75042, 77096, 75062, 76013, 76053, 76543,78723, 78218, 78221, 78207, 78238, 78550, 78521, 78501, 78041
Items: Secondhand.
Sells: Clothing, shoes, accessories, toys, furniture, household items, and costumes.
Quality: High-quality
What's Texas Thrift Known For?
Texas Thrift is known for its high-quality, secondhand clothing, accessories, and household items.
They are known for their:
Clothing
Furniture
Jewelry
Accessories
Décor
Electronics
Books
CDs
Shoes
Where Is Texas Thrift?
The Texas Thrift family has over 14 locations, including in Mississippi, Austin, Tennessee, Nashville, Jackson, Tupelo, Clarksville, Jacksonville, and Houston.
Nearby Texas Thrift in Austin
Food Mart
Church's Texas Chicken
Pollos Asados El Nontendo
People who visit Austin can visit many other places and attractions. You should not miss the Double Decker Sightseeing Tour and the Haunted Austin Walking History Tour. You can also be part of the e-biker gang and go on a tour around the city.
The Layout Of Texas Thrift
Texas Thrift has various stores, each averaging around 25 000 square feet. The racks are clearly marked, so you know where you need to go to find a specific item. In addition, multiple staff members at every location assist you with any questions or problems you might have.
Getting To Texas Thrift
There are multiple Texas Thrift, City Thrift, and Music City Thrift stores, so depending on where you live, you will need to drive or take public transport. If you live near, you can take a walk.
If your looking to buy a bulk item, be sure to take a truck to take your bargain back.
Public Transport
All cities have public transport available to use. So, all you need to do to get a lift is look for a taxi or bus near where you live. You can also use an Uber or Lyft.
Driving
Driving is the best way to get to Texas Thrift, so in case you get lost, you won't need to wander around if you are walking. You can also carpool with others to save money.
Walking
Make sure you google how far you live or work from a Texas Thrift store. If it's near, you can walk there.
What To Buy At Texas Thrift
Anyone can visit the store. It has something for everyone!
Jeans and pants
Shoes
T-shirts and blouses
Dresses and skirts
Clothes for children and adults
Male and female clothing
Décor for your house
DIY costumes
Furniture
Books and CDs
Household items
Clothing
Texas Thrift has clothing for all genders and people of all sizes. Of course, it's not to say that they can't get sold out, but there is a huge selection of clothing for all ages. The clothing may be secondhand, but they are all in good condition.
Household Items
You can purchase many electronics, bedding, and other items at Thrift Texas at an affordable price.
Books
Texas Thrift also sells pre-loved books for all the bookworms out there! So prior to purchasing a new book, check whether this store does not have it in stock at a much lower price.
Furniture
Sometimes there is even secondhand furniture available for purchase at Texas Thrift. They're all in good condition. Check their weekly specials on their website to see what products they have in stock that are on sale, so you can get them at an even lower price.
Events At Texas Thrift
Texas Thrift holds many events during the year. These events usually fall on special holidays. They also have weekly specials.
Halloween Thrift Shop
Fall Sale
Labor Day Sale
Color Tag Specials
Back to School Sale
Independence Day Sale
Memorial Day Sale
El Dia De Los Ninos
Mother's Day Sale
Veteran's Day Sale
Who Texas Thrift Partners With
Texas Thrift partners with entities in order to raise funds for the less fortunate in the community. So, by supporting the store, you are also supporting the local community.
They partner with the following entities to provide fundraising opportunities:
· Charities
Civic organizations
Religious organizations
Municipalities
Why You Should Shop At Texas Thrift
Every time you buy a secondhand item, you help conserve natural resources. Thrifting also reduces your carbon footprint. Not only is this good for the environment, but for people as well.
It reduces waste.
You can get high-quality items at an affordable price.
You support the local community.
You help create jobs.
Purchase unique items.
Reduce your carbon footprint.
There are job opportunities at many of Texas Thrift's locations. You can even sign up to receive job updates.
It is an easy way to go green.
Texas Thrift FAQs
How Are The Prices At Texas Thrift?
Texas Thrift is a large, professional-looking, and clean store of about 25 000 square feet. Everything in the store is way more affordable than if you were to buy it new. So, the prices are very reasonable. On top of that, Texas Thrift also offers weekly specials and discounted items on special holidays like Christmas, Labor Day, Veteran's Day, and Halloween.
You can also find specials like their Fall Specials when a new season waltz in. So on top of them being already so cheap, you can find items at an even more discounted price.
Is Texas Thrift Worth Visiting?
Texas Thrift is definitely worth visiting. There are countless unique items for you to choose from. They have clothing, accessories, furniture, décor, shoes, DIY costumes, and more! The store's prices are extremely affordable. Even with its affordability, there are a lot of sale events throughout the year, for example, on Halloween, Memorial Day, Labor Day, Veteran's Day, etc. They also have weekly specials.
What Happens With The Clothing Not Sold?
Items that are not sold in Texas Thrift are sent to developing countries where they are urgently needed.
Where Does Texas Thrift Get The items?
Items sold at the store were donated by people who place them in charity bins that you can find around town or at the store, or purchased from non-profit organizations selling secondhand items. By doing this, Texas Thrift supports the local community and provides revenue for non-profit organizations.
References:
Share the post "Texas Thrift Stores (Get Yourself a Deal!)"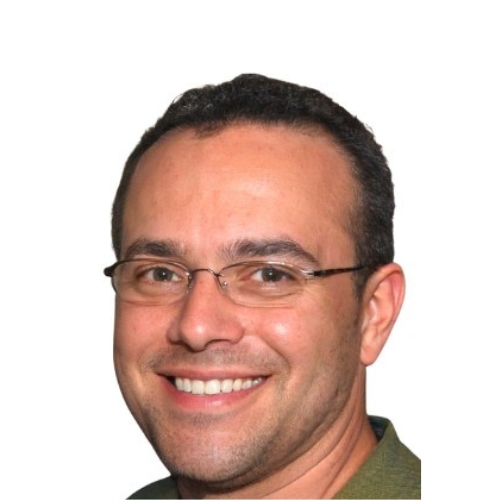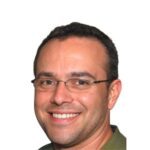 Christian Linden is a seasoned writer and contributor at Texas View, specializing in topics that resonate with the Texan community. With over a decade of experience in journalism, Christian brings a wealth of knowledge in local politics, culture, and lifestyle. He holds a Bachelor's degree in Communications from the University of Texas. When he's not writing, Christian enjoys spending weekends traveling across Texas with his family, exploring everything from bustling cities to serene landscapes.