Every place has pros and cons, and some places may have more pros than cons and vice versa, which may often be subjective and based on individual preferences. So, what about Texas? What makes Texas a good place to live, and what may make one want to reconsider moving there?
Texas is a big state, which brings with it a lot of pros and cons. For the most part, the state is a pleasure to reside in, it has good tax laws, schools, suburbs, and employment opportunities, and it's perfect for the outdoorsman. Unfortunately, the weather can be extreme, and traffic can be awful.
Pros And Cons Of Living in Texas
Texas comes in as the second largest state in the US, bringing many advantages and disadvantages. If you're wondering if it's the state for you, we have put together the ultimate list of commonly experienced pros and cons so that you can make up your mind for yourself. Let us look at the ups and downs of living in Texas.
Climate In Texas
Texas is a big state, covering an area of 268,596 square miles, so a lot is going for it. The size means one can find a climate to suit everyone in one state.
The state has a lot to offer, from dry desert areas to more humid cities, but it is a two-edged sword. While winters may be quite temperate and pleasant, summers can be extremely hot.
Texas summer temperatures can rise above 100°F
Texas winter temperatures average out to around 50°F -60F°.
Texas can be quite humid, with certain areas like Austin experiencing high humidity.
Weather Phenomena Of Texas
These sit under the cons of Texas, and the state is well known for the Northern area, making up part of tornado alley. In addition to hurricanes, the state is also battered by hurricanes along its Southern coastal areas, making it a hot spot for extreme weather.
Texas also has a flash flood alley that runs from San Antonio, through Austin, Waco, to Dallas. This area experiences heavy rainfall that may often develop into sudden flash flooding that brings massive insect incursions.
Northern Texas experiences tornados from April through June.
Southern coastal regions in Texas are most likely to experience hurricanes during summer and fall, with August being the top month for hurricane landfall.
The entire state of Texas is prone to flash flooding, with flash flood alleys being the most commonly hit.
Flash flooding can flush out fire ants found floating as whole colonies on flood waters.
Taxes And Cost Of Living
Texas has some of the best tax rates (or lack thereof) in the US, and the state is one of few that does not charge personal or state income tax, so residents get to keep more of their hard-earned cash.
On the con side, property taxes are pretty steep; however, if there is one thing in Texas that is not big, it's tax levies.
This does make for a good cost of living, with the living costs being 3% lower than average in the US, but this is leveled out with housing costs being 2% higher than the US average.
Texas has the 5th lowest tax encumbrance in the US.
The state of Texas does not charge personal or state income taxes.
Housing costs are generally higher than in the rest of the US.
The Job Market In Texas
Texas has a vibrant and growing job market, and it is home to many large businesses, including 57 Fortune 500 companies, with many linked to gas and oil production. The state also has a growing tech, agriculture, aerospace, and tourism trade.
Texas is large, and the job market does cater to everyone, from farming to space tech. The state also offers both urban and suburban environments within all the major cities allowing residents to enjoy the best of both worlds, the convenience of urban living, and the space and privacy of suburbia.
Texas has a growing job market with expansion in tech, tourism, aerospace, and agricultural industries.
The state is home to 57 Fortune 500 companies.
Education In Texas
Undoubtedly one of the pros of the Lone Star state is the level of education on offer.
Texas is home to many of the best schooling districts in the country and several top universities and colleges, such as the University of Texas – Austin.
Texas has some of the top school districts in the US.
Texas has some top universities and colleges.
Texas is family-friendly, with a wide variety of public and private schools.
The Outdoors In Texas
Texas has a thriving, active community with many diverse outdoor activities, and many towns will have several parks for the public. That said, one can't just explore everywhere, as much of the land is privately owned.
Texas is large and has many parks, lakes, and beaches to enjoy.
Many Texas neighborhoods include parks and trails.
On the downside, much of Texas is privately owned.
Texas And Food
Texas is a melting pot of gourmet experiences. The state has diverse cultural groups, which is evident in the wide variety of cuisines that one can find in most of the towns and cities in the state.
Meat, barbeque, and chilies are quintessential Texas staples, so expect to smell the rich aromas of grilled meat wherever you visit.
Food is good in Texas; not only is there variety, but the quality is fantastic, and foodies will not be disappointed.
Texas is becoming increasingly well-known for its good food
Texas provides a vast array of different cultural cuisines, including Mexican, Spanish, and American.
Diversity In Texas
Texas is incredibly diverse; it is one of the most racially, ethnically, and culturally diverse states in the US, with groups from many cultures. The modern era in Texas began with a strong multi-cultural element thanks to the Spanish missionaries.
The state is a mix of indigenous, Latino, and Western communities.
Despite the diversity, Texas is also one of the more conservative states, which could be seen as either a pro or a con depending on your political and ideological leanings.
Texas is an ethnically and culturally diverse state.
Texas is a very conservative state.
Sports In Texas
Texas is a state that is sport-focused. The Lone Star State can give itself over to sport, and competition is rife. The top teams in the state are the Dallas Cowboys and the Houston Texans, and fans are extremely supportive and loyal to their teams.
Sports is a way of life in Texas, and this can be a fantastic community experience with shared barbeques and celebrations.
Sport, like much in Texas, is huge and a positive player in providing community spirit.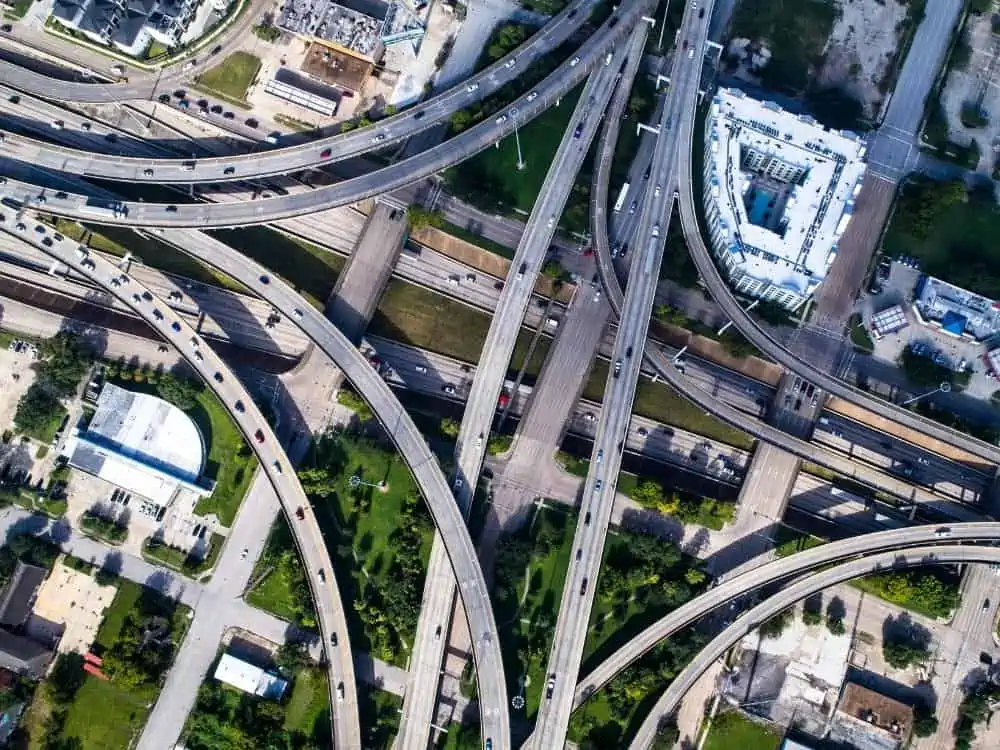 Traffic In Texas
Traffic is, without a doubt, one of the great drawbacks to Texas life, the highways are terrible, and cities are spaced far apart from each other, so inhabitants are used to living a life that includes a large amount of commuting.
While remote work can be possible, most residents have found ways to endure the commute by listening to podcasts and music. Prolonged periods stuck in traffic are part of Texas life.
Traffic is one of the worst things about Texas; spaced-out cities require longer commutes.
References: