Read In:
4
minutes
Share the post "China Grove Texas (Chinaberry Trees and More)"
China Grove is a small, stable suburban town in San Antonio, Texas. It was founded in the early 1900s and has grown significantly in recent years.
This article will cover China Grove Texas, what it's famous for, and how to get there. Of course, we've also included things to do in town and places to stay and eat if you decide to come.
About China Grove Texas
China Grove didn't derive its name from Asians. The Asian community accounts for only less than 1% of the total population. However, there was once a grove of chinaberry trees in town.
Although there are only a few standing chinaberry trees, China Grove has gradually grown since it was founded. Moreover, it has become one of the safest areas in the United States to live in.
Facts About China Grove Texas
Location: San Antonio, Texas
County: Bexar County
Land Area: 4.1 square miles
Zip Codes: 78220, 78263
Population: 1,133
Crime Rate: Extremely low
Average Temperature June: 23°C to 35°C
Average Temperature January: 5°C to 18°C
Universities: Texas School of Phlebotomy, San Antonio College
Airports: San Antonio International Airport (SAT/KSAT)
Best Hotels: Riverwalk Plaza, Hotel Contessa
Best Restaurants: Italian Archway, Chile Verde Mexican Restaurant
What's China Grove Texas Known For?
China Grove Texas became famous in 1973 when the Doobie Brothers wrote a hit song about this "sleepy little town". Johnston wrote the lyrics and called the song China Grove.
Aside from that, China Grove has always been a well-known small community that gives its residents a country feel. The town offers a striking contrast to San Antonio's city life.
People From China Grove Texas
White Americans – 67.47%
Native Americans – 8.47%
Black or African Americans – 8.15%
2 or more races – 14.77%
Few other races such as Asians, Native Hawaiians, and other Pacific Islanders – 1.13%
Where Is China Grove Texas?
China Grove is located on the far east side of San Antonio, Texas. It's more than 12 miles away from downtown and is a part of Bexar County.
Nearby Locations
San Antonio, Texas
Boldtville, Texas
Lone Oak Community
Layout of China Grove Texas
China Grove features a flat topography with large fields and residential sites. The roads may not be as developed as those of the city, but they match the overall mood of the area.
Getting About China Grove Texas
Traveling to China Grove Texas is easy since it's close to the city, and there are many available transportations. After landing in San Antonio, you can either go on foot, commute, or drive.
| | | |
| --- | --- | --- |
| | Average Duration | Cheapest Price |
| On Foot | 3 hrs 24 mins | |
| By Bus | 30 mins | $2 |
| By Taxi | 20 mins | $35 |
| Driving | 20 mins | $2 |
                             Travel From San Antonio to China Grove, Texas
On Foot
Walking from the city to China Grove will take about three to four hours via US-87 N or Rigsby Avenue. Google Maps give accurate directions, so you'll only have to worry about being careful while traveling.
Public Transportation
Public transportation options include buses and taxis.
If you take the bus, you will travel for 30 minutes via Metropolitan Transit. They make four trips per day, but schedules may vary, so double-check. You're expected to pay US$2.
For a taxi ride, they charge between $35 and $45. The trip only takes about 20 minutes. Plus, numerous operators are available to choose from, such as the Yellow Cab San Antonio and the National Cab.
Driving
In case you own a car and don't need to rent one, driving to China Grove will take roughly 20 minutes if you avoid the tolls. On the other hand, the shortest trip takes only 15 minutes, but you would have to pay tolls. Plus, rental fee if you rent a car.
What to Do in China Grove Texas
China Grove Texas is small and sparsely populated, which adds to the little town's charm. The daily life of the residents is quiet and normal, so it's the perfect place for relaxation. Here are two of the most enjoyable activities:
Stargazing
Halloween Trick-Or-Treating
China Grove is one of the best sites to get a taste of cozy rural living. It's hidden away and provides an excellent escape. In addition, the people are caring and family-oriented. Most importantly, it's near the city and free of traffic!
Stargazing
Whether you're a romantic or just simply enjoying the tranquil ambiance, China Grove is a great place to go stargazing. Unlike the bright city nights, the town is quiet and dark enough that you can actually see the stars.
Furthermore, since it's close to the city, you can easily return to downtown!
Halloween Trick-Or-Treating
Hundreds of people would visit the town every Halloween, and this has become a tradition for China Grove. Some families would even drive through the area for generous residents to hand out candy bags in celebration.
Maybe you can stop by next Halloween!
Where to Eat
There aren't many restaurants within China Grove. There's only a Dairy Queen, Italian Archway, and Taqueria La Perla. If you prefer something else, there are other popular eateries in the surrounding area.
Italian Archway – The restaurant has positive feedback, with everyone praising the cuisine and enjoying the pool hall!
Lone Star Bakery – It's been operating for more than a hundred years now and is famous for its delicious and quality products.
Where to Stay
There aren't any hotels in China Grove as well. However, visitors left excellent reviews in the following nearby hotels when they paid a visit:
Riverwalk Plaza – It's a four-star hotel with a pool that's close to many recreation areas.
Hotel Contessa – Another four-star hotel with great amenities and location but has more room options.
FAQs About China Grove Texas
Is China Grove Texas a Good Place to Live?
Considering the low crime rate, affordable cost of living, and peaceful atmosphere of the town, China Grove is an overall excellent place to live.
Is China Grove Texas Worth Visiting?
Definitely! It's worth it to experience China Grove's modest life and country charm.
References:
Share the post "China Grove Texas (Chinaberry Trees and More)"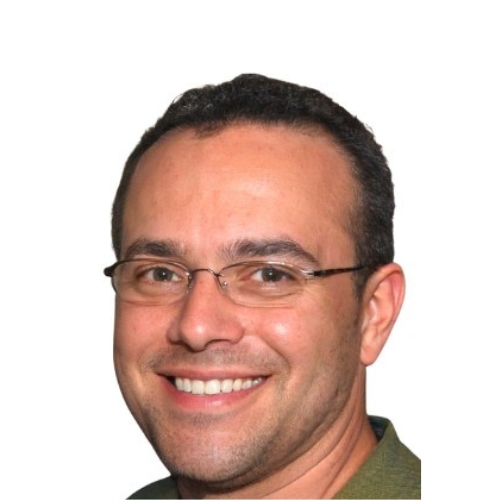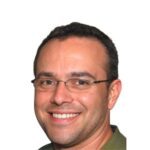 Christian Linden is a seasoned writer and contributor at Texas View, specializing in topics that resonate with the Texan community. With over a decade of experience in journalism, Christian brings a wealth of knowledge in local politics, culture, and lifestyle. He holds a Bachelor's degree in Communications from the University of Texas. When he's not writing, Christian enjoys spending weekends traveling across Texas with his family, exploring everything from bustling cities to serene landscapes.