If you're searching for adventure, want to explore somewhere new, or need a getaway, there's no better place to go than Texas. This Lone Star State has a variety of attractions, including wine farms, culinary hotspots, museums, water parks, and wildlife and national parks.
Trips through Texas are not just for groups but for solo travelers too, and Texas has some of the best solo trips for avid adventurers.
The best solo trips in Texas are San Antonio, Big Bend National Park, Galveston, Fredericksburg, New Braunfels, Clifton, Fort Davis, Blanco, Huntsville, and Austin. Most of these are well known, but places like Fort Davis are lesser known but still make a perfect solo trip.
Best Trips In Texas For Solo Travelers
Traveling solo is always an adventure and offers many experiences. Solo trips can initially seem daunting, but once you start traveling, you'll find extraordinary places and meet wonderful people. Texas has many safe cities and attractions for solo travelers, including San Antonio, Big Bend National Park, Galveston, and Blanco.
San Antonio
San Antonio is one of the loveliest cities for solo explorers. There are many interesting neighborhoods, unique shops, and attractions that you can enjoy by yourself. San Antonio is known for its Tex-Mex cuisine and barbeque restaurants and is easily one of the best places to visit in Texas.
San Antonio also offers many scenic tours like the UNESCO World Heritage tour and the River Walk Cruise tour.
San Antonio has many activities for those traveling alone. Many of the activities in San Antonio can be enjoyed by everyone, and there are options for nature lovers, curious minds, and those who enjoy wildlife or even experiencing a traditional tea ceremony.
For those looking to explore San Antonio, here are some of the best attractions:
San Antonio Zoo
Hop on and hop off bus tour
Indoor Sky Diving
Riverwalk Cruise
Kayaking with Mission Adventure tours
San Antonio Botanical Garden
San Antonio Museum of art
Guided Segway tour
Ghost bus tour
A visit to Seaworld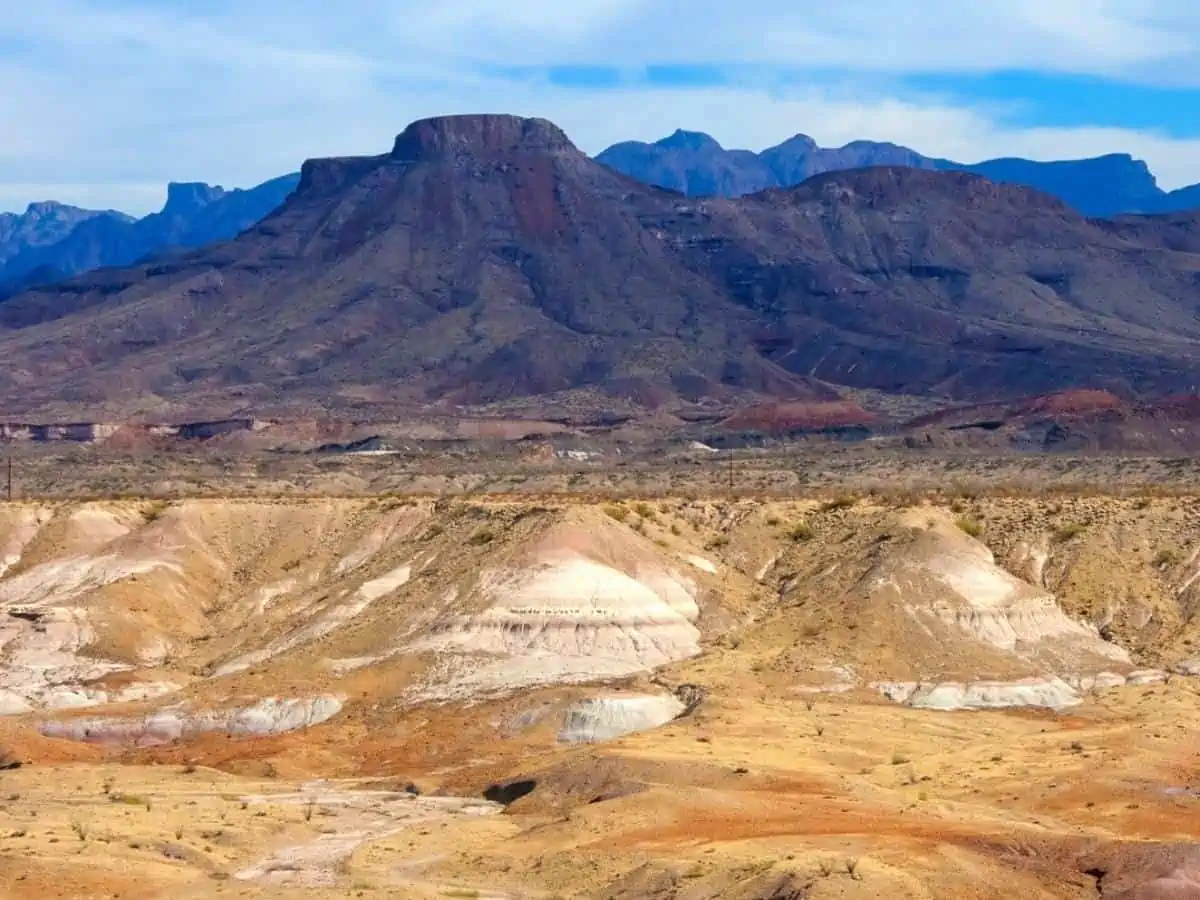 Big Bend National Park
Big Bend should be on everyone's bucket list. This remarkable national park is filled with hundreds of bird species, solitary endless mountain ranges, cacti, and abundant plant species. Big Bent is a nature lover's retreat and offers visitors various options to explore its beauty with activities like hiking, scenic drives, and camping.
Big Bend is one of the most visited attractions in Texas and is visited by more than 500,000 people yearly. For those looking to enjoy the natural beauty of this national park, there are many accommodation options for travelers.
If you're planning a one-day or three-day trip, Big Bend offers specialized itineraries to help you get from your visit to this national park. If you're visiting Big Bend, make sure to include some of these activities:
Ross Maxwell Scenic Drive
Santa Elena Canyon
Window View and Lost Mine Trail
Rio Grande Village Nature Trail
South Rim
Emory Peak
Boot Canyon
Birdwatching
Fishing
Stargazing
River trip on the Santa Elena Canyon or the Rio Grand Wild and Scenic River
Galveston Island
Galveston Island is an affordable place for a solo trip. It is easy to get around this charming southern coastal city, and there are many attractions you can explore on your own. Galveston offers visitors 32 miles of endless beaches, boutique stores, unique shops, and freshly caught seafood.
Galveston boasts more than 80 festivals yearly and has more than 6000 hotel rooms. There are many transport options for visitors and many accommodation options, including vacation rentals, bed and breakfasts, hotels, condos, and hostels. Some of the best attractions in Galveston include:
The Strand Galveston
Galveston Railroad Museum
The 1877 Tall Ship ELISSA
Moody Mansion
Schlitterbahn Water Park in Galveston
Seawolf Park
Galveston Farmers Market
Bishop's Palace
The Grand 1894 Opera House
Galveston Naval Museum
Fredericksburg
Fredericksburg has an authentic German feel and exceptional German cuisine. It's a unique place with fine dining, historic buildings, and wineries and vineyards. If you're looking for a solo trip, Fredericksburg is rated as one of the prettiest towns in Texas, one of the best small towns for shopping, and the most arts-vibrant small community.
Fredericksburg has many lodging options, including guest houses, motels, hotels, and vacation rentals. There are more than 100 restaurants to choose from and more than 700 historic structures for those who want to learn about the history of Fredericksburg. If you're going on a solo trip, make sure you include some of these activities:
Wineries
Wild Seed Farms
Peach Picking
Old Tunnel State Park
Enchanted Rock
National Museum of the Pacific War
Japenese garden of peace
Hill Country Herb Garden
Pioneer Museum
New Braunfels
New Braunfels is located between Austin and San Antonio. New Braunfels has quiet cafes, bustling bars, and unique museums. This little oasis is perfect for artists, those who love the outdoors, and people who love visiting new places filled with history. New Braunfels is also home to the Guadalupe River and beautiful German architecture.
If you've got a sweet tooth, you have to stop by at Naeglin's Bakery, Texas' oldest bakery, and try out some of their famous pies and strudels. New Braunfels is excellent for outdoor activities, and some of the most excellent attractions to include on your solo trip are:
Landa Park
Stars and Stripes drive-in theatre
Animal World and Snake Farm Zoo
New Braunfels Farmer's Market
Guadalupe Brewing Company
Comal River
The Sophienburg Museum
Downtown New Braunfels
Clifton
Clifton is known mainly for its artists and historians and is located between Austin and Dallas. This scenic small town is known for its agricultural sector, pioneer heritage, and friendly community. For nature lovers, Clifton has many trails and a countryside offering many outdoor activities.
Clifton is perfect for solo travelers who want to explore the arts and culture of this city. Visiting Clifton is excellent for a one or two-day trip, and some of the must-visit places in Clifton are:
Bosque Museum
Clifton Classis Chassis Auto Museum
The Clifton Whipple Truss Bridge
Red Caboose Winery Clifton
Cliftex Theatre
Explore local shops
Lake Whitney
Fort Davis
Fort Davis is found in the Davis Mountain range in Texas and is surrounded by captivating landscapes. A trip to Fort Davis is excellent for mountain bikers, nature lovers, wildlife and bird enthusiasts, and those looking for a day trip to a place that offers many outdoor activities.
Fort Davis is most well-known for the Fort Davis National Historic Site, which is one of the best preserved military bases from 1854 and attracts many visitors yearly. This is one of the most popular attractions in Fort Davis, but there are a few more places worth visiting in Fort Davis that include:
Overland Trail Museum
Davis Mountains State Park
Fort Davis National Historic Site
Stargazing at McDonald Observatory
Chihuahuan Desert Research Institute and Botanical Garden
Rattlers and Reptiles
Blanco
Blanco is a riverside town that offers guests a chance to visit some of the best breweries and wineries and has many outdoor activities to escape the Texan heat. Blanco in, Texas, is known as the lavender capital of Texas, and the biggest attraction for locals is the Blanco River, where paddling, fishing, and swimming are enjoyed.
When solo tripping to Blanco, visit the Deutsch Apple, which has a selection of sweet and savory treats, but their most famous treat is the apple pecan cake. The lavender farm is a beautiful attraction in Blanco, and the lavender fields bloom from late May. A few other attractions in Blanco that you can explore on your own include:
Garrison Brothers Distillery
Old 300 BBQ
Blanco Pioneer Museum
Buggy Barn Museum
Old Blanco County Courthouse
Huntsville
Huntsville is a small town with interesting things to do. It is filled with parks, lagoons, and cultural heritage and is most known for its state penitentiary unit. Huntsville is an excellent place for all travelers and has the most beautiful blue lagoon, perfect for scuba divers.
Visiting a giant boot and hat house, kayaking and hiking, the Sam Houston Memorial, and the veteran's museum. A few other activities you can enjoy on your solo trip to Huntsville are:
Sam Houston Memorial Museum
Huntsville State Park
Lottie's Books
Downtown Huntsville
Sam Houston Wine Trail
Blue Lagoon
Texas Prison Museum
Austin
Austin is a safe and vibrant place to visit and one of the best places to explore when looking for solo trips. This Texan city is known as the world's live music capital and offers vibrant entertainment, arts and culture, and many experiences.
Solo travelers can explore one of America's most unique stops and enjoy great food and an assortment of craft beer from one of the many local breweries. Live music performances, hikes, and kayaking down Lady Bird Lake are just some of the fun activities you'll experience on your solo trip to Austin. When in Austin, make sure to visit the following tourist spots too:
Continental Club
Waterloo Records
Zilker Park
Franklin BBQ
Paramount Theatre
Texas State Capitol
Breweries
Lake Travis Zip Lines
References: