If you're outdoorsy and like water activities, visiting Aquilla Lake is a must. The lake should be on your list of go-to places with its crystal-clear waters. Take a stroll on the shoreline to collect treasures or take to the water for aqua sport fun. It is also one of the region's best fishing spots and is worth a visit.
Aquilla Lake is a popular destination for fishing, boating, and water sports. It has 2 campsites. There is impressive bird life around the area. Hunting deer, feral hogs, turkeys, and quail are permitted, subject to strict safety precautions. Aquilla Lake is open all year.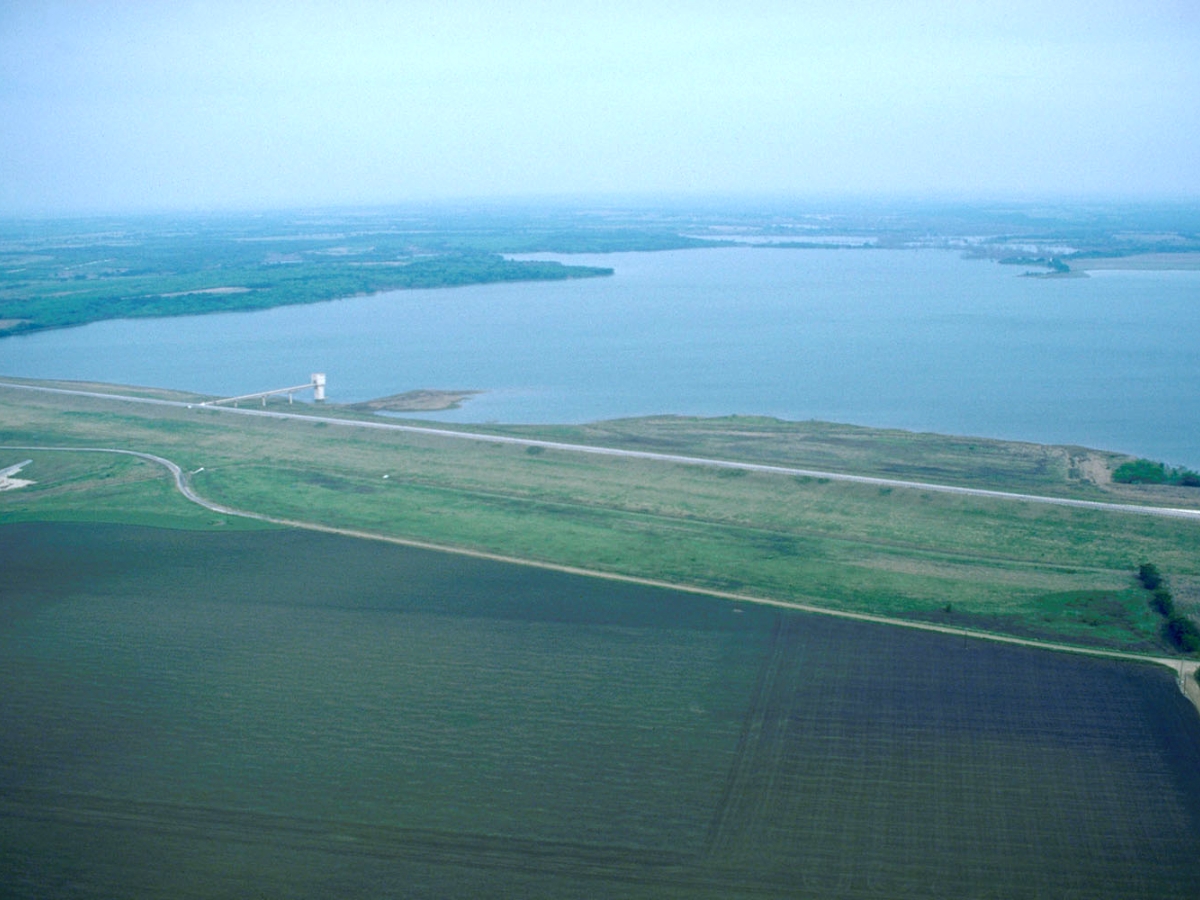 About Aquilla Lake
Aquilla Lake is an artificial lake built by the U.S. Army Corps of Engineers to assist with flood control in the Brazos River basin. The Lake is an earth fill dam with concrete reinforced flood gates with floodgate controls near the dam's center.
The project began in March 1982 and became operational in 1983. The Lake is still run by the U.S. Army.
Facts About Aquilla Lake
Co-ordinates: 31 degrees 54'34''N 97degrees 12'12"W
State: Texas
County: Hill County
Catchment Area: 255 sq miles
Surface Area: 3,280 acres miles
Primary Inflows: Aquilla Creek, Hackberry Creek
Primary Outflows: Aquilla Creek
Water Volume: 54,400 acre-ft (normal conservation pool) 146,000 acre-ft (flood pool)
Surface Elevation: 537ft (normal conservation pool) and 556ft (flood pool)
What is Aquilla Lake Known For?
Aquilla lake was constructed for flood control but is best known as a recreational water area with fishing, boating, swimming, bird watching, and hunting. Some of the best boating experiences in Texas are on Aquilla Lake.
Where is Aquilla Lake?
Aquilla Lake is 23 miles north of Waco, on Aquilla Creek and Hackleberry Creek, both tributaries of the Brazos River. It's a 41-minute non-stop drive from Waco to Aquilla Lake, traveling north, just off Highway 310, west of I-35 near Hillsboro. Aquilla is directly north of Lake Aquilla and 7 miles southeast of Hillsboro.
Nearby Locations in Texas
Lake Whitney is the nearest state park. Major cities near Aquilla are:
Arlington – 61 miles
Fort Worth – 63 miles
Dallas – 69 miles
Garland – 81 miles
Plano – 86 miles
Austin – 114 miles
Houston – 181 miles
San Antonio – 184 miles
Corpus Christi – 280 miles
What To Do At Aquilla Lake?
Aquilla lake is an ideal getaway for outdoor enthusiasts. Whether it's just a day excursion or a weekend breakaway in your RV, there is plenty to do and lots of fun:
Boating
Watersports
Fishing
Swimming
Birdwatching
Hunting
Camping
Boating
Aquilla Lake has two boat ramps; the Dairy Hill Ramp is located on the east shore at the southeast end of the FM 1947 bridge. The other is the Old School Ramp, located on the west shore of FM 933.
There are restrooms and ample parking at the boating ramps and courtesy docks. As an added feature, the ramps accommodate all boats, and the facility is open all year.
Watersports
Aquilla Lake is ideal for all types of watersports; jet skiing, flyboarding, and wave running. There are boat tours and water toy rentals at the Lake.
Fishing
Fishing is one of the main attractions at Lake Aquilla. The most common fishes to catch are Largemouth bass, Crappie, Blue and channel catfish, and White bass.
There's a public fishing pier at the Tailrace dam, and bait can be purchased at the Burger Shack Café Bait & Tackle at the corner of State Highway 22 and FM 1947.
Swimming
Lake Aquilla is safe for swimming and ideal for a hot summer's day. The water is clear, and it has a lakeshore. Swimming isn't supervised, so exercise caution when entering the Lake and never leave children unattended.  
Birdwatching
There are many birds in the area to intrigue bird lovers. Aquilla Lake is considered a birding hotspot. Waterfowl, mallards, wood ducks, widgeon, shovelers, and pintails are a few bird species around the area.
Hunting
Hunters are also welcome to hunt deer, feral hogs, turkeys, and quail around the dam. However, there are strict rules around hunting safety, and a permit is required. Deer and feral hogs are hunted by bow and arrow.
Camping Facilities
There are two camping grounds at Aquilla Lake, the Horseshoe campground and the White-tail campground. The campgrounds cater to RVs, and tents can be reserved. A first come, first served policy applies. Camping is available year-round.
The camping sites have power supplies, water, and sewerage hookups.
FAQs About Aquilla Lake
Is There An Entry Fee To Aquilla Lake?
Can You Hire Boats At Aquilla Lake?
There are several places to hire boats, jet skis, wakeboards, and other watersport equipment.
Are There Stores At Aquilla Lake?
Aquilla is a 6-minute drive from the Lake, and there are grocery stores in Aquilla.
Where Can I Hunt At Aquilla Lake?
Hunting maps are available for Lake Aquilla.
References: