Read In:
7
minutes
Share the post "League City Texas (Karankawa Indian Village)"
League City is in the southeastern part of Texas and is one of the largest cities in Galveston County. The city boasts many water-side resorts, given its location on the Gulf Coast of Texas. The economy of League City is robust, and real estate in the city is, on average, more than in the rest of Texas.
The first business to start in League City was a brickyard in 1858. Before that, the land was the site of a Karankawa Indian village. With its excellent location between Houston and Galveston, League City is an upmarket residential city known for its beautiful waterfront and lifestyle.
About League City Texas
League City falls primarily within Galveston County, but a small branch falls in Harris County. The summers in League City are characteristically hot and humid, while the winters are mid- to cool.
The city is growing fast due to the lifestyle, jobs, and amenities, and it is a perfect place for families with school-going children to settle.
Facts About League City Texas
Location: 29°29'41.28″N, 95°5'27.98″W
County: Galveston and Harris Counties
City Area: 53.0 sq mi (Land: 51.3 sq mi, Water: 1.7 sq mi)
Zip codes: 77573, 77565, 77539, 77598, and 77546
Population: 114,392
Crime Index Rating: 43
Average Temperature June: 90˚F (High), 76˚F (Low)
Average Temperature January: 64˚F (High), 42˚F (Low)
Universities: College of the Mainland, San Jacinto College, and University of Houston Clear Lake
Airports: In Houston, William P. Hobby Airport and George Bush Intercontinental Airport
Best hotels: Candlewood Suites League City and Fairfield Inn and Suites
Best Restaurants: Red Oak Café and Red River Bar-B-Que and Grill
What's League City Texas Known For?
League City is known for its leisure lifestyle and being an upmarket area. It is on the south shore of Lear Lake, strategically located between Galveston and Houston. League City has a pristine waterfront and is the third-biggest boating anchorage in the country.
League City has a great historical appeal, with many restored homes from the early 1900s and museums in their Historic District. However, in the 70s, a 25-acre parch in League City became known as the "Texas Killing Fields." The bodies of thirty-three murdered young women were found here, and it's believed that there was more than one serial killer involved.
League City was home to Houston Gulf Airport, partially owned by the Bin Ladin family until 1988. Since then, the land has been sold and developed for housing.
People From League City Texas
The population of League City is 114,392, made up of predominantly white residents, followed by African Americans and Asians. The Hispanic and Latino community in League City is just below 20 percent.
The main ancestries represented in League City are English, Irish, Italian, German, French, Polish, and European. The primary language spoken is English, followed by Spanish and Vietnamese. 10.6% of League City residents were born outside of the United States.
The ages of the population in League City are as follows:
Persons under 5 years: 7.3%
Persons aged 5 – 17 years: 20.4%
Persons aged 18 – 24 years: 7.1%
Persons aged 25 – 34 years: 14.8%
Persons aged 35 – 54 years: 29.5%
Persons 55 – 64 years: 10.6%
Persons 65 years and older: 10.3%
Regarding education, League City citizens are the most well-educated in the United States. Almost fifty percent (48.34%) of adults in League City have a bachelor's or advanced degree. This is in comparison to the US city average of 21.84%. However, residents of League City have a healthy mix of white- and blue-collar occupations.
The working residents of League City are a mix of managers, professionals, office, and sales workers. 13.6% of working adults in League City hold a management position. 10.4% work in healthcare, and 9.77% work in sales. Additionally, League City has a very high ratio of people working in math and on computers, placing them in the top 5 percent of towns in the US.
Some famous people from League City include NASA astronauts Doug Hurley and Karen Nyberg. Other famous people from League City are Jarryd Cosart (baseball player), Marcus Johnson (American football player), and Maddie Baillio, a singer and actress. League City is also home to the first-ever all-female quintuplets born in the United States.
Where is League City in Texas?
League City is in Galveston County and within the Houston–Sugar Land–Baytown metropolitan area. A small portion of League City, north of Clear Creek, falls within Harris County. Galveston and Harris Counties lie southeast on the border of Texas.
Nearby Locations
Houston is about 24 miles northwest of League City, while Galveston is the same distance to the southeast. Places that are close by include Friendswood to the northwest and Dickinson and Texas City to the southeast. Other nearby locations include Clear Lake Shores, Santa Fe, Pearland, and Nassau Bay.
Layout Of League City
League City's 53.0 square miles lie slightly northeast to southwest. It is a medium-sized city with 31 neighborhoods and is the 35th largest in Texas. The northeasterly side of League City is closer to Galveston and Trinity Bays and borders on the waters of Galveston and Trinity Bays. The founding families of League City settled in the following areas of League City:
The Cowart family had their homestead on a creek called Cowart's Creek.
The Perkins family settled on a creek with many magnolia trees and called it "Magnolia Bayou."
The Winfield family lived in the central part of League City, close to what is now Hobbs Road.
The Butler family stayed inland in League City.
J.C. League acquired a piece of land in the area and set out a townsite along the already-established Galveston-Houston-Henderson railroads. He and the town's first resident, George W. Butler, disputed the new town's name, but in the end, it was called League City.
Areas In League City
The most popular neighborhoods in League City are:
Bay Colony
Brittany Lakes
Countryside
Harbor Park
Mar Bella
South Shore Harbor Golf Course
South Shore Harbor West
Victory Lakes
Westover Park
Whispering Lakes Ranch
Other neighborhoods in League City include the following:
Butler Rd / Sedona Dr
Countryside North
Magnolia Creek
South Shore Village
The Landing
Tuscan Lakes East
Westover Park
Getting About League City
You can drive, walk, or use their park-and-ride bus service to get in and around League City. The closest airports are in Houston and are the George Bush Intercontinental Airport and William P. Hobby Airport.
Interestingly, 7.73% of League City's workforce works from home, and many "telecommute" instead of driving to work. In this regard, League City is one of the top cities in the US for people working from home and telecommuting.
On Foot
League City is home to beautiful parks and trails, ideal for a short hike. A lovely little park is Helen's Garden, in the center of League City. Two other trails are:
Tuscan Lakes to South Shore Lakes: This trail is just over six miles long and ascends to 18 meters, the highest of trails in the area. The estimated time to hike the trail is under two hours.
The Clear Creek Nature Center Loop: This 1.7-mile trail should take about thirty minutes to walk. It has an elevation gain of 6m.
Public Transport
League City operates a Park and Ride facility for its residents in conjunction with Connect Transit, Island Transit, and the University of Texas Medical Branch (UTMB). The buses run in and around League City.
Public transport also exists for the elderly in League City. Galveston County Senior Transportation Services offers door-to-door transport. They are funded by the Houston-Galveston Area Council and the Texas Health and Human Services Commission (HHS) as part of a Transport Enrichment Program.
Driving
Interstate 45 runs through League City in a north-south direction, cutting it in half. If you wish to drive to Houston on the I-45, the 27-mile journey should take 31 minutes.
By Boat
Given its proximity to large bodies of water, many people in League City have boats. Of course, boats are more for leisure purposes, but one could easily visit a friend on the other side of the Bay by boat.
What To Do In League City Texas
League City is known for its watersports and leisure activities. Their parks and amenities are well maintained, and some are free to visit. Popular in League City are scavenger tours and guided walks. In this way, you get to explore League City with a local and have some fun doing a scavenger hunt.
Helen's Garden
This little landscaped garden in the heart of League City is filled with ancient oak trees, pretty flowerbeds, and water features. It's a lovely place to have a picnic and a stroll and is centrally located.
West Bay Common School Museum
West Bay Common School Museum is a small museum in the historic district of League City. Though small, the museum has excellent exhibits and memorabilia which show what life was like long ago.
Walter Hall Park
Walter Hall Park offers an array of play areas and trails for leisure activities. Also within the park are boat ramps for launching watercraft, tennis courts, soccer fields, and playgrounds for younger children.
Butler Longhorn Museum
The Butler Longhorn Museum is a little gem that shares how the Butler family saved longhorn cattle in the area. It's a child-friendly museum with great displays and docents who will give you a guided tour.
Countryside Park
Countryside Park is run by League City and has excellent amenities and options for active people. There is a ramp into Clear Creek for those who wish to canoe. Countryside Park also has a softball and baseball field, a sand volleyball court, a soccer field, a pavilion with hoops, and trails for walking, running, and bike riding.
Where To Eat
League City has a host of fantastic restaurants. Below are some of the hidden gems to try out:
Red Oak Café
The Rouxpour
La India Bonita
Thai Stellar
King's BierHaus
Kelley's Country Cookin'
Mornings Kolache
Lilly Seafood
Red River Bar-B-Que and Grill
Other popular restaurants in League City are the following:
Little Daddy's Gumbo Bar
Jimmy Changas
Main Street Bistro
Marais
Pappas Seafood House
Perry's Steakhouse and Grille
Esteban's Cafe y Cantina
Where To Stay
League City has many hotels, but the following six are the most popular:
Candlewood Suites League City, an IHG Hotel
Fairfield Inn and Suites by Marriott Houston League City
Hampton Inn and Suites Houston/League City
South Shore Harbor Resort & Conference Center
Super 8 By Wyndham League City
For those with RVs, League City has a few RV parks that are well-located near the I-45. Two convenient RV parks are:
USA RV Willow Lake
Safari RV Park
League City Texas FAQs
Is League City A Good Place To Live?
League City is undoubtedly a great place to live with its amazing waterfront, history, outstanding schools, beautiful neighborhoods, and abundance of public amenities. In addition, the city has an excellent public school district and a lower crime rate than the country's average, making it a good place for families with children.
Is League City Safe?
League City's crime rate is lower than about 49% of Texas communities. It has an average crime rate compared to the rest of the US. The chance of you becoming a victim of crime in League City is 1:71, and the overall crime rate is 14 per 1,000 residents.
Regarding violent crimes, League City has one of the lowest rates in the US. The chance of you being a victim of a violent crime in League City is 1:900.
Is League City Worth Visiting?
League City is a great place to visit if you are exploring the area. It is well-located between major centers, so entertainment should never be a problem. In addition, League City is ranked as one of the safest areas of Texas and the US and one of the best places to live and raise a family.
References:
Share the post "League City Texas (Karankawa Indian Village)"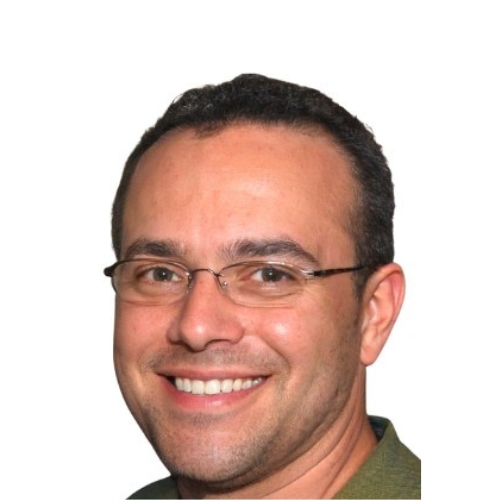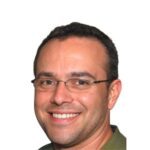 Christian Linden is a seasoned writer and contributor at Texas View, specializing in topics that resonate with the Texan community. With over a decade of experience in journalism, Christian brings a wealth of knowledge in local politics, culture, and lifestyle. He holds a Bachelor's degree in Communications from the University of Texas. When he's not writing, Christian enjoys spending weekends traveling across Texas with his family, exploring everything from bustling cities to serene landscapes.