Read In:
5
minutes
Share the post "Do You Need A Car In Texas? (Austin/Dallas/Houston)"
Do you need a car in Texas? Whether you're visiting or relocating, this is one of the first questions to ask. This article answers the question: car to travel across Texas.
Mostly you can travel around and across Texas without a car. This has become easier than ever with your myriad options in every city. The public transit systems in the three cities allow you to get around without a car, with no problem. However, if you want to move further into any of the cities, you can always opt for a car.
Do You Need A Car In Texas?
Texas is the second largest state in the US. Therefore, if you're planning to travel across Texas, you should explore all the possible ways, such as:
Driving
Flying
Riding buses
Taking trains
Although there are areas you can't access in Texas without a car, some people may prefer using public transportation or planes to avoid the hassle.
Driving your own car across the city can be a liability that some people prefer to avoid while on vacation. Here's important information to consider before you choose how you travel.
Driving Across Texas
The road trip between Dallas, Austin, and Houston can range between three and five hours. So it can be quite fun driving across towns and highways for that long.
If you decide to drive between cities in Texas though, make sure you use an online map. This way, you can avoid getting lost in the confusing highway system in Texas.
Remember also to avoid toll roads if your car doesn't have a TxTag. Otherwise, you'll receive a huge ticket later because you're not allowed to pay tolls in cash as you pass.
Flying Across Texas
Flying can be the most convenient option to go across such a vast state like Texas. It's the fastest and easiest way, but it's not as picturesque as driving.
When flying between major Texas cities, we recommend that you use smaller airports instead of major ones. This way, you can save time and avoid high traffic.
Riding Buses Across Texas
Buses are the cheapest way to travel across Texas. You have three options:
Greyhound and Megabus offer competitive services and affordable prices. On the other hand, Vonlane offers a different level of service.
No matter how expensive Vonlane can get, it's still cheaper and more scenic than flying.
Taking Trains Across Texas
With plenty of Amtrak stations all around Texas, taking the train is one of the main traveling options. However, it isn't the most popular choice among travelers in Texas.
This can be due to the high prices of tickets and the inadequate number of trains, which means that you need to plan ahead if you intend to take the train across Texas.
Do You Need a Car in Austin, Texas?
Whether you're moving into Austin, Texas, or simply visiting for a few days, one of the first questions to ask is whether you need a car. The answer to this question differs according to different factors such as:
Do You Need a Car If You're Living in Austin, Texas?
Yes, you most probably need a car if you're living in Austin long-term. That's primarily because the public transportation system isn't the best.
Up till now, the public transit in Austin isn't as sophisticated as that in NYC, for instance. However, this will change in the near future with Project Connect, which will introduce a new light rail, an entire line of buses, and a subway.
This means that for now, you need a car to get around Austin, but this will change after the plan is complete.
Do You Need a Car If You're Visiting Austin, Texas?
Not really. Although the answer to this question depends on where you stay and what you plan to do around the city.
For instance, if your accommodation is in one of the popular neighborhoods of Austin such as the Downtown area or SOCO, you can walk around the city with absolute ease and safety. In such neighborhoods, you can reach almost everything you need on foot.
Another aspect to consider is what you plan to visit around the city. If you plan to catch a theater show, for example, you might need a ride or take public transportation.
Do You Need a Car in Dallas, Texas?
Given the huge size of Dallas, it's one of those cities that offer their visitors and residents several transportation options. Whether you need a car in Dallas depends on where you stay. However, for the most part, you can get around Dallas easily without a car.
Here's a list of options to get around Dallas:
Public transportation
Rideshare
Car
Walking
Public Transportation
You can go around Dallas using the Dallas Area Rapid Transit (DART), which provides buses, trolleys, streetcars, and trains from 5.00 am to midnight. It's an extensive transit system that can take you almost anywhere in Dallas at cheap prices.
DART trains and buses reach the outskirts of the city and even some neighboring cities. Moreover, there are train stations at the two airports in Dallas. This means that as a visitor, you can enjoy a train ride from and to the airport.
Rideshare
If you're willing to pay extra for more comfortable rides, you can try rideshare. In addition to services like Uber or Lyft, Dallas features a specially tailored car service called Alto. However, it serves only certain areas in Dallas/Fort Worth.
Car
A car isn't quite a necessity to living in or visiting Dallas. However, it can come in handy when you decide to go to the shopping centers in North Dallas, for instance.
The catch is that street parking can be a bit pricey in the downtown area. Therefore, you should choose a residence with parking.
Walking
The downtown area in Dallas features plenty of great places to visit. If you live close by, you won't need to go far for almost anything. Dallas is more walkable than many other cities. This is mainly because areas such as West Village, Downtown, Oak Lawn, and Uptown are connected.
Do You Need a Car in Houston, Texas?
When it comes to Houston, you most probably need a car. After all, it's the largest city in Texas. This means that you have plenty to do and see there. Even if you live in the downtown area, you still need a car to get around this huge city.
There are still various other options if you can't or don't want to drive, such as:
1. Houston Metro
Metro is Houston's transit system, which consists of buses and light rail. At low prices, the city's public transportation system takes you through all the main streets, passing by all the city's great attractions.
2. Taxis
You can always take a taxi at a highly affordable rate, especially within the downtown area. There's a taxi station almost at every other corner downtown. This makes the Houston cab service quite a practical option.
Do You Need a Car in Texas FAQs
Which city in Texas has the best public transportation system?
Out of all the major cities in Texas, Dallas Fort Worth features the most extensive transit system. With over 60 stations, the train system in Dallas runs across the entire city as well as some neighboring cities.
Where is Austin from Houston and Dallas?
The three cities aren't far away. Most people manage to visit them all on one vacation. Austin lies about 200 miles southwest of Dallas and 162 miles west of Houston.
References
Share the post "Do You Need A Car In Texas? (Austin/Dallas/Houston)"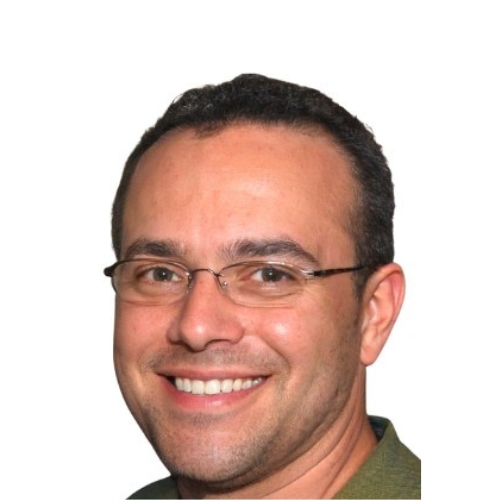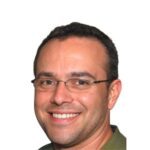 Christian Linden is a seasoned writer and contributor at Texas View, specializing in topics that resonate with the Texan community. With over a decade of experience in journalism, Christian brings a wealth of knowledge in local politics, culture, and lifestyle. He holds a Bachelor's degree in Communications from the University of Texas. When he's not writing, Christian enjoys spending weekends traveling across Texas with his family, exploring everything from bustling cities to serene landscapes.