Read In:
11
minutes
Share the post "Texas Cities That Border Mexico (1248 Miles)"
You can find many Texan cities along the 1248-mile-long stretch of the southern Texas-Mexico border. Several of these towns are twinned with Mexican cities across the border. These border towns share much of their food, culture, and traditions with their Mexican counterparts.
Many border towns in Texas have a rich history of cross-cultural exchange. They are divided from their Mexican sister cities by the Rio Grande. Notable Texas cities bordering Mexico include El Paso, Laredo, Brownsville, and Rio Grande City, the largest of which is El Paso.
Key Points:
Texas 1248 mile borders with Mexico, including El Paso, Laredo, Brownsville, and Rio Grande City.
These border towns have rich cultural exchanges with their Mexican counterparts.
Festivals in border towns celebrate shared heritage and promote community ties.
Texas and Mexico cooperate in trade, security, education, and public health.
Border crossing procedures require valid identification and may involve inspections.
Being prepared and informed can help expedite the crossing process.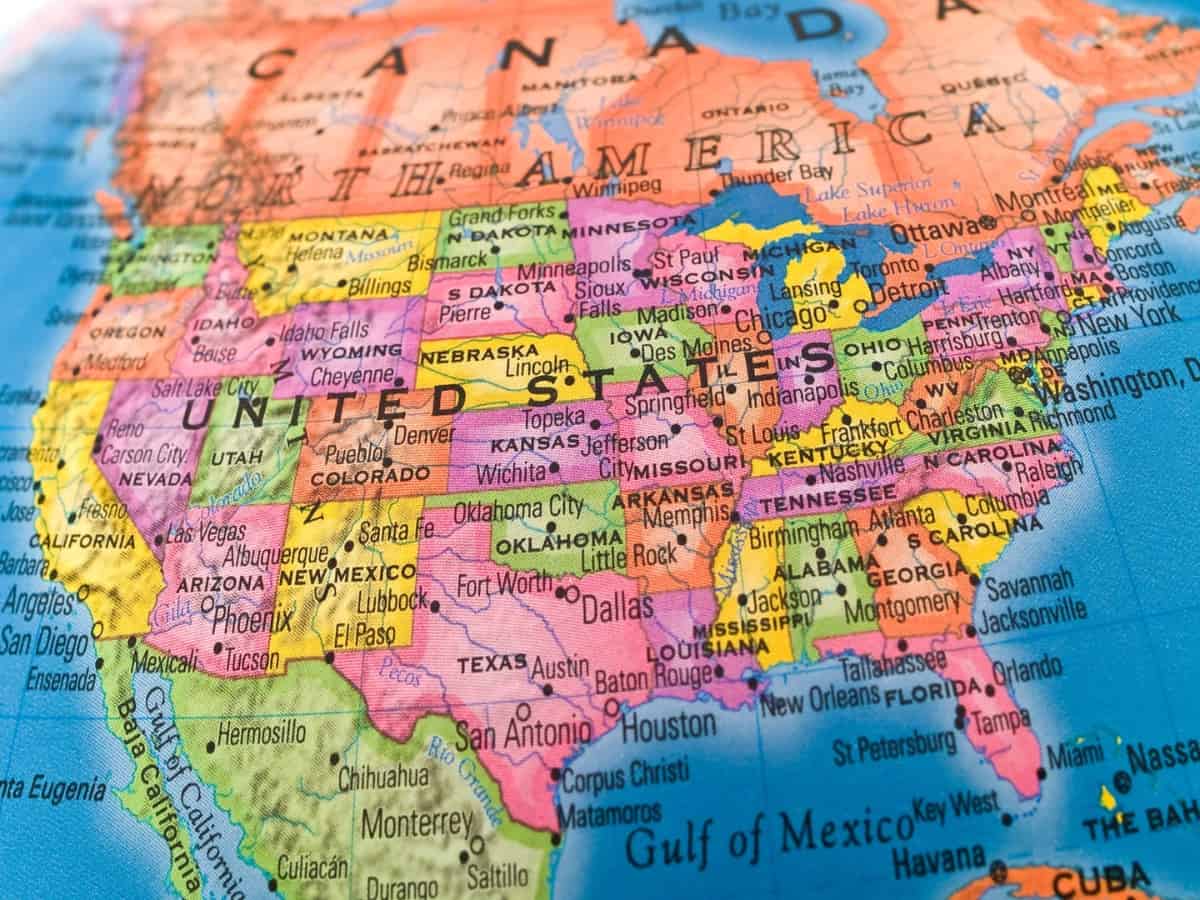 | Texas Border | Details |
| --- | --- |
| Length | Approximately 1,248 miles |
| Number of Counties | 14 counties along the border |
| Major Texas Border Cities | El Paso, Laredo, McAllen, Brownsville, Eagle Pass, Del Rio |
| Bordering Mexican States | Chihuahua, Coahuila, Nuevo León, Tamaulipas |
| Major Mexican Border Cities | Ciudad Juárez, Nuevo Laredo, Reynosa, Matamoros |
| Main River | Rio Grande (Río Bravo in Mexico) |
| Economic Impact | Billions of dollars in trade annually |
| Key Ports of Entry | El Paso, Laredo, Hidalgo, Brownsville, Eagle Pass |
| Security Agencies Involved | U.S. Customs and Border Protection, Texas DPS, local police |
| Key Security Concerns | Illegal immigration, drug trafficking, human smuggling |
| Number of CBP Sectors | 4 sectors: El Paso, Laredo, Rio Grande Valley, and Del Rio |
| Geographical Challenges | Varied terrain including rivers, deserts, and urban areas |
| Legal Crossings Annually | Millions of legal crossings for trade, tourism, and family |
| Federal Funding | Allocated for fences, technology, and personnel |
| Local Collaboration | Involvement with local law enforcement and communities |
Table of facts about the Texas border
This table provides an overview of various aspects concerning the Texas-Mexico border, from geographical details to security considerations. These facts offer a different perspective on the complexities of managing this long and diverse border.
List of Texas Towns That Border With Mexico
Here is a table listing some of the border towns in Texas that are adjacent to Mexico, along with the Mexican towns or cities they are paired with:
| Texas Border Town | Mexican Border Town/City | Notable Features |
| --- | --- | --- |
| El Paso | Ciudad Juárez | Major international port of entry; sister cities |
| Laredo | Nuevo Laredo | One of the busiest border crossings |
| McAllen | Reynosa | Known for retail and commerce |
| Brownsville | Matamoros | Hosts Charro Days Fiesta; international bridges |
| Eagle Pass | Piedras Negras | Only international bridge in the area |
| Del Rio | Ciudad Acuña | Known for Lake Amistad and cultural exchanges |
| Presidio | Ojinaga | Smaller port of entry; known for scenic beauty |
| Hidalgo | Reynosa | Hidalgo-Reynosa International Bridge |
| Roma | Ciudad Miguel Alemán | Historic district with a ferry crossing |
| Rio Grande City | Ciudad Camargo | Primarily a freight crossing |
| Fabens (Tornillo) | Guadalupe | Tornillo-Guadalupe pedestrian and vehicular port |
| Progreso | Nuevo Progreso | Known for tourism and shopping |
| Los Indios | Lucio Blanco | Free Trade International Bridge |
| Falcon Heights | Nueva Ciudad Guerrero | Falcon International Dam and Reservoir nearby |
Each town has its own set of features, ranging from commercial activities and cultural events to being known for scenic beauty or historic landmarks. The border towns often have significant economic, social, and cultural relationships with their corresponding Mexican villages or cities.
Texan Cities That Border Mexico
Texas has several border towns that offer Mexican food, desert beauty, and a rich history of cultural diversity. Texas has the most extended border territory of the four U.S. states on the Rio Grande. It borders the four Mexican states of Tamaulipas, Leon, Chihuahua, and Coahuila.
Brownsville Texas
Brownsville is Cameron County's seat near the western Gulf Coast. With its proximity to the border, it has a sister city, Matamoros, in Tamaulipas, Mexico. The two towns create a huge metroplex, so 93.9% of Brownsville's population is Hispanic.
Brownsville is notable for having several historical houses and battle sites of the Mexican-American War. It has become a popular destination for birders looking for nesting and migration sites due to its humid, subtropical climate and proximity to the desert and the Gulf Coast.
A commercial hub thanks to international trade with Mexico, it is a fast-growing manufacturing city.
Brownsville is the proposed site of the SpaceX launch site in South Texas.
Mexican culture infuses the city, hosting several fiestas celebrating its connection to Matamoros.
McAllen Texas
Found at the southern tip of Texas, McAllen is a town on the Rio Grande. It is across the border from the Mexican city of Reynosa in Tamaulipas. It was first settled in 1904. Since then, it has grown from a rural agricultural town to an economic trade hub with Mexico.
McAllen is often ranked as one of the safest cities in Texas. Like Brownsville, it is noted for its excellent birdwatching opportunities. It experiences very long, hot, humid summers, while winters are shorter and relatively warm.
Home of the World Birding Centre at Quinta Mazatlan.
The McAllen Public Library is an award-winning space with a spectacular book collection.
It is the home of the International Museum of Arts and Science.
Rio Grande City Texas
Starr County, Rio Grande City's county seat, was initially called Camargo when it was first settled in 1846. It covers an area of 11.35 square miles and borders the municipality of Camargo in Tamaulipas, Mexico. With a vibrant history, Rio Grande City has many historical sites and trails.
The area was the site of the Garza Ranch, which was established in 1762. Henry Clay Davis later owned the ranch. Thanks to its position on the Rio Grande, it was one end of the river's Steamboat Route. This made it an economic hub and port of entry to Mexico in the cotton trade.
The Kelsey-Bass Museum and Event Center shows what life was once like in this historical river port.
Excellent Mexican food and Southern American dining can be found at restaurants like Casa de Adobe.
La Borde House is a historic building from 1899, commissioned by a French riverboat trader.
Roma Texas
Roma is in Starr County, across from the Mexican state of Tamaulipas. Roma was once an important port along the Rio Grande and was the westernmost inland seaport. However, irrigation drew so much water from the river that by 1900, it was no longer navigable.
The city has nearly 30 historical structures and buildings in the Roma Historic District. It is a convenient crossing site, as the Rio Grande spans only 200 feet at Roma. It is a picturesque town with buildings reflecting the city's ties to northern Mexico and the Spanish empire.
An international suspension bridge was built in 1927, connecting Roma to Ciudad Miguel Aleman.
The city is also known as Roma-Los Saenz, as it includes the Los Saenz area.
The city celebrates the Fourth of July and Mexican Independence Day, showcasing its cross-cultural heritage.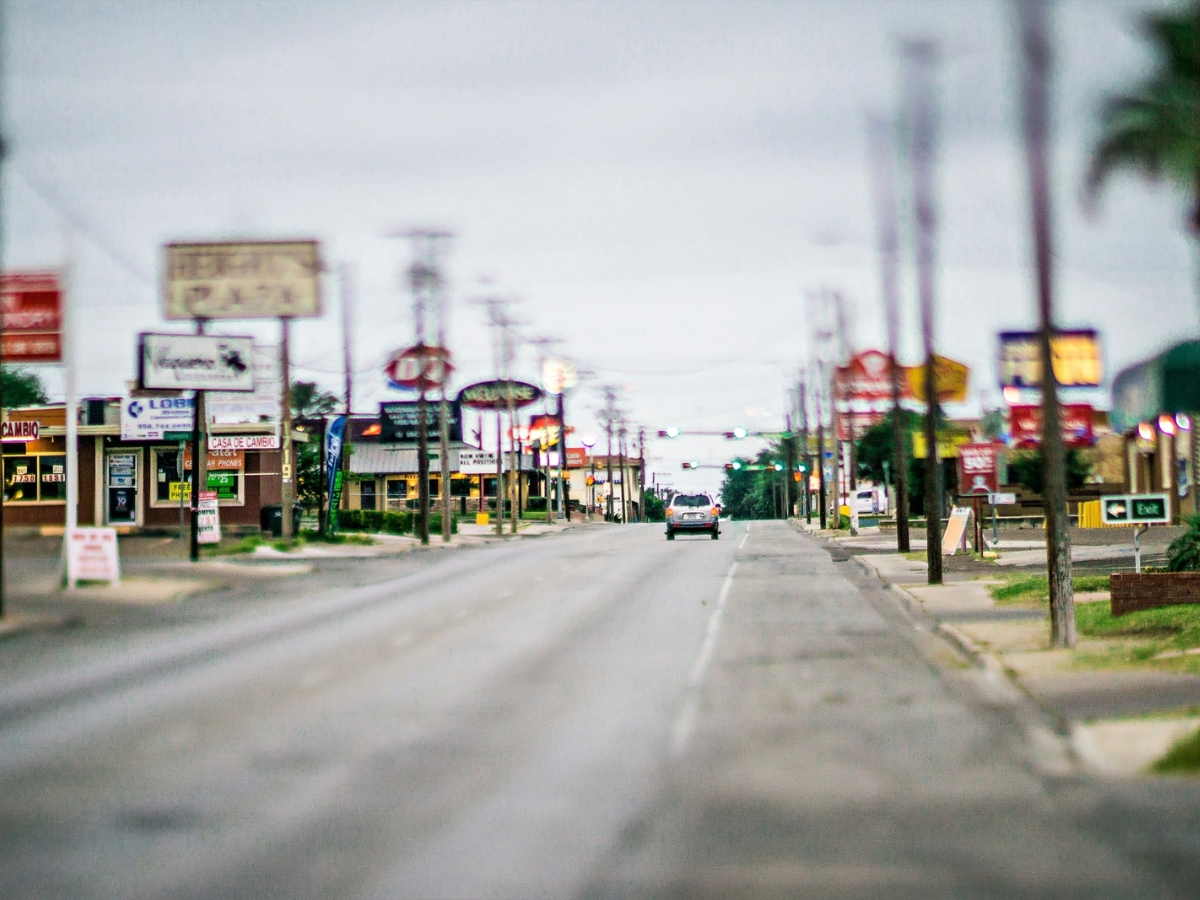 Laredo Texas
Laredo is found in Webb County and is the county seat. It's located on the opposite bank of the Rio Grande to its sister city in Mexico, Nuevo Laredo. It was briefly the capital of the Republic of the Rio Grande and, as such, flies seven flags instead of the usual six.
Laredo is the third-most populated U.S. city along the American-Mexican border. It boasts the largest Hispanic population of all U.S. cities. Laredo is well-known for Washington's Birthday Celebration, a major festival in February that attracts many visitors.
It was originally founded in 1755 and was known as Villa de San Augustin de Laredo.
Laredo is the largest inland port of entry in the United States.
Laredo has featured in several popular songs, most notably the cowboy ballad "The Streets of Laredo."
Del Rio Texas
Del Rio is the county seat of the southwestern Texas county of Val Verde. It was initially a small Spanish settlement, but the modern city covers 20.2 square miles. It sits on the edge of the South Texas brush area known as Tamaulipan Mesquite and has many small springs.
Laughlin Air Force Base is 9 miles east of the city and is a flight training base. It remains one of Del Rio's largest employers. It has a mix of traditions and heritages and offers much in the way of arts and culture.
The Fiesta of Flight Airshow is a must-see for aviation enthusiasts.
The film No Country for Old Men features Del Rio as a significant setting despite not being filmed there.
The nearby Lake Amistad is noted as an excellent spot for bass fishing.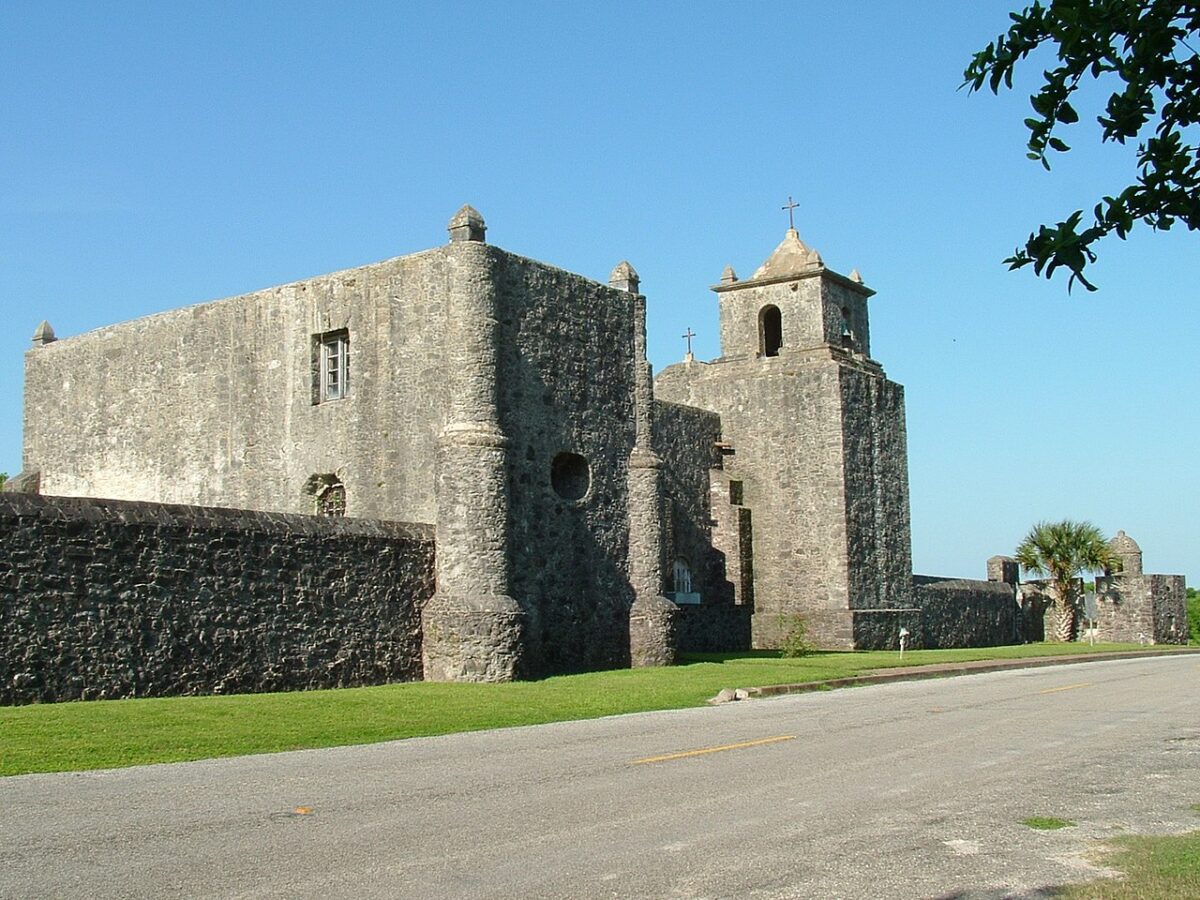 Presidio Texas
Situated across the Rio Grande from the Mexican city of Ojinaga, Presidio is located on the western border of Presidio County. After the Mexican War, American settlers began to come to the area, which was formerly a penal colony. The Rio Conchos joins the Rio Grande near Presidio.
Presidio borders the Mexican state of Chihuahua, and the name comes from the Spanish for 'fortress.' The Fort Leaton State Historic Site is three miles south of Presidio and forms the western entrance point to Big Bend Ranch State Park. Presidio has become a famous access city to Mexico.
Presidio offers hiking, historical, and archaeological activities at Fort Leaton.
The area where present-day Presidio sits is thought to have been farmed from as far back as 1500 B.C.
The Anglo settlers of 1830 initially named the town Presidio del Norte.
El Paso Texas
The city of El Paso sits at the very end of the western border of Texas and Mexico. It is El Paso County's seat and the sixth-largest city in Texas. It sits across the Rio Grande from its Mexican sister city, Ciudad Juarez, in Chihuahua.
Nearby are the Biggs Army Airfield, William Beaumont Army Medical Center, and Fort Bliss, making El Paso a major military center. It has several annual festivals, with the Amigo Airsho one of the top airshows in the U.S. El Paso hosts the Sun Bowl and is well-known for college football.
The Franklin Mountains State Park covers 24,248 acres and is the largest urban park in the U.S.
Many songs and films have featured El Paso, a strong musical tradition.
Award-winning actor, playwright, and director John Cameron Mitchell comes from El Paso.
Border Town Festivals
Border towns between Texas and Mexico uniquely blend cultures, often celebrated through various festivals and events. These festivals serve as entertainment and a way to foster community ties, celebrate shared heritage, and promote local businesses. Here are some notable types of festivals commonly held in these regions:
Cultural Festivals:
Cinco de Mayo: Celebrated on both sides of the border, this festival marks the Mexican Army's victory over the French Empire at the Battle of Puebla. It includes parades, music, food, and dancing.
Fiestas Patrias: Celebrated in September, this festival marks Mexico's Independence Day and often features mariachi music, traditional Mexican dances, and food.
Charro Days Fiesta: Held in Brownsville, Texas, and Matamoros, Mexico, this festival celebrates the shared culture and history of the border region with parades, traditional Mexican rodeo events, and dances.
Music Festivals:
Tejano Conjunto Festival: Celebrated in San Antonio, this festival highlights Tejano music, a fusion of Mexican and Texan cultures, featuring performances by renowned artists.
Border Folk Festival: This festival often showcases traditional folk music from Texas and Mexico, featuring local artists and workshops.
Food Festivals:
Tamale Festival: Celebrated in various towns, this festival honors the traditional Mesoamerican dish with cooking competitions, food stalls, and live entertainment.
Taco Festivals: Tacos, a culinary staple in both Texan and Mexican diets, are celebrated through various taco festivals featuring cooking competitions, live music, and more.
Arts and Crafts:
Border Art Biennial/Bienal Fronteriza de Arte: Held in cities like El Paso, this event showcases the work of artists from both sides of the border, aiming to explore and celebrate shared cultural themes.
Handicraft Fairs: Often organized to promote local artisans who produce traditional crafts such as pottery, textiles, and woodwork.
Heritage Festivals:
Texas Folklife Festival: Though not limited to border culture, this festival often features segments celebrating the Texan-Mexican heritage, among other cultural representations.
Miscellaneous:
Birding Festivals: Areas like the Lower Rio Grande Valley host birding festivals, attracting enthusiasts keen to spot species native to the borderlands.
River Festivals: Celebrated near the Rio Grande, these festivals focus on river conservation and feature activities like kayaking, fishing contests, and educational talks.
Each festival has its unique flavor and provides an invaluable opportunity for cultural exchange and community building. They celebrate the rich tapestry of influences in border towns, making these areas unique places of convergence for Texan and Mexican cultures.
Texas Cross-Border Cooperation with Mexico
Texas and Mexico share a long geographical border and complex economic, social, and cultural relationships. Cross-border cooperation is essential for various sectors, including trade, security, education, and public health. Here are some key areas where Texas and Mexico work together:
Economic and Trade Relations:
Trade Partnerships: Texas is one of Mexico's largest trading partners. Cooperation in this area includes facilitating the exchange of goods through multiple ports of entry and working on customs and trade regulations to benefit both sides.
Business Forums: Joint business forums and trade delegations are common to enhance economic ties and explore new opportunities.
Transportation and Infrastructure: Joint projects often focus on improving the transportation infrastructure to facilitate trade and travel between Texas and Mexico.
Security and Law Enforcement:
Border Security: Agencies on both sides cooperate to manage border security, aimed at both facilitating legitimate travel and trade and preventing illegal activities such as human trafficking and drug smuggling.
Data Sharing: Information and intelligence sharing between law enforcement agencies are crucial for maintaining border security and fighting organized crime.
Social and Cultural Exchanges:
Educational Exchanges: Universities and educational institutions often have exchange programs to foster cultural and academic links.
Healthcare: There's cross-border cooperation in healthcare, especially in border towns, to deal with issues like communicable diseases and public health crises.
Cultural Events: Annual festivals, art exhibits, and other cultural events often occur along the border, fostering a sense of community and shared heritage.
Environmental Concerns:
Water Resources: Given that the Rio Grande is a natural border, cooperation in managing water resources is essential. Agreements exist to ensure equitable use and conservation.
Pollution Control: Efforts are ongoing to address environmental concerns like air and water pollution affecting both sides of the border.
Local Governance and Community Building:
Sister Cities: Many cities in Texas and Mexico are paired as "sister cities" to encourage cultural exchange and mutual development.
Local Government Collaboration: Local governments often engage in joint planning and development projects, especially in border regions where communities are deeply interconnected.
Challenges:
Political Differences: Changing political landscapes can sometimes affect the level and scope of cooperation.
Security Concerns: Issues like drug trafficking and illegal immigration remain challenges, requiring nuanced and cooperative solutions.
In summary, Texas and Mexico have a multifaceted relationship that involves various forms of cooperation. Despite the challenges, both sides recognize the importance of working together to ensure economic growth, social cohesion, and security.
Border Crossing Procedures
Border crossing procedures between the United States and Mexico, particularly along the Texas-Mexico border, are governed by rules and regulations to ensure the lawful and efficient flow of people and goods. It's important to note that these procedures are subject to change and can be affected by current government policies.
So, checking with relevant authorities for the most up-to-date information is advised. Below is a general overview of the steps involved in border crossing:
For Individuals:
Valid Identification: All U.S. citizens must present a valid passport or other approved identification (like a NEXUS card or a Passport Card) when entering the United States. Mexican citizens need a valid visa or Border Crossing Card.
Customs Declaration Form: Travelers may be required to fill out a customs declaration form, especially if they bring goods or large amounts of currency across the border.
Inspection: Customs and Border Protection (CBP) officers will inspect the identification documents and may ask questions about the purpose of the trip, the length of stay, and items being brought into the country.
Vehicle Inspection: If crossing by car, your vehicle may be inspected. Make sure to follow the guidelines on what items are permitted or prohibited.
Pets: If traveling with pets, be prepared to provide vaccination records and possibly undergo additional inspections.
For Commercial Crossings:
Cargo Documentation: All cargo must be declared, and the necessary documentation must be provided, including invoices, shipping manifests, and any required permits or licenses.
Customs Duty: Customs duties and taxes may be applicable depending on the goods being transported.
Customs Inspection: Goods may be subject to inspection, including X-ray scanning, physical checks, and documentation verification.
Entry Summary: An Entry Summary Declaration may be required to provide details about the cargo, its value, and its intended use.
FAST Program: The Free and Secure Trade (FAST) program is designed to expedite the crossing process for approved commercial carriers.
General Tips:
Wait Times: Check border wait times online before your trip to avoid delays, as certain times can be busier than others.
Health Screening: Additional screening and quarantine rules may apply during health crises like pandemics.
Know the Rules: Be aware of what items are prohibited or restricted. Ignorance is not considered a valid excuse for breaking the law.
Human Trafficking: Be aware that attempts at human smuggling or trafficking are illegal and carry severe penalties.
Consult Official Sources: Always rely on information from official government websites and agencies for the most accurate and up-to-date guidelines.
Being prepared and understanding the border crossing procedures can significantly expedite the process and help avoid potential complications.
Share the post "Texas Cities That Border Mexico (1248 Miles)"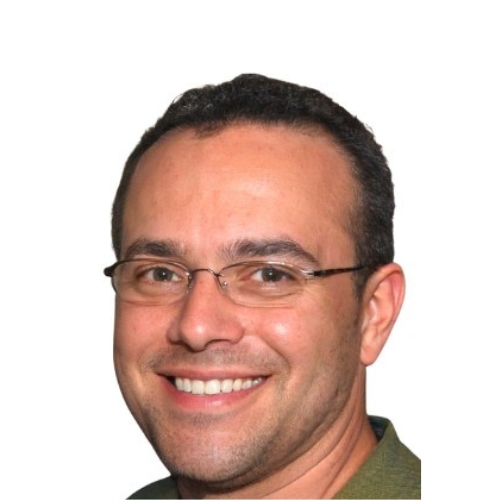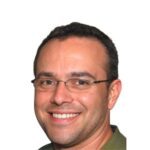 Christian Linden is a seasoned writer and contributor at Texas View, specializing in topics that resonate with the Texan community. With over a decade of experience in journalism, Christian brings a wealth of knowledge in local politics, culture, and lifestyle. He holds a Bachelor's degree in Communications from the University of Texas. When he's not writing, Christian enjoys spending weekends traveling across Texas with his family, exploring everything from bustling cities to serene landscapes.