A little suburban city called Pasadena is nestled between Houston and the Gulf Coast. It was named after Pasadena in California because of its vegetation, but it offers a different experience. You will enjoy this little hub in Harris County, Texas from cuisine and parks to annual festivals.
Pasadena is southeast of Houston and borders the Gulf Coast. The city falls within the Houston – Sugar Land – Baytown metropolitan area of Harris County. Pasadena is known as the Strawberry Capital in its area and is home to one of the biggest urban preserves in the US.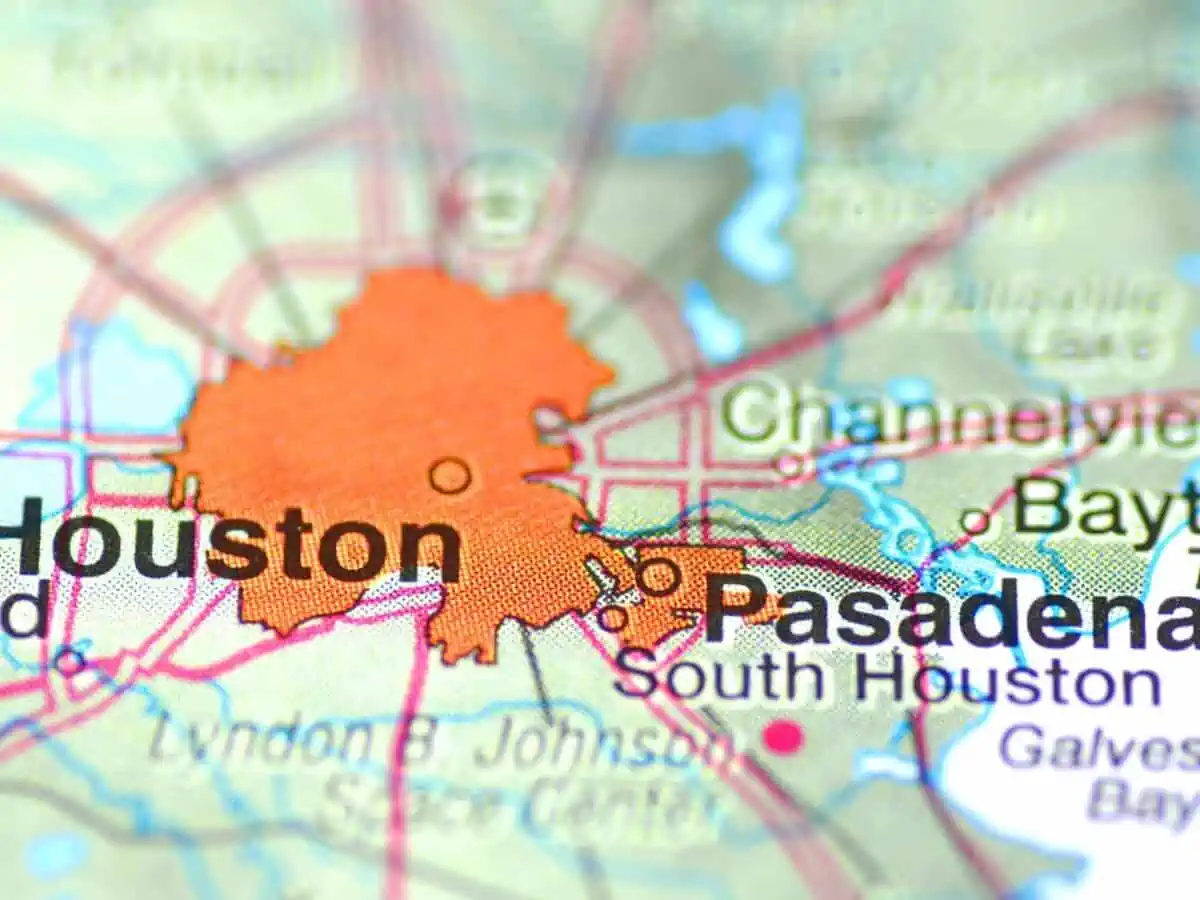 About Pasadena Texas
Pasadena is a suburban city in Houston. It was founded in 1893 by John H. Burnett of Galveston. Burnett named Pasadena after the city in California because it seemed lush. Pasadena's motto is "Enriched by our Heritage. Inspired by our Future."
Pasadena is predominantly a blue-collar city, and most residents own their homes. Its population makes it the second-largest city in Harris County and the twentieth-most populous city in Texas. The climate in Pasadena is hot and humid in summer but mild to cool in winter.
Facts About Pasadena Texas
Location: 29°40'34″N, 95°10'26″W
County: Harris County
City Area: 44.74 sq mi (Land: 43.68 sq mi, Water: 1.06 sq mi)
Zipcodes: 77506, 77507, 77503, 77505, 77504, 77059, 77586, and 77058
Population: 152,537
Crime Index Rating: 15
Average Temperature June: 91˚F (High), 76˚F (Low)
Average Temperature January: 63˚F (High), 47˚F (Low)
Universities: University of Houston, San Jacinto College, and Texas Chiropractic College
Airports: William P. Hobby Airport (HOU / KHOU) is 8 miles from Pasadena, TX.
Best hotels: Home2 Suites by Hilton and Hampton Inn & Suites
Best Restaurants: Star Burgers and Credeur's Cajun Cookin'
What's Pasadena Texas Known For?
Pasadena is known as the Strawberry Capital of its region. They host an annual strawberry festival in May at Pasadena's Municipal Fairgrounds and Convention Center. Pasadena also has a large nature preserve, Armand Bayou Nature Center. Plus, it has the largest all-volunteer municipal fire department in the US, called the Pasadena Volunteer Fire Department.
People From Pasadena Texas
Pasadena has an estimated population of 152,537 people and is the 21st-largest community in Texas. Just over 70% of Pasadena residents are Hispanic or Latino. The most prevalent ethnic race in Pasadena is white, followed by black or African American.
The ages of the population are as follows:
Persons under 5 years: 8.4%
Persons aged 5 – 17 years: 21.6%
Persons aged 18 – 24 years: 10.6%
Persons aged 25 – 34 years: 14.5%
Persons aged 35 – 54 years: 24.9%
Persons 55 – 64 years: 10.4%
Persons 65 years and older: 9.6%
Other stats on the people of Pasadena:
The most commonly spoken languages in Pasadena are English, Spanish, and Vietnamese.
The typical ancestries represented in Pasadena are German, English, Irish, European, African, and French.
26.39% of Pasadena residents were born outside United States borders.
38.82% of Pasadena residents work in blue-collar occupations, 11% higher than the US average.
14.95% of adults in Pasadena have a bachelor's or advanced degree, 7% lower than the US average.
Where is Pasadena Texas?
Pasadena is situated in the southeastern part of Texas. It falls under the Houston – Sugar Land – Baytown metropolitan area of Harris County and borders the southeastern parts of Houston. Pasadena lies between the Houston Ship Channel to the north and the Clear Lake area. To the right of Pasadena is Galveston Bay.
Nearby Locations
Cities near Texas include Houston (west of Pasadena), Webster, Friendswood, La Porte, Baytown, Deer Park, League City, Nassau Bay, Seabrook, Taylor Lake Village, and Pearland.
Layout Of Pasadena
Pasadena lies diagonally from northwest to southeast. The northwestern side of Pasadena is closer to the Houston city center, while the southeastern extension of Pasadena extends toward Galveston Bay.
Areas In Pasadena
The most popular residential areas in Pasadena are:
Baywood Oaks West
Bowling Green
Burke Meadow
Deepwater
Fairmont Estates
Golden Acres
Marlen Terrace
Parkgate
Parkview South
Pasadena Oaks
San Augustine
Stadium Estates
Village Grove
Windward View
Other neighborhoods in Pasadena include:
Allendale
Bayport
Baywood Shadows
Brookwood
Burkeshire
Clear Lake City
Country Meadows
El Jardin del Mar
Old Downtown
Parkland Village
Parkview Estates
Parkview Manor
Red Bluff Terrace
Turtle Creek
Vista Villas
Getting About Pasadena Texas
You can walk or drive if you want to get around Pasadena. If you're going to get to or from Pasadena, you can catch the bus, a tram, or a taxi.
On Foot
There are 47 parks and more than fourteen miles of trails in Pasadena. Most of the parks are neighborhood pocket parks. Still, larger community parks are equipped for a wider variety of activities.
The three favorite trail parks in Pasadena are:
Armand Bayou Hike and Bike Trail – 4.97 miles
Strawberry Park Hiking Trail – 1.18 miles
Partnership Park has various short loops no longer than half a mile each.
If you were to walk from Pasadena to Houston, it would take about four hours.
Public Transport
Pasadena has a non-emergency transportation service called RIDES. Rides are reserved for senior residents of Pasadena aged 65 and older or adults with disabilities between 18 and 64.
The only bus line that stops near Pasadena is line number 5. It will take only one hour from Houston to Pasadena if you take the bus. You could catch the Line 900 Tram and then the Line 5 Bus, but that would take you longer from Houston. Should you decide to take a taxi, it will take about 17 minutes between Houston and Pasadena, but it will be about thirty times more expensive than the bus.
Driving
If you want to drive between Pasadena and Houston, the journey should take about 17 minutes. However, there is a park-and-ride service that Pasadena residents can use to visit neighboring cities. The METRO buses operate as a joint venture between Harris County, Texas Metro, and the city of Pasadena.
Three freeways serve Pasadena:
The closest interstate to Pasadena is Interstate 45.
The Pasadena Freeway (State Highway 225) is its main freeway artery.
The Sam Houston Tollway (Beltway 8) serves the eastern part of Pasadena. You can buy EZ Tags in the city from the Harris County Toll Road Authority.
What To Do In Pasadena Texas
Pasadena isn't known for endless entertainment options, but a few key annual events draw crowds. Additionally, Pasadena is home to one of the most extensive urban wilderness preserves in the United States.
Armand Bayou Nature Center
Armand Bayou Nature Center is southeast of Houston. It has 2,500 acres of prairie, forests, natural wetlands, and marshlands. In this reserve, you can see 370 animal species, including mammals, reptiles, birds, and amphibians, and an abundance of native vegetation.
Pasadena Strawberry Festival
Every year in May, Pasadena – the Strawberry Capital of its region – hosts its strawberry festival. The festival includes fun activities and eating strawberries in various ways and dishes. The festival happens at the municipal fairgrounds and at the Pasadena Convention Center.
The Pasadena Livestock Show & Rodeo
This event also occurs at the Pasadena Municipal Fairgrounds and Convention Center in September every year. Apart from the livestock show, you can enjoy watching a rodeo or the annual barbeque cookoff.
Pasadena Historical Museum
At the Pasadena Historical Museum, you can view how the first settlers of Pasadena lived. In addition, the museum displays the Parks and Pomeroy families' antique items, vintage furniture, and clothing. You will also be able to view Pasadena's only mobile water-boring rig, designed and patented by the Pomeroys.
Pasadena Little Theater
The Pasadena Little Theater hosts regular local productions and music shows. They also offer workshops for kids. The theater has two stages with good seating arrangements, and their performances are ambitious.
Other Places Of Interest In Pasadena
Other popular places in Pasadena are:
El Jardin Beach
Survive The Escape Room
Urban Air Adventure Park (Trampoline Park)
Where To Eat
Pasadena has a lot of restaurant chains, but some hidden gems are worth trying out:
Credeur's Cajun Cookin'. Get there early, as they sell out fast. The food is set out cafeteria-style.
Dollar Daze Snow Cones. This little ice cream shop on Bluff Road offers nostalgia in the form of snow cones with bright, tasty sauces.
La Tostada Regia. Try their tostadas, giant tortas, trompo tacos, and the enchiladas norteñas with seasoned corn tortillas and creamy queso blanco.
Pizza Agave. Their pizzas are handmade and delicious.
Star Burgers. Star Burgers is a combination of old-fashioned Texas drive-thru vibes and Chinese food. Their burgers are great.
Where To Stay
Best Western Plus Pasadena Inn & Suites
Candlewood Suites
Hampton Inn & Suites
Holiday Inn Express & Suites, an IHG Hotel
Home2 Suites by Hilton
La Quinta Inn & Suites by Wyndham
Quality Inn
Residence Inn by Marriott
Super 8 by Wyndham
Pasadena Texas FAQs
Is Pasadena A Good Place To Live?
Pasadena is a decent place to stay, with many community centers operated by Harris County. Housing is more affordable in Pasadena than in other areas of Houston, and the roads have been upgraded. Locals can use the municipal tennis courts, soccer fields, swimming pools, parks, and walking trails. Pasadena is a short commute from downtown Houston.
Is Pasadena Safe?
Pasadena's crime index is 15, meaning it is, on average, 15 percent safer than other cities in the US. However, your chances of becoming a victim of a violent crime in Pasadena are 1:175, while your chances of being a victim of a property crime are 1:43.
Pasadena has one of the highest motor vehicle theft rates in the country. The chances of your vehicle being stolen in Pasadena are 1:244.
Is Pasadena Worth Visiting?
Pasadena is worth a visit to check out the tourist attractions. The residents of Pasadena are down-to-earth and welcoming, and it makes a nice escape from a busy city or a tranquil town.
References: