If you're planning a trip to Van Horn, Texas, for business or pleasure, you're in the right place! There's no such thing as too much preparation, especially when traveling with loved ones. So, what makes Van Horn, Texas, such a gem? Let's find out!
Van Horn, Texas, is a modest town that sees thousands of visitors pass through daily. It boasts a lot of historical significance with places like Fort Davis and offers excellent accommodation and entertainment for the weary traveler. Together, they'll make your visit a memorable one!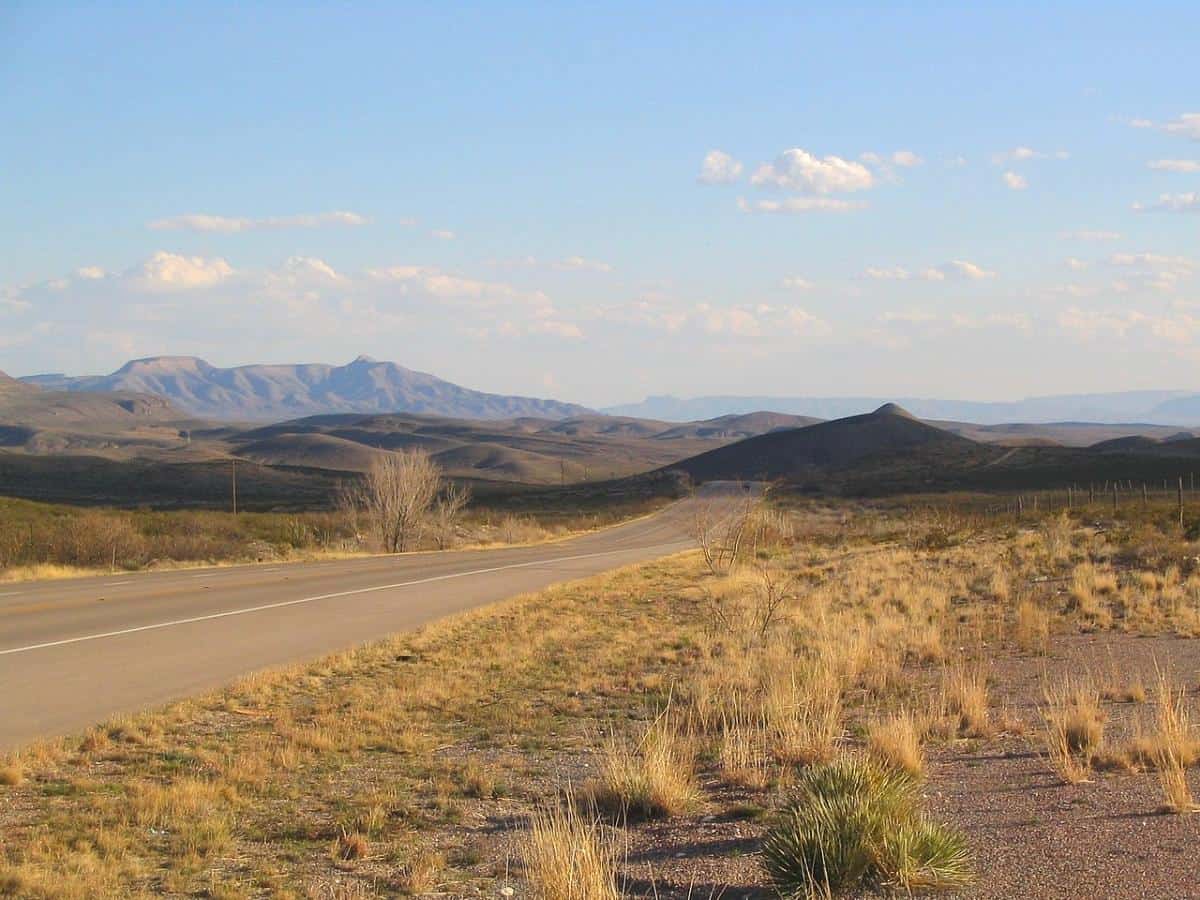 About Van Horn Texas
This quaint little town brims with excitement and allows you to relive significant historical events that survive to this day and tell how the town came about. Let's delve into what you can expect when you visit, like accommodation, restaurants, transport, and exploration!
Facts About Van Horn Texas
Location: Texas, United States
County: Culberson County
Towns: Van Horn Texas
Land Area: 2.8 square miles (7.3 km2)
Zipcodes: 79855
Population: 1,941
Crime rate: 20.4/100
Average Temperature June: Low 18/High 35
Average Temperature January: Low -2/High 15
Universities: Nearest is Sul Ross State University (84.2miles)
Airports: Culberson County Airport
Best restaurants: Hotel El Capitan Restaurant & Bar, Van Horn Cattle Company, Mom's Kitchen, Gilbert's restaurant, and Tortilleria Lizy.
Best hotels: Hotel El Capitan, Hampton Inn Van Horn, Holiday Inn Express & Suites Van Horn, an IHG Hotel, and Knights Inn Van Horn.
What's Van Horn Texas Known For?
Despite its size, Van Horn, Texas, has had its share of historical events that put it on the map.
The town started to undergo geologic testing in 2009 for the possibility of housing a ten thousand-year Clock of the Now.
In late 2006 Jeff Bezos, the founder and CEO of Amazon purchased 290,000 acres (1,200 km2) of property, including the Figure 2 Ranch Airport, to house his budding space tourism business, Blue Origin.
After the band spent a night there while on a recent tour, Van Horn served as the impetus for Saint Motel's 2019 song "Van Horn" after spending a night in Van Horn; the song is on their EP The Original Motion Picture Soundtrack: Part 1.
Following a 1987 tour with his Madden Cruiser bus, renowned football coach John Madden helped put Chuy's Restaurant on the map of the country.
Which People Are From Van Horn Texas?
Van Horn, Texas, has some of the most famous faces who did something extraordinary for America through intellectual contribution and development. They include Wally Scott, Margaret Formby, and Joe Ben Wheat.
Wally Scott – an American novelist and pilot who held several world sailplane records.
Margaret Formby – created the National Cowgirl Museum plus the Hall of Fame in a public library's basement.
Joe Ben Wheat – he was a specialist on blanket weaving and textiles from the Navajo, Mogollon, Anasazi, and Great Plains Paleo-Indian tribes, plus an archaeologist, curator, teacher, and author.
Where Is Van Horn Texas?
The town of Van Horn is the county seat of Culberson County in Texas, USA. It utilizes the Central Time Zone and is the most western incorporated community in the country.
Nearby Locations
Although Van Horn is a modest town with a small populace, it is far from being an isolated town. It has several prominent areas surrounding it, like Chihuahua in the southwest, Ciudad Juarezo in the north north-west, and New Mexico in the north.
Sierra Blanca
Fort Stockton
El Paso
Albuquerque
Big Spring
Nuevo Casas Grandes
Horizon City
Big Bend National Park
Lincoln National Park
Getting About In Van Horn Texas
Around 11,000 people travel through Van Horn, Texas, every day, using several methods to get to their destination. Visitors and locals have the option to drive their passenger vehicles, make use of public buses and taxis, or take a stroll to their destination.
| | | |
| --- | --- | --- |
| | Popularity | Accessibility |
| Type | Car | High |
| Type | Taxi | Medium |
| Type | Bus | Medium |
| Type | Motorcycles | High |
| Type | Bicycles | Medium |
| Type | On Foot | Low |
| Type | Plane | High |
Transport Popularity in Van Horn
On Foot
Traveling on foot in Van Horn, Texas, is ideal if you want to make short trips. Due to being a small town, most restaurants and entertainment areas are within walking distance. Be careful when walking in September, January and December because temperatures are chilly and easily fall to -2°C (28°F).
Public Transport
Van Horn, Texas, offers reliable public transport through buses and taxis. They are great for getting around as a group, but they can quickly become expensive if you plan to take multiple trips throughout the day to explore. Air travel is easily accessible but may not fly to major connecting destinations.
Driving
Driving is by far the most convent to get about Van Horn. You have the liberty to explore and gravitate toward specific restaurants or attractions. There's plenty of parking, and you can zoom to opposite ends of town if you want to squeeze in a little more sightseeing.
What Can You Do In Van Horn Texas?
Van Horn, Texas, has history-rich sites, spectacular national parks, a museum for those interested in the arts, and more. Whether you'd like to discover the historical intricacies indoors or explore the outdoor beauty, Van Horn, Texas, is something for everyone!
Fort Davis
Fort Davis is one of the greatest surviving examples of a frontier military station in the American Southwest, named after Secretary of War Jefferson Davis.
From 1854 to 1891, soldiers posted at the post guarded emigrants, freighters, postal trucks, and people traveling on the San Antonio-El Paso Road in search of the Californian gold fields.
Big Bend Ranch State Park
Big Bend Ranch State Park offers high desert isolation, rocky mountains, narrow valleys, breathtaking views, and the clearest night sky. The park runs near the Rio Grande and the US-Mexico border. 
Visitors may go hiking, horseback riding, biking, backpacking, kayaking, or exploring by two or four-wheel vehicles.
Where To Eat
Several exciting restaurants in Van Horn, Texas, offer fine dining, vegetarian-friendly alternatives, juicy steaks, and mouthwatering Mexican cuisine. Here are some of the best restaurants available!
Hotel El Capitan Restaurant & Bar – This restaurant provides a diverse selection of wine, beer, and specialty spirits in addition to a unique food menu.
For instance, they have a lovely Chipotle Raspberry Pork Chop served with mashed potatoes and green beans. The Chipotle Raspberry Pork Chop is a French cut pork chop grilled and prepared with a chipotle raspberry sauce.
Van Horn Cattle Company – This establishment is an American-style steakhouse and bar. In addition to hamburgers, pulled pork, and comfort food meals, the menu offers a variety of steak cuts that are all freshly made on-site.
Mom's Kitchen – You'll find Southwestern-Mexican cuisine here, plus vegetarian-friendly meals. You can expect a delicious menu of chips & salsa, brisket tacos, enchiladas, pie, and breakfast burritos with perfectly-seasoned sauces for maximum flavor.
Where To Stay?
Despite Van Horn, Texas, being a reasonably remote location, finding great accommodations are easy, and you get great value for money and quality!
Hotel El Capitan – The El Capitan carries historical weight in West Texas, specializing in quality customer service while offering modern amenities and an unforgettable experience.
Room features include blackout curtains, flatscreen TVs, air conditioning, etc. You also get free parking and breakfast, high-speed Wifi, and the hotel is pet-friendly.
Hampton Inn Van Horn – This hotel gets inspiration from the historical significance of the American frontier, offering a view of a majestic mountain range. Within 2 miles are a small variety of restaurants, including Chuy's, which sports the All Madden Haul of Fame.
Amenities include free parking, breakfast, swimming & gym, and Wifi. The rooms have air conditioning, a safe, microwave, a refrigerator, and a flatscreen TV.
Holiday Inn Express & Suites – Expect big sleeping quarters, cozy bedding, and free Wifi in public areas. Each room contains a flatscreen TV, air conditioning, a microwave, and a small refrigerator. Additionally, they provide free daily coffee and a cooked breakfast.
Van Horn Texas FAQs
If you're planning to travel to or through Van Horn, Texas, you might have more questions about the location, such as the safety or best time to visit. Let's answer them now!
Is Van Horn Texas Safe?
Crime activity has a scale measuring 1 – 100, with a lower number meaning less crime. Van Horn, Texas, scores 20.4 / 100 for violent crimes, which is lower than the US average of 22.7. As a result, Van Horn, Texas, is not entirely without crime, but it is relatively safe compared to other cities.
Which Months Are Best For Visiting Van Horn, Texas?
Van Horn's most comfortable months are April, October, and September, while January and December are less popular among visitors. The less popular months are usually colder, with lower minimum and maximum temperatures overall.
References: