Read In:
4
minutes
If you think most Texan cities are as big as Austin or San Antonio, think again. One of Texas' hidden towns, Rosanky offers peace and serenity to its residents.
Rosanky, Texas lies deep within Texas along Farm to Market Road 535. Its name came from Ed Rosanky, a Prussian man who lived in the town in the 19th century. Rosanky only has around 1,000 inhabitants. So most residents travel to nearby towns such as Smithville, Austin, and Bastrop for most errands.
About Rosanky Texas
If you haven't heard much about Rosanky, Texas, that's because it's an unincorporated area in Bastrop County, Texas. Although it's a relatively uninhabited area, it has an interesting history.
Before it became Rosanky, it was first called the Snake Prairie. It's because of the Snake Prairie school established in 1868. On top of that, a post office was built three years later with Mrs. S. C. Hutchinson as the postmistress.
The railroad construction in the 1890s pushed Ed Rosanky to donate the land for a station. It wasn't until 1893 that the place was renamed Rosanky.
Facts About Rosanky Texas
Location: 29° 55′ 46″ N, 97° 17′ 37″ W (29.929444, -97.293611)
County: Bastrop County
Elevation: 505 feet
Zip codes: 78953
Population: 1,225
Average Temperature June: 72.1 to 90.5°F
Average Temperature January: 43.7 to 59.2°F
Airports: Double D Ranch Airport
Best hotels: Hampton Inn & Suites Bastrop, Best Western Bastrop Pines Inn, Holiday Inn Express Hotel & Suites Bastrop
Best Restaurants: Paw Paw's Catfish House, Maxine's, Roadhouse
What's Rosanky Texas known for?
Rosanky, Texas is known as one of the distinct areas in Texas. Not only is it home to only about a thousand people, but its name came from a Prussian man. Although there's not much to it, one thing you can find here is a solar plant.
Big Star Solar Plant – The schoolboard recently approved this 1700-acre plant. It aims to supply 200 MW of solar power.
People From Rosanky Texas
Edward "Ed" Rosanky – Born in the late winter months of 1851, Ed Rosanky was the man responsible for the origin of Rosanky, Texas.
Frederick William Fritz – This is the man who once owned the private property where the Rosanky Family Cemetery is on.
Where is Rosanky Texas?
Rosanky lies along Farm to Market Road 535 in the heart of Bastrop County, Texas. A portion of Road 535 connects Rosanky to nearby locations, such as Smithville, Austin, and Bastrop.
Nearby Locations
Smithville, Texas
Austin, Texas
Bastrop, Texas
You can reach Smithville towards the end of the Farm to Market Road 535, west. In Smithville, you can find the art installation of the largest gingerbread man recorded in the 2009 Guinness Book of World Records.
Austin, the state capital, isn't that far from Rosanky. You'll only need less than an hour's drive to reach Austin via the state highway. From shops and barbecues, to live music, you'll get a taste of each in Austin.
If you don't want to go too far from Rosanky, you can also visit Bastrop. Here, you can find lakes and parks to satisfy your outdoor needs. In your spare time, visit the Bastrop County Museum and Visitor Center for some historical facts about the city.
Layout of Rosanky Texas
Rosanky's layout is mainly beside the Farm to Market Road 535. Simply traverse down this road and see all of Rosanky. The only sites that aren't on this road are the Rosanky Family Cemetery and the Rosanky Community Center.
Areas in Rosanky Texas
Road 336
Road 297
Road 306
Road 305
Road 310
Road 286
Some of these roads lead to the inner sections of Rosanky, such as Roads 286 and 336. On the other hand, the rest of the roads connect Rosanky to different parts of Texas. For example, Roads 306, 305, 310, and 297 link Rosanky to Kovar.
Getting About Rosanky Texas
Exploring around Rosanky won't take much time, especially since it's not a large town. However, you'll need a good amount of gas to get to your destinations.
On Foot
Rosanky Texas has a walkability score of 0. So, it's not a good idea to go from one place to another on foot. It'll probably take you hours to get where you need to be.
Public Transport
As of this writing, you can take no public transportation in Rosanky, Texas.
Driving
With a biking score of 25, it'll be hard to travel around without a car. That means the majority of errands you'll need to do will require a car.
What to do in Rosanky Texas
Rosanky is a small part of Texas that offers limited activities. Even so, you can still find some interesting entertainment in and around Rosanky, Texas.
Get Burgers from Wagon Wheel Gas N Go
Have Fun at Billy's Roadhouse
Get Burgers from Wagon Wheel Gas N Go
On Highway 304, you'll find a Wagon Wheel Gas N Go where Rosanky residents enjoy their burgers. This to-die-for snack shop can readily satisfy your cravings. Not only do you get to fill up your tank, but you also fill your stomach up.
Have Fun at Billy's Roadhouse
Billy's Roadhouse is also on Highway 304, making it easily accessible. They serve delicious snacks and meals that can perfectly accompany any alcoholic beverage.
Where to stay
Hampton Inn & Suites Bastrop – A 20-minute drive from Rosanky, this hotel provides you with breakfast, Wi-Fi, and parking. Its location is ideal for exploring Rosanky and other nearby areas.
Best Western Bastrop Pines Inn – This hotel is also around a 20-minute drive from Rosanky. You'll get free breakfast, Wi-Fi, and use of the pool and gym here.
Holiday Inn Express Hotel & Suites Bastrop – Only 3.5 miles away from Rosanky, you can stay at this hotel and enjoy a delicious breakfast. You can also spend your free time at the pool or gym.
Rosanky Texas FAQs
Is Rosanky Texas a good place to live?
Since Rosanky is a relatively uninhabited area, living in this city won't be ideal. There aren't many establishments near the city either, so you'll have to travel to nearby towns.
Is Rosanky Texas safe?
Rosanky doesn't have many reported crimes. That said, it's considered safe to travel around Rosanky, Texas.
Is Rosanky Texas worth visiting?
If you're tired of the same old sceneries in the big cities, stopping by Rosanky can be good. While you may not see a lot of sites, you may discover a rich history.
References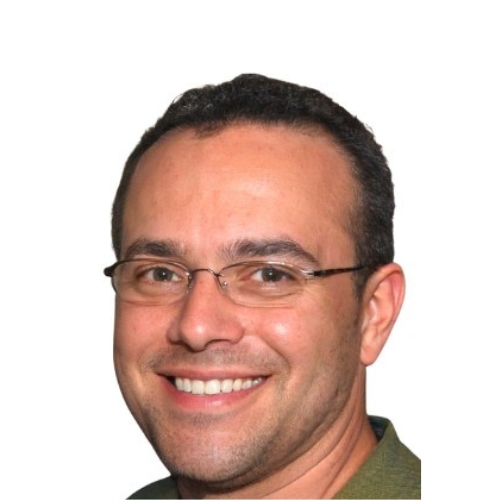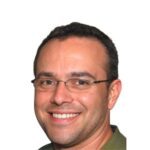 Christian Linden is a seasoned writer and contributor at Texas View, specializing in topics that resonate with the Texan community. With over a decade of experience in journalism, Christian brings a wealth of knowledge in local politics, culture, and lifestyle. He holds a Bachelor's degree in Communications from the University of Texas. When he's not writing, Christian enjoys spending weekends traveling across Texas with his family, exploring everything from bustling cities to serene landscapes.