Read In:
6
minutes
Sitting right in the middle between America's southwest and southeast, Texas Hill Country has extraordinary terrain. That's why it's a famous destination for many people who are looking for a unique experience.
The Texas Hill Country is packed with underground lakes, steep canyons, stone hills, and springs. This makes it a desirable place to visit as well as settle in. What's more, it offers a mix of rural and urban areas, which makes it quite an exciting place to visit.
About Texas Hill Country
Texas Hill Country is one of the seven major regions of Texas. The area has unique characteristics as it sits on the southeast part of Edwards Plateau.
Representing the countryside of Central Texas with vast grasslands and rolling hills, the Hill Country is distinguishable by its karst landscape. Moreover, parts of its topography spread among high hills of granite and limestone that have eroded over the years.
Facts About Texas Hill Country
Location: Central part of Texas
County: Over 20 counties, including Llano, Travis, Blanco, Edwards, and Val Verde
Towns: Including San Marcos, Boerne, New Braunfels, Wimberley, and Fredericksburg
Land Area: 31,000 square miles (the fourth largest region in Texas)
Zip Codes: Due to its vast area, it has many zip codes, including 78624, 78003, 78671, and 78828
Population: 3.8 million
Crime Rate: It's hard to determine the exact number, however, reportedly, Texas Hill Country have lower crime rates than the rest of Texas regions
Average Temperature in June: 92°F
Average Temperature in January: 55°F
Universities: More than 30 universities, including Trinity University, Texas State University, and Hallmark University
Airports: Over 15 municipal, private, and public airports in the region, including San Antonio International (SAT) and Austin-Bergstrom International (AUS)
Best Hotels: Miraval Austin – Horseshoe Bay Resort – Lakeway Resort and Spa – Lake Austin Spa Resort
Best Restaurants: Der Lindenbaum – Aba – Boudro's Texas Bistro – The Leaning Pear – Sage Restaurant And Lounge
What's Texas Hill Country Known For?
Texas Hill Country is known for having amazing scenery and natural resources. With a background of rich and diverse heritage, this region is quite a popular retiring destination among baby boomers and celebrities.
Here are some of the distinctive features of Texas Hill Country:
Tourism – It's one of the best vacation destinations in North America
Wine Industry – It contains over 50 vineyards and wineries as a part of three American Viticultural Areas (AVA), which are Bell Mountain, Fredericksburg in the Texas Hill Country, and Texas Hill Country AVA
Karst Landscapes – Caves, sinkholes, springs, and streams formed by dissolving bedrocks
Hills of Granite and Limestone – With several quarries around the region, beside the second largest granite dome in the U.S., Enchanted Rock
Caverns – Such as the Natural Bridge Caverns, Inner Space Caverns, and Longhorn Cavern
People From Texas Hill Country
This region produced a number of famous people in various fields. You can learn more about a few of them through the following table.
| | | | |
| --- | --- | --- | --- |
| Name | Year of Birth | Year of Death | Work |
| Lance Armstrong | 1970 | – | Former professional cyclist who won seven consecutive Tour de France races after fighting testicular cancer |
| Fred Gipson | 1908 | 1973 | Writer and screenwriter who authored Old Yeller, Hound Dog Man, and Savage Sam |
| Samuel Maverick | 1803 | 1870 | One of the Texas Declaration of Independence signers who was also a politician, lawyer, and land baron |
| Elisabet Ney | 1833 | 1907 | German-American art pioneer and sculptor whose work is displayed in the Elisabet Ney Museum in Austin |
| Willie Nelson | 1933 | – | Well-known country musician who acted in a huge number of films and co-authored many books |
People from Texas Hill Country
Where Is Texas Hill Country?
Texas Hill Country sits west of the Balcones Fault Zone, which is an area of surface rupture that stretches vertically through Texas. It can be generally described as sprawling west of Austin and north of San Antonio.
Nearby Locations
Texas Hill Country is surrounded by four of the biggest Texan regions, which are:
Big Bend Country – packed with an enormous number of national parks
Panhandle Plains – known for its cattle industry
Prairies and Lakes – famous for the huge agriculture industry
South Texas Plains – embodying the cultural Mexican-American mix
Layout of Texas Hill Country
Spreading all the way between Crockett county to the west and Travis county to the east, this region is generally located in the south-central part of Texas.
As for the northern and southern borders, Texas Hill Country runs from Mills county (north) to Uvalde, Medina, and Kinney counties (south).
Areas in Texas Hill Country
Boerne: This family-friendly town located on the way between Kerrville and San Antonio has recently become a wanted place for home building
Wimberley: Located 20 minutes away from San Marcos, Wimberley contains many charming homes within areas that are heavily covered in trees
Fredericksburg: One of the major cities in Texas Hill Country, Fredericksburg is deeply linked to its German roots. You can notice that by hearing the unique Texas German dialect they use
Luckenbach: With a jaw-dropping population of only three, Luckenbach is officially the smallest town in Texas, nevertheless, it hosts many country music concerts year-round
Lake McQueeney: The best time to visit this town is the summer when you can enjoy fishing, swimming, and boat rides
What To Do in Texas Hill Country?
There are hundreds of fun outings in the Texas Hill Country region. From shopping locations to historical sites, this area attracts a wide range of visitors. Below are a few of the must-do activities in Texas Hill Country.
Shopping
Visiting museums
Hiking
Cycling
Visiting caverns
Wine tasting
Swimming
Fishing
River tubing
Because of its vast area and rare terrains, Texas Hill Country has various locations to enjoy all the different kinds of adventures. Here's what you must do:
1. Visit the Texas State Capitol
Located in Austin, the capital of Texas and one of the biggest cities of Texas Hill Country, the Texas State Capitol is a must-see attraction. When you visit it, you get to see the amazing structure of the building that's made of pink granite mined from the region.
2. Discover Garner State Park
Garner State Park is definitely one of the places you can't miss in Texas Hill Country. With many activities for the whole family, it's a widely enjoyable attraction. You can swim, fish, or float on the crystal waters of the Frio River. Moreover, people go there to enjoy hiking and birdwatching.
In the summer, the park arranges free outdoor music concerts for everyone to attend. Having said that, the park is also a gorgeous place suitable for a romantic picnic dinner under the stars.
3. Enjoy Hiking at Enchanted Rock
Hiking and rock climbing are two of the well-known activities in Texas Hills Country, and Enchanted Rock is perfect for such sports.
It's a pink granite dome overlooking the mesmerizing countryside of Texas, which makes it an ideal destination for adventurers. Furthermore, it's also a fantastic place for observing the various kinds of wildflowers and cacti.
4. Plunge Into Jacob's Well
This 120 feet deep artesian spring is part of a submerged cave, which is the second largest in Texas. It's located within Jacob's Well Natural Area. One of the most amusing activities that daredevils enjoy in this place is jumping into Jacob's Well's icy waters.
If you're not into swimming, you can enjoy the scenery and the surrounding park.
5. Explore the Natural Bridge Caverns
Among many of Texas Hill Country's limestone caverns, the Natural Bridge Caverns is one of the largest, and it's, indeed, magnificent. It's also easily accessible, which is a huge plus for families.
Where To Eat in Texas Hill Country?
Der Lindenbaum – A place to enjoy the traditional German recipes, like bratwurst, schnitzel, and strudels.
Aba – Offering Lucious mixed dishes from various Mediterranean countries, like Turkey, Greece, and Lebanon.
Boudro's Texas Bistro – Enjoy an amazing dish of blackened prime rib offering a real Texan dining experience overlooking the Riverwalk.
The Leaning Pear – A romantic lunchtime spot in downtown Wimberley where you can enjoy delicious sandwiches, wood-fired pizzas, and mouth-watering steaks.
Sage Restaurant and Lounge – Having a wide range of international selections, this restaurant serves creative dishes that take you on a world culinary tour.
Where To Stay in Texas Hill Country?
Miraval Austin – It's located along the Balcones of Canyonlands National Wildlife Refuge and has gorgeous views of the Hill Country
Horseshoe Bay Resort – Overlooking Lake LBJ, this resort is a great getaway for families as well as couples
Lakeway Resort and Spa – Not too far away from downtown Austin, this incredible resort sits on the shores of Lake Travis
Lake Austin Spa Resort – Located along the Colorado River, this spa resort is a must-go relaxation destination
Barons CreekSide – Set on 26 acres of land, this Swiss log cabin village is a great place to stay in Fredericksburg
Texas Hill Country FAQs
Is Texas Hill Country a good place to live?
Yes, being a famous retiring destination, Texas Hill Country is a beautiful area that combines rural and urban living.
Is Texas Hill Country worth visiting?
Definitely, Texas Hill Country is an amazing region with extraordinary terrains and mesmerizing scenery. This results in hundreds of attractions to visit and enjoy.
References;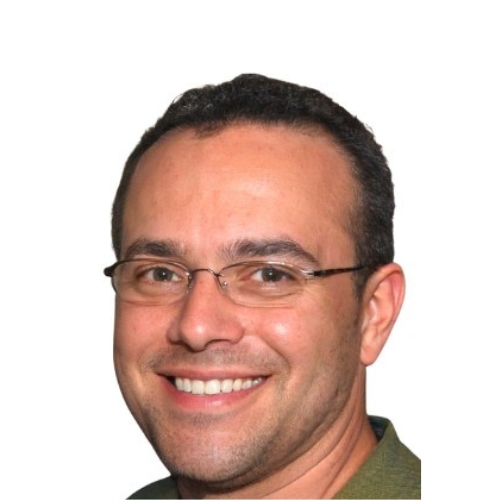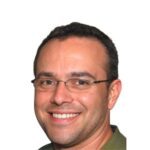 Christian Linden is a seasoned writer and contributor at Texas View, specializing in topics that resonate with the Texan community. With over a decade of experience in journalism, Christian brings a wealth of knowledge in local politics, culture, and lifestyle. He holds a Bachelor's degree in Communications from the University of Texas. When he's not writing, Christian enjoys spending weekends traveling across Texas with his family, exploring everything from bustling cities to serene landscapes.