Read In:
8
minutes
Are you planning a trip to Texas or thinking of moving there? If you are, you're probably thoroughly researching the state and trying to accumulate as many facts about Texas as possible.
Don't worry; we've got you covered. This guide is packed with all you need to know.
Texas is the second largest state in America. The state's capital is Austin, and its biggest city is Houston. It's most famous for being the best state to eat barbeque in. It's also well known for its hot weather all year round and is the home of country music.
Facts About Texas
Texas is one of those states that's a household name worldwide. Even people who've never been to the United States have heard of Texas. Here are 12 fascinating facts about Lone Star State.
1. Professional Sports Teams
If there's one thing we know about Texans, love sports. With 13 major league sports teams in the state and their beloved University of Texas Longhorns, Texans have no shortage of teams to root for.
There are three NBA teams in Texas, the Dallas Mavericks, San Antonio Spurs, and Houston Rockets. This makes Texas the only state with California to have three or more NBA teams. Both the Rockets and the Spurs have won multiple NBA championships in their history.
As for football, Texans have their Dallas Cowboys and Houston Texans. Texas also has two MLB teams, the Houston Astros and the Texas Rangers.
Texas also has a team in the NHL, the Dallas Stars.
Other professional sports teams in Texas include:
Dallas Wings (WNBA)
Houston Dynamo (MLS)
FC Dallas (MLS)
The state of Texas is also a pioneer in the progression of racial equality in American sports.
In 1966, Texas Western University (now known as the University of Texas, El Paso) launched an exclusively African American starting lineup in the NCAA basketball national championship game.
This decision by coach Don Haskins shook up the world of basketball and put the wheels into motion to end racial segregation in all sports. This inspiring story was made into a movie named Glory Road, which starred Matthew McConaughey.
2. Home to The Alamo
It's safe to say that a trip to Texas wouldn't be complete without a visit to The Alamo.
This landmark is packed with historical significance since it was where a few hundred men managed to hold off a much larger Mexican Army platoon during the War of Independence. It's widely considered one of the United States' most important historical landmarks.
On your tour of the Alamo, you'll have a tour guide telling you the place's whole story. You'll also get to tour the inside of the building.
3. Home to the Houston Space Center
If you've ever wondered where the phrase "Houston, we have a problem" came from, you now know the answer.
Established in 1961, the Houston Space Center acts as NASA's hub for Mission Control. This is where the agency communicates with astronauts that it has sent out to space.
A trip to the Houston Space Center is fascinating. You'll witness objects brought back from space on the Apollo mission. Additionally, you'll get to put on full astronaut gear and snap some photos!
4. Home to One of America's Biggest National Parks
Do you know how they say that everything is bigger in Texas? Well, that applies to national parks too.
Big Bend National Park is one of the biggest in the country, with an area of over 800,000 acres. It's ranked as the 14th largest national park in the country and is bigger than the state of Rhode Island.
If you're a lover of the great outdoors, visiting Big Bend National Park is an absolute must.
With plenty of hiking trails and driving routes offering gorgeous scenery, this place is perfect for nature buffs. Furthermore, stargazing at Big Bend National Park is an absolute sight to behold.
Not only will you get to hike some excellent trails, but you'll also get a chance to take a refreshing dip into the park's hot springs.
You can also learn about the animals that inhabited the area millions of years ago at the park's Fossil Discovery Exhibit.
5. The Lone Star State Isn't All Desert
When people think of Texas, most envision a desert state straight out of an old western film.
However, this couldn't be further from the truth. Sure, there are regions in Texas with a desert landscape, but you have to keep in mind the state's sheer size. Texas is the second-largest state in America, meaning it has a highly diverse landscape.
Texas has valleys, canyons, islands, and beautiful, vast, green plains. The state also has many beaches and natural and artificial lakes.
Texas is typically classified into seven regions:
Big Bend Country
Martin Dies, Jr. State Park
South Texas Plains
Hill Country
Panhandle Plains
Gulf Coast
Piney Woods
Prairies & Lakes
Each of these regions has a different type of landscape, making Texas one of Americas's most diverse states in that regard.
6. Home to One of America's Top Zoos
The Dallas Zoo is a great place to go for the whole family. It's one of the top 10 zoos in the nation.
The zoo is packed to the brim with fascinating animals and exciting exhibits. It also allows you to get up close and personal with some animals; one example is feeding the giraffes.
Another can't-miss activity at the Dallas Zoo is the Monorail Safari. This tour takes you on a ride with a bird's eye view of various African habitats and the animals they're home to.
As you go along the tour, the guide gives you interesting facts about the animals around you. Also, if you've never seen a koala in real life, visiting the Dallas Zoo is the perfect chance to change that!
7. Texas Is Ranked 3rd in Most Universities in America
When it comes to higher education, Texas is one of the premier states in the country. It boasts the third-highest number of higher education institutions of any state in America, trailing only California and New York.
The Lone Star State has 218 institutions of higher education.135 of these are 4-year universities, and the rest are 2-year institutions such as community and junior colleges.
Additionally, completing your higher education in Texas is relatively cheap. With an average in-state annual tuition fee of $11,500, Texas is among the top 20 most affordable states regarding the cost of higher education.
However, you should note that attending college in Texas won't be nearly as affordable if you're not a state resident. Tuition for out-of-state students is almost triple the amount paid by residents on average.
Here's a list of some of the major universities in Texas:
The University of Texas at Austin
The University of Texas at Dallas
Texas A&M University
Rice University
Texas State University
Texas Tech University
Baylor University
Southwestern University
Texas Christian University
University of St. Thomas
8. Texas is the 4th Hottest State in America
Contrary to popular belief, Texas is not the hottest state in America. In reality, Texas is America's 4th hottest state, following Florida, Hawaii, and Louisiana.
Even though it's not the nation's hottest, the Lone Star State is still notorious for its blazing temperatures. The average highs and lows in June are 91°F and 71°F, respectively. On the other hand, you can expect highs of 54°F and lows of 34°F during a typical Texas January.
Therefore, it shocked everyone when the state of Texas experienced its coldest weather ever during February of 2021.
The arctic freeze that swept across the state during that time had significant consequences. Texas' infrastructure simply can't deal with such cold weather.
This led to a statewide power outage that affected over 4 million households and businesses.
9. Texas Has the 9th Largest Economy in the World
The state of Texas is huge. It's larger than almost all European countries.
As far as the Lone Star State's economy is concerned, it's proportional to its size. With a GDP of $1.83 trillion, Texas would have the 9th largest economy in the world if it was a sovereign country.
To put that number into perspective. This would put Texas ahead of countries such as South Korea, Canada, and Brazil. However, Texas isn't the largest economy in the United States. California holds that title with a GDP of $3.4 trillion.
So, why is Texas' economy as big as it is? Well, the answer revolves around the three largest industries in the state. Those industries are agriculture, oil and natural gas, defense, and biomedical research.
With its vast expanses of agricultural land, the state of Texas is one of the world leaders in the exports of cattle and crops such as cotton.
Additionally, Texas has a vast reserve of oil and natural gas. The state is responsible for one out of every three barrels of oil produced in the United States.
Furthermore, some of the world's biggest defense companies, such as Boeing, Lockheed Martin, and Bell, call Texas home. In turn, the activity of these giant corporations contributes heavily to the state's GDP.
10. Texas is the 2nd Largest State in America
When it comes to sheer size, no state beats out Texas other than Alaska. However, Alaska isn't nearly as densely populated as Texas.
With a population of almost 30 million people, Texas is the second most populated state in the nation. Only California has more people living in it.
Here's a breakdown of the population of some of the biggest cities in Texas:
| | |
| --- | --- |
| City | Population |
| Houston | 2,345,606 |
| San Antonio | 1,456,069 |
| Dallas | 1,325,691 |
| Austin | 996,147 |
| Fort Worth | 954,457 |
| El Paso | 684,753 |
| Arlington | 400,032 |
| Corpus Christi | 320,393 |
| Plano | 290,624 |
| Irving | 264,762 |
Population of Texas Cities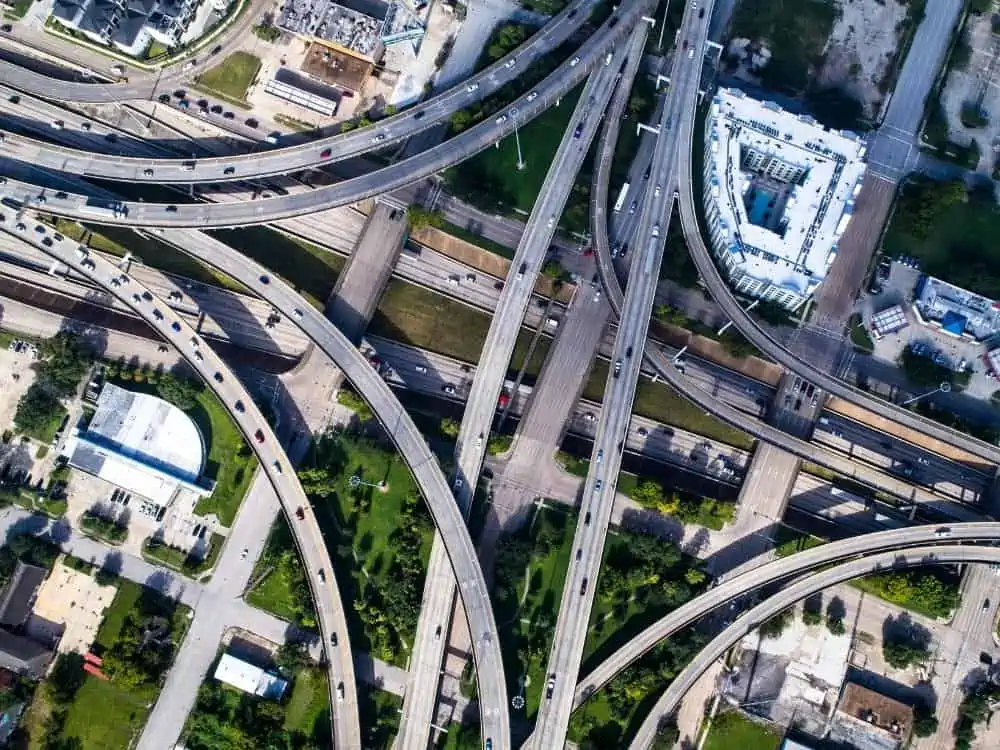 11. Largest & Longest Running State Fair in America
Lasting a whopping 24 days, the Texas State Fair is the longest-running state fair in the country. It's also the largest in terms of attendance and area.
If you ever find yourself in Texas towards the end of September, you should experience the Texas State Fair. Held in Dallas, this fair is probably unlike any fair you've encountered before.
Fully equipped with a giant talking statue named Big Tex and an opening day parade with all things Texas, the Texas State Fair is sure to have you snapping photos left and right.
You can also catch a live concert at the fair as you enjoy its delicious food. Other shows are constantly going on that isn't music-related, so make sure to explore the whole fair.
12. Texas is Home to One of the World's Top Museums
The Houston Museum of Natural Science is yet another must-visit attraction Texas offers. It's one of the premier museums across the globe, ranked 49th, to be exact.
Over 2 million people visit the Houston Museum of Natural Science every year, for a good reason. This place is a treasure trove of artifacts and exhibits ranging from Dinosaur fossils to an entire hall dedicated to showcasing artifacts from Ancient Egypt.
Other exhibits in this museum include a planetarium that allows you to marvel at the vastness of the solar system and a butterfly center with over 100 intriguing butterfly species from all over the world.
Sources: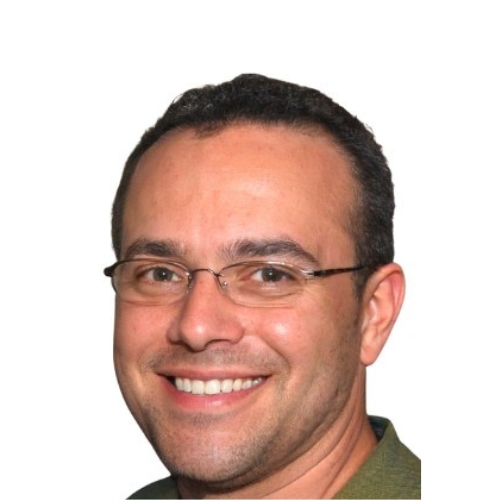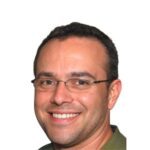 Christian Linden is a seasoned writer and contributor at Texas View, specializing in topics that resonate with the Texan community. With over a decade of experience in journalism, Christian brings a wealth of knowledge in local politics, culture, and lifestyle. He holds a Bachelor's degree in Communications from the University of Texas. When he's not writing, Christian enjoys spending weekends traveling across Texas with his family, exploring everything from bustling cities to serene landscapes.