Read In:
5
minutes
Kings Ranch traces its roots back to 1853, when its founder, Captain Richard King, purchased the first land for $300.00 at 2 cents per acre. Today the ranch has four lots of land and covers an area of 825,000 acres which is larger than the state of Long Island and the whole country of Luxembourg.
In 1853, an ex-steamboat captain, Richard King, purchased a tranche of land for $300.00. The captain and his wife, Henrietta, overcame many obstacles and difficult living conditions to become the most successful cattle barons in Texas. Today, the ranch stands as a testament to its founders.
King Ranch, Texas, has been inducted into the Texas Cowboys Hall Of Fame for excellence in rodeo and the western lifestyle in Texas.
About King Ranch Texas
King Ranch was founded by Captain Richard King in 1853. It is one of the biggest in the USA and measures 825,000 acres, making it larger than Rhode Island. The Ranch farms citrus, cotton, grain, sugar cane, and turfgrass, manufactures luxury retail goods and hosts recreational hunting.
In addition to the regular farming activities, King Ranch, Texas, has one of the best-known quarter horse studs in the state. The current generation of quarter horses can all trace their lineage back to the foundation stallion, OLD SORREL.
Facts About King Ranch Texas
Location: King stud is in southern Texas, and the address of King Ranch is 2205 TX-141, Kingsville, TX 78363, United States
County: Its land joins six Texas counties (Brooks, Jim Wells, Kenedy, Kleberg, Nueces, and Willacy)
Towns: Kingsville is the closest town.
Land Area: 825,000 acres
Zipcodes: 78363
Population: 25,367 (the nearby town of Kingsville)
Crime rate: 27.52 crimes per 1,000 members of the population (the nearby town of Kingsville)
Average Temperature June: Average highs of 74°F (23°C) and lows of 62°F (17°C) (the nearby town of Kingsville)
Average Temperature January: Average highs of 69°F (20°C) and lows of 48°F (9°C).
Universities: Texas A&M University – Kingsville
Airports: The closest airport to King Ranch, Texas, is Corpus Christi (CRP) Airport which is 28.3 miles away.
Best hotels: Hampton Inn Kingsville, Americas Best Value Inn Kingsville.
Best Restaurants: El Tapatio Mexican Restaurant, Taqueria El Chato.
What's King Ranch Texas Known For?
The King Ranch is the largest in Texas and one of the largest in America. The property has a wonderful history and has played host to notable civil war heroes and even foreign kings. Today King ranch continues as a successful commercial farming venture and offers tourist activities.
The ranch's stud produced the 1946 Triple Crown-winning thoroughbred racehorse – Assault.
King Ranch is one of the few agricultural properties to be inducted into the National Register of Historic Places.
King Ranch enjoys an almost mythical reputation in Texas and is one of the most storied landmarks.
The main house is the ancestral home of seven generations of the King family and is considered one of Texas's most famous residences.
The king of Morocco and King Peter of Romania visited the ranch as personal guests of the King family.
People From King Ranch Texas
The well-known people from King Ranch, Texas, are mostly the direct descendants of the founder.
The founder of King Ranch, Richard King, was the son of an Irish immigrant. He shipped south as a stowaway when he was 12 years old and made his name as a steam boater on the Rio Grande. In his later 20s, he left the river and paid $300 for the first parcel of land.
At his death in 1885, he was the greatest cattle baron in America, with more than 40,000 cattle.
Lieutenant Colonel Robert E. Lee, Second Cavalry, USA, was a close friend of Richard King.
Where Is King Ranch Texas?
King stud, Texas, is situated in southern Texas and adjoins six Texas counties, including Brooks, Jim Wells, Kenedy, Kleberg, Nueces, and Willacy.
Nearby Locations
The following twelve American towns are all within 45 km of King Ranch, Texas.
Kingsville, TX (the land for Kingsville was donated by King Ranch)
Alamo, TX
Donna, TX
Edinburg, TX
Hidalgo, TX
Mercedes, TX
Mission, TX
Pharr, TX
Raymondville, TX
Rio Grande City, TX
San Juan, TX
Weslaco, TX
Layout Of King Ranch Texas
The King Ranch, Texas is located in South Texas between the towns of Corpus Christi and Brownsville adjacent to Kingsville and off Highway 141, Kingsville. The closest town is Kingsville, built on land donated by King Ranch.
Areas In King Ranch Texas
There are four portions of King Ranch.
Santa Gertrudis Division
Laureles Division
Encino Division
Norias Division
Getting About King Ranch Texas
The closest town to King Ranch is in Kingsville, Texas, and it is situated on the U.S. Route 77 corridor between Corpus Christi and Harlingen. Being one of the largest ranches in America means the only practical way to travel within is by motor vehicle.
On Foot
No visitors are allowed to walk or hike in King Ranch, Texas.
Public Transport
There is no public transport at King Ranch, Texas.
Driving
Driving is the only form of transport within the ranch. No private vehicles are allowed, and only qualified tourist vehicles are permitted entry.
What To Do In King Ranch Texas
King Ranch, Texas's activities revolve around the ranch's commercial activities.
Various Types of tours.
King Ranch Museum.
· King Ranch Saddle Shop.
Daily Ranch Tours
The general tours start at the Creek. Tour participants can examine the equipment designed to clear the brush. Staff on the ranch designed and built Unique machinery to clear invasive plants from the fields.
Visitors will also see wild animals as well as the resident Longhorn herd. The tour moves to the Calera Pens and Camphouse, where visitors can watch a working ranch in operation. It is the location where the cattle are vaccinated, branded, and tagged.
During the balance of the trip, visitors will get to see the following.
Arena used for auctions.
The cemetery where the horses are buried.
The "Colony" is a male farmhand's accommodation.
The carriage house.
The Commissary has a lookout position.
The sprawling home was built by Captain King's widow, Henrietta.
Special Interest Tours
King Ranch staff are happy to design specific tours for visitors to view some of the King Ranch activities in more detail.
Typical requests included the following.
Cattle operations.
Horse operations.
Farming operations.
Feedlot operations.
Feed mill operations.
Nature Tours
King Ranch prides itself on its conservation activities and is now home to
Quail
Deer
Wild turkeys
Various species of birds, mammals, reptiles, and insects.
King Ranch is an internationally listed bird area with more than 350 bird types recorded. King Ranch has the largest concentration of ferruginous pygmy owls in the United States.
The nature tour covers all wildlife and birdlife viewing sites, and the visitor will be assured of seeing a wide range of wildlife during the tour.
King Ranch Museum
The King Ranch Museum is a "must-see" stop on every visitor's schedule. This wonderful display is a repository of the rich history of almost 170 years of its existence.
A few of the museum exhibits are as follows.
Photographer Toni Frissell's display of King Ranch in the early 1940s.
Horse saddles from around the world.
Guns and rifles, including a Colt Python (which has one of the earliest Python .357 magnum with a serial number "KR1"),
Perfect copies of the old Republic of Texas flags are reproduced to full scale.
Antique carriages and vintage cars.
King Ranch Saddle Shop
The visitor can find high-quality leather goods and outdoor gear at the King Ranch Saddle Shop. The shop is a working saddle-making factory where custom western saddles are made to order.
Where To Eat Near King Ranch Texas
El Tapatio – Mexican Restaurant – 2.5 km from King Ranch, Texas.
Spice Station – 3.8 km from King Ranch, Texas.
El Dorado Restaurant – 3.8 km from King Ranch, Texas.
Taqueria El Chato – 2.4 miles from King Ranch Visitor Center.
Green Jay Bar and Grill – 3 miles from King Ranch Visitor Center.
Cattle Country Steakhouse – 3.1 miles from King Ranch Visitor Center.
Where To Stay Near King Ranch Texas
Americas Best Value Inn Kingsville
Hampton Inn Kingsville
La Quinta Inn & Suites by Wyndham Alice
References: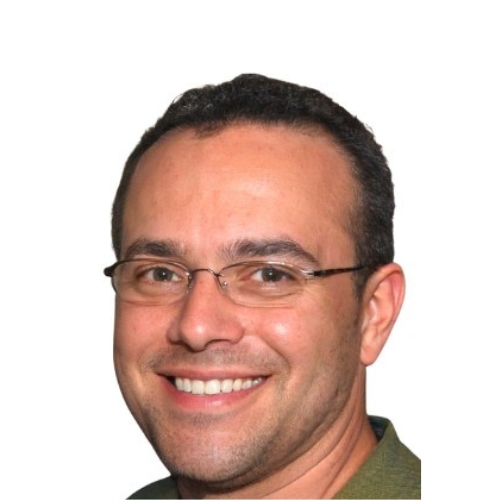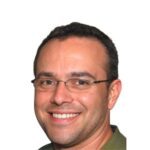 Christian Linden is a seasoned writer and contributor at Texas View, specializing in topics that resonate with the Texan community. With over a decade of experience in journalism, Christian brings a wealth of knowledge in local politics, culture, and lifestyle. He holds a Bachelor's degree in Communications from the University of Texas. When he's not writing, Christian enjoys spending weekends traveling across Texas with his family, exploring everything from bustling cities to serene landscapes.