Read In:
6
minutes
If you want to learn more about Greenville, Texas, this article will come in handy! Keep reading for a brief guide with everything you want to know about the city before your visit!
Greenville, Texas, is a lovely small city around 51 miles northeast of Dallas. The once highly industrial city has a relatively small community but tons of history and culture. It's a great spot to stop by, with many restaurants and parks to enjoy.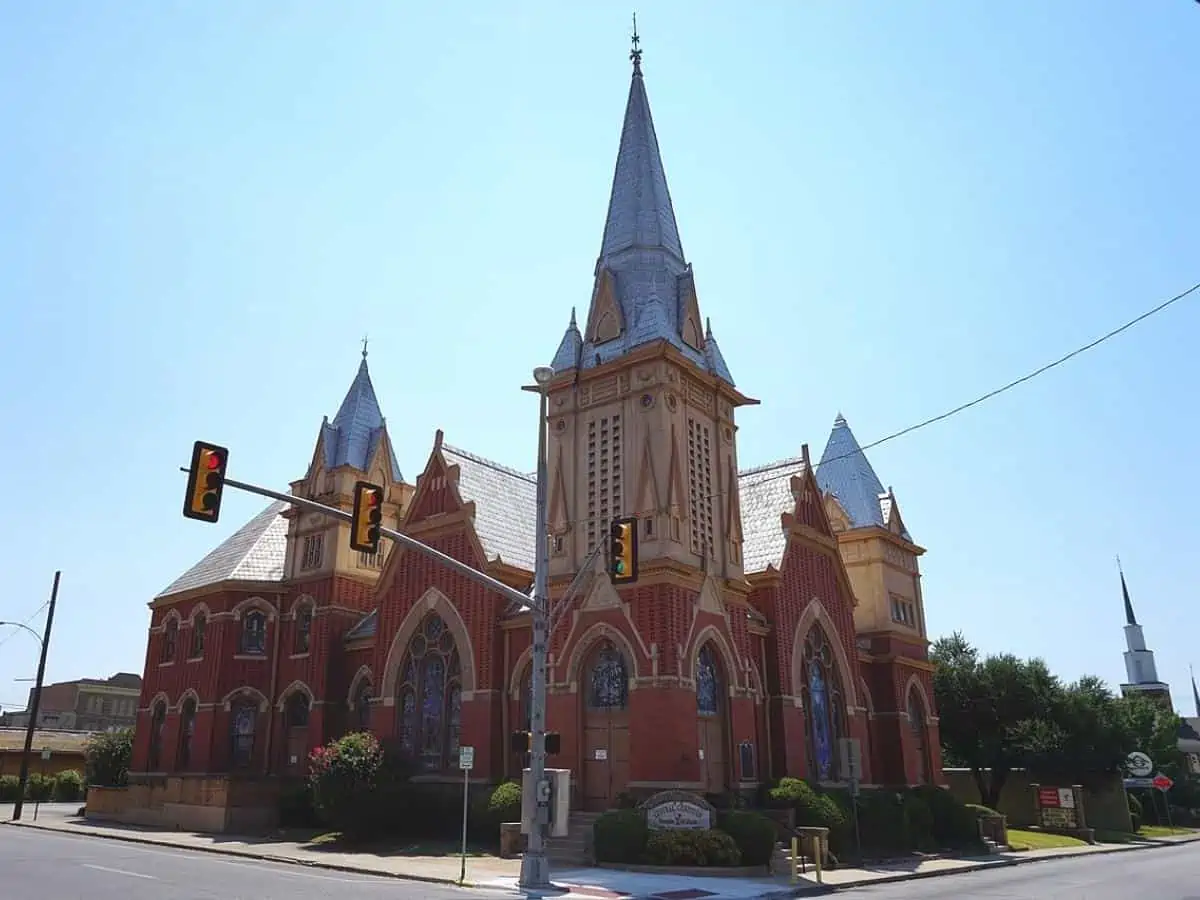 About Greenville Texas
Greenville is the largest city in Hunt County in Texas. That was established in 1846, making it one of the relatively old cities in Texas, although it's relatively small compared to major cities in the state.
Although the city shares its name with around 40 other cities across the United States, this one name was inspired by Thomas J. Green, which was one of the prominent figures during the founding of the Republic of Texas and a congressman of the Republic.
Facts About Greenville Texas
Location: 33.1384° N, 96.1108° W – 51.2 miles northeast of Dallas
County: Hunt County
Towns: City Center – Cash – Dixon – Neylandvill – Greenville East – Mineral Heights – Ardis Heights – Peniel
Land Area: 32.29 square miles
Zip codes: 75401 – 75404
Population: 28,686 (2022) – 888.50 per square mile
Crime rate: 19.71 per 1,000 residents (1.97%)
Average Temperature June: 68 °F to 87 °F
Average Temperature January: 35 °F to 55 °F
Universities: No Universities in the city, but there is Paris Junior College (community college)
Airports: Greenville Municipal Airport
Best hotels: Comfort Suites Greenville – Hampton Inn Greenville – Best Western Plus Monica Royale – La Quinta Inn – Holiday Inn Express
Best Restaurants: Cracker Barrel Old Country Store – Bottlecap Alley – Tony's Italian Kitchen – TaMolly's Mexican Restaurant – Snuffers – Mariachi Mexican Bar And Grill – Red Lobster
What Is Greenville Texas known for?
The city of Greenville, Texas, was once known for its cotton industry and was often dubbed the "cotton capital of the world". However, currently, the city is known for various other industries.
Greenville is also becoming a popular tourist attraction because it has a popular waterpark on Interstate 30. The city has various sports parks, history exhibitions, museums, and the heritage garden of Hunt County.
People From Greenville Texas
Despite that city's significant history, the current population of the city is continuously declining due to immigration to larger cities nearby, especially Dallas.
The people from Greenville are known as "Greenvillians". The most common demographic in the state's racial composition is whites, who comprise around 64.63% of the population.
The city of Greenville also has large Latino/Hispanic and African American communities, which comprise 27.99% and 13.82%, respectively.
Many significant public figures call Greenville, Texas, home, including several sportsmen, musicians, and politicians, such as Kay Granger and Byron Bell.
Where is Greenville Texas?
Now that you know more about Greenville, here is some information about its location and nearby cities:
Nearby Locations
Dallas
Garland
Bennington, Oklahoma
Hugo, Oklahoma,
Greenville, Texas, is only a 50-minute drive from Dallas, Texas. However, Frisco and Garland are the two nearest cities to Greenville, which are only 48 miles and can be reached within 30 to 35 minutes.
Greenville is also close to bordering cities of Oklahoma, such as Bennington and Hugo, which are around 77 and 79 miles from Greenville, respectively.
The layout of Greenville Texas
Despite having a relatively low population, the city of Greenville is quite densely populated, as most of the city is concentrated around the city center.
The city has plenty of suburbs, but they're also densely populated, which makes it an outstanding balance between a small town and a sprawling city.
The industrial area is located all over the city, but they're primarily concentrated on the east and west border of the city.
Areas in Greenville Texas
City Center
Cash
Greenville East
Dixon
Neylandville
Peniel
Mineral Heights (Concord)
Ardis Heights
Most of the suburbs and single-family homes are located around the city center. In contrast, the city center is primarily commercial, with most of the town's facilities and restaurants in that area.
Getting About Greenville Texas
Now that you know more about Greenville's layout and areas, here's a quick look at transportation within the city.
On Foot
Due to the suburban layout of the city, getting about on foot in Greenville is quite limited to morning runs and nearby errands, as it would take up to 3 hours to cross to the other side of the city on foot.
Public Transport
Public transport in the city is also relatively limited. Besides buses, the city has a shuttle service called "The Connection".
However, the service works by reservation, and a minimum of 3 passengers are necessary for the trip.
Driving
Greenville is a car-dependent city. Most of your daily trips and commutes are best made using a private vehicle, a car, or a truck. It should take about 10 to 15 minutes to cross to the other side of town while driving.
What to Do in Greenville Texas
Here are 5 places that you can visit during your stay in Greenville, Texas:
1. The Cotton Museum
The city's long history of cotton production is well preserved within the walls of the Cotton Museum.
The museum includes much more than cotton memorabilia, as you'll find a huge variety of artifacts that represent the city's history.
2. Water and Sports Park
If you're into fun outdoor activities for all ages, you should consider a day trip to the city's parks. The most popular ones here are Splash Kingdom Water Park and Greenville SportsPark.
3. Hunt County Fair
As the capital, Hunt County holds an annual fair every April in Greensville. This locally popular fair features a variety of rides as well as unique events on outdoor stages, such as daredevil shows!
4. Greenville Municipal Auditorium
Besides being a historical building established in 1939, the Greenville Municipal Auditorium hosted thousands of performances through the years, with some major artists like Duke Ellington and Elvis Presley playing on the Auditorium's stage.
The Auditorium currently plays classical and country music by the Dallas Symphony Orchestra, which makes it a great spot if you enjoy these music genres!
5. Graham Park
Graham Park offers one of the city's largest playgrounds with the latest equipment. This makes it an ideal spot for a day picnic, especially for large families with children. The park also features a characteristic duck pond with a lovely fountain.
Where to Eat in Greenville
Since Greenville is home to various communities, there are plenty of cuisine restaurants in the city and general restaurants with extensive menus.
If you're a foodie and you're looking for restaurants to enjoy the authentic dining experience of Greenville, you should consider some of the following options:
Cracker Barrel Old Country Store
Bottlecap Alley
Tony's Italian Kitchen
TaMolly's Mexican Restaurant
Snuffers
Mariachi Mexican Bar And Grill
Red Lobster
IHOP Greenville
Rancho Viejo Mexican Grill
Fatto a Mano
Buffet Palace
El Fenix Tex-Mex
Molina's No. 3 Mexican Cuisine
Where to Stay
Greenville has a variety of hotels, inns, and bed and breakfast choices that you can pick from. Ideally, most hotels will cost anywhere between $45 to $80, but the rates will vary depending on the time, the luxury level of the hotel, and the amenities available.
Here's a quick look at some of the best options for a short stay:
Comfort Suites Greenville
Holiday Inn Express Greenville
Hampton Inn Greenville
La Quinta Inn
Motel 6 Greenville
Wyndham Super 8 Greenville
Best Western Plus Monica Royale
Dairy Manor Bed & Breakfast
Greenville Texas FAQs
Is Greenville, Texas a good place to live?
Greenville, Texas, is an excellent choice if you're looking for a relatively small city that is quite affordable and offers a variety of amenities while being relatively close to a large city like Dallas.
With that said, you should keep in mind that income rates in the city are relatively low, so they're better suited for retirees and small business owners.
Is Greenville Texas safe?
Greenville had a relatively high crime rate in the past due to high poverty. However, the crime rate has been steadily declining over the last few decades, according to city crime reports.
For instance, the crime rate in the city has declined by over 25.3% in just one year from 2017 to 2018 and 16.4% from 2016 to 2017.
Is Greenville Texas worth visiting?
Greenville offers a wide variety of fun activities and surprises despite being a relatively small city, which makes it an interesting spot that is well worth the visit!
References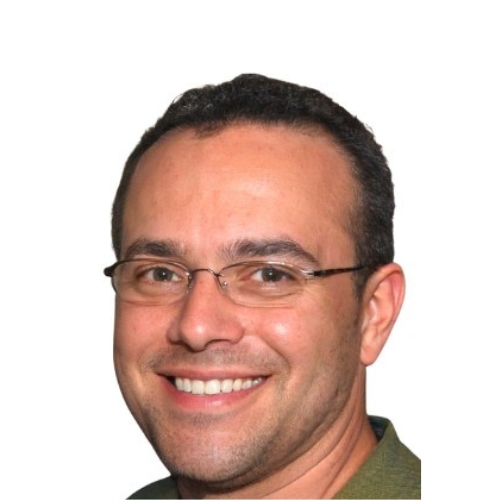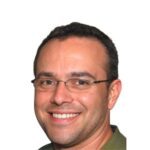 Christian Linden is a seasoned writer and contributor at Texas View, specializing in topics that resonate with the Texan community. With over a decade of experience in journalism, Christian brings a wealth of knowledge in local politics, culture, and lifestyle. He holds a Bachelor's degree in Communications from the University of Texas. When he's not writing, Christian enjoys spending weekends traveling across Texas with his family, exploring everything from bustling cities to serene landscapes.