Read In:
5
minutes
Cleburne is a true reminder of the Texas past. By taking pride in its transportation network, local arts, and cowboy culture, this city is one of the best travel destinations for anyone who wants to learn about Texas.
Cleburne is unique because of its small city feel while being close to lively spots like Fort Worth and Dallas. It might not be the best city for younger generations, but it offers quiet and spacious housing options close to the main services.
About Cleburne Texas
Cleburne holds the name of Patrick Ronayne Cleburne, a general of the Confederate army. It became a major shipping and processing point for farm produce, like sweet potatoes, dairy products, and poultry.
As part of the Dallas-Fort Worth metropolis, Cleburne quickly developed during the 1980s. At that time, the city experienced industrial progress. Maintenance and construction shops spread around the Burlington Northern Santa Fe Railway, which became part of Cleburne's economy.
Facts About Cleburne Texas
Location: north-central Texas
County: Johnson County
Towns: Fairfield Bay, Greers Ferry, Heber Springs, Higden, Quitman
Land Area: 38.60 square miles
Zip codes: 76033, 76031, 76093, 76070, 76058
Population: 33,170
Crime rate: 19.97 per 1000 residents
Average Temperature June: from 74°F to 96°F
Average Temperature January: from 37°F to 57°F
Universities: Hill College
Airports: Cleburne Regional Airport
Best hotels: Liberty Hotel, Hampton Inn & Suites
Best Restaurants: Burger Bar, La Cima, Garden of Eating Bistro
What's Cleburne Texas Known For?
Cleburne is known for its authentic Texas culture. Its streets and buildings are a living museum of cowboys, railroads, and native Indian times.
A transportation hub – To date, the city has two primary railroads along with an Amtrak line.
Cowboy culture – Cowboys used to herd their animals near the Chisholm Trail.
Historic Railways – An outdoor museum is currently built at the historic Chisholm Trail site.
The Depot at Cleburne Station – A professional baseball stadium with a railroad theme. It can hold more than 4,000 spectators.
People From Cleburne Texas
Dillon Kyle Gee – A former baseball pitcher who played for Minnesota Twins, Kansas City Royals, New York Mets, and Texas Rangers.
Derrell Scott Palmer – A former football player who joined the National Football League in two seasons.
Marian Oldfather Boner – A legal scholar who first directed the Texas State Law Library.
Where is Cleburne Texas?
Cleburne is 29 miles to the south of downtown Fort Worth and 55 miles in the southwest direction from downtown Dallas. It is between the Blackland Prairie and the Grand Prairie regions. To the northeast of Cleburne, you'll find the Southwestern Adventist University in Keene.
Nearby Locations
Burleson
Crowley
Mansfield
Forest Hill
Benbrook
Layout of Cleburne Texas
The S Main Street runs through Cleburne in the north-south direction and the U.S. 67 Access Road bounds the city from the north. Most shops, hotels, and dining facilities are located around S. Main Street and W Henderson Street. To the southeast of Cleburne, you'll find Cleburne State Park within 10 miles.
Areas in Cleburne Texas
Cleburne Independent School District
Downtown Cleburne
The Industrial Park in Cleburne
Cleburne sports complex
Getting About Cleburne Texas
Most services in Cleburne are within reach. Depending on where you live, you can expect to find your basic needs within a driving distance of 15 to 30 minutes. Here are the options available to get around Cleburne.
On Foot
The shops in the historic downtown district are located close to each other, so you can enjoy the walk there. It's best to start your tour from the parking lot at the corner of Mill and Chambers streets, which the county has recently provided for free.
Public Transport
If you're heading to downtown Fort Worth from Cleburne, you can take the bus provided by the City/County Transportation (CCT). They also offer curb-to-curb transportation around Johnson County.
Take note, though, as you must request the service for locations exclusively within Johnson County. The only exceptions outside this zone are the city of Burleson and Huguley Hospital.
Driving
According to Expedia.com, you can rent a car in Cleburne for a starting rate of $20 per day. Car-sharing marketplaces, like Tyro, are another way to connect with local, trusted hosts.
What to do in Cleburne Texas
Cleburne has limited entertainment facilities, but its well-preserved streets and buildings tell its rich history. The best way to experience this traditional setting is to tour its museum, old districts, and national park. Here are a few additional tips to enrich your visit.
Stay at a historic hotel or cottage
Eat with the locals at Loaf'n Dog
Buy unique souvenirs from the Red Horse Antique Mall
Visit the Chisholm Trail Museum
The Chisholm Trail Museum gives visitors a real-life tour around a city that once existed near Cleburne, Wardville. The preserved buildings and artifacts of a schoolhouse, a stagecoach, a county jail, and more bring Texas of the 1850s back to life.
Added to that, there are guided tours and real-life classes held at the school. A teacher is available to explain historic curriculums for all stages, from kindergarten to college.
Visit Cleburne State Park
Cleburne State Park isn't too far from the main roads, so you can easily reach it. At the same time, its dense trees are capable of isolating visitors from the nearby urban areas. You can enjoy fishing, camping, and birdwatching at the park. There's even a chance to find wild deer on site.
Visit Downtown Cleburne
The history of Cleburne isn't limited to its museums. You can walk around the age-old streets of downtown Cleburne to better experience the city. There are a good number of antique shops and local businesses that sell crafts, home goods, clothes, and more. Don't forget to take a look at the historic murals along the downtown square.
Where to Eat in Cleburne Texas?
Cotton Patch Cafe – A family-friendly Texas original that offers southwestern dishes.
Grumps Burgers – Famous for its burgers, margaritas, and plus-shakes.
Chaf-In Restaurant – A family-friendly restaurant serving American classics since 1920.
Pulido's Mexican Restaurant – Offers fajitas, enchiladas, flautas,and other Mexican originals.
Giovanni's Italian Restaurant – Serves Italian staples in a laid-back atmosphere.
Where to Stay in Cleburne Texas?
Hampton Inn & Suites – An eco-certified hotel with an indoor pool.
Liberty Hotel – A three-star hotel in a brick building with a laid-back style and an indoor pool.
Motel 6 Cleburne – A budget hotel with modern rooms and an outdoor pool.
River Rock Cottages – A two-bedroom cottage with a hot tub, a garden, and Wi-Fi.
Anglin Cottage Apartment – A pet-friendly cottage that can accommodate up to four visitors.
Cleburne Texas FAQs
Is Cleburne Texas a good place to live?
Cleburne is less crowded than major cities, like Dallas. It might not be the best city for families with young children, because of its average schools and limited recreational areas. Still, the best thing about living in Cleburne is that basic facilities, like supermarkets, are typically within a 15-minute drive.
Is Cleburne Texas safe?
Relative to other cities across the United States, Cleburne doesn't rank high in terms of safety. It's only safer than 28% of America's cities. More specifically, Cleburne has a crime rate that is 69% higher than other cities in Texas. Still, Cleburne West, Cleburne South, and Cleburne Southwest are among the safest neighborhoods in the city.
Is Cleburne Texas worth visiting?
For Fort Worth and Dallas residents, Cleburne makes a great destination for a weekend retreat. They can enjoy swimming, hiking, fishing, and more. As for seasonal tourists, Cleburne offers a deep insight into Texas history with its unique buildings and museums.
References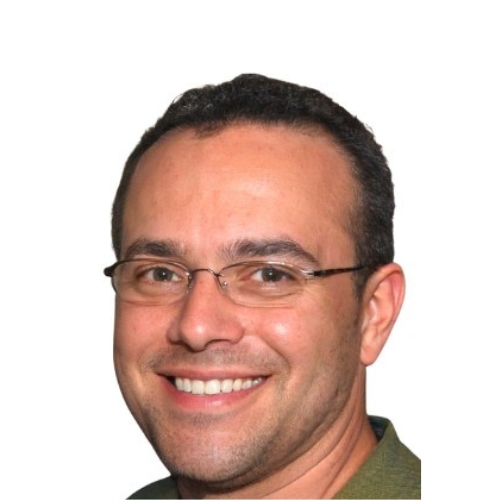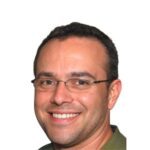 Christian Linden is a seasoned writer and contributor at Texas View, specializing in topics that resonate with the Texan community. With over a decade of experience in journalism, Christian brings a wealth of knowledge in local politics, culture, and lifestyle. He holds a Bachelor's degree in Communications from the University of Texas. When he's not writing, Christian enjoys spending weekends traveling across Texas with his family, exploring everything from bustling cities to serene landscapes.