Read In:
4
minutes
Share the post "Paved Intentions: Houston's Missing Sidewalks"
If you decided to go to one of Houston's suburbs, a few miles from downtown, you'd encounter one of the city's biggest downsides. You'd find yourself wondering, why does Houston have no sidewalks?
Many of the city's areas aren't pedestrian-friendly. They were designed primarily for car navigation. So, there are no sidewalks there. That's why walking in these areas is uncomfortable and, in some cases, hazardous.
What Does Walking in Houston Look Like?
If you're a resident or a visitor of one of the many Houston suburbs, remember that many of these suburbs' roads are designed only for vehicle navigation. They have no room for pedestrians.
There are no sidewalks or car-free lanes, so you'll have difficulty walking and no chance to cycle on those routes. That's why you'll need to have or rent a car or at least take a cab to be able to commute.
Here are a few examples of areas that have no sidewalks or random tiny ones:
| | |
| --- | --- |
| The Area | Distance From Downtown |
| Lazy Lane | 4.4 miles |
| Some River Oaks roads | 8.5 miles |
| Westheimer road | 13.7 miles |
| Winter St. | 2 miles |
| Stella Link Road | 9.8 miles |
Some Houston areas with no sidewalks
You'll encounter one of two scenarios when you walk in these areas. The first is to find a 3-foot wide or less sidewalk that's probably not well-paved. So, it would be best if you balanced yourself while walking to avoid slipping in front of rushing cars.
The second scenario is to find no sidewalk at all. So, you'll walk right next to car traffic, literally on their road. In addition, there are no trees or shade along the route to protect you from sun rays in the morning and afternoon.
Here's what the walking experience in many Houston areas looks like:
Incredibly Hazardous for Walkers
Houston is one of the worst cities in the US regarding pedestrian accidents. According to the GHSA report, hundreds die yearly from these accidents, while thousands get injured.
In fact, in the recent decade, the number of people who died from walking in Houston streets has increased astronomically by 125%!
Walking Is Daunting for Many Days After Rain
Residents report that in many areas that have sidewalks, the water gets stuck on them for days after rain. That's because these sidewalks aren't well-maintained.
What makes things worse is that the running cars all around tend to splash dirty rainwater onto you while walking.
No Chance for People With Wheelchairs to Go Out
People with wheelchairs in non-walk-friendly areas suffer more than anyone else.
A regular person can hardly handle the bad street conditions somehow, but people with wheelchairs don't have this option. So, they're forced to stay home all the time or only navigate by car.
Not All of Houston Is Unwalkable
Honestly, it's an exaggeration to say that the whole city of Houston isn't walkable or has no sidewalks. Although this is true for a notable portion of the city, it's untrue for other considerable parts.
For example, communities like Woodlands, Cinco Ranch, and Sugar Land, to name a few, are all quite walkable.
Why Does Houston Have No Sidewalks?
No one knows the reason behind Houston's current messy streets and roads. However, there are some claims about what might have led to designing these non-walkable streets.
Here are the most common claims:
The City Is Built for Industrial Purposes
The past planning of Houston as an industrial city was only designed to facilitate business processes, honing in on vehicles. The planners deliberately overlooked the walkability of roads for no apparent reason.
What supports these claims is that the roads are wide. There are seven lanes for cars. Nevertheless, there isn't a single lane or sidewalk for cycling or pedestrians.
Private Owners Are Responsible for Sidewalks
Regarding the terrible condition of some sidewalks, the municipal code of Houston states that maintaining the sidewalk is of private owners' responsibility. Additionally, the laws also contain no penalties for owners with unmaintained walkways.
So, if the private owners don't care about these sidewalks, which is apparently the case, the walkways will continue to be in lousy conditions.
It's worth mentioning that these laws in Houston differ from other cities like Austin and others, which have more assertive sidewalk laws.
What Is the Future of Houston Walking Issues?
No doubt, Houston's suburbs are in dire need of improvement in the infrastructure and roads. Fortunately, there's a light at the end of the tunnel. A committee called Houston's Walkable Places was formed in 2017 to address this central issue.
In addition, in recent years, many government initiatives have been announced to turn roads into walking and cycle-friendly in Houston and many other areas in Texas.
Here are a couple of these plans:
Houston's Vision Zero Plan: 2030
Houston's planning and development department has announced a complete plan to decrease traffic death and injuries to the minimum by the end of 2030.
The plan includes many initiatives to shift the current car-centric roads to safer ones with lanes for both walkers and bikers. This plan is currently underway.
Complete Street Plan
In a slightly similar vision to that of the Zero plan, Houston undertakes another initiative called Complete Streets. In summary, the goal is to build more pedestrian-friendly streets. One of the successful projects of this initiative is Bagby Street.
Houston Walkability FAQs
Is Houston the Least Walkable City?
No, it's not. Although Houston is probably the city with the worst walkability reputation, surprisingly, it's not the actual worst city in Texas regarding pedestrian-unfriendliness. Believe that or not, Houston is in sixth place on the list of the most walkable cities in Texas according to the "walk score" platform.
The walk score of Houston is 47/100, exceeding many other Texas cities' scores. Yes, many of the city's areas are non-walkable, but the city still has a lot of walkable places.
What Parts of Houston Are Most Walkable?
Many places in Houston are not only walkable but also quite enjoyable to walk in. Here are some examples:
* Houston City Center
* The Main Street of downtown
* Kirby area
* Energy Corridor District
* West Gray Street
* Rice Village
* Menil Campus
* Museum District
References
Share the post "Paved Intentions: Houston's Missing Sidewalks"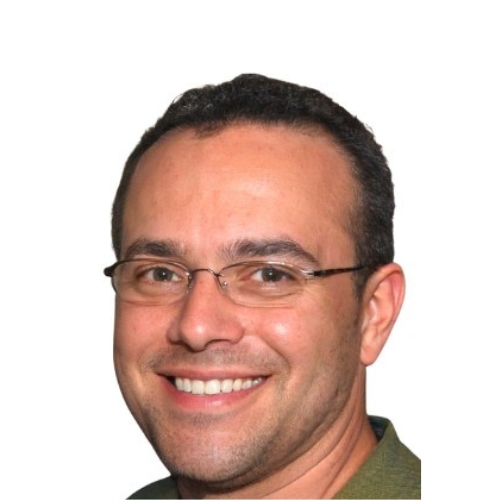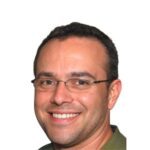 Christian Linden is a seasoned writer and contributor at Texas View, specializing in topics that resonate with the Texan community. With over a decade of experience in journalism, Christian brings a wealth of knowledge in local politics, culture, and lifestyle. He holds a Bachelor's degree in Communications from the University of Texas. When he's not writing, Christian enjoys spending weekends traveling across Texas with his family, exploring everything from bustling cities to serene landscapes.