Read In:
4
minutes
Share the post "Dallas Traffic Unveiled: How Bad Is It Really"
You might have heard about how congested Texan streets can get, but how bad is Dallas traffic?
On average, Dallas commuters spend less time waiting in traffic than their counterparts in Houston. It's almost as bad as Chicago's traffic, but Dallas has several freeways that allow you to get around congestion. The real concern is with accidents and crashes.
Dallas Traffic Stats
It can be hard to understand what traffic in Dallas is really like without comparing it to other cities. For instance, the average Vehicles Hour Delay (VHD) estimates point out that the traffic isn't as bad as in other US cities. Yet, the accident stats indicate that driving in Dallas is still risky.
Vehicles Hour Delay
A study by Axios documented the traffic situation using VHD to measure the level of congestion in places like Dallas. This value reflects how much time automobiles spend in traffic compared to a free-flow situation in the downtown area.
You can notice how VHD has increased since the pandemic in 10 major American cities, including Dallas, Texas. However, you'll also notice that Dallas doesn't actually have the worst VHD stats on the list, either before or after the pandemic.
| | | |
| --- | --- | --- |
| City/Year | 2020 | 2022 |
| Chicago | 22 | 67 |
| Philadelphia | 24 | 73 |
| San Jose | 43 | 74 |
| San Antonio | 30 | 76 |
| Dallas | 23 | 76 |
| New York | 16 | 77 |
| Los Angeles | 24 | 77 |
| Houston | 28 | 77 |
| Phoenix | 40 | 84 |
| San Diego | 35 | 94 |
Vehicles Hour Delay (VHD) for the most congested American Cities before and after the pandemic.
According to the report, the average VHD of the 10 cities included in the study for 2022 is 74. Meanwhile, Dallas's VHD is 76, which is slightly above average. This still makes it better than five other cities on the list, including New York, Los Angeles, and Houston.
Driving Risks
Dallas has a fatality rate of 14.47 deaths per 100,000 residents, as stated in a report by the National Highway Safety Traffic Administration (NHTSA). This is among the highest rates across the US.
As it happens, commuters in Dallas are 46% more likely to get in a car crash than in other cities nationwide. This could trace back to the city's policies and driving culture.
Dallas Planning Policies
Planning policies can make or break the traffic situation on the ground. After all, building new streets doesn't always resolve the problem. In fact, a city's highways can indirectly increase traffic.
Let's take a look at the good and bad policies concerning Dallas's traffic situation.
Having a Car Is a Must
Single-family houses can increase distances between districts, which leads to longer commutes. This is why cars spend more time on the streets, leading to congestion.
Another factor contributing to congestion around Dallas is the lack of sufficient public transportation. As a result, more and more people have to rely on using their cars to get around, which only worsens the traffic situation, especially during rush hours.
Tollways Can Help the Traffic Situation
As we mentioned earlier, the traffic situation in Dallas isn't much different from other major cities in the US. However, Dallas has many tollways that provide alternative routes around congested roads at peak hours. The common tollways in Dallas include the following:
The Lewisville Lake Toll Bridge
The Dallas North Tollway
President Bush Turnpike
360 tollway
That means that if you know the city well, you can find many alternative routes to the congested ones. The downside to using these alternative routes is that you might go through several tollways on a single trip.
Still, you can easily apply for a toll tag account from the North Texas Tollway Authority. This way, you can make your commutes a bit more affordable.
Dallas Driving Culture
Although some people might put the blame entirely on failed planning policies, you might realize that Dallas drivers are still partly responsible for the situation.
Let's take a closer look at some issues that you might spot on the street in Dallas.
Racing Attitude and Disregarding Driving Rules
One common complaint that people have about the Dallas driving culture is the racing attitude. After spending a while in the city, you might realize that some drivers are only concerned about reaching their destination first, regardless of the safety measures.
As a result, drivers might disregard the conventional rules regarding different lane speeds. For instance, they could go fast in the right lane and try to cross slower drivers.
It's also common to see cars going from far left to far right immediately before the exit. That's just one of the reasons behind persistent bottlenecks.
Drinking and Driving
Texas, as a whole, has its fair share of alcohol-related car accidents. Of course, all these recurring car crashes affect traffic since they create bottlenecks, but that's not even the worst part.
This issue also increases the death toll. In fact, a study by Louisiana State University compared the alcohol-related traffic fatalities in 97 US cities, and Dallas took the first spot.
Dallas Traffic FAQs
What time is the Dallas traffic the worst?
Usually, the traffic in Dallas is usually the worst during midday, from 10 am to 3 pm. However, it's not uncommon to find the streets congested up until 7 pm. Even though workplaces have reopened after the lockdown, remote work is still a common option for many employees. So, traffic congestion isn't limited to typical work hours anymore.
Which places in Dallas Have the worst traffic?
The traffic situation in Dallas is typically worse around the points at which major highways merge. Some of the busiest points in the city include the intersection at 121 and the merging point of I-35 with 183.
The freeways will usually be more crowded, so you might want to take the tollways instead. After the lockdown, the downtown region has become less busy. On the other hand, the residential districts have become congested.
References:
Share the post "Dallas Traffic Unveiled: How Bad Is It Really"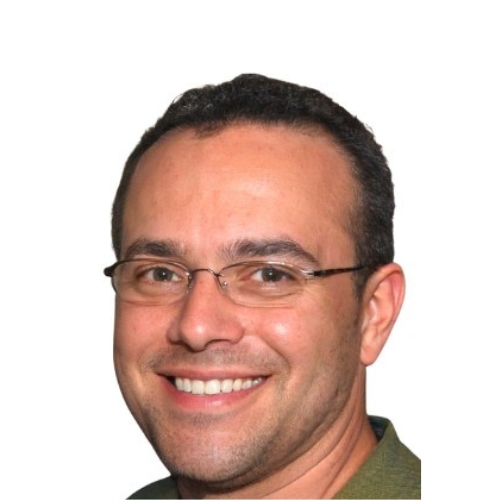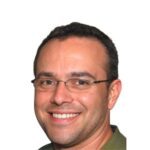 Christian Linden is a seasoned writer and contributor at Texas View, specializing in topics that resonate with the Texan community. With over a decade of experience in journalism, Christian brings a wealth of knowledge in local politics, culture, and lifestyle. He holds a Bachelor's degree in Communications from the University of Texas. When he's not writing, Christian enjoys spending weekends traveling across Texas with his family, exploring everything from bustling cities to serene landscapes.