Read In:
4
minutes
Following US-163 through the breathtaking Monument Valley, beyond the eroded mesas and smattering of Navajo homes, eventually, you will come upon one of the most scenic spots in all of Utah.
This picturesque monolith is as peculiar as it is stunning, named for its sombrero-like shape. Mexican Hat Hill, also called Mexican Hat Rock, is one of the West's many wonders. 
Mexican Hat, Utah, is an enchanting village known for its phenomenal natural scenery and majestic rock formations. Mexican Hat Hill is awe-inspiring, as many say it is the perfect picture of a man wearing a sombrero. 
Facts About Mexican Hat, Utah
County: San Juan
Total Land Area: 8.5 sq mi.
Elevation: 4,244 ft.
Population: 31 (2010)
Time Zone: UTC-7 (Mountain Standard Time [MST])
Zip Code: 84531
Area Code: 435
Best Hotel(s): San Juan Inn, Mexican Hat Lodge LCC, Hat Rock Inn
Best Restaurant(s): San Juan Cafe, River Rat Pizza, Swingin' Steak
Where Is Mexican Hat, Utah?
Located along the San Juan River in San Juan County, this census-designated place (CDP) in Utah kisses the border of the Navajo Nation and straddles highway 163. Though sparsely populated, its scenery is stunning, drawing in tourists all year round. 
At home in the Valley of God, the tiny town of Mexican Hat rests in what is known as a Permian Cutler Formation, and spread out around it are vast sandy desert plains ringed by mesas and buttes of red rock.
History of Mexican Hat, Utah
According to various sources, the town of Mexican Hat earned its name because of the curious rock formation that overhangs it, which is said to look very much like a person wearing a sombrero.
The "hat" part of the lithic structure comprises cedar mesa sandstone, while the base is red siltstone and shale.
What Is Mexican Hat, Utah Known For?
Unsurprisingly, it is known for its namesake, Mexican Hat Hill (also called "Mexican Hat Rock"). It is monumental in size; the "hat" portion of the formation is 60 feet wide by 12 feet.
The formation began at least 300 million years ago when the North American continent was still submerged deep in the ocean. The layering results from continuous rising and falling sea levels attributed to the marine environment.
The flat terrain results from a mountain-building event some 35 to 80 million years ago, known as the Larimide Orogeny. 
Things To Do In Mexican Hat, Utah
At least two rock climbing routes take visitors up the rocky slopes of Mexican Hat Hill toward its peak. Dine at one of four local restaurants while staying at one of the town's many hotel lodges. Camping and RV parking is highly encouraged, as well!
Nearby, one can hike toward the overlook at Muley Point or wade through the rivers of Goosenecks State Park. If you continue along US-163, you can take a scenic drive further into the Valley of the Gods, where you can find the 8-mile-long Raplee Ridge.
Is Mexican Hat, Utah A Good Place To Live?
"Good" is subjective. It is gorgeous, but in a town of only 31 people with only the barest facilities, it is likely not a location where one would settle a family. Perhaps the settlement would be a fantastic home if you live alone or are a married couple. 
However, for those with children, the nearest schools are in Kayenta, AZ, and Blanding, UT, which are about an hour away from the village of Mexican Hat.
If you are interested in having more variety in terms of entertainment that goes beyond the serenity of nature, then an isolated settlement is likely not for you. The distance to larger towns and cities also makes shopping a rather time-consuming task and inconvenient by today's standards.
Is Mexican Hat, Utah Safe?
While the area does not have an FBI crime rate statistic, likely due to its meager size, the lack of insight on the matter is a double-edged sword. Everybody knows everybody in a village of that size, and the likelihood of neighborhood crime drops in that situation.
However, Mexican Hat Rock, nearby Muley Point, Valley of the Gods, and even Monument Valley are major tourist attractions. Many travelers pass through the area annually, and that brings its own set of problems, as well as a level of unpredictability.
Is Mexican Hat, Utah Worth Visiting?
As a tourist destination, I would answer this question with a resounding yes! Especially if you are fond of the desert sands and beautiful mesas of the American West. Mexican Hat Rock is a vision and a nod to our natural world's raw power.
References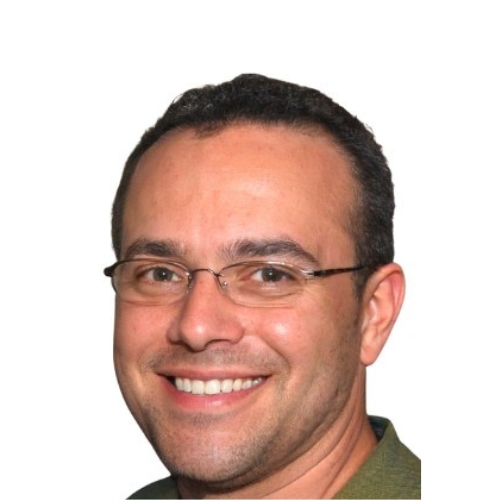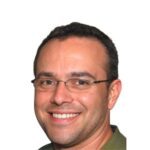 Christian Linden is a seasoned writer and contributor at Texas View, specializing in topics that resonate with the Texan community. With over a decade of experience in journalism, Christian brings a wealth of knowledge in local politics, culture, and lifestyle. He holds a Bachelor's degree in Communications from the University of Texas. When he's not writing, Christian enjoys spending weekends traveling across Texas with his family, exploring everything from bustling cities to serene landscapes.