Read In:
5
minutes
You're in luck if you're heading off to Lake Jackson, Texas. This guide will go through all the essential information on the city. We'll also dive into some of the area's main attractions and what you can do there.
Lake Jackson is in Brazoria County and has a population north of 28,000. It has a crime rate of 23.25 per 1,000 citizens. That makes it one of the safest cities in the area. On top of that, it houses many attractions like museums and observatories.
About Lake Jackson Texas
Lake Jackson is a part of the Greater Houston metropolitan area. It lies on the site of the former Abner Jackson Plantation and oxbow lake. The space is 5,000 acres of land in Brazoria County.
Alden B. Dow initially designed the area as a planned community, in 1942. He developed the city to house nearby workers from the Dow Chemical Company.
For a couple of years, the area functioned without formal leaders. Yet by 1944, the locals incorporated the city and created many governmental services.
It took 10 years after that for Lake Jackson to vote for home rule. Since then, the city elects a representative to maintain the area's affairs.
Facts About Lake Jackson
Location: Greater Houston metropolitan area, west of Clute and Richwood
County: Brazoria County
Land area: 19.74 sq. mi.
Zip codes: 77566
Population: As per the 2020 census, around 28,177
Crime rate: Low crime rate of 23.25 crimes per 1,000 residents
Average temperature in June: 89.6℉
Average temperature in January: 62.6℉
Universities: Brazosport College, Alvin Community College, College of Mainland, Galveston College
Airports: Texas Gulf Coast Regional Airport
Best hotels: Hampton Inn & Suites, Courtyard by Marriott, Best Western Plus
Best restaurants: The Grape Taste, Lake Jackson Seafood, Asiel's Restaurant
What's Lake Jackson Known For?
Lake Jackson started out as a housing town for Dow Chemical Company. While this is no longer the case, the city still has strong ties to the business.
Today, the chemical plant employs roughly 4,200 people, and most of them are from Lake Jackson. Other than that, the area has many historical landmarks and tourist attractions.
People From Lake Jackson
There are many celebrities that call Lake Jackson Home. From singers and artists to CEOs and senators, the city has produced a ton of famous people.
These include:
Rand Paul: U.S. Kentucky senator
Brad Lincoln: Former professional baseball player for the Pittsburgh Pirates
King Hill: All-American quarterback at Rice University
Ryan Tepera: Relief pitcher for the Toronto Blue Jays
Ron Paul, U.S. representative from Texas's 14th congressional district
With all these massive names, there's still one that stands out. Arguably, the most famous person to hail from Lake Jackson is Selena Quintanilla.
The Tejano artist made waves in the entertainment industry in the late 20th century. To this day, people still remember the singer and enjoy her music.
Where Is Lake Jackson
Lake Jackson is in south-central Brazoria County. To the east, you'll find Clute and Richwood, while to the southwest, there's the Brazos River. In addition, Texas State Highway 288 runs directly through the area. The exact coordinates of the city are 29°2'13''N 95°26'18''W.
Nearby Locations
There are quite a few little towns and cities around Lake Jackson. Some of these areas include:
Missouri City, TX
Clute, TX
Santa Fe, TX
Alvin, TX
Freeport, TX
Angelton, TX
Bay City, TX
La Marque, TX
Pearland, TX
Dickinson, TX
Friendswood, TX
Sugar Land, TX
Texas City, TX
Webster, TX
League City, TX
Layout of Lake Jackson
Lake Jackson has a total surface area of about 21.22 square miles. The majority of this space is land, about 19.74 square miles, while water takes up around 1.48 square miles.
The city offers a suburban feel with a slight urban twist. You can clearly see that in the choice of restaurants and nightlife options.
Areas in Lake Jackson
There are many hidden gems in Lake Jackson. Let's take a look at some of the areas in the city.
Lake Jackson Farms
City Center
Lake Forest
Pecan Lake Estates
Brazos Oaks
Parkwood Terrace
Tanglewood
Oak Forest
Flagridge
Plantation Village
Getting About Lake Jackson
The transportation system in Lake Jackson is quite advanced. The city has many services to offer, including public transportation and car shuttles. Whether you're looking for a trip around the city or a ride to work, there should be an option for you.
The average commute time in Lake Jackson is about 20.4 minutes. This is over 30 minutes faster than the national average.
Let's take a look at how you can get around the city.
| | | | |
| --- | --- | --- | --- |
| Mode of Transportation | Percentage of Population | Pros | Cons |
| On Foot | 1% | No cost | Some commutes can be excessively long on foot |
| Public Transportation | 2% | Affordable and goes to every corner of the city | Usually overcrowded |
| Driving | 97% | Comfortable and fast | Can be a little expensive |
Getting About Lake Jackson
On Foot
With temperatures that reach almost 90°F, walking in Lake Jackson isn't always ideal. That's why a little under 1% of the population chooses to go to work on foot. Although, in the winter, some citizens enjoy the odd walk or two.
Public Transportation
Public transportation is readily available in Lake Jackson. There are buses and car services that travel to every nook and cranny of the city. This makes finding a direct route to work a piece of cake.
Driving
The majority of Lake Jackson locals prefer driving around in private cars. Sadly, this can boost the traffic in the area significantly. However, the commute in the city is still about half an hour shorter than the national average.
What to Do in Lake Jackson
Lake Jackson is an exciting city with plenty to do. Some of the major attractions include:
Visiting local historical museums
Bird-watching in the observatory
Taking a stroll through parks
Stop by Lake Jackson Historical Museum
If you're a history buff, make sure to visit the Lake Jackson Museum. There you'll find artifacts dating back hundreds of years and a complete background of the area. In addition, there are plenty of art exhibits and collections for you to enjoy.
Spend a Day in the Gulf Coast Bird Observatory
The Lake Jackson Observatory is home to a wide variety of birds and other critters. That makes it the ideal location for an afternoon of exploring. You can head to the area and spend your day watching animals enjoy their natural habitat.
Where to Eat in Lake Jackson
No trip is complete without trying out the local cuisine. Here are some of the best restaurants in the Lake Jackson area:
Yoshi
The Grape Taste
Wayside Pub
Brew n Bake
Wurst Haus
El Chico
All Star Pizza
Where to Stay in Lake Jackson
Let's take a look at the best accommodation options in Lake Jackson.
Courtyard by Marriott
Staybridge Suites
Candlewood Suites
Best Western Plus
Hampton Inn & Suites
Lake Jackson FAQs
Is Lake Jackson a Good Place to Live?
Lake Jackson is one of the safest cities in Texas. That makes it an ideal location to raise a family. It has excellent schools with plenty of activities for children and adults alike.
What Is the Crime Rate in Lake Jackson?
Lake Jackson has a low delinquency rate of about 23 crimes per 1,000 citizens. This is significantly lower than the national average of 39.5. That means the city is relatively safe all year round.
Is Living in Lake Jackson Expensive?
Houses in Lake Jackson start about 20% less expensive than the national average. On top of that, transportation and groceries cost around 10% less. However, utilities like water and gas can be pricier than in other cities.
References: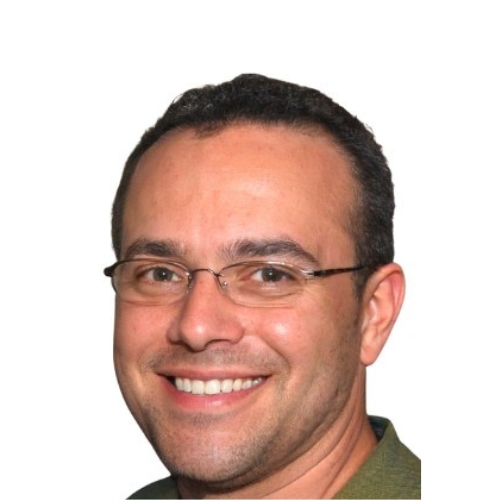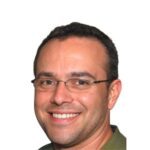 Christian Linden is a seasoned writer and contributor at Texas View, specializing in topics that resonate with the Texan community. With over a decade of experience in journalism, Christian brings a wealth of knowledge in local politics, culture, and lifestyle. He holds a Bachelor's degree in Communications from the University of Texas. When he's not writing, Christian enjoys spending weekends traveling across Texas with his family, exploring everything from bustling cities to serene landscapes.