The current transportation state in Texas is the main reason for tolled roadways. Toll roads, even the new ones, provide us with more options that can make us spend less time on the road. So, how do Texas tolls work? Let's find out.
Toll roads and bridges in Texas were created for better transportation and reduced traffic. Tolls can be paid through toll tags, mail, zip cash, or cash. They should be paid only when you use a tolled roadway and are very different from taxes.
How Do Texas Tolls Work?
Many transportation agencies in Texas run toll roads and issue electronic tags and invoices. There are also a lot of ways to pay your tolls.
Electronic Toll Tags
Electronic tags are an electronic payment method that pays tolls automatically whenever you drive your car on toll roads.
When you sign up for an electronic tag, the company will send you a tag that you place behind your rearview mirror. When you use a tolled road, an electronic detector positioned above the toll road scans the microchip within the tag. Also, a camera will take a picture of your license plate.
Some of the electronic tags accepted in Texas are:
TollTag
EZ TAG
Pikepass
K-Tag
TxTag
Keep your account active by keeping your data up to date and ensuring enough funds are in your account.
All toll roads are integrated, so don't worry; you should receive a single invoice with all your tolls.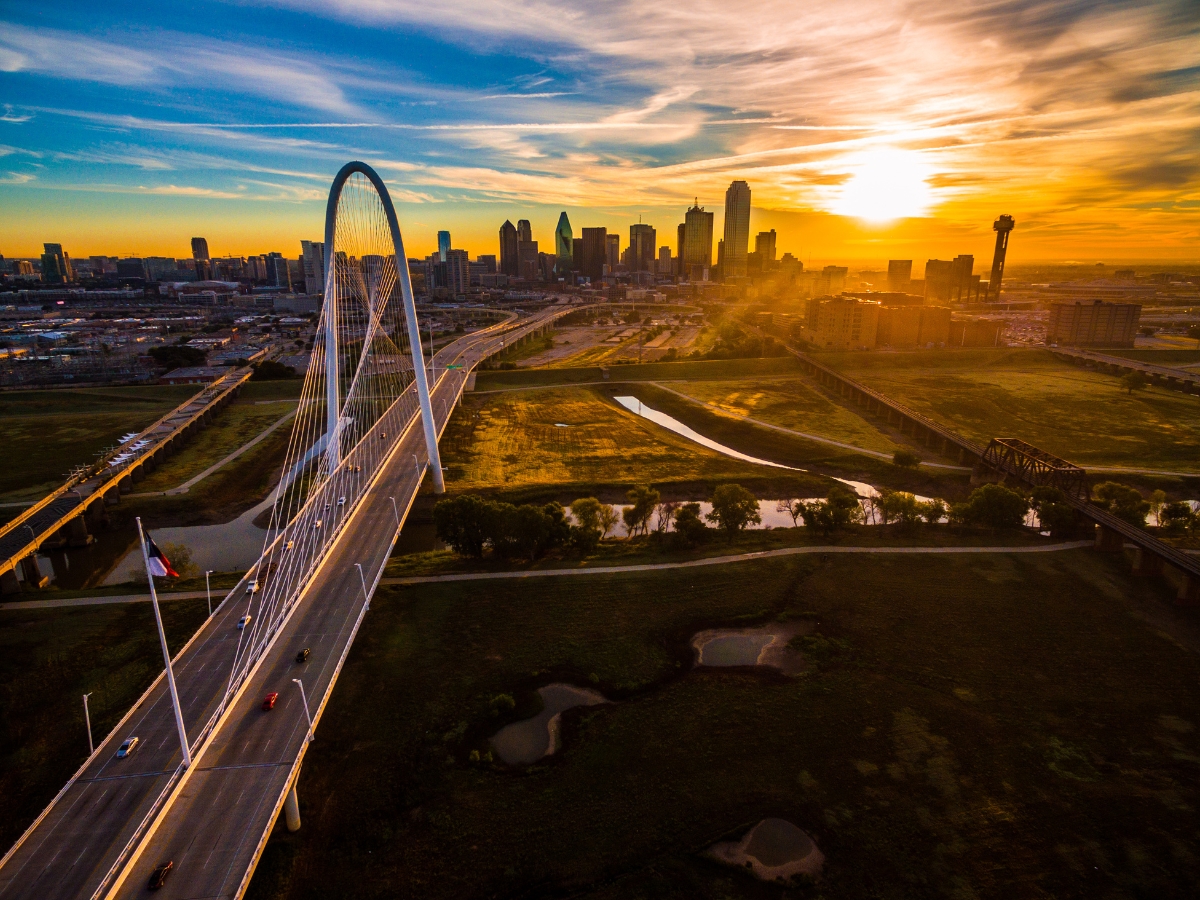 Pay by Mail and Zip Cash.
Pay BY Mail is a TxDOT service, whereas Zip Cash is an NTTA one.
Both of them are video tolling systems. So when you pass on a toll road and don't have a toll tag, you will get your tolls sent to you through the mail.
But keep in mind that you may have a fine for late payments.
Cash
On some toll roads and bridges, you will find booths that allow you to pay your toll in cash.
You might not find these booths a lot as they're not as efficient as cashless payments due to the traffic they can cause on highways.
However, if you want to pay in cash, the mobility authority has provided a pay-in-person service. You can head to the provided walk-up center, where your toll bill can be paid in cash.
Generally, electronic toll tags are the best way to pay for your tolls. It's the cheapest and easiest way of all three. Toll tag app users also get a lot of discounts on tolls, which will save you a lot of money.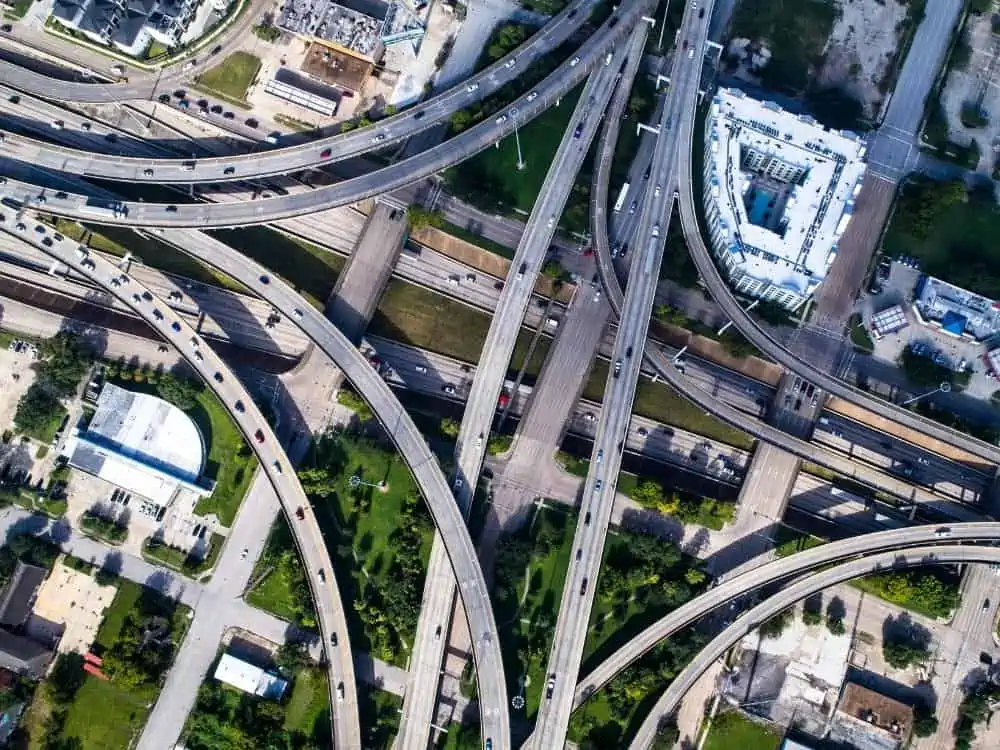 Do Tourists Pay Tolls in Texas?
Yes, tourists and visitors pay tolls in Texas, which is no different from us. If you're considering driving a rental car in the state, contact different rental companies to clarify how they handle toll payments.
What Happens if You Drive Through a Toll Road in Texas Without Paying?
If you don't pay your tolls in Texas, you will receive an invoice to your home (the owner of the vehicle address). However, it may be considered a missed toll or a toll violation. If you miss paying your tolls often, it can be escalated to toll collecting agencies for frequent toll offenders.
| | | | | |
| --- | --- | --- | --- | --- |
| | First Notice | Second Notice | Final Notice | Legal Action |
| Issued after | 30 days | 60 days | 90 days | 120+ days |
| Non–payment fee per invoice | $15 | $15 | $15 | — |
| Special fine for unpaid toll | — | — | — | Up to $250+ court fee |
Drive Through a Toll Road in Texas Without Paying
If unpaid tolls aren't settled, they might lead to major legal issues.
If you don't pay your tolls after more than four months, you will be subject to a criminal misdemeanor charge and court fees.
Habitual Violator
Note that you will be considered a habitual violator if you have 100+ unpaid tolls. Habitual violators are subject to name publication, registration suspension, vehicle ban, a $500 fine, and misdemeanor charges.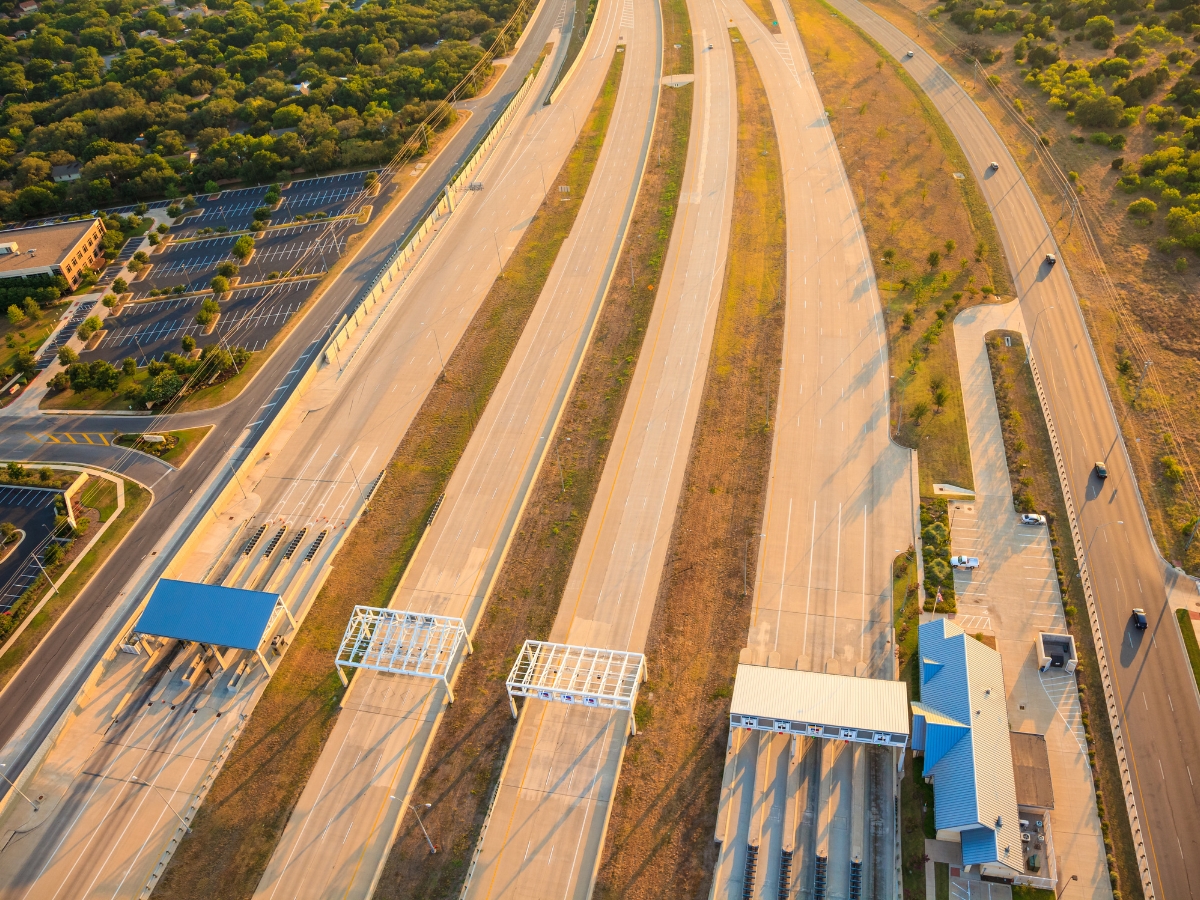 Will Current Free Highways Be Turned Into Toll Roads?
The answer to this question would be a no because tolls on existing, free roads funded by taxpayers in Texas are forbidden under state law.
Is It Mandatory to Pay Tolls in Texas?
The misconception is that tolls are mandatory, like taxes, which is wrong. Unless you use a toll road, you don't have to pay for any tolls.
Tolls in Texas FAQs
Can't Tolls on New Roads Be Removed Once the Project Is Paid Off?
Roads need regular maintenance and operations; hence, tolls can't be removed. Roads that aren't repaired and maintained regularly could completely ruin them. And then a complete reconstruction would be needed, and it would be even more expensive.  
How Does the Vehicle Ban Work?
The mobility authority will send the vehicle's owner (who meets a habitual violator status) a notice with the remedies that would apply if they didn't resolve this issue.
Then, the vehicle owner (who would be considered a habitual violator by now) would receive a written notice giving them the chance to request a justice of the peace hearing to challenge their status as a habitual violator.
Next, the mobility authority delivers a Ban Notice once, alerting the owner that their vehicle will be subject to a vehicle ban. With this notice, the habitual violator gets one more chance to pay the Mobility Authority their overdue toll obligation.
Finally, if the vehicle's owner didn't respond to these notifications during the time provided, their car will be banned.
I Received a Wrong Toll Bill. What Should I Do?
Toll invoices get sent to the owner of the vehicle's address. So make sure no one is driving your car without you knowing or that you don't lend your car to anyone.
If you received your invoice as pay-by-mail, you might want to check if your toll tag account has insufficient funds to pay for your tolls.
However, you can call these customer service numbers (833) 762-8655 or (512) 410-0562 for free if you were billed twice or received a wrong invoice.
How to Know if I Have Any Unpaid Tolls in Texas?
You can check for unpaid tolls by visiting the tolling operator agencies' websites and using your license plate number.
Resources