Read In:
6
minutes
Share the post "Coppell, Texas (History + Things To Do)"
Coppell is a suburb in the Dallas–Fort Worth (DFW) metroplex and one of the lesser-known cities in Texas.
In just over a decade, what used to be a humble village turned into an upper-middle-class community following the construction of the DFW Airport in 1974. However, despite the impressive progress, Coppell, Texas, somehow maintained its peaceful small-town feel and laid-back vibe.
About Coppell, Texas
Coppell, Texas, is a peace-loving, clean city. The communities are close-knit and prefer the calm, chill vibe with the occasional adrenaline rush.
One would call it a "bedroom community," which means Coppell is dominantly residential. Most of the time, locals travel outside the city to go to school, work, or shopping.
Facts About Coppell, Texas
Location: Texas, United States of America
County: Dallas County
Total Area: 38.15 km2
Zipcodes: 75019
Population: 43,847
Crime rate: 39
Average Temperature June: 70°F to 91°F
Average Temperature January: 32°F to 55°F
Universities: IMG College
Best hotels: Tru by Hilton, Fairfield Inn & Suites by Marriott, Aloft Hotels, and Four Points by Sheraton.
Best Restaurants: Anamia's Tex Mex, Victor's Wood Grill, Hard Eight BBQ, Saltgrass Steak House, and George Coffee + Provisions.
What's Coppell, Texas Known For?
The Coppellites value their time outdoors, which is why they have 612 acres of land dedicated to parks and green spaces. Coppell has 17 parks with clean, convenient facilities, including pavilions and playgrounds.
Natural Parks – Among its several parks, the most well-loved is probably Coppell Nature Park, where visitors can observe wildlife up close.
There are guided tours for those who want all the compelling information on Cross Timbers forest, Blackland prairie, and Cottonwood Creek eco-biodiversities.
Farmers Market – Whatever the city lacks in luxury shopping, it makes up for it with the weekly Farmers Market.
You will find fresh produce, baked goods, handicrafts, and other artisan products here. Other than tangible products, you'll also find service-oriented booths, like gardening demos.
Texas Children's Hospital – An unusual attraction, but for good reasons. The Texas Children's Hospital in Coppel has been a known leader in treating challenging pediatric health conditions, such as cancer and human immunodeficiency virus (HIV).
People From Coppell, Texas
The people of Coppell, Texas, known as Coppellites, are generally easygoing and active. They love spending time with nature, enjoying the breeze in the shade, and tending to backyard farms or gardens.
Demographics – Only about 60% of Coppell's entire populace is considered white. Almost 30% are Asians, while barely 5% are African-Americans. The rest are a combination of other races, such as Native Americans and Native Hawaiians or Pacific Islanders.
Religion – At least 12 different faiths are being observed in Coppell, Texas. Their religious beliefs are so diverse that the largest fraction of Roman Catholics is only about 20%. This is followed closely by Southern Baptist Convention at approximately 15%.
Age and sex ratio – 52% of Coppell's population is female, while the rest are males, making a 20,000 difference between the sexes. The adults are 29,943, where almost 3,800 of which are over 60 years old.
Educational attainment – Approximately 70% of the Coppellites either have a bachelor's or graduate degree, while 5.10% have earned an associate's degree. Meanwhile, 8.25% were able to graduate high school, and about 15% have made it to college.
Lifestyle – The Coppellites community is considered upper-middle-class and remarkably disinterested in luxurious lifestyles. Compared to the national average, represented by an index score of 100, the cost of living in Coppell is significantly high at 126.5.
Where Is Coppell, Texas?
Coppell is part of Dallas County, seated on the northwest corner of its border, although a small area far north extends towards Denton County.
Nearby Locations
Grapevine, TX
Flower Mound, TX
Lewisville, TX
Southlake, TX
Farmers Branch, TX
Carrollton, TX
Euless, TX
These surrounding cities' centers are only approximately 13 miles from Coppell. The DFW Airport is on the southern part of Coppell, although it also covers portions of Grapevine, Irving, and Euless.
The Layout of Coppell, Texas
The total area of Coppell is 14.7 square miles, 2% of which are covered mainly by lakes Lavon, Ray Hubbard, Lewisville, and the river Trinity. The city's elevation is 518 ft above sea level.
You can reach Coppell via Highway 121, Lyndon B Johnson Freeway, or Sam Rayburn Tollway.
Areas in Coppell, Texas
Residential neighborhoods
Highway commercial areas
Light industrial areas
Parks and open spaces
Retail centers
Residential neighborhoods and subdivisions cover the most significant portion of Coppel's land mass. These are followed by light industrial areas, which include manufacturing and distribution facilities of big companies like Amazon, IBM, and Nokia.
There are a few neighborhood retail centers and no luxurious malls in the city. Coppel, however, is abundant in natural parks and open spaces.
Getting About Coppell, Texas
The main mode of public transportation in Coppel is by bus, taxi, or ridesharing services. Otherwise, you can easily drive around Coppell or travel by foot during the cooler months.
On Foot
Since Coppell is blessed with lush natural parks and peaceful neighborhoods, you'll likely spend most of your time walking around.
However, it's best to take precautions, especially during the warmer months. Bring a bottle of water, wear appropriate clothing, and pick a cooler time of the day when going out for a walk.
Public Transport
The bus company in Coppell is the Texan Bus Line. Alternatively, there are plenty of taxi cabs, especially in the busy areas, so getting around Coppell isn't too difficult.
Additionally, in partnership with Denton county's SPAN Transit, the city government provides ride-sharing facilities for residents with mobility issues and senior citizens and Lyft Programs for the workforce.
The fare isn't free, but the price is significantly reduced, making things a bit lighter for the hard-working Coppellites.
Driving
The traffic flow in Coppell is generally normal to medium. Heavy traffic is occasional, so motorists have no problem driving around the city. There are ample spaces for parking at almost every establishment, too.
What to Do in Coppell, Texas
There are many reasons to love the friendly, cozy atmosphere of the Old Gibbs. Here are just a few of them.
Hike on the Trails of Coppell Nature Park
The Coppell Nature Park is open to the public from sunrise to sunset. It's a 66-acre space that's a natural habitat for wildlife. It features eco-biodiversities of Cross Timbers forest, Blackland prairie, and Cottonwood Creek.
It's a wonderful opportunity to observe wildlife up close. For the best experience, the management constantly reminds visitors to refrain from provoking or disturbing wild animals in case of an encounter.
Watch a Show at Theater Coppell
Theater Coppell is part of the Arts Center complex on Travis Street. Here, you can enjoy a variety of classics, comedies, and musicals.
The place was originally an abandoned fire station until a group of theater enthusiasts converted it into what it is now. Among its first shows were fundraisers that were dedicated to the renovation of the place and further productions.
Go River Kayaking
Coppell may be an inland city, but it's blessed with freshwater lakes and a river for kayaking and paddle boarding. The lakes, particularly, are calm and relaxing, safe enough for young adventurers.
Kayaking is ideal for adults and kids who have outgrown the playground and are in search of a more daring outdoor activity. It's a perfect way to keep active while basking in the beauty of nature.
Visit Grapevine Springs Preserve
Can't get enough of the great outdoors? Then, you definitely shouldn't miss the Grapevine Springs Reserve.
Historically, the area used to be a complete wilderness, where Sam Houston sealed a peace treaty with the Native Americans.
Now, it's a public park consisting of lined channels, bridges, walkways, and flumes. Although a public park, hikers may expect wildlife encounters, so visitors are encouraged to stick to marked paths.
Where to Eat in Coppell, Texas
Anamia's Tex Mex – if you're craving enchiladas and fajitas, this gem is located at 110 W Sandy Lake Rd #112.
J. Macklin's Grill – at 130 N Denton Tap Rd #120 for cheeseburgers and other American classics.
George Coffee + Provisions – at Old Town Coppell, George Coffee is the place for fresh brews made from local beans.
Following Coppell's demographic, you'll most likely find a variety of Asian restaurants and stalls all over Coppell. Although sure enough, American and Tex-Mex food dominate the culinary scene in the city.
Where to Stay in Coppell, Texas
Tru by Hilton – this hotel is within the vicinity of DFW Airport. Despite the strategic location, you may be surprised that its rates are quite competitive.
Fairfield Inn & Suites by Marriott – at 1150 Northpoint Drive, this hotel has received high ratings and excellent reviews. Guests should expect higher rates, though.
Aloft Hotels – you can find this hotel at 1155 Northpoint Drive. The establishment offers impressive amenities at relatively high prices.
Coppel FAQs
Is Coppell a Good Place to Live?
In 2015, Money Magazine listed Coppell among the country's top 10 best places to live. The 215 respondents to Niche's survey seemed to agree as well.
How's the Weather in Coppell?
Coppel has a humid subtropical climate, meaning the summers are long, hot, and humid, while winters can be mild or cool. The highest average temperature in Coppell is around 95 degrees Fahrenheit and can be experienced in July.
On the other hand, the lowest average temperature is 35 degrees, which can be felt around January. Moreover, snow in Coppell averages one inch per year.
Share the post "Coppell, Texas (History + Things To Do)"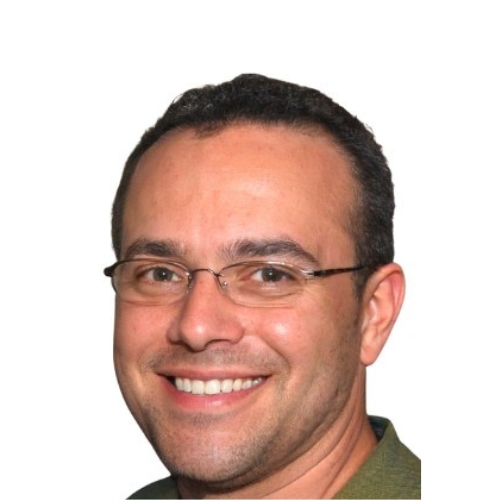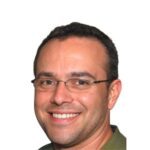 Christian Linden is a seasoned writer and contributor at Texas View, specializing in topics that resonate with the Texan community. With over a decade of experience in journalism, Christian brings a wealth of knowledge in local politics, culture, and lifestyle. He holds a Bachelor's degree in Communications from the University of Texas. When he's not writing, Christian enjoys spending weekends traveling across Texas with his family, exploring everything from bustling cities to serene landscapes.