Read In:
4
minutes
Share the post "Understanding the Texas Rangers: Lawmen of the Lone Star State"
Whether or not you're from Texas, you've probably heard several stories about our stouthearted and resolute Texas Rangers.
What are Texas Rangers, though? When were they founded, and what exactly do they do? Let's find out!
What Are Texas Rangers?
Texas Rangers are a law enforcement organization in the state of Texas. They operate as a police force with statewide jurisdiction.
Texas Rangers are officially known as the Texas Rangers Division, also called Los Diablos Tejanos (The Texas Devils). They're America's oldest statewide law agency.
Being a Texas Ranger is a tradition of service recognized and respected nationwide. After almost 200 years, our valiant Texas Rangers continue to inspire generations.
The main belief all Texas Rangers stand behind, which has become a notable part of American heritage, is that someone in the right can succeed against all odds.
The Early Beginnings of Texas Rangers
The Texas Rangers were founded in 1823 by Stephen F. Austin, also known as the Father of Texas. When Native American tribes began attacking settlers, Stephen F. Austin called upon volunteers to assemble. These volunteers could then return home when the danger ends.
Farmers, tradesmen, teachers, and even Indian allies signed up as minutemen and scouts. They helped defend the border and settlements from attack.
The volunteers had the mindset of neighbors protecting neighbors. And, like Colonel Homer T. Garrison Jr. said, "They were men who couldn't be stampeded."
They never wore a uniform, but their cowboy boots, white hats, and star badges helped them stand out.
For almost 200 years, the Rangers have kept law and order in their home state of Texas. They earned their reputation as Texas's toughest, most fearless, never-say-die protectors.
Texas the Republic
The first Texas Rangers helped form the new nation of the Republic of Texas.
With the coming of the wild west, the Texas Rangers became frontier peace officers, captured outlaws, and got into range wars. They also protected cattle towns and railways.
The 20th Century
The 20th century was even more challenging for the Texas Rangers. The discovery of oil in east Texas created lawless boom towns overnight. Hence, rangers like Frank Hammer and Lone Wolf Gonzalez were challenged with bringing the law into the oil field.
After things got more stable, the rangers raided moonshiners and stopped illegal liquor from crossing the border.
Also, when a new breed of motorized bandits rose, like Bonnie and Clyde, the rangers were the ones who ended their crime sprees.
What Are Texas Rangers Like Now?
Since 1935, Texas Rangers have been the elite investigative agency of the Texas Department of Public Safety. Texas Rangers support local law enforcement agencies and pursue high-profile criminal investigations.
As this is not enough, they also respond to border drug trafficking and violent crimes.
Thanks to their professionalism, they're ranked among the most respected law enforcement agencies on the planet. They're one of the pillars of our Texan pride.
What Do Texas Rangers Do?
As the primary criminal investigative branch of the Texas Department of Public Safety, the duties of a Texas Range include:
Apprehend wanted felons
Protect life and property
Conduct criminal and special investigations
Assist local law enforcement
Border security
Suppress major disturbances
Crisis negotiations
Fighting corruption
S.W.A.T.
As you can see, these rangers can do a lot. They have about 166 commissioned members, which shows just how capable and versatile they are. They are also split across Texas into six groups, A through F.
Special Operations Group
They consist of six programs designed to deal with threats posed by criminal organizations and domestic and international terrorism. These six programs are:
Swat team
Bomb squad
Ranger reconnaissance team (RRT)
Special response teams
Crisis negotiations
Border security operation center
Training and Requirements to Become a Texas Ranger
To become a Texas Ranger, you have to meet the requirements to become a state trooper and complete the training first. They train for about 23 weeks in Austin, Texas.
Their curriculum is known to be physically and mentally challenging. The curriculum includes courses on using force, operating tactical vehicles, communication skills, first aid, and report writing.
Applicants need to be fit and have a boost of 8 years of experience in a recognized enforcement agency. And note that they don't recognize military police experience as years of service in their requirements.
Texas Rangers FAQ
Why Are They Called the Texas Rangers?
When Austin organized this small, unofficially armed squad, its goal was to survey the region. Hence, they took the name "rangers."
Why Do Texas Rangers Wear White Hats?
Hats helped them stay safe from the sun and rain, so they became part of their dress code. Texas Rangers still to this day wear them.
As far as color, Texas Rangers can wear a white hat or any light-colored hat.
Are There Any Female Texas Rangers?
Yes! In 2020, rangers Melba Saenz and Wende Wakeman were the first-ever female captains to be promoted as rangers.
Resources
Share the post "Understanding the Texas Rangers: Lawmen of the Lone Star State"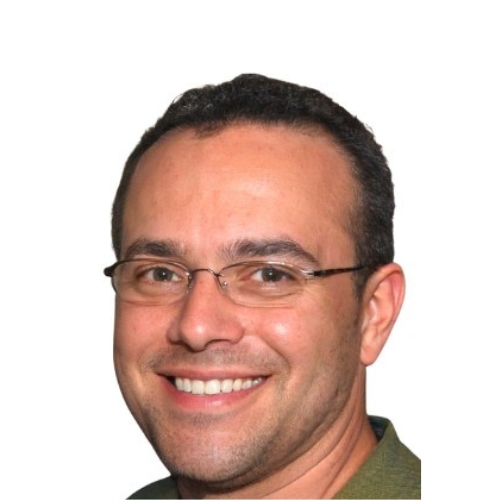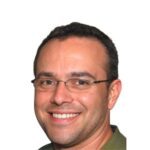 Christian Linden is a seasoned writer and contributor at Texas View, specializing in topics that resonate with the Texan community. With over a decade of experience in journalism, Christian brings a wealth of knowledge in local politics, culture, and lifestyle. He holds a Bachelor's degree in Communications from the University of Texas. When he's not writing, Christian enjoys spending weekends traveling across Texas with his family, exploring everything from bustling cities to serene landscapes.