Read In:
7
minutes
If you are in or around Dallas, consider visiting Mesquite for a day or more. It's twelve miles from downtown Dallas as the crow flies and has some unique offerings that no other city can boast.
Mesquite is a fifteen-minute drive east of Dallas and has the title of being the "Rodeo Capital of Texas." The suburban city was officially founded in 1878 and falls under the Dallas and Kaufman districts. Mesquite is also dubbed "The Playful City" due to its entertainment offerings.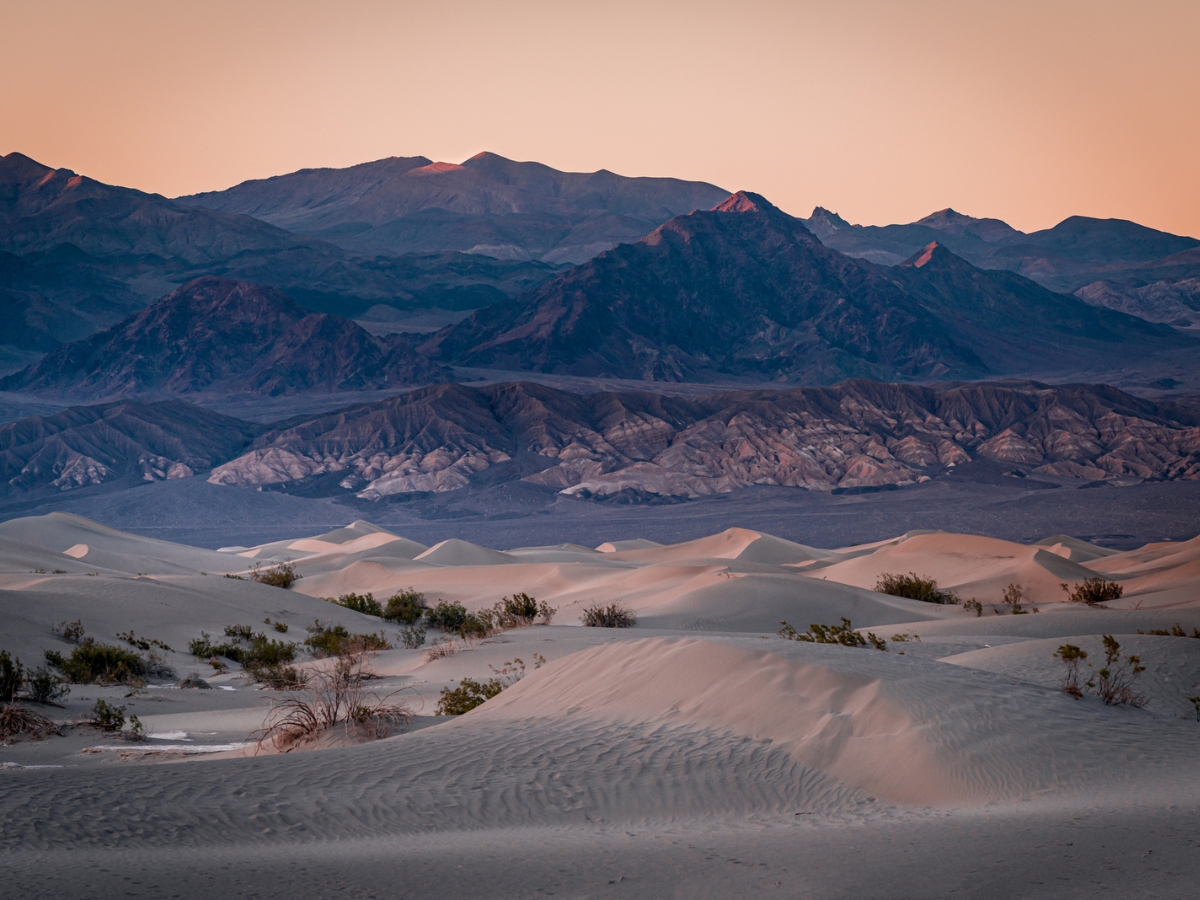 About Mesquite Texas
Mesquite, Texas, has a rich history and has earned many original titles, the most famous being the Rodeo Capital of Texas. The city motto of Mesquite is Real. Texas. Flavor. This little suburban city falls within the Dallas and Fort Worth metroplex and is packed with entertainment opportunities.
For four years running, Mesquite earned the USA designation of "Playful City" because of its entertainment offerings. The National Arbor Day Foundation recognizes Mesquite as "A Tree City," a title they have held consecutively for a decade. So not only is this little suburban city fun, but it is also pretty.
Facts About Mesquite, Texas
GPS Location: 32°46'58″N 96°36'36″W
Counties: Most of Mesquite falls in Dallas County, but it has a portion that extends into Kaufman County.
City: Mesquite is a suburban city that falls within the Dallas and Fort Worth metroplex borders.
Total Area: 47.22 sq mi. Land area equals 47.06 sq mi, and water area equals 0.16 sq mi.
Zipcodes: 75149, 75150, and 75181
Population: 150,108
Crime rate per 1000 residents: 4.12% (violent crimes) and 37.47% (total).
Average Temperature June: 87˚F (High), 68˚F (Low)
Average Temperature January: 55˚F (High), 36˚F (Low)
Main Universities: Dallas College Eastfield Campus and Lone Star Baptist College.
Mesquite has a few smaller colleges that fall under Dallas College and Trinity Valley Community College Districts.
Airports: Mesquite has its own small airport, Mesquite Metro Airport.
Best hotels: Pet-friendly Hampton Inn, TownePlace Suites by Marriot Dallas Mesquite, Holiday Inn Express, Marriott Fairfield Inn, and Marriott Courtyard.
Best Restaurants: Atheneos Greek Village Café, Yia Yia's House Of Gyros, Texas Roadhouse, Posados Café, Saltgrass Steak House, El Fenix Famous Mexican Restaurant, Razzoo's Cajun Café, and Bubba's 33.
What's Mesquite Texas Known For?
Mesquite is known for its entertainment. It is the home of Mesquite Championship Rodeo and is the Rodeo Capital of Texas. The Mesquite Arena hosts concerts and the Hip Hop Cowboys Spring Rodeo. The Devil's Bowl Speedway in Mesquite offers exciting motor racing events. Mesquite has over seventy athletic complexes, parks, and cultural spots.
Mesquite was awarded the title of "The Playful City" four years in a row.
Big Town Mall (now demolished) was the first enclosed, air-conditioned mall built in the United States. It was built in 1959 and demolished in 2006.
Celebration Station is a famous amusement park with entertainment for kids and adults alike.
Cowboy boots. In Mesquite, you can get original-style cowboy boots made just for you.
Devil's Bowl Speedway is the Southwest's "most famous dirt track," hosting regular special events.
Downtown Mesquite is a historical "tale of two cities."
Florence Ranch Homestead is a display of typical 19th-century rural Texas architecture.
Mesquite Arts Center is home to their Community Band, Mesquite Symphony Orchestra, and Mesquite Arts Theater.
Mesquite Championship Rodeo, a Professional Rodeo Cowboys rodeo hosted at the Mesquite Rodeo Arena.
Mesquite Golf Club, located in the Duck Creek floodplain.
Opal Lawrence Historical Park – a recorded Historical Texas Landmark, also listed on the National Register of Historic Places.
Mesquite BBQ – a family-owned and operated barbeque restaurant in Mesquite for more than 60 years.
People From Mesquite Texas
The population in Mesquite in 2021 was 147,691 and now stands at 150,108. 42.56% is of Hispanic or Latino descent, and the racial demographics are as follows:
51.2% White
23.6% Black or African American
2.8% Asian
1% American Indian and Alaskan Native
The gender split of the Mesquite population:
52.1% of the population is female
47.9% of the population is male
The ages of the population are as follows:
Persons under 5 years: 7.8%
Persons aged 5 – 17 years: 21.2%
Persons aged 18 – 24 years: 10.1%
Persons aged 25 – 34 years: 13.4%
Persons aged 35 – 54 years: 25.6%
Persons 55 – 64 years: 10.9%
Persons 65 years and older: 11.0%
Other stats on the people of Mesquite:
The most commonly spoken language in Mesquite is English, followed by Spanish and Asian languages.
The important or typical ancestries represented in Mesquite are English, Irish, German, African, and Italian.
19.9% of Mesquite residents were born outside the United States borders.
Mesquite has just under 50,000 households, with an average of 3 people per household.
Where is Mesquite in Texas?
Mesquite is in northeastern Texas and lies 12 miles east of Dallas. It falls into the Dallas and Fort Worth areas of Texas.
Nearby Locations
This little suburban city of Dallas lies on the eastern side of Dallas.
Below Mesquite, you will find Balch Springs.
To the right are Sunnyvale and Forney.
Above Mesquite is the city of Garland.
Other nearby cities include Hutchins, University Park, Wilmer, and Crandall.
Layout Of Mesquite
Mesquite was founded in 1873 by a Texas and Pacific Railway engineer who bought land along a rail line to the east of Dallas. Trains began to stop in at this little town between Dallas and Shreveport. So the city grew from there – to the north up to Garland and to the south to Balch Springs.
Mesquite has four highways that pass through it: US Route 80 and Interstates 30, 635, and 20.
Areas In Mesquite
Mesquite is the 22nd largest community in Texas and comprises thirty-four neighborhoods. The most popular neighborhoods in Mesquite are the following:
Alma Heights
Cantura Cove
Chamberlain Place
Clay Mathis
Country Brook
Country Meadow
Creek Crossing
Creek Crossing Estates
Falcon's Lair
Green Canyon Estates
Lake Park North
Meadowdale
Palos Verdes Estates
Samuel Parks Farms
Stonecrest Estates
Timberland
Getting About Mesquite
You can walk, use public transport, and drive to get about in Mesquite. To get to Mesquite, you can take a tram, a bus, a plane, a train, or a car.
On Foot
Mesquite has excellent footpaths for commuters and for leisure walking. Some of the best parks for scenic hiking or meandering trails in Mesquite are:
Rowlett Nature Trail
Samuell Farm
Town East Park
Public Transport
If you must get between Dallas and Mesquite using public transport, you can use a tram and the 201 or the 218 bus lines, which meet at Lawnview Station. The estimated travel times using bus and tram combination is between 1 hour 5 minutes and 1 hour 27 minutes.
Even though Mesquite is not a Dallas Area Rapid Transport (DART) member, they have a contract for passenger rail and express service. As such, DART and Mesquite City have a coordinated weekday commuter service between the parking lot at Hanby Stadium and DART's Lawnview Station (Green Line).
Mesquite also offers an optional public transport service through the STAR service. Using the STAR service, citizens can book specific pickup and drop-off times at various locations.
If you wish to use a taxi, you can expect a travel time of sixteen minutes, but the price is about ten times more than the tram and bus.
Driving
Mesquite has a few highways that run through it, making it a place that is easy to access from most directions. The drive between Mesquite and Dallas should take about sixteen minutes, depending on where you are going.
The highways in Mesquite are as follows:
Interstate 635 (I-635) is also called the Lyndon B. Johnson Freeway. It is an auxiliary interstate that loops partially around Dallas suburbs. The I-635 is the main freeway through Mesquite, and most local attractions and businesses are built around it. This freeway bisects Mesquite from Garland in the north to Balch Springs in the south.
Interstate 30 (I-30) is a major east–west interstate that passes through the northern part of Mesquite. It connects Dallas, Fort Worth, and Arlington (west) to Garland, Rockwall, and Lake Ray Hubbard (east).
Interstate 20 (I-20) is also a major east–west interstate that passes through the southern part of Mesquite. It connects with Balch Springs (west) and Terrell (east).
Highway 80 (US-80) goes through the northern part of Mesquite from east to west. To the east, it connects with Sunnyvale, Terrell, and Forney. To the west of Mesquite, it merges with the I-30.
What To Do In Mesquite Texas
Mesquite is full of great entertainment opportunities. You can enjoy rodeo, car racing action, theater, and music. Or you can visit and appreciate Mesquite's historical sites.
Mesquite Championship Rodeo
Mesquite Championship Rodeo started in 1958 and is now nationally televised. Here, you can experience a complete Texas Cowboy experience at the "Rodeo Capital of Texas."
Devil's Bowl Speedway
Devil's Bowl Speedway is a half-mile dirt track that hosts exciting competitions for all types of vehicles. The races happen between March and November each year.
Mesquite Arts Center
The Mesquite Arts Center offers a variety of cultural experiences. For example, you can enjoy watching productions at the Mesquite Community Theater or view the exhibits in the art gallery. Or you can enjoy the Mesquite Symphony Orchestra and the Mesquite Community Band.
Florence Ranch Homestead
Florence Ranch Homestead will transport you back in time. You will see what a typical Texan ranch was like in the 1800s.
Opal Lawrence Historical Park
Opal Lawrence Historical Park (OLHP) is a nationally recognized historical site and a Recorded Texas Historic Landmark. In addition, the Texas Department of Agriculture recognizes this site as a Century Family Farm.
Where To Eat
Mesquite has over 250 eateries offering various types of cuisines.
Caribbean: Jamaican Cook Shop or Reggae Wings and Tings.
Barbeques: Mesquite BBQ and Slab's BBQ.
American: JC's Burger Bar or Snuffer's.
Mediterranean: Yia Yia's House of Gyros and Athenos.
Tex-Mex: El Fenix and Pasados.
Where To Stay
If you're looking to enjoy a rodeo or a concert at the Mesquite Arena, try:
TownePlace Suites,
Hampton Inn, and
Holiday Inn Express.
For those wishing to enjoy Celebration Station:
Marriot Courtyard, and
Marriott Fairfield.
Mesquite, Texas FAQs
Is Mesquite A Good Place To Live?
Mesquite is a little gem very close to Dallas that is a great place to live. It is ideal for young families because of the inclusive public schools and other amenities.
Is Mesquite Safe?
Mesquite has a crime index of 9, making it safer than 9% of US cities. In Mesquite, you have a 1:243 chance of being a victim of violent crime and a 1:30 chance of being the victim of property crime.
Is Mesquite Worth Visiting?
Mesquite is a lively little town that offers excellent sports, culture, and a variety of cuisine options. Given its proximity to Dallas, Mesquite makes a great place for a day outing or a night out.
References: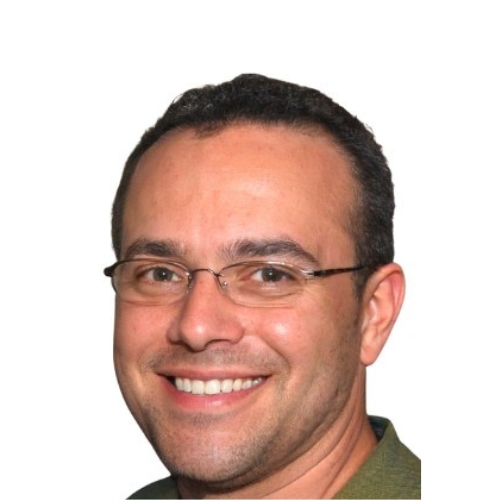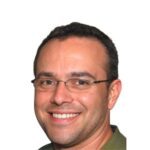 Christian Linden is a seasoned writer and contributor at Texas View, specializing in topics that resonate with the Texan community. With over a decade of experience in journalism, Christian brings a wealth of knowledge in local politics, culture, and lifestyle. He holds a Bachelor's degree in Communications from the University of Texas. When he's not writing, Christian enjoys spending weekends traveling across Texas with his family, exploring everything from bustling cities to serene landscapes.